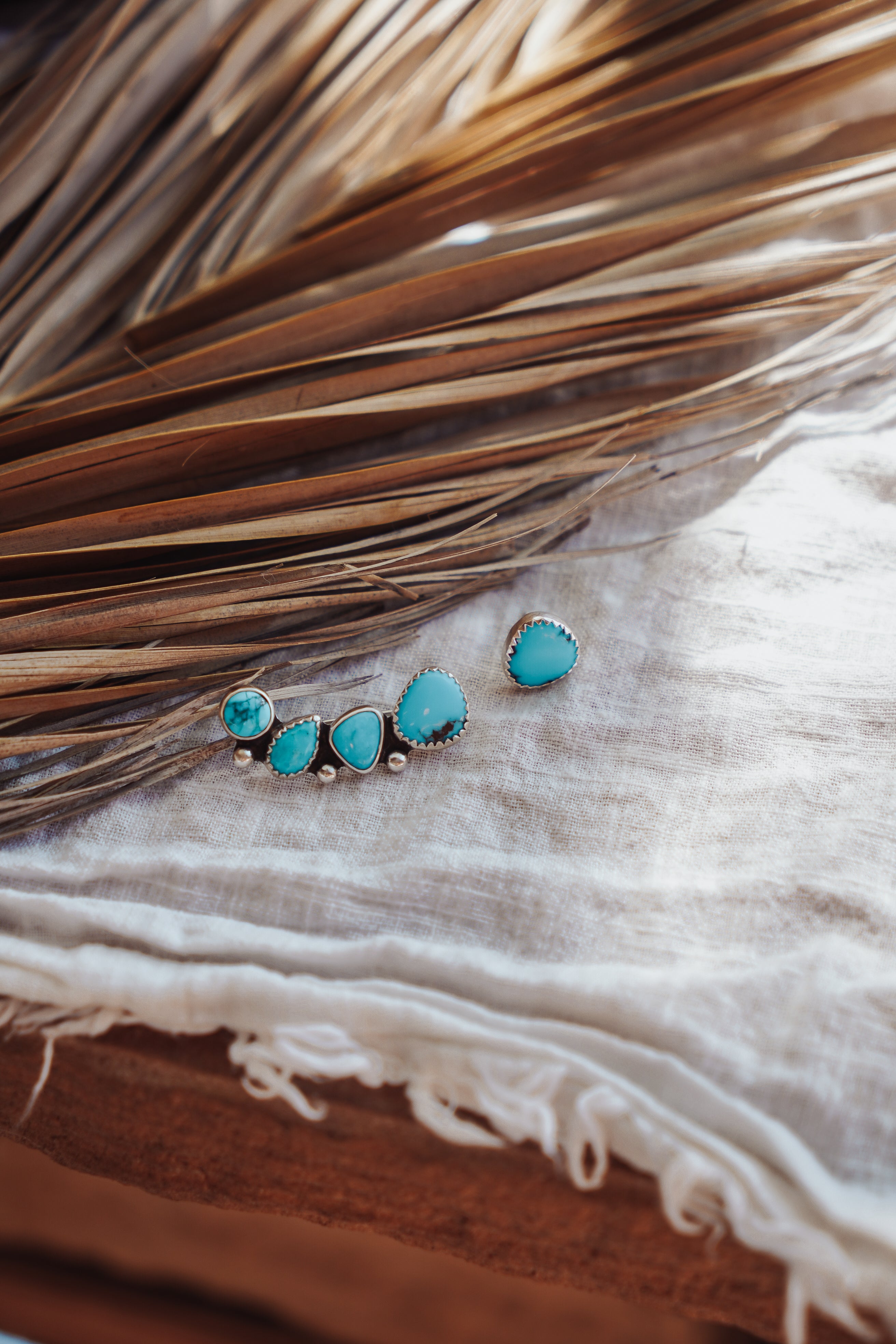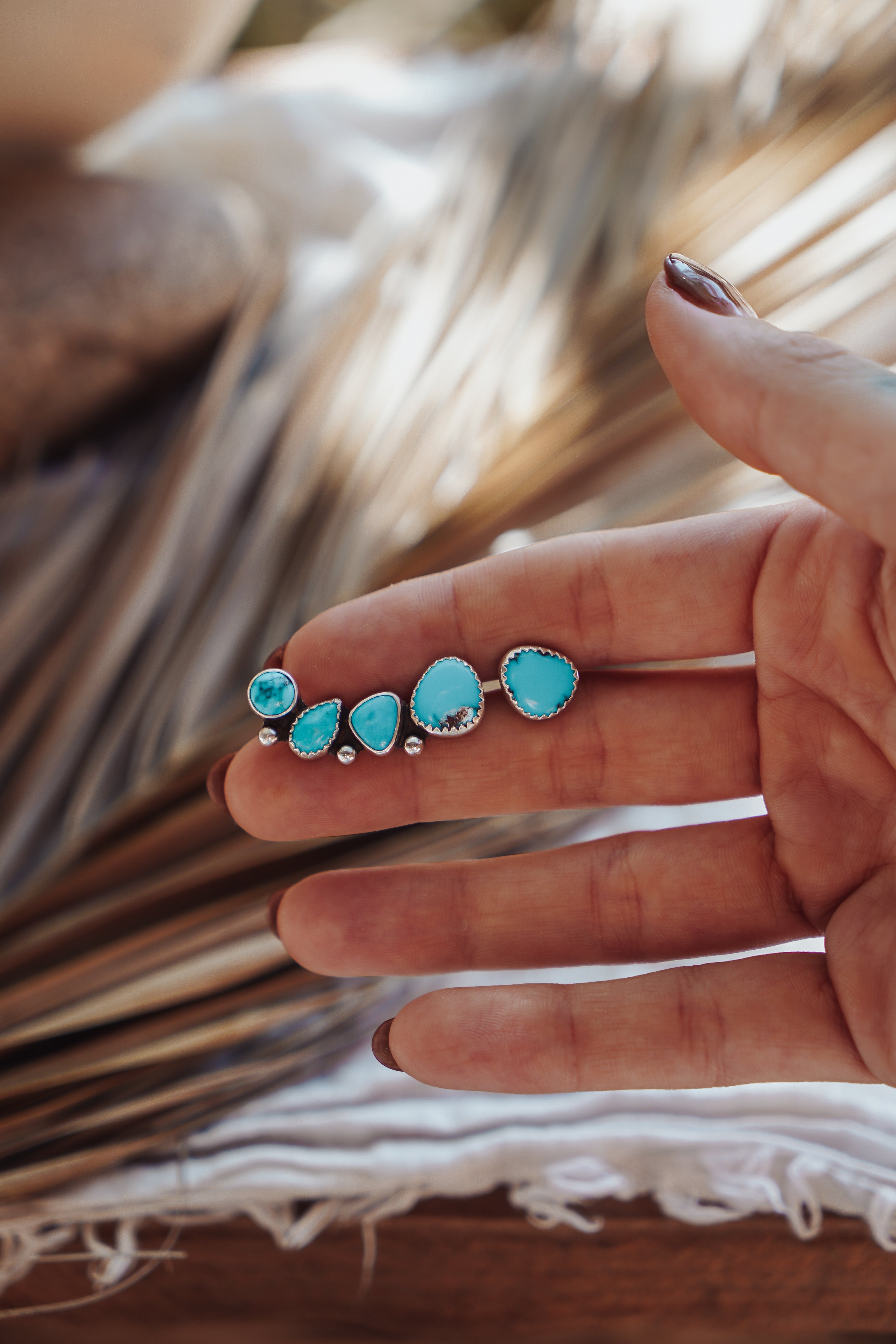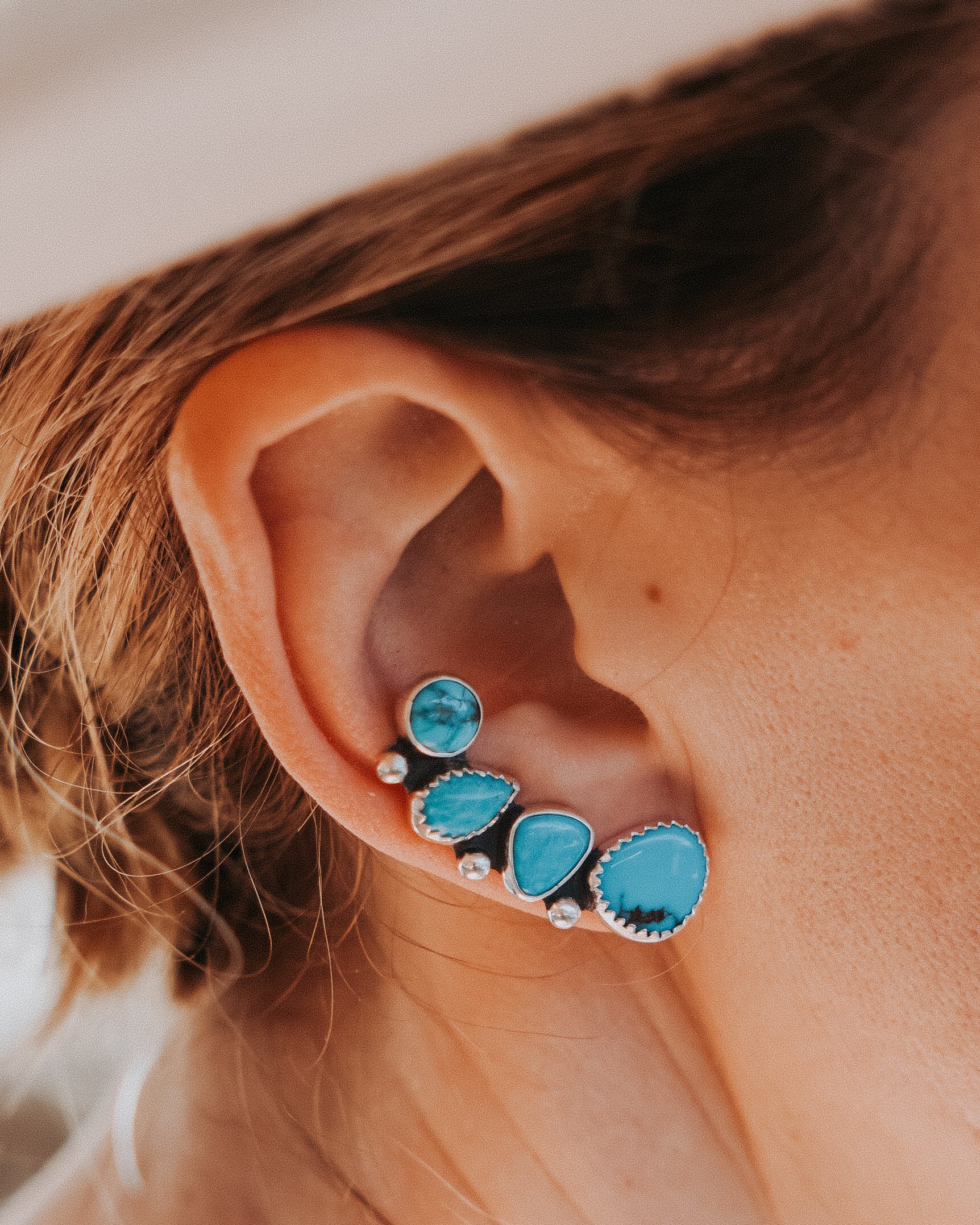 Ear Crawlers +Stud Combo in Egyptian & Hubei Turquoise
Oh-la-la! Ear crawler + stud combos are back for a second collection. These new assorted shape stones were the perfect inspiration. We're obsessed with the blue turquoise and matrix in these stones.

.925 Sterling Silver.
Handcrafted by Chandra & Andy Derrick in Tucson AZ. 
Packaged Mindfully with post-recycled paper products as well as recyclable packaging.  
Ear Crawlers +Stud Combo in Egyptian & Hubei Turquoise