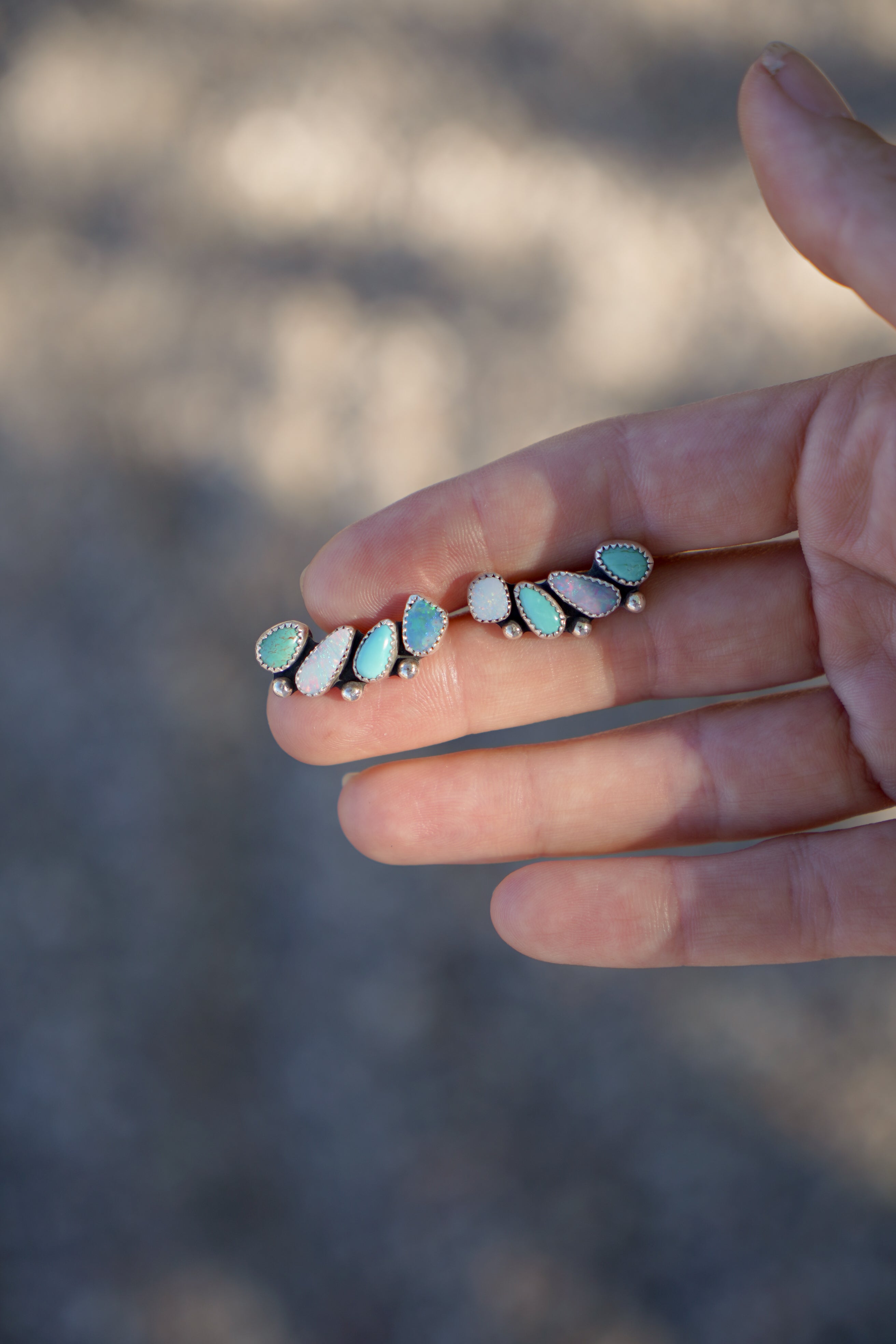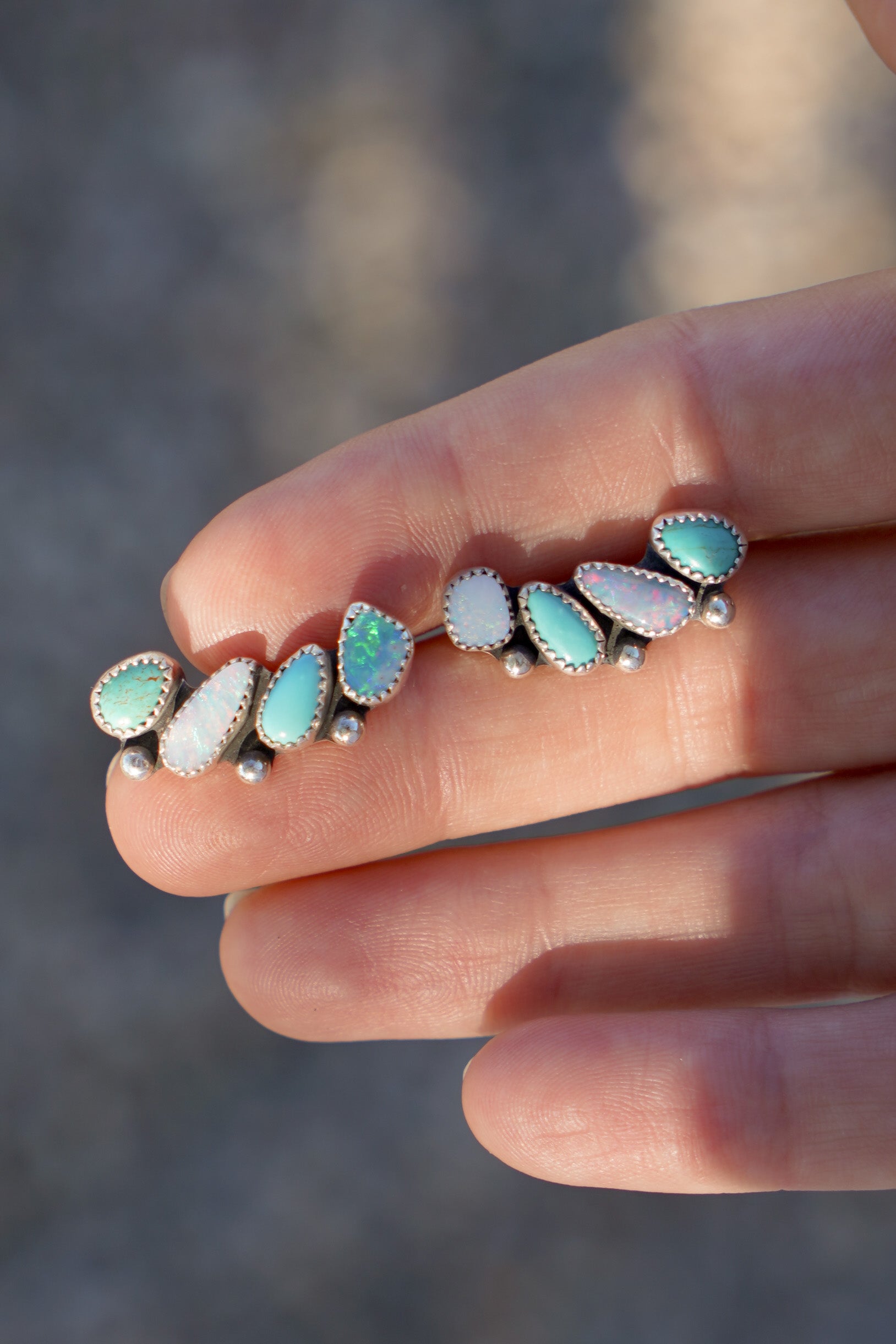 Ear Crawlers in Boulder Opal Doublet, Campitos, & Kingman Turquoise
We've been having so much fun designing new ear crawlers recently. These are such a fun way to add a splash to any outfit. I'm tempted to keep them for myself, but alas, I'll let them go so one of you guys can enjoy them!
.925 Sterling Silver.

Handcrafted by Chandra & Andy Derrick in Tucson AZ. 
Packaged Mindfully with post-recycled paper products as well as recyclable packaging.  
Ear Crawlers in Boulder Opal Doublet, Campitos, & Kingman Turquoise