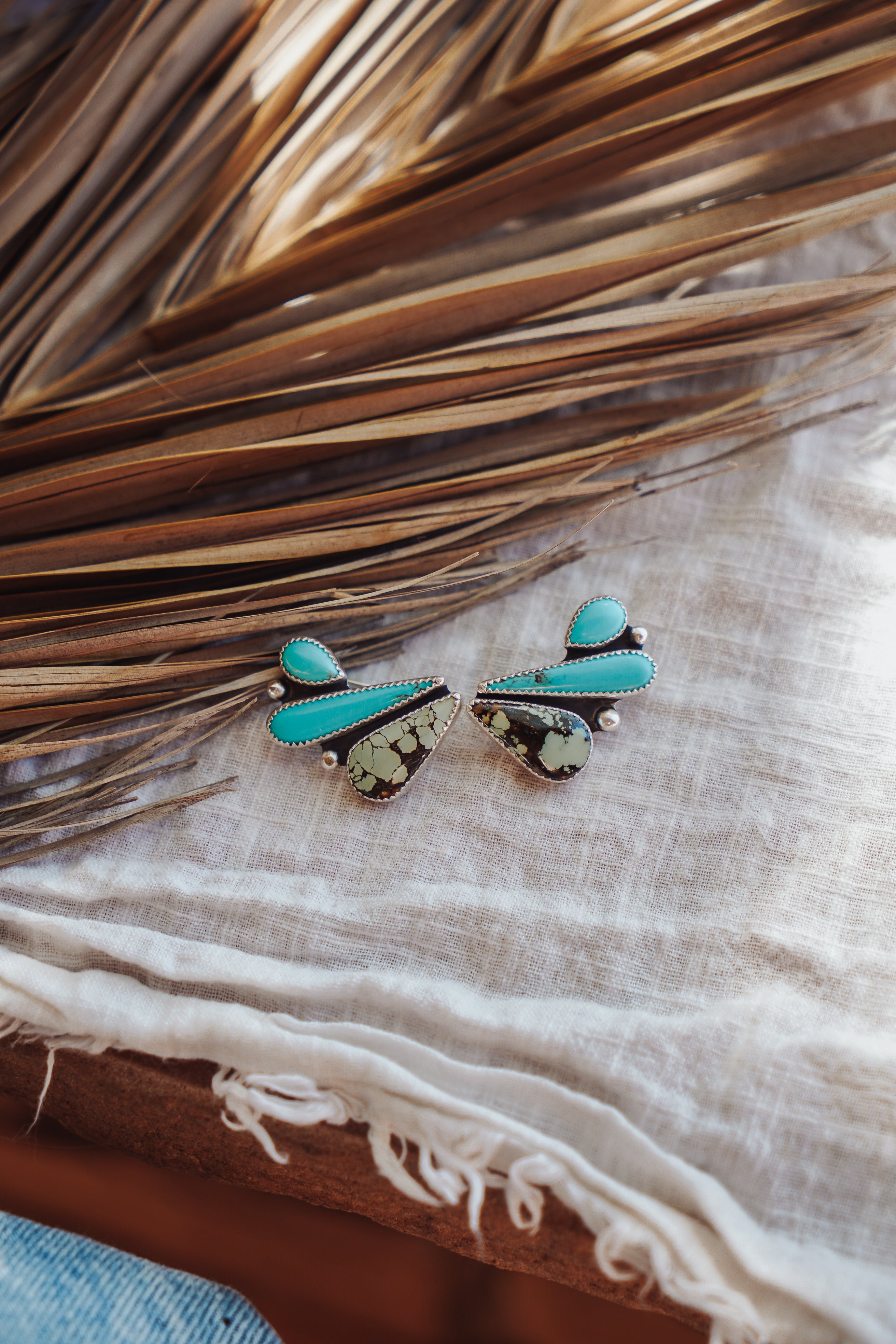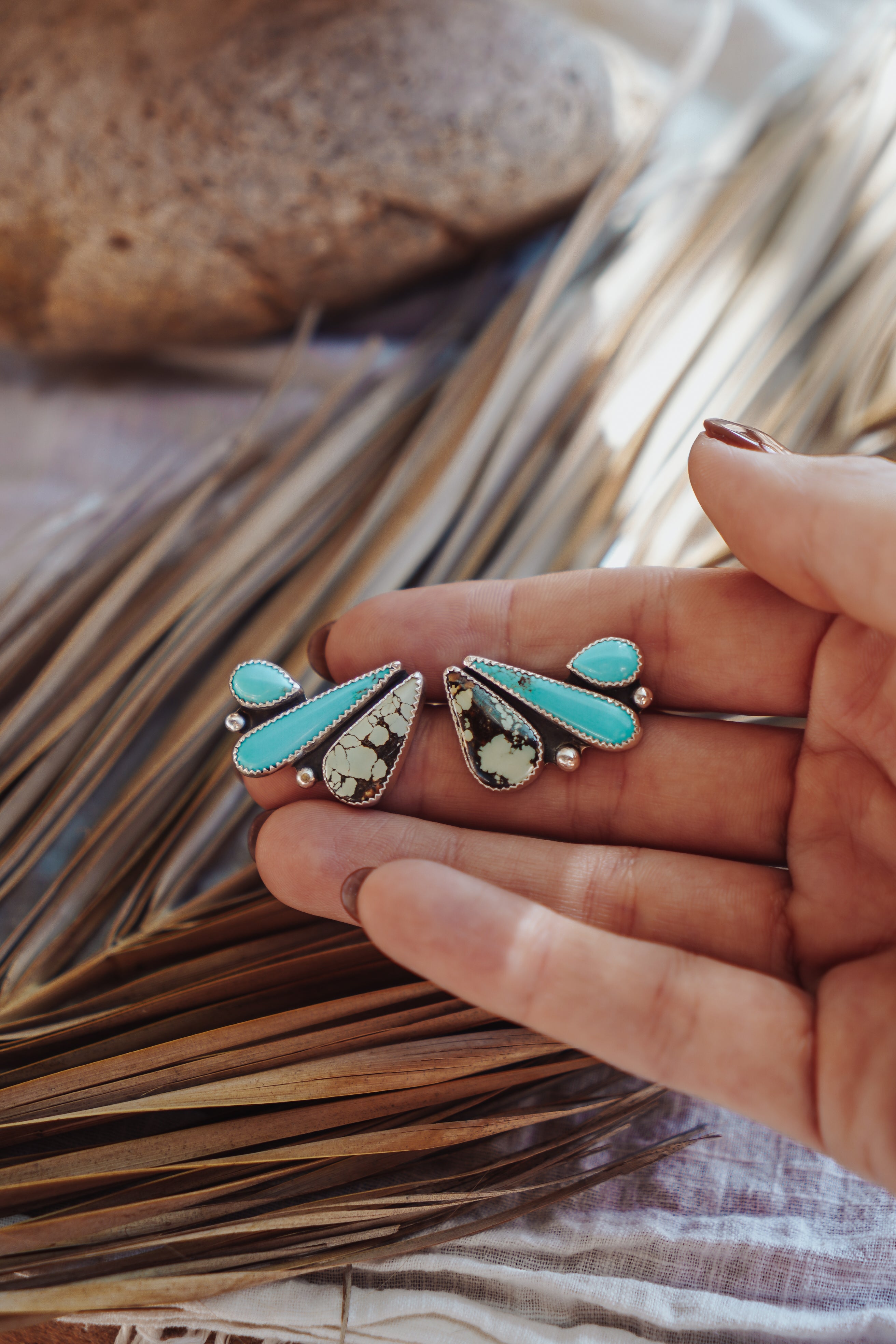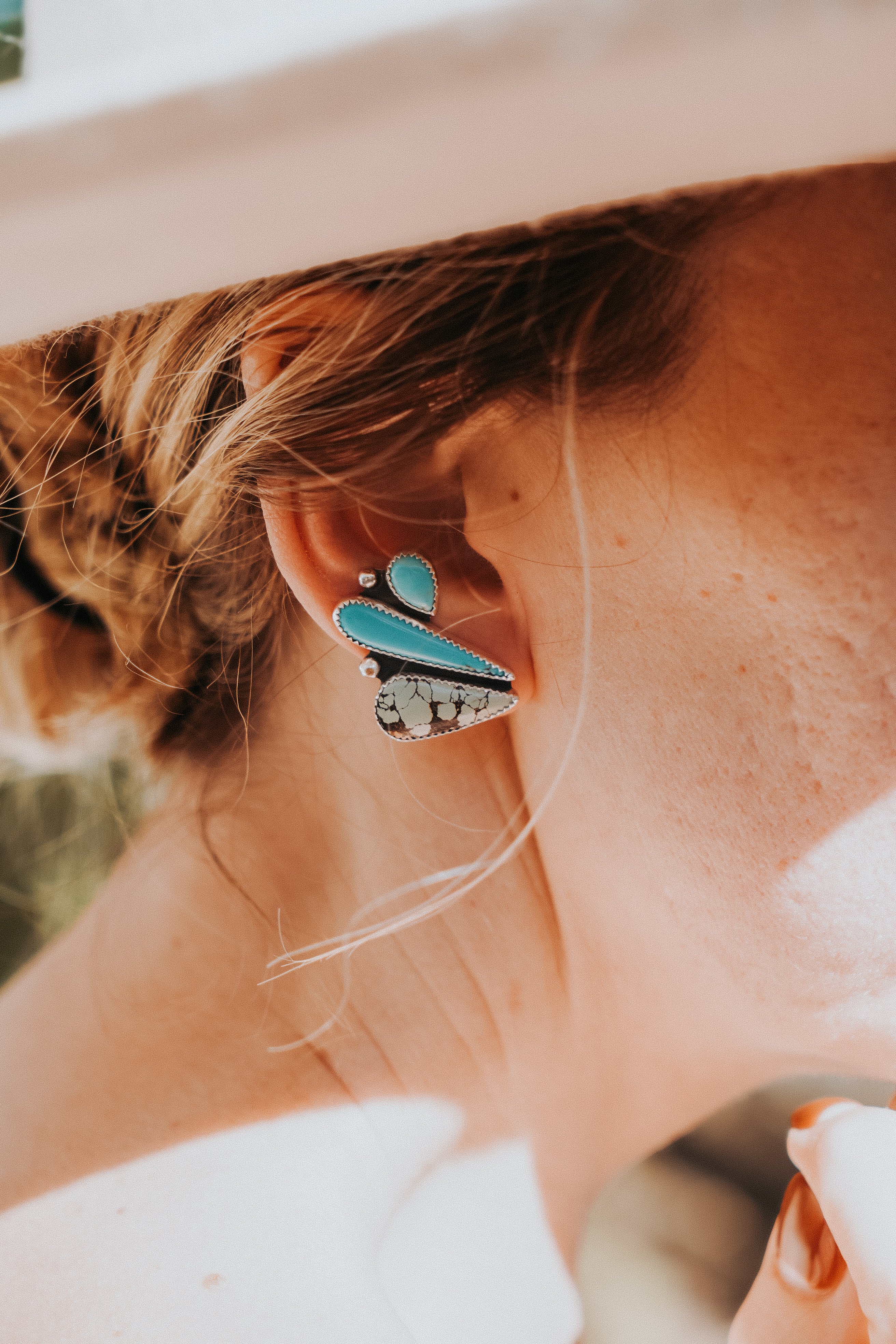 Ear Crawlers in Campitos & Hubei Turquoise
We've loved designing new ear crawlers recently and this pair is what dreams are made of. We love the shape. We love the colors. They're real beauties!
.925 Sterling Silver.
Handcrafted by Chandra & Andy Derrick in Tucson AZ. 
Packaged Mindfully with post-recycled paper products as well as recyclable packaging.  
Ear Crawlers in Campitos & Hubei Turquoise