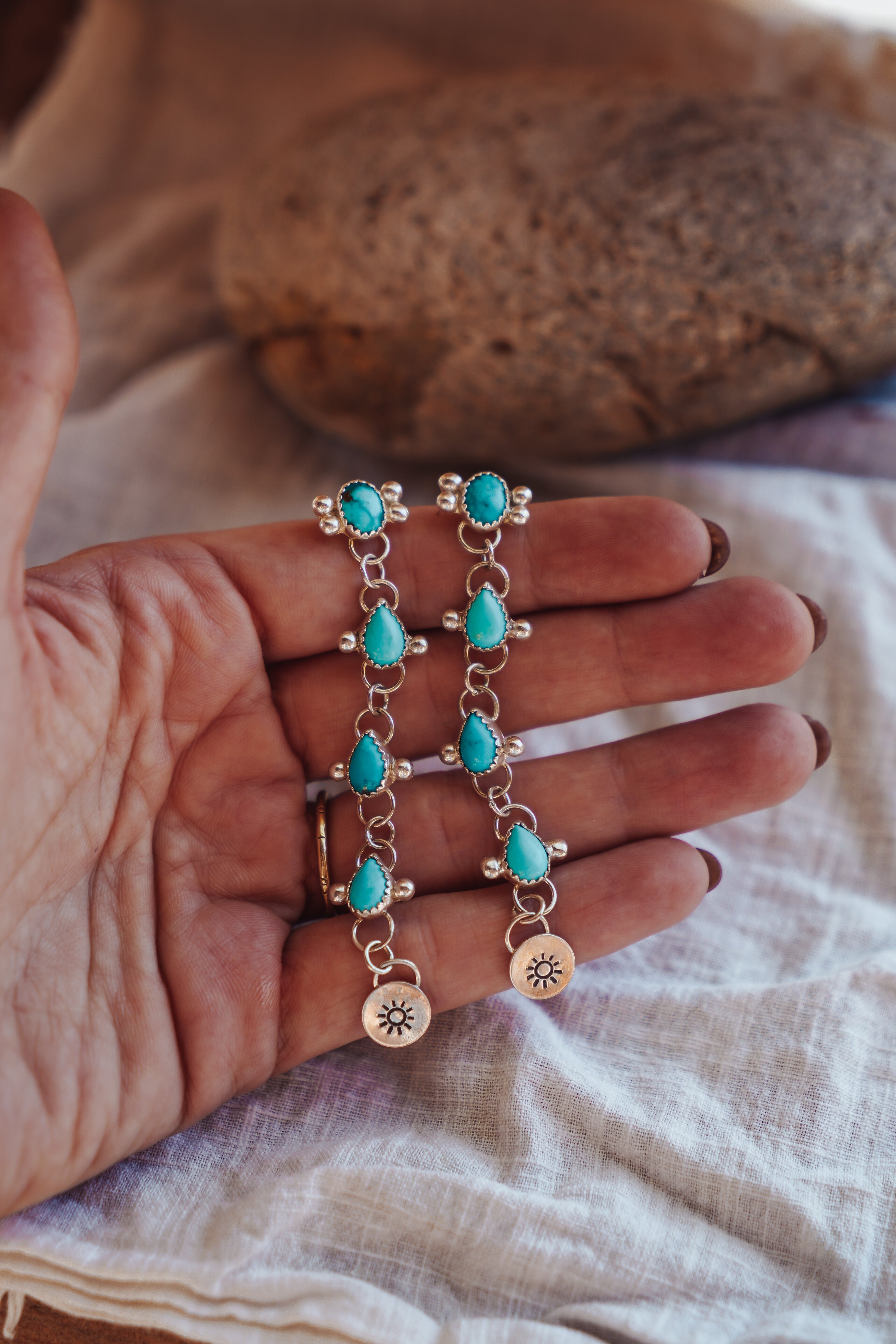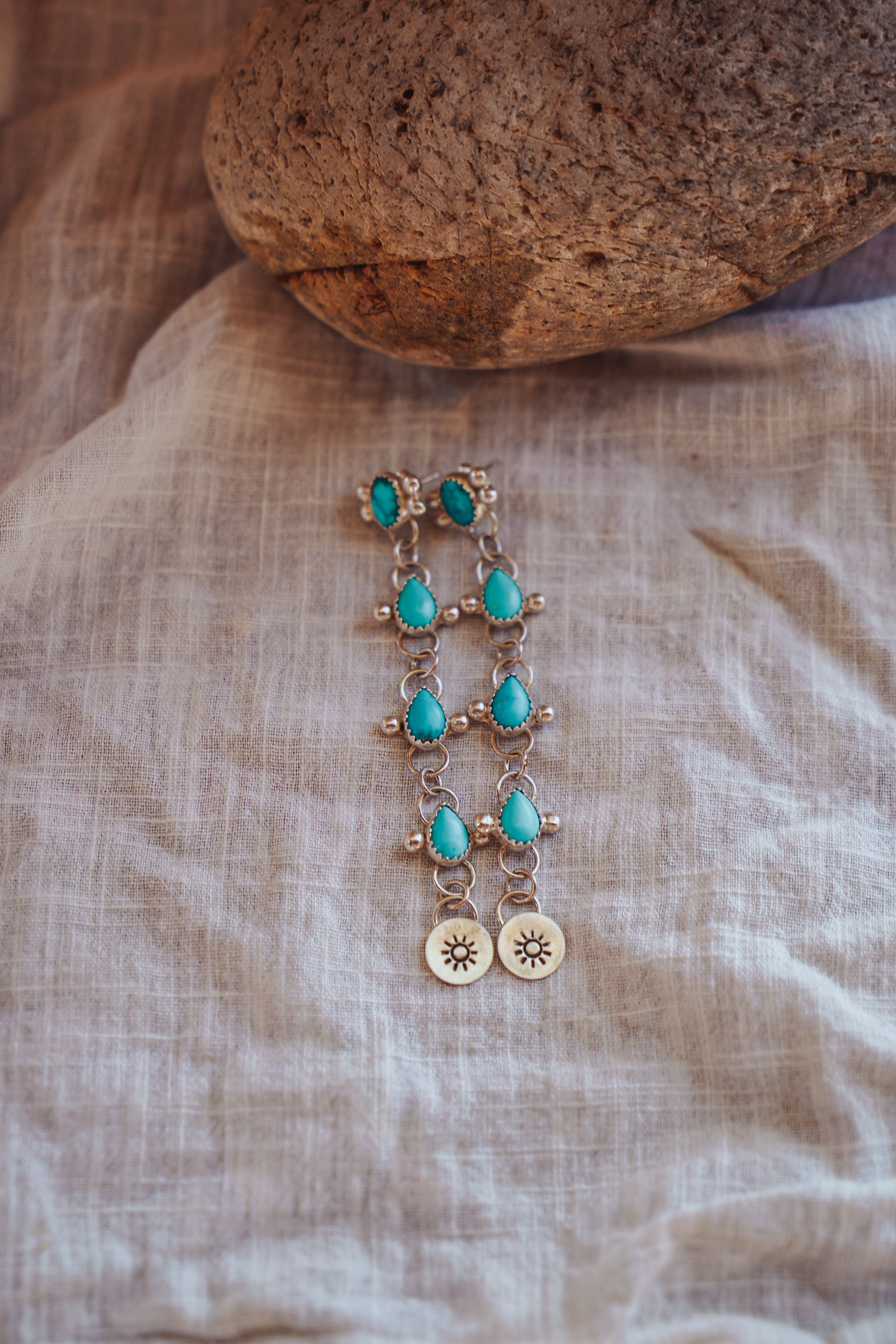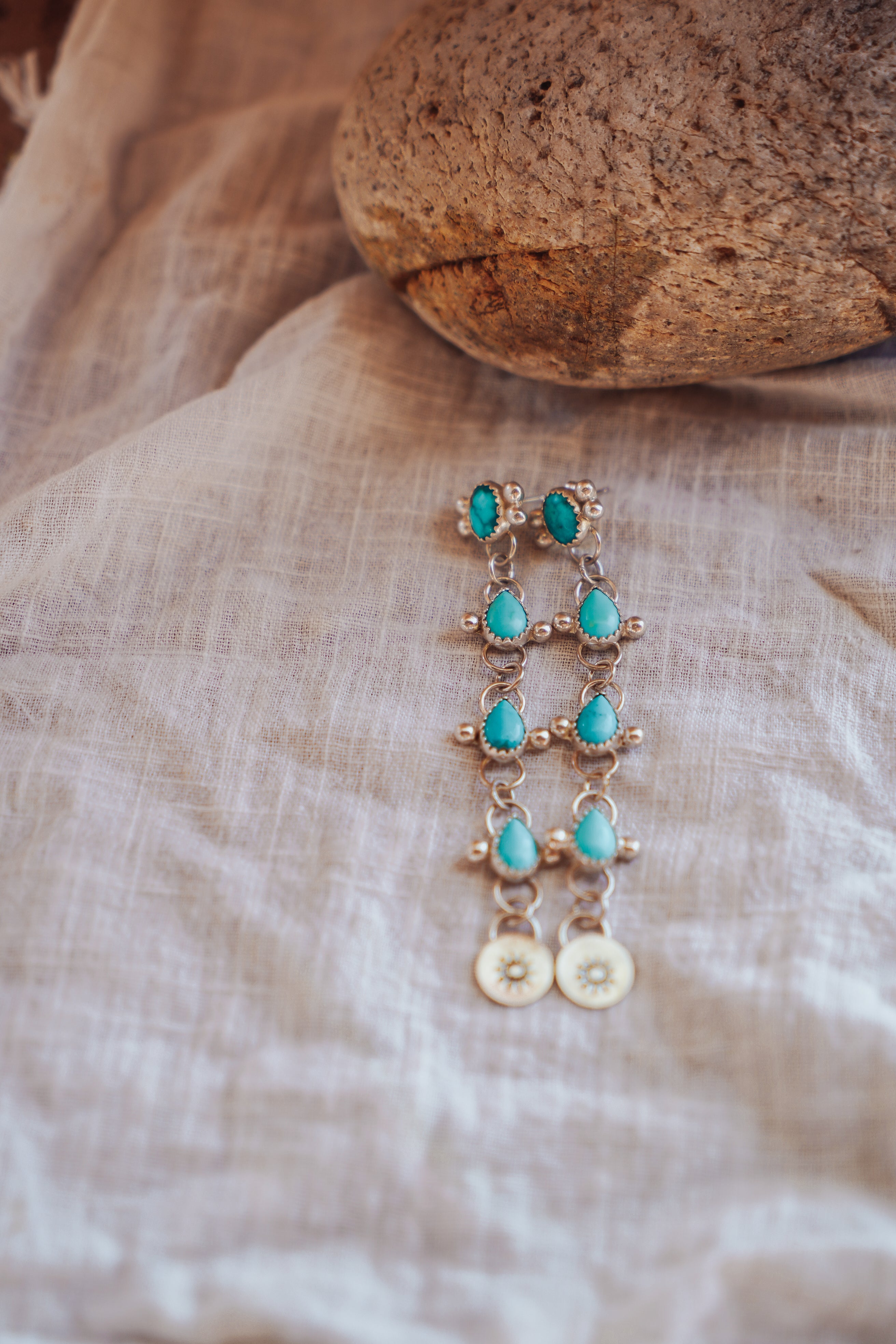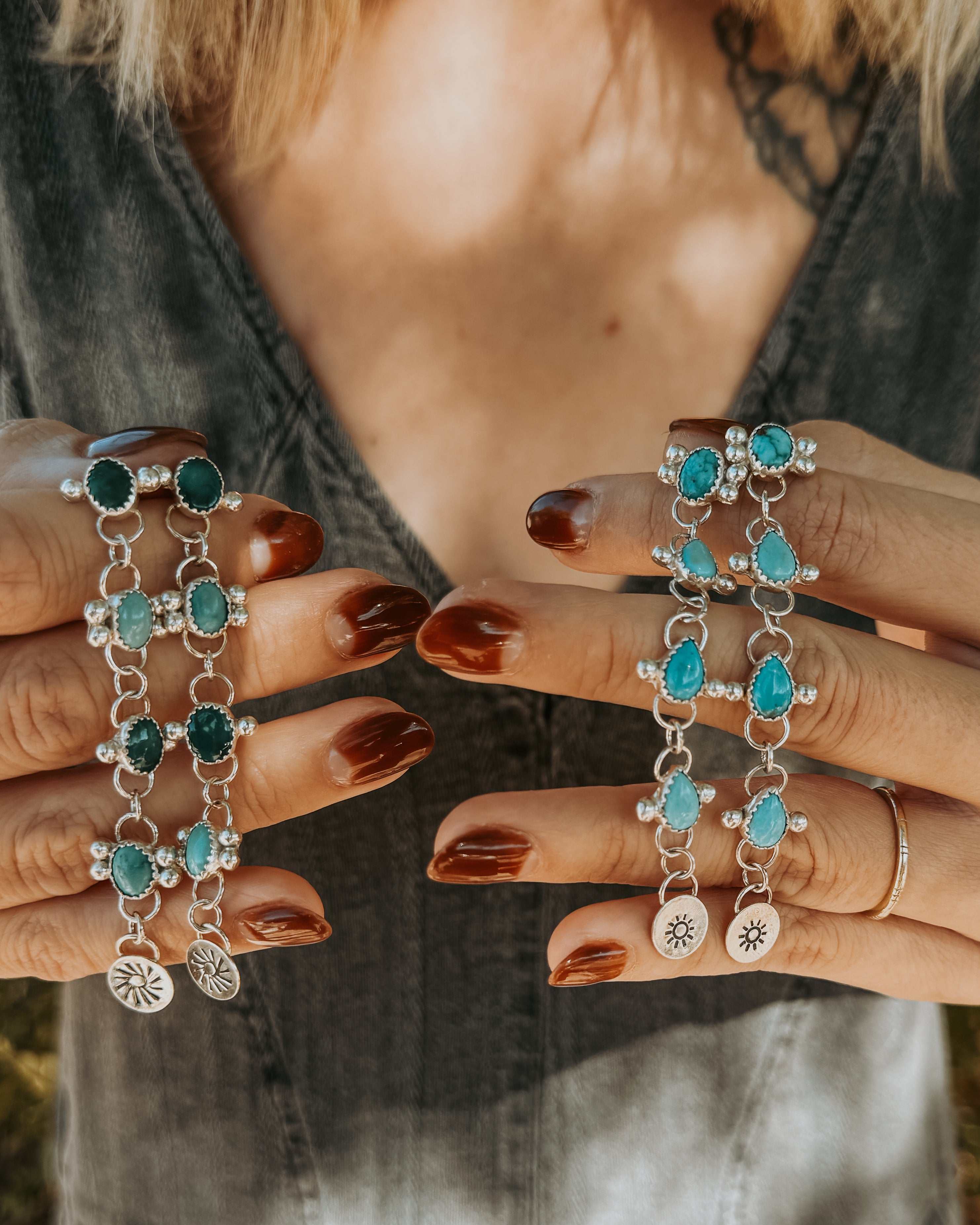 Drip Earrings in Kingman Turquoise
Drip earrings are back and, man, we can't get over these! This turquoise is so beautiful and we're loving the new addition of a hand-stamped silver disc. We used the thinnest possible silver to keep these babes light and comfy.
.925 Sterling Silver.
Handcrafted by Chandra & Andy Derrick in Tucson AZ. 
Packaged Mindfully with post-recycled paper products as well as recyclable packaging.  
Drip Earrings in Kingman Turquoise