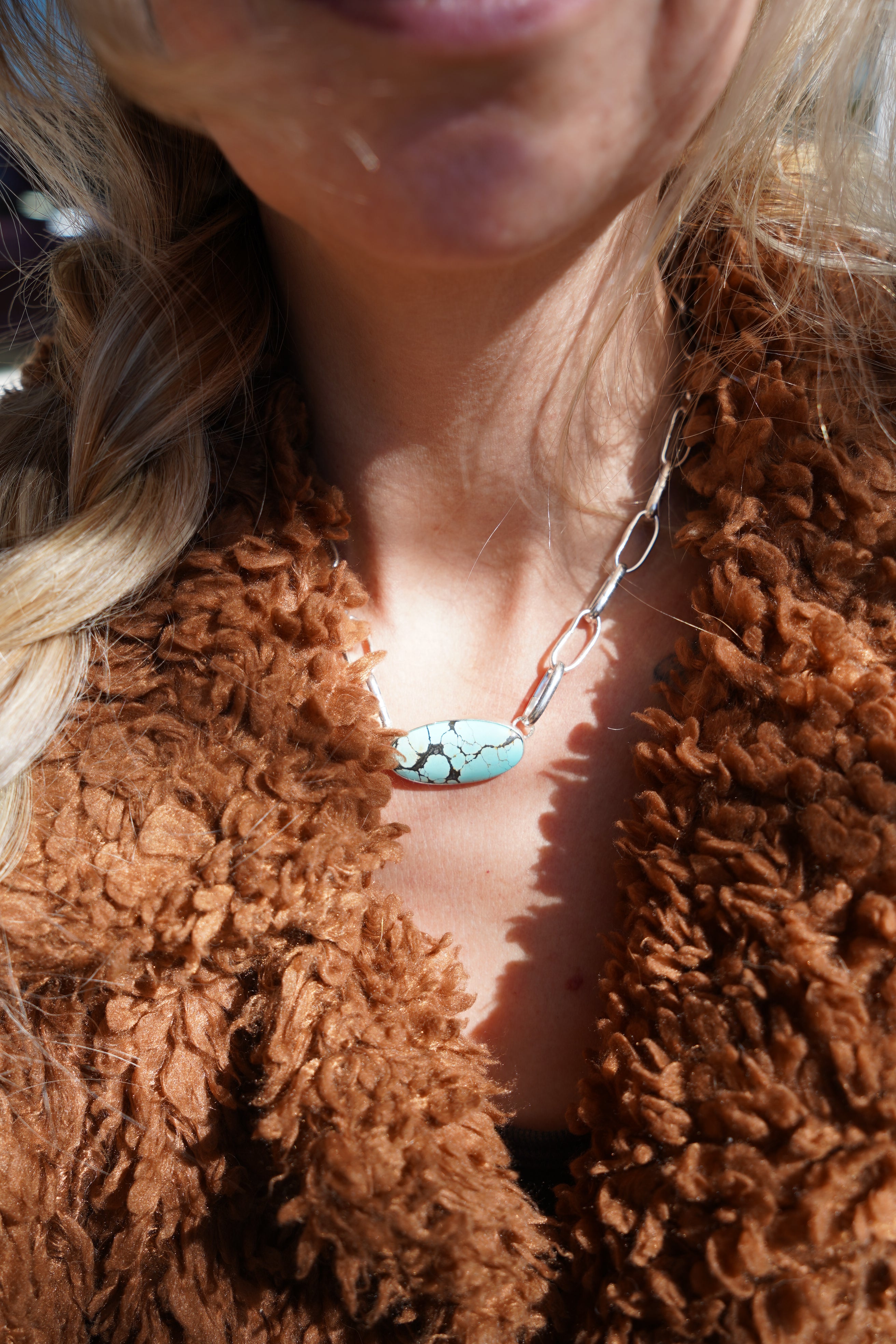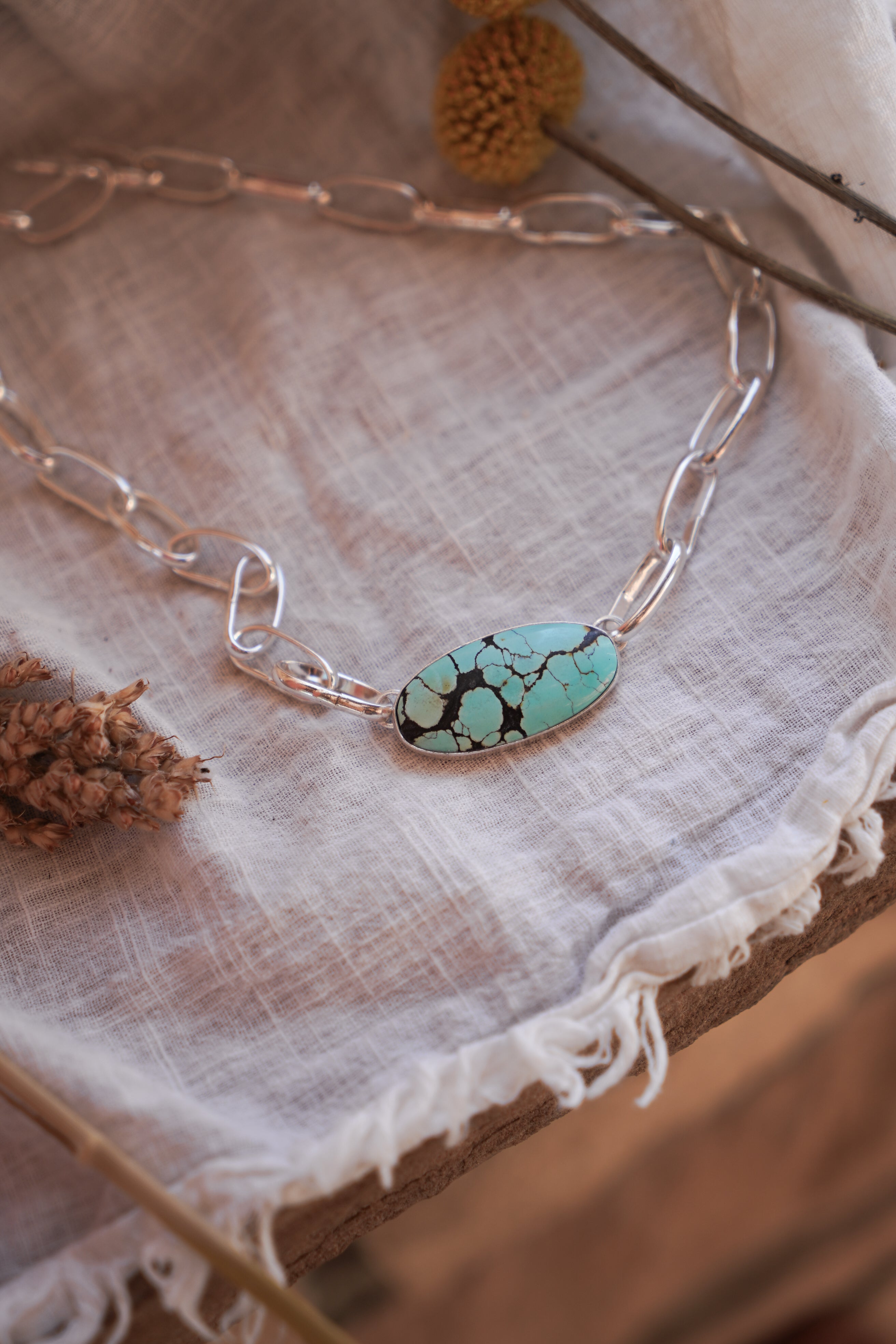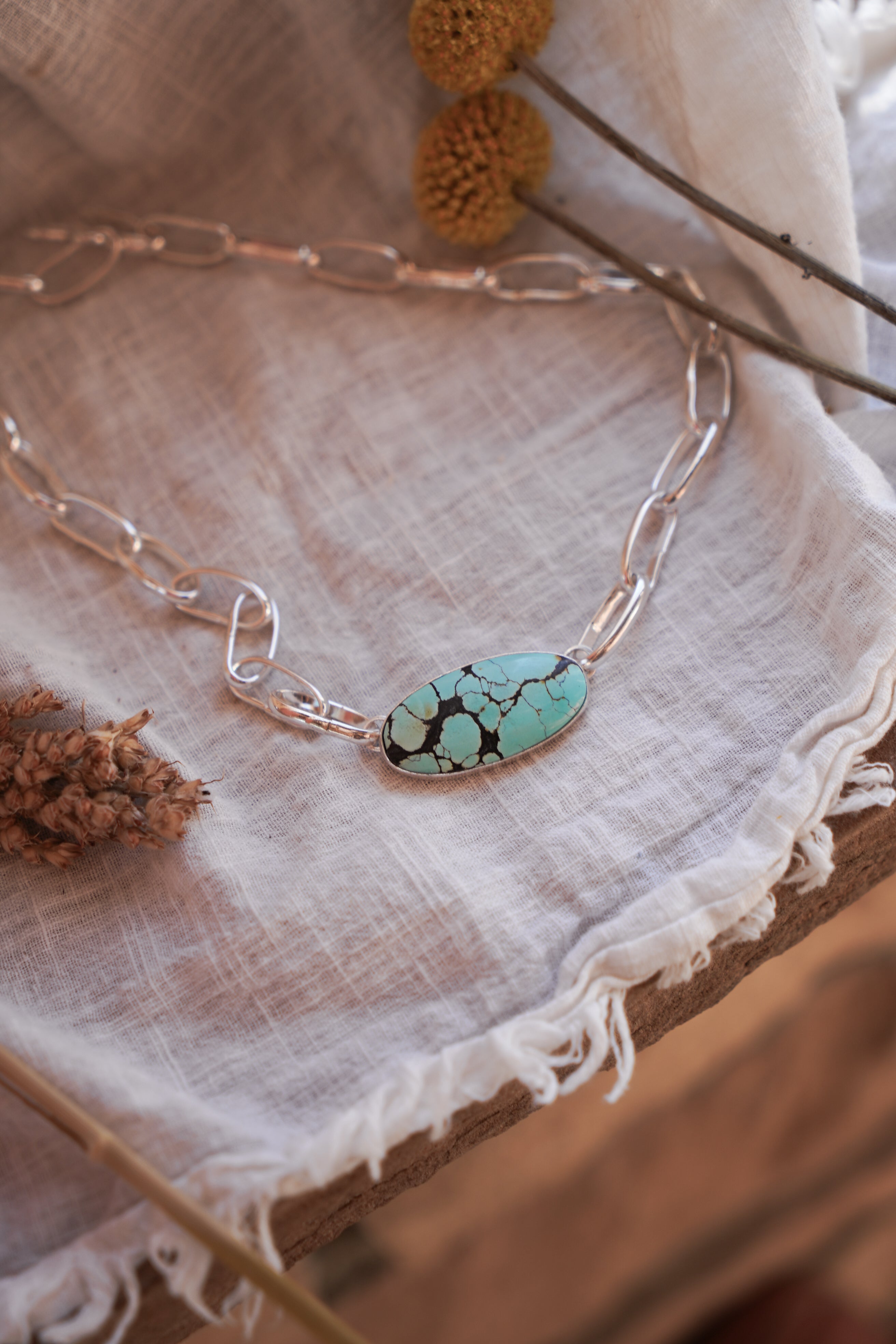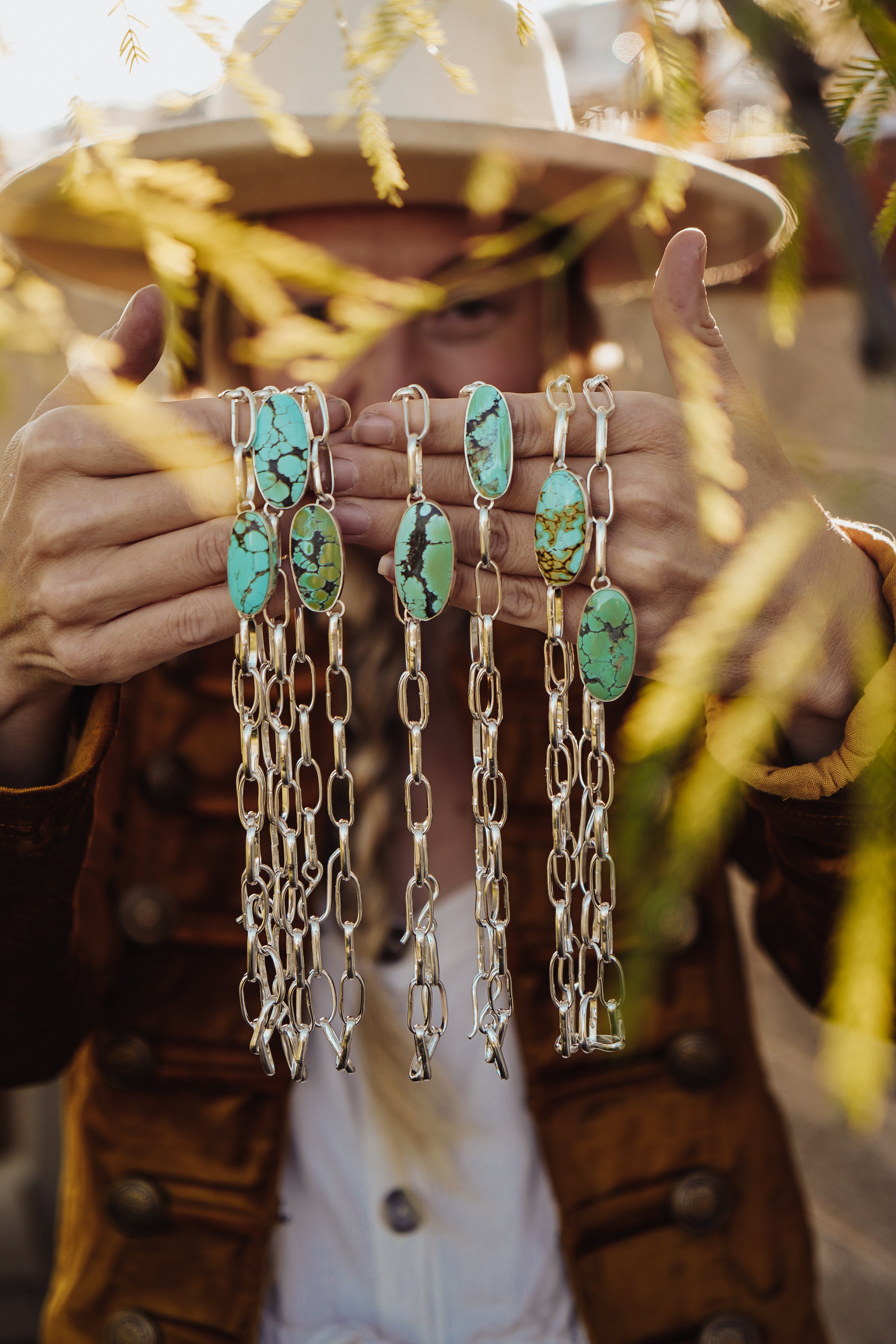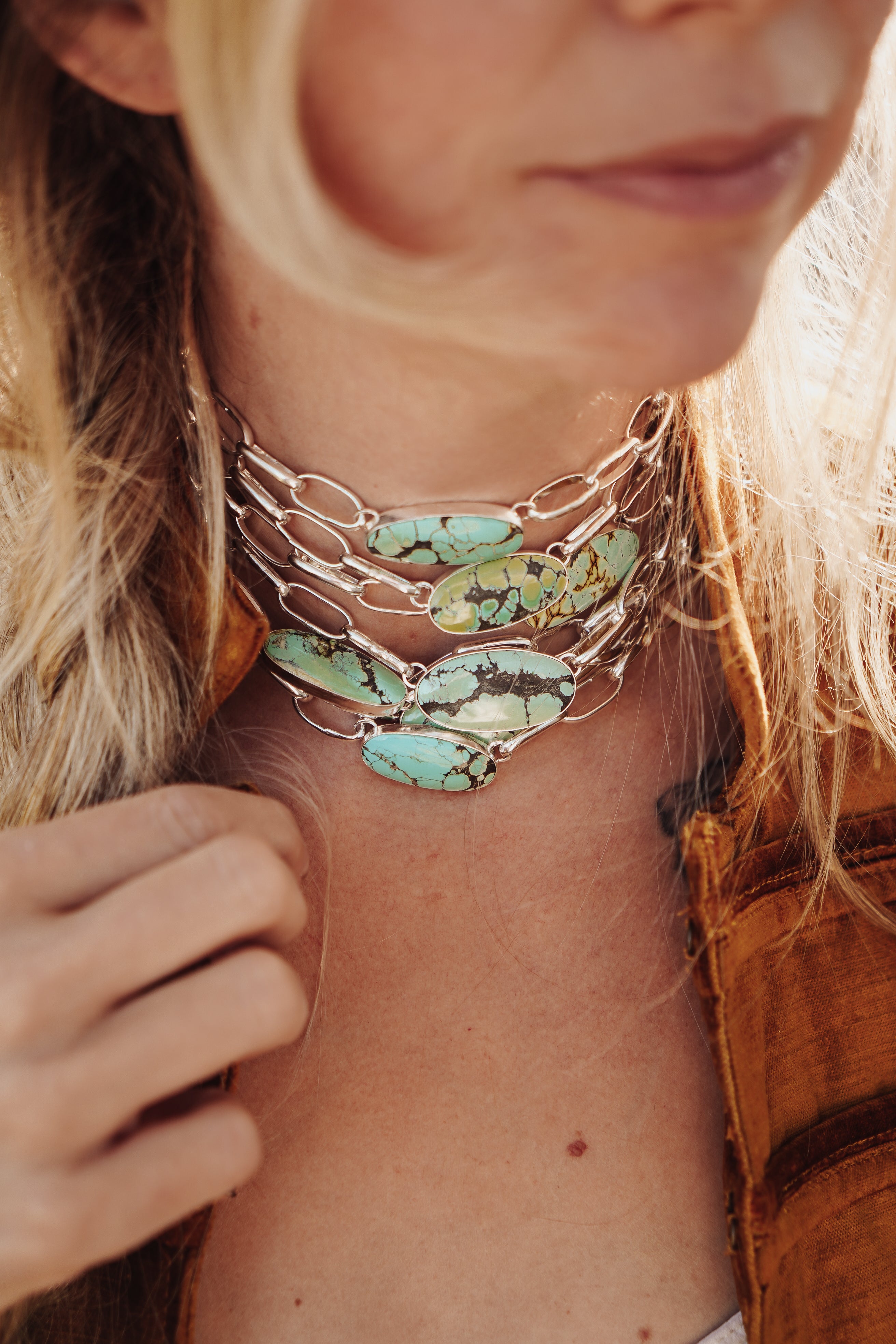 Daydreamer Choker in Yungai Turquoise
The Daydreamer choker has easily been one of the most requested designs from you guys and I'm so excited to have them back in this collection!
Every link is handcrafted with care in Sterling Silver and I love the way it turned out. The large link chain is so cool and complemented by this amazing piece of Yungai Turquoise.

16" - "Adjustable" by looping the hook around whatever link you want!
Handcrafted by Chandra & Andy Derrick in Tucson AZ. 
Packaged Mindfully with post-recycled paper products as well as recyclable packaging. 
Daydreamer Choker in Yungai Turquoise