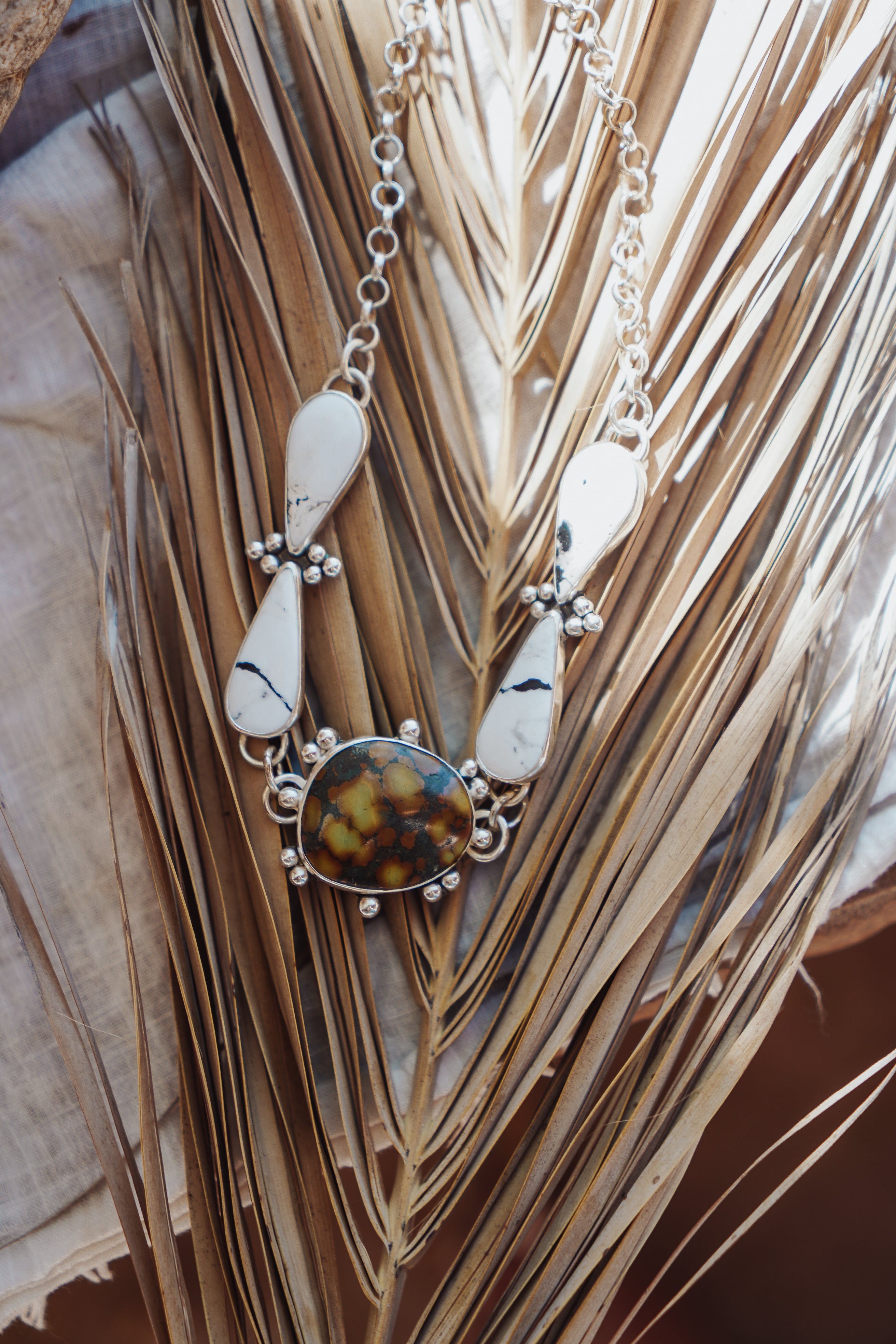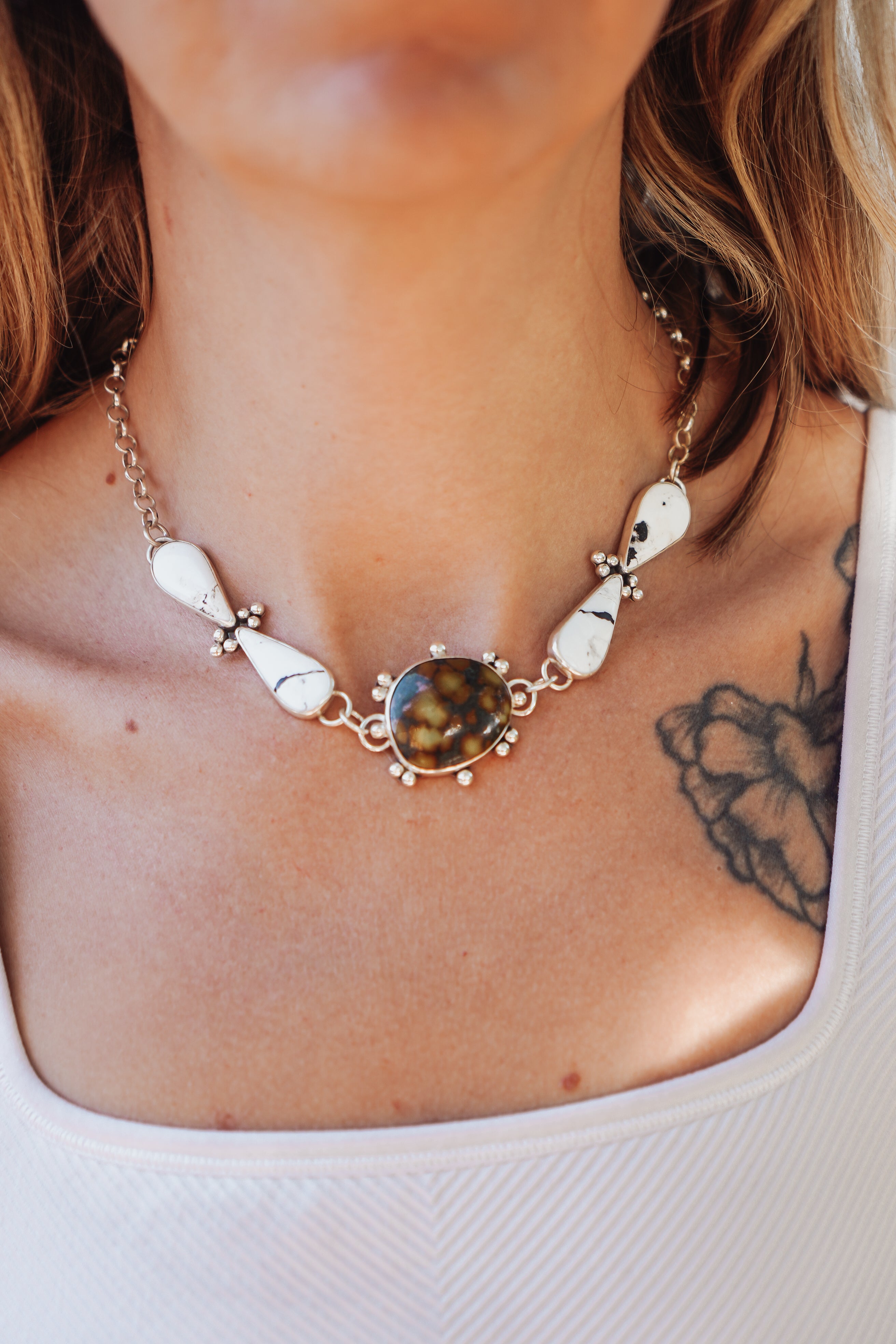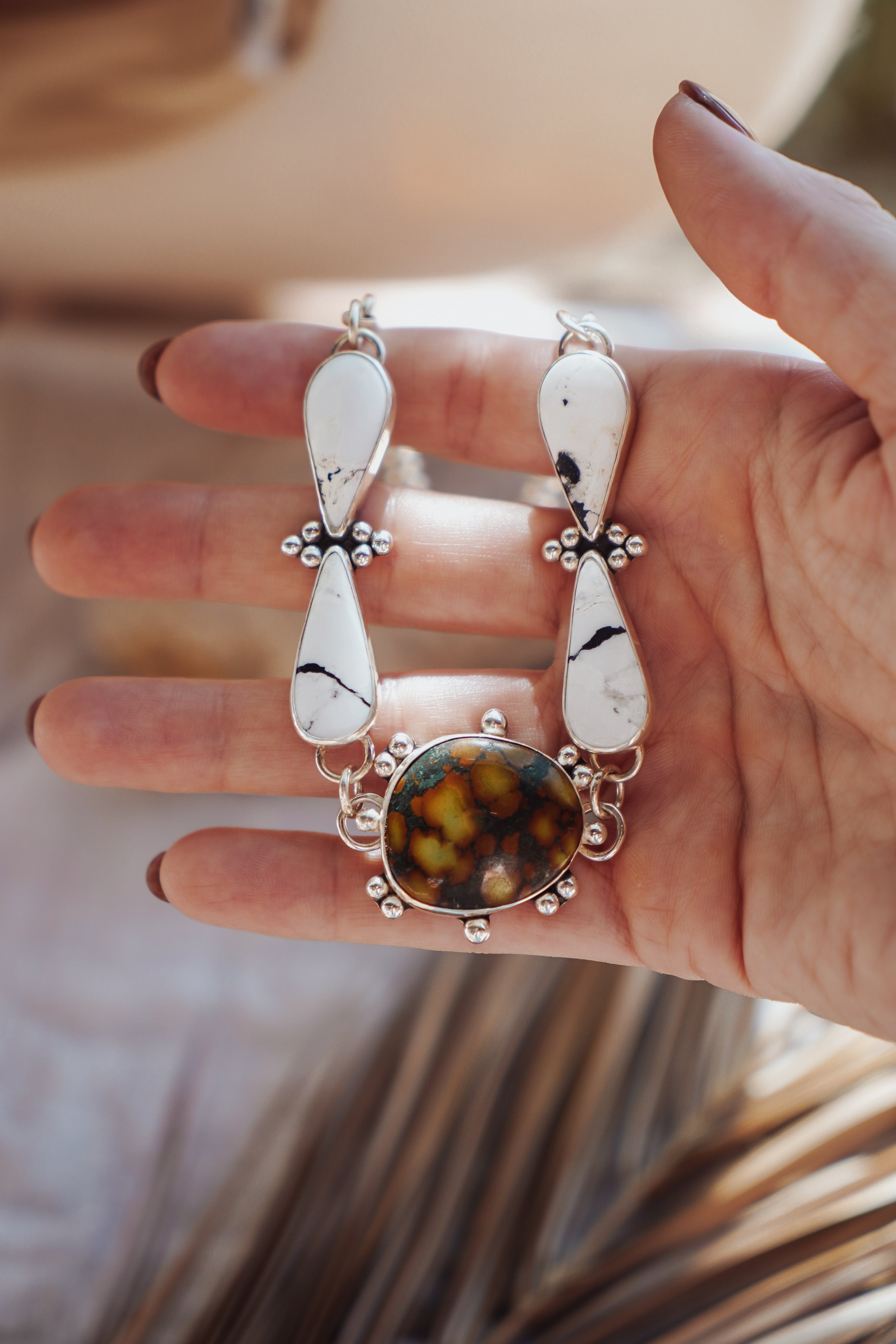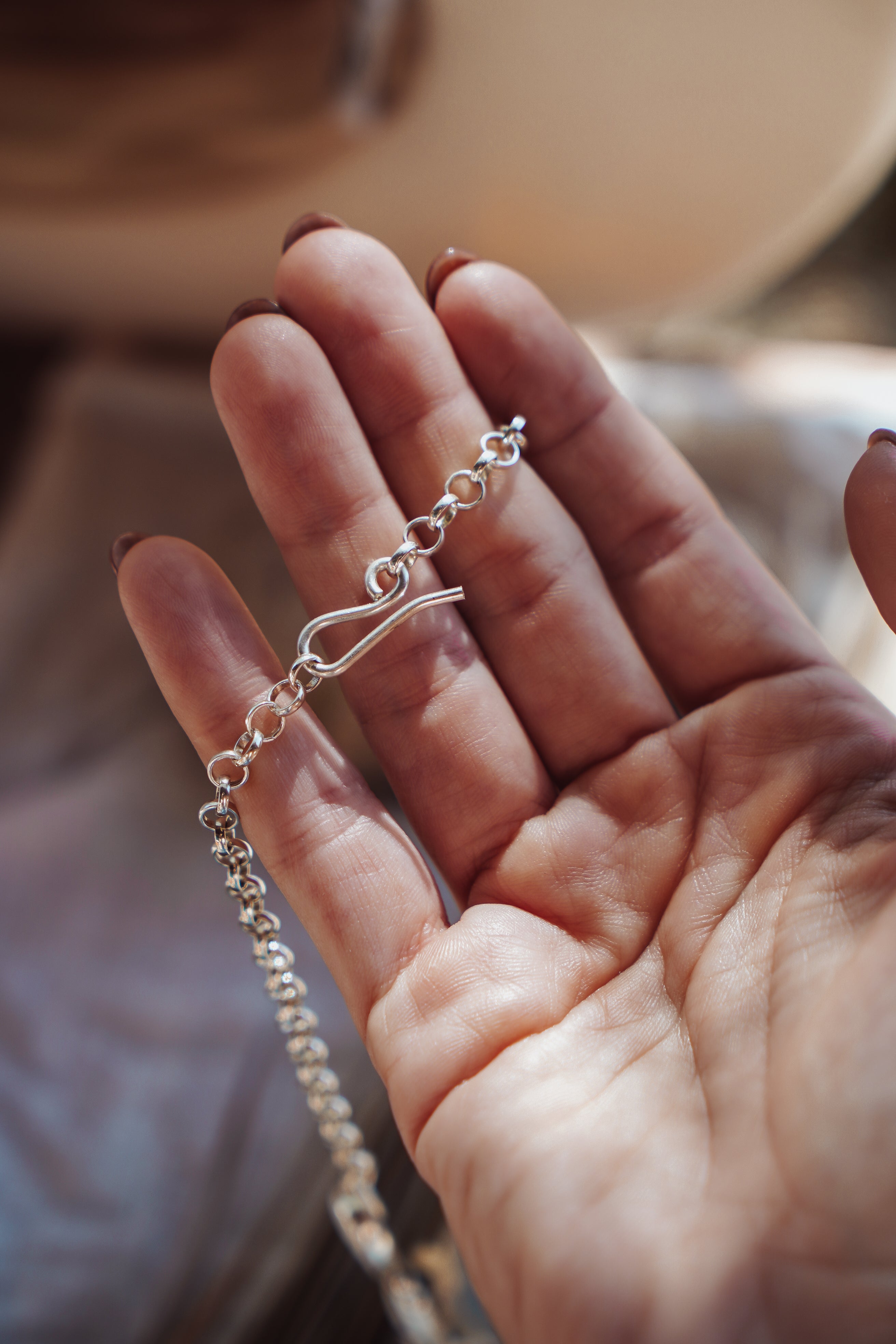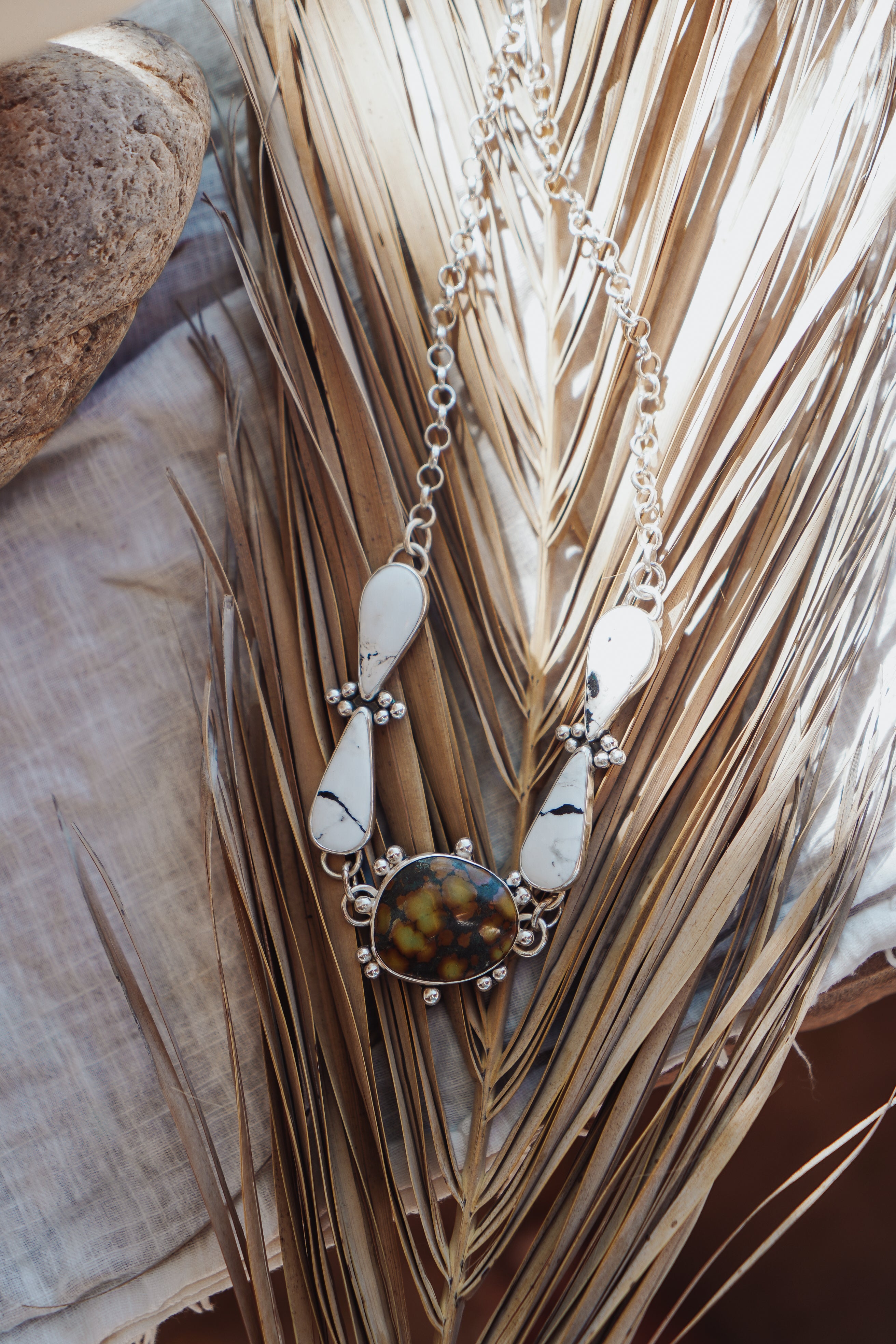 Statement Choker in Blackjack Turquoise & White Buffalo
This has been one of our favorite statement necklace styles of 2023 and this time it has the extra flair with this unbelievably beautiful Blackjack Turquoise stone. We can't get enough of these stones and the personality added by the ball elements. Love!

.925 Sterling Silver. Chain about 16" long. "Adjustable" by looping the hook around whatever link you want!
Handcrafted by Chandra & Andy Derrick in Tucson AZ. 
Packaged Mindfully with post-recycled paper products as well as recyclable packaging.  
Statement Choker in Blackjack Turquoise & White Buffalo