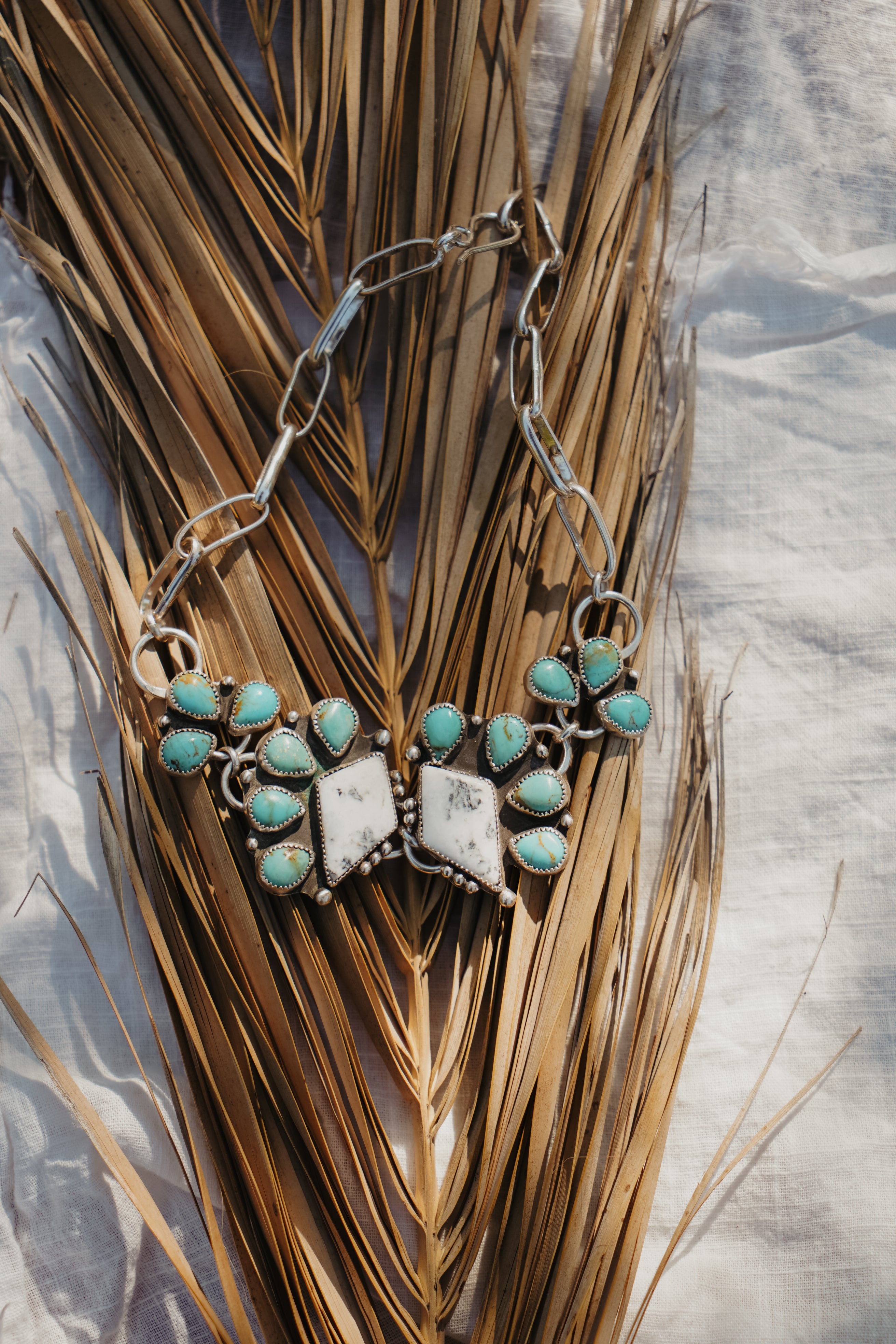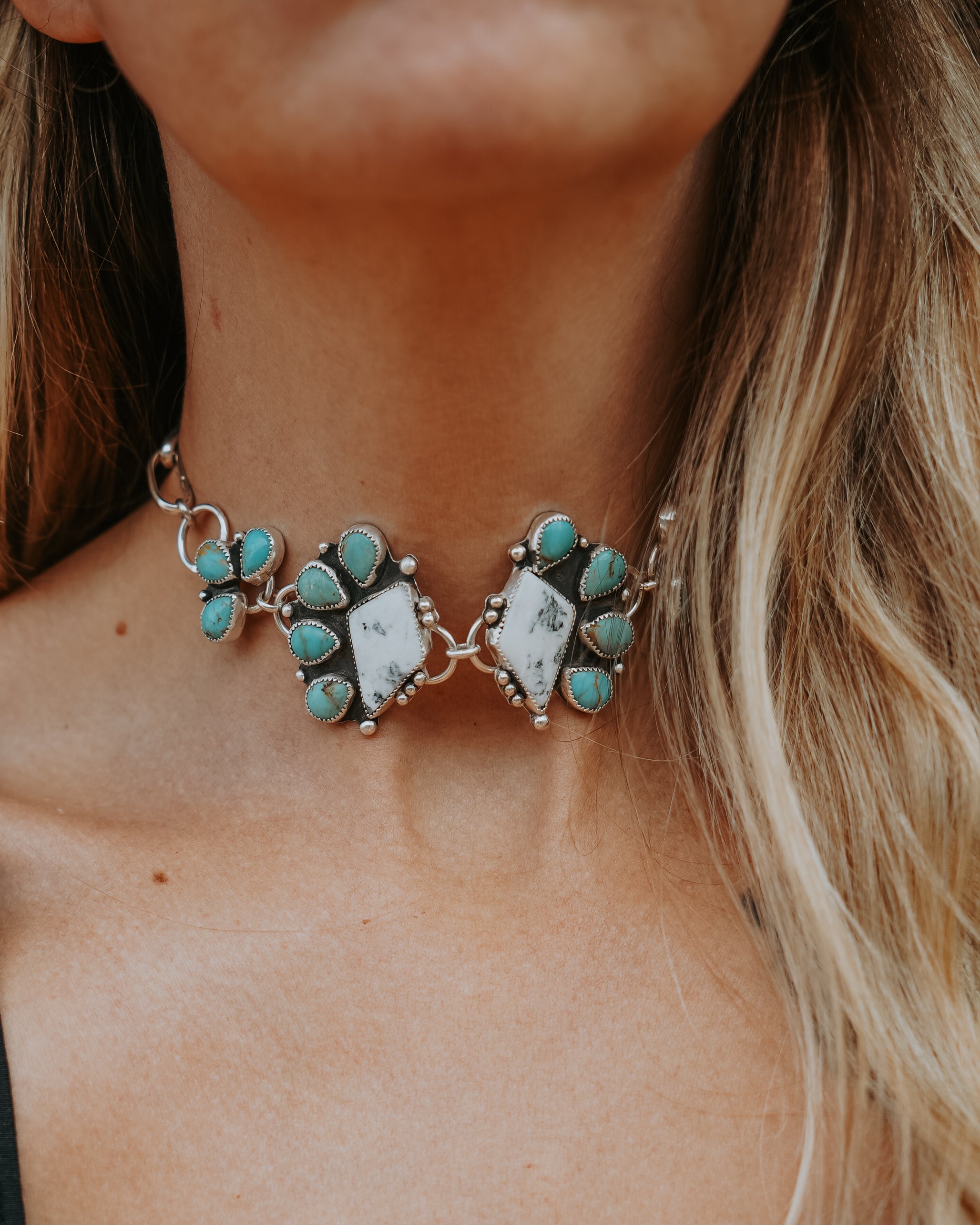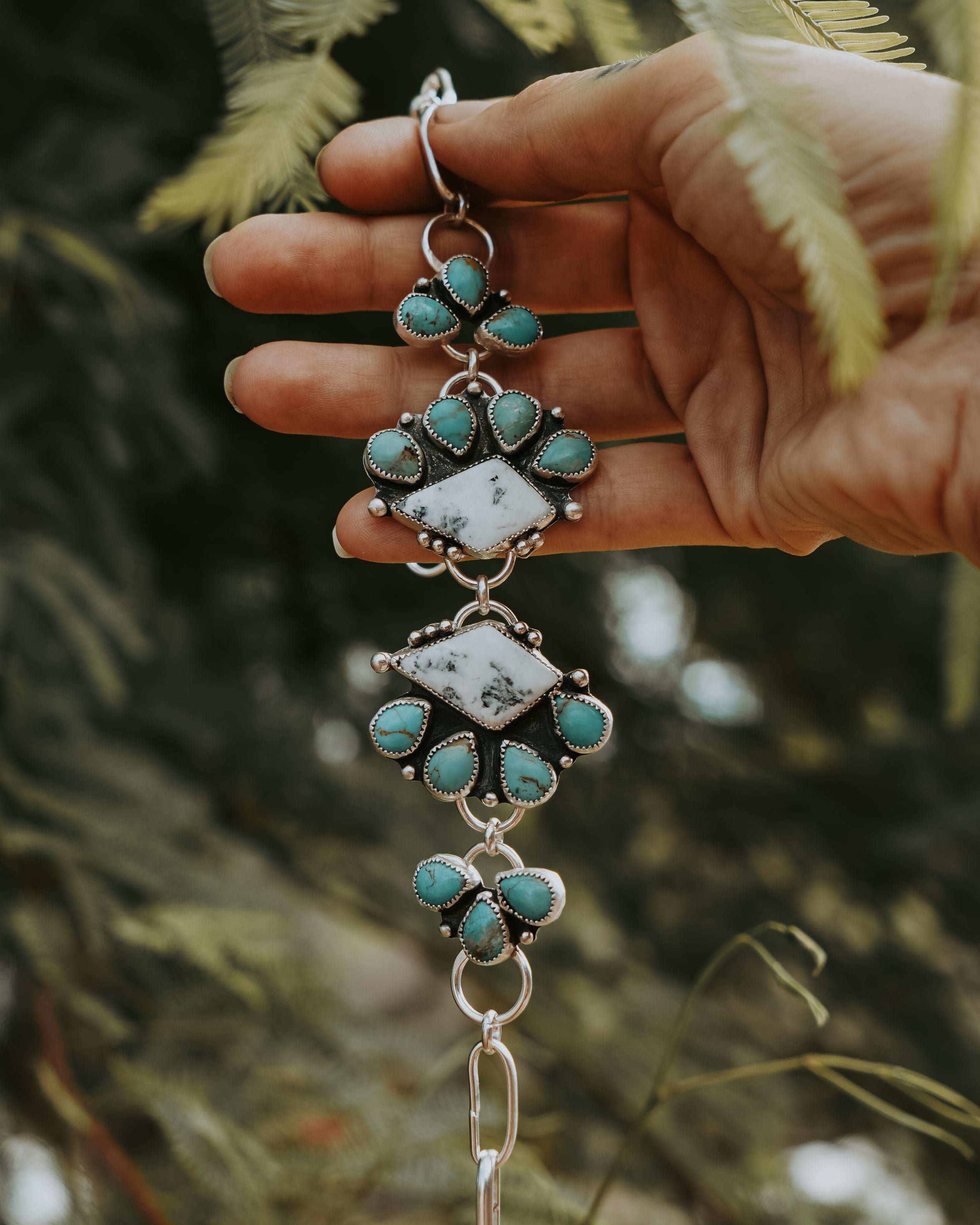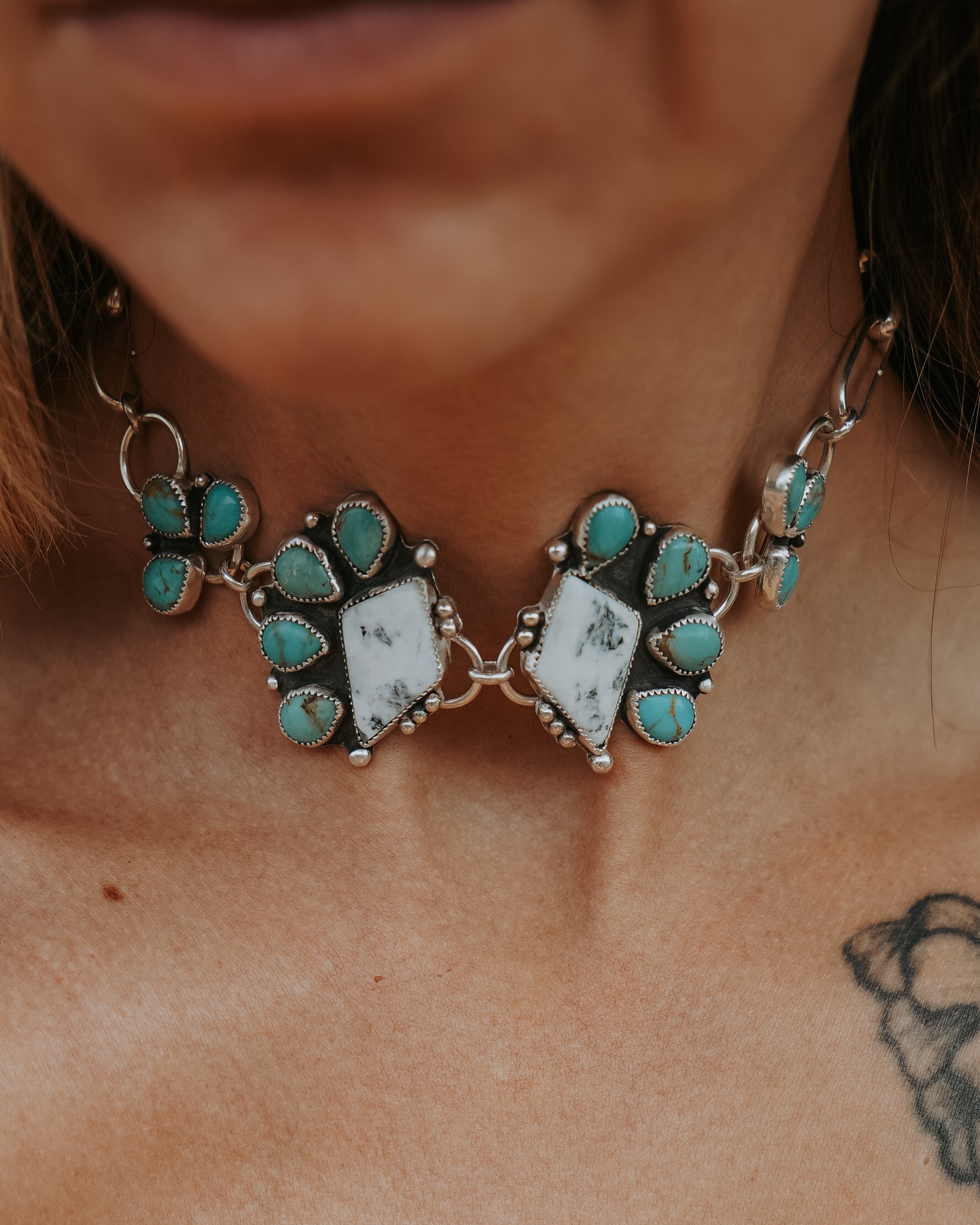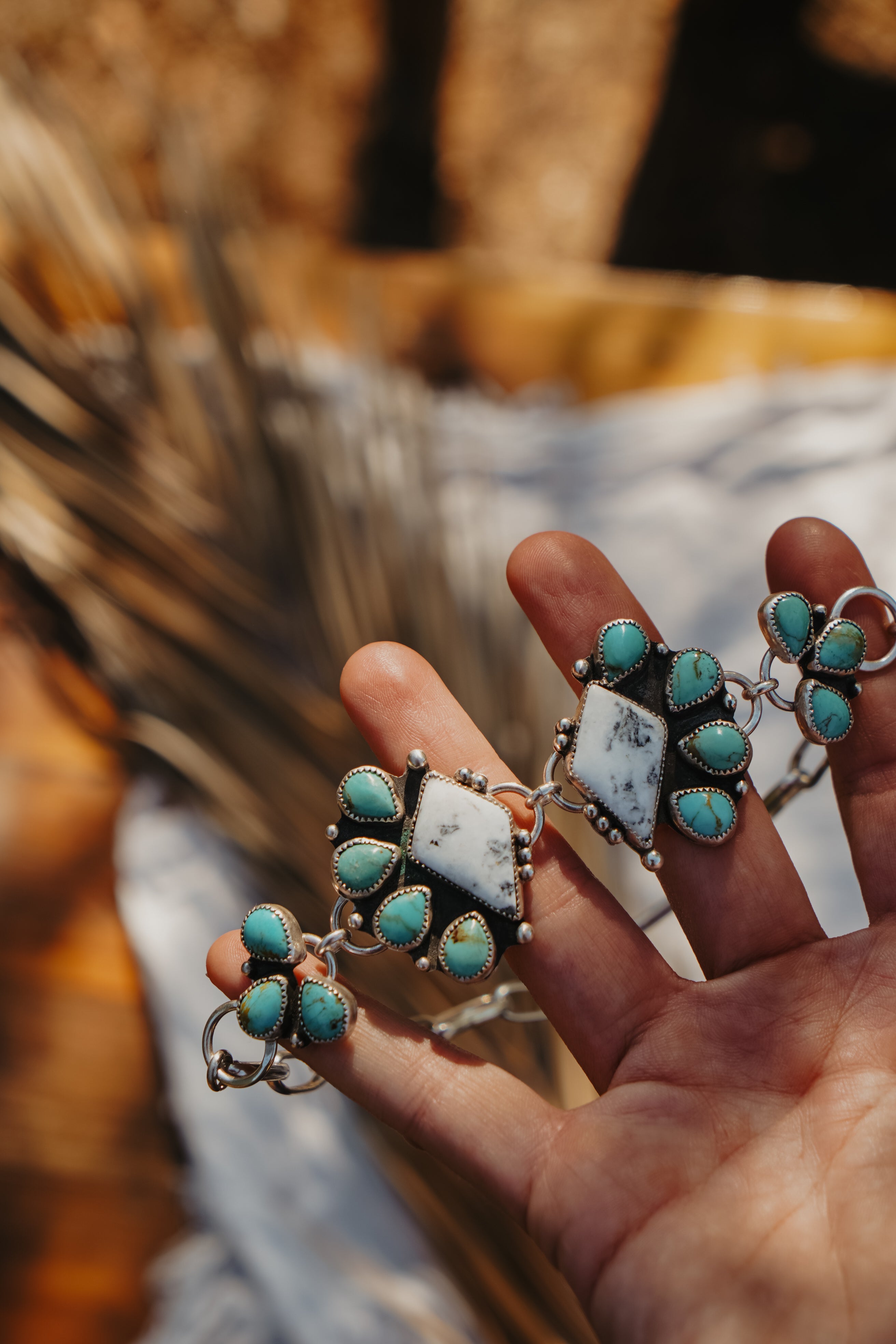 Statement Choker in White Buffalo & Kingman Turquoise
A choker in my current favorite stone combo? Yes please! We had a lot of fund designing and making this beauty. Every link and element is made by hand with love in our little home studio.
~14" - "Adjustable" by looping the hook around whatever link you want!
.925 Sterling Silver
Handcrafted by Chandra & Andy Derrick in Tucson AZ. 
Packaged Mindfully with post-recycled paper products as well as recyclable packaging.  
Statement Choker in White Buffalo & Kingman Turquoise