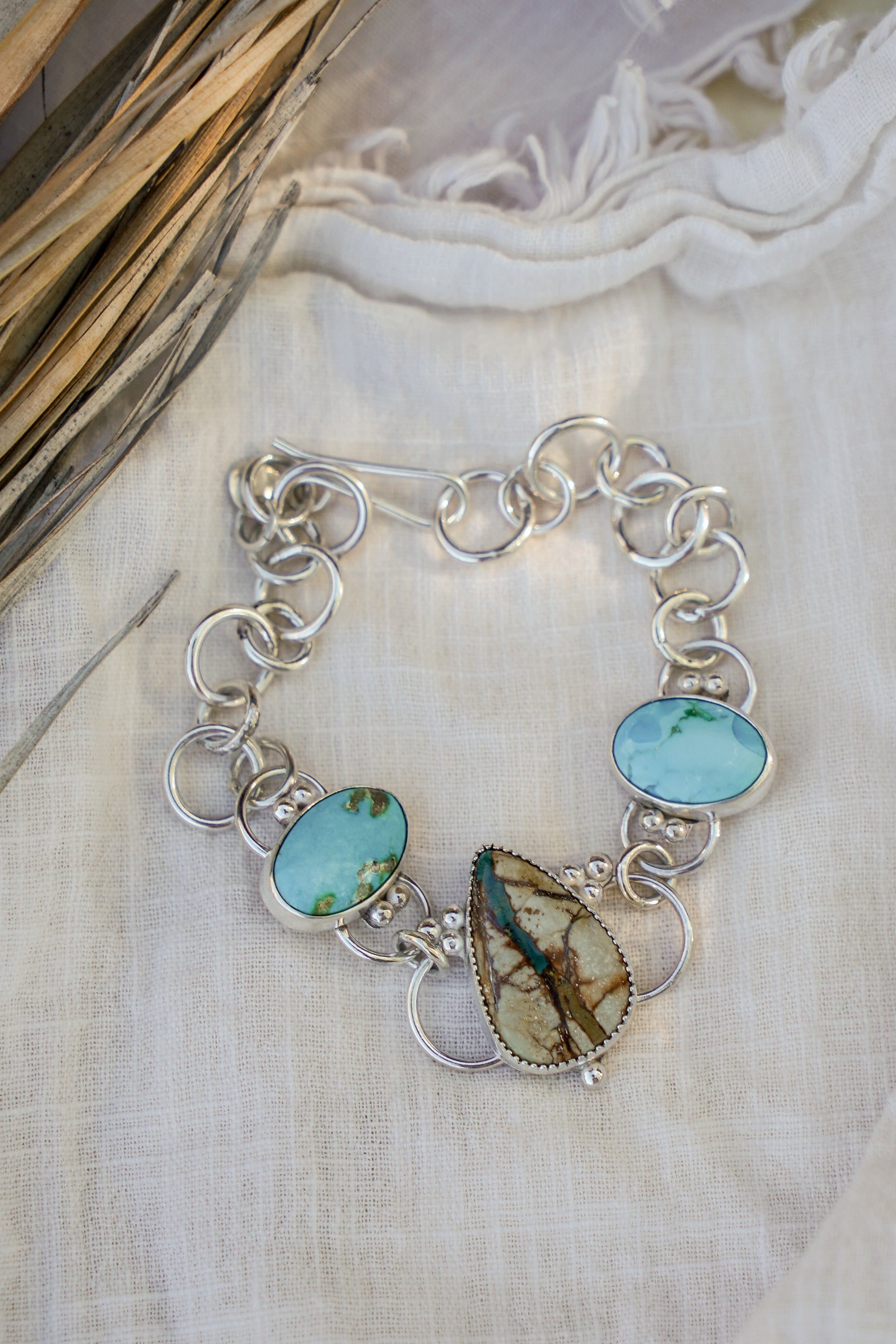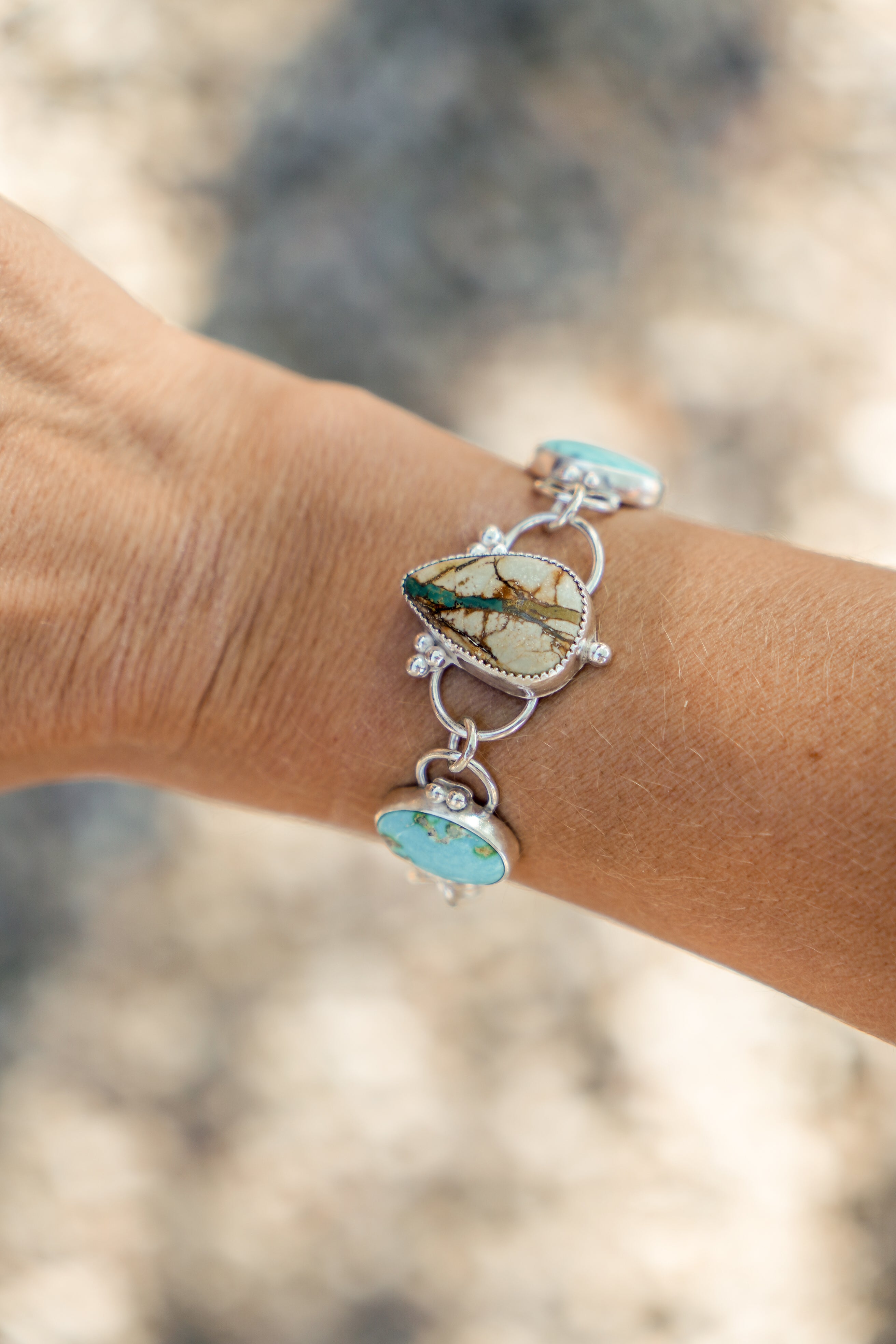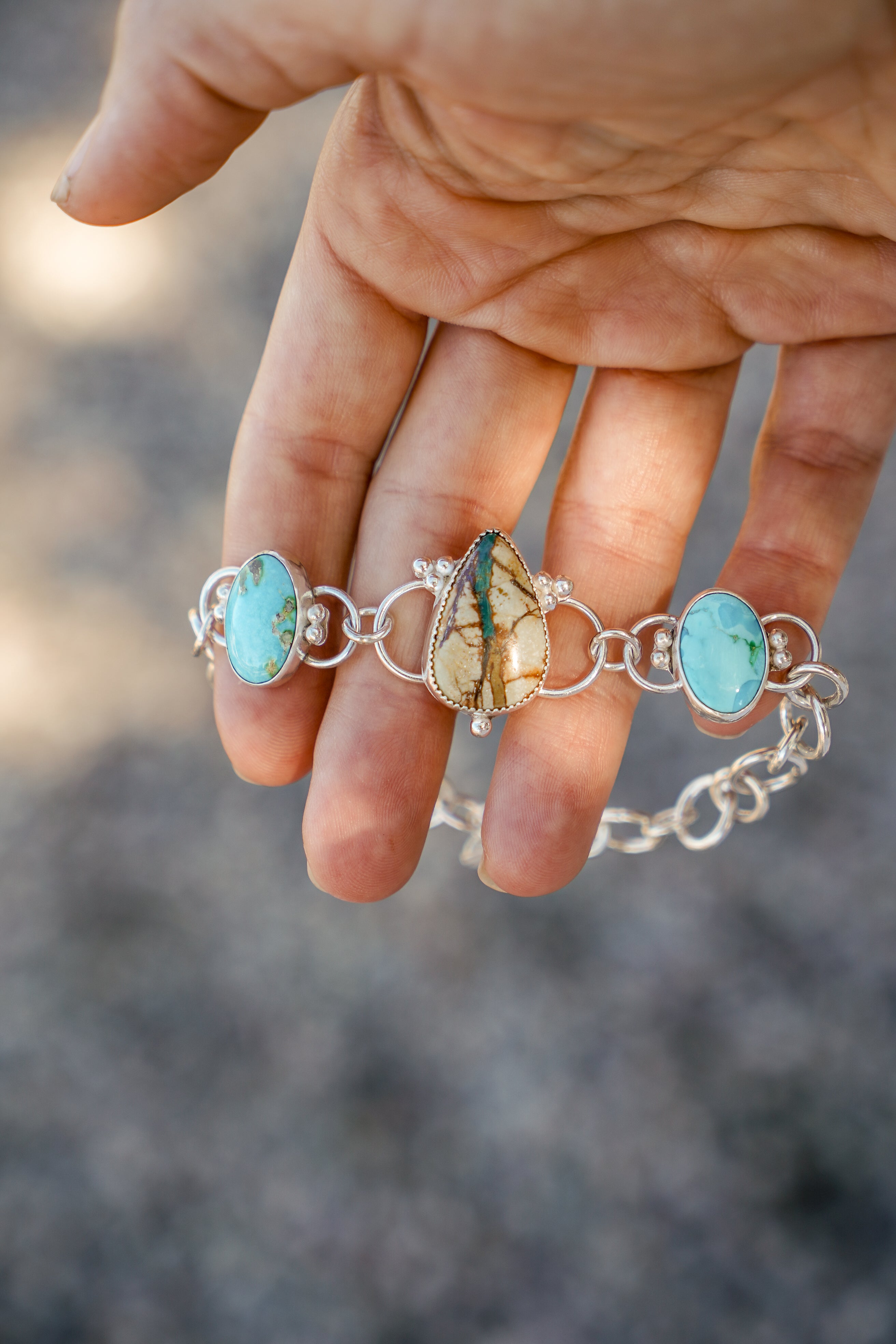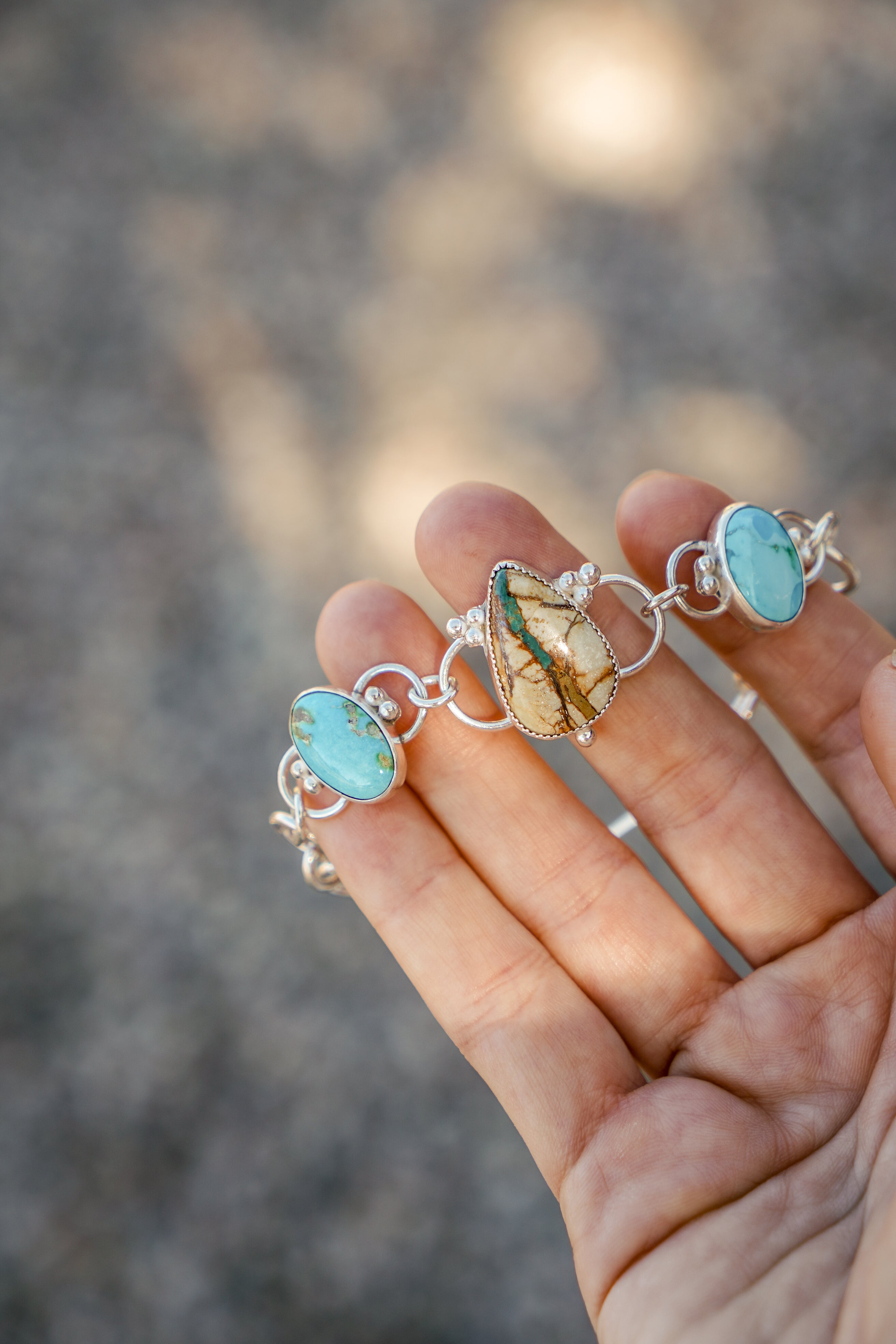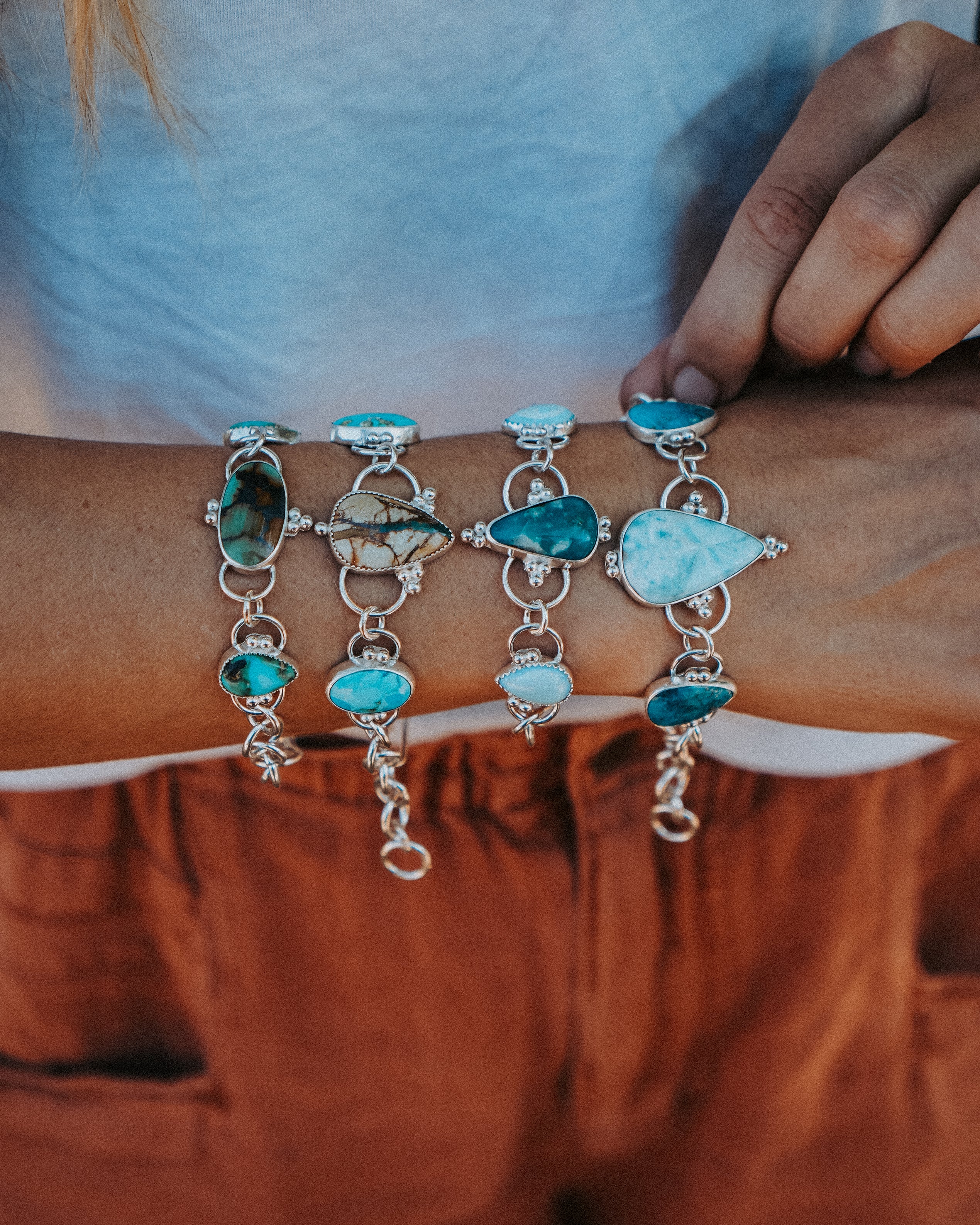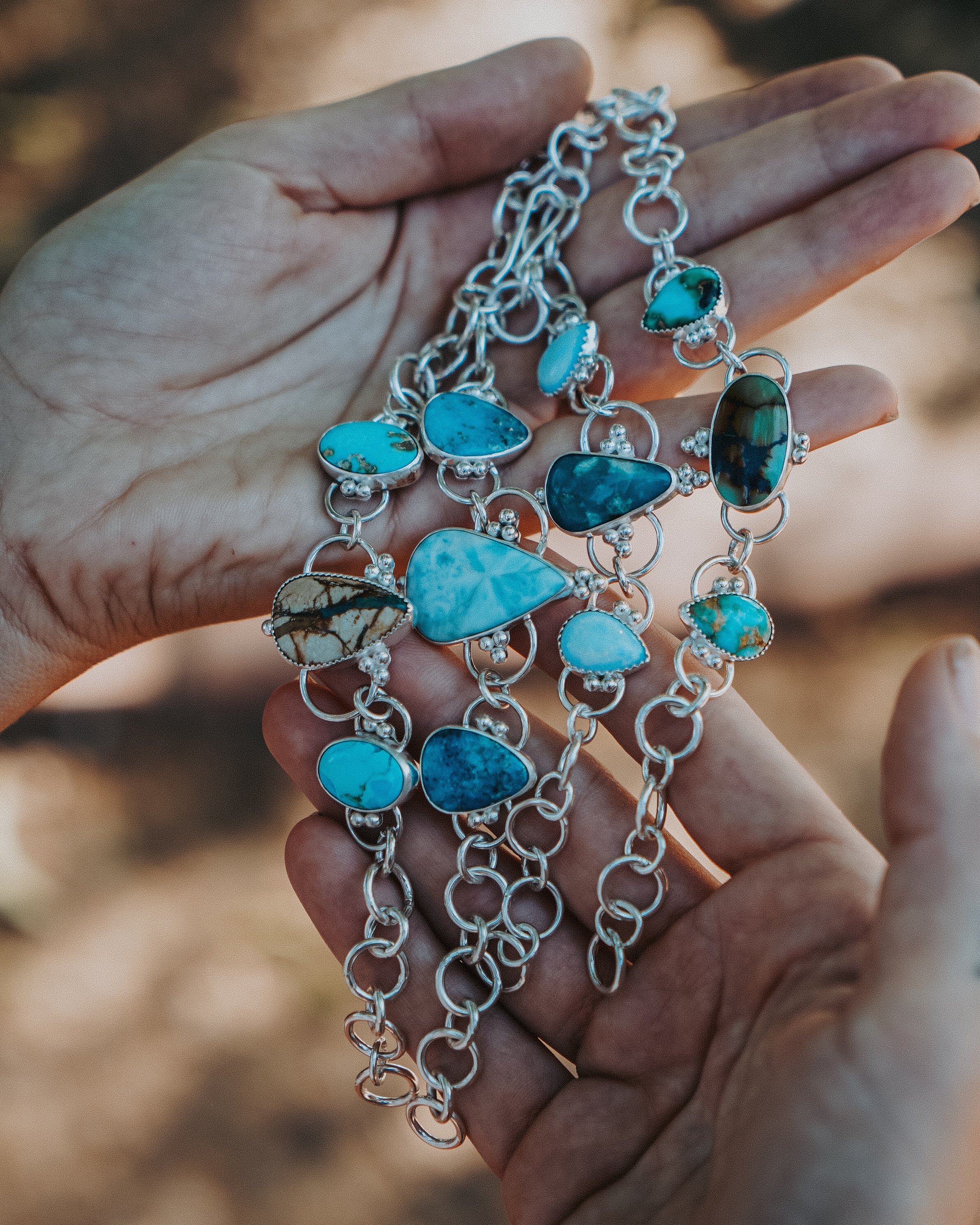 Royston Ribbon & Sonoran Mountain Turquoise Bracelet
The statement bracelets this month are absolutely some of our favorites we've ever made. The colors and shapes have us drooling and we're so excited to share them with you guys.
All the elements from the chain, jump rings, and clasp are handmade. This is one that we're having trouble parting with, but as always have to remind ourselves we can always make more. Can't wait to see who it ends up with!

The .925 Sterling Silver bracelet is 7.5" long. If you need it to be larger we can include a chain extender for a small extra cost (just email us after purchasing and we'll set that up!).
.925 Sterling Silver.

Handcrafted by Chandra & Andy Derrick in Tucson AZ. 
Packaged Mindfully with post-recycled paper products as well as recyclable packaging.  
Royston Ribbon & Sonoran Mountain Turquoise Bracelet