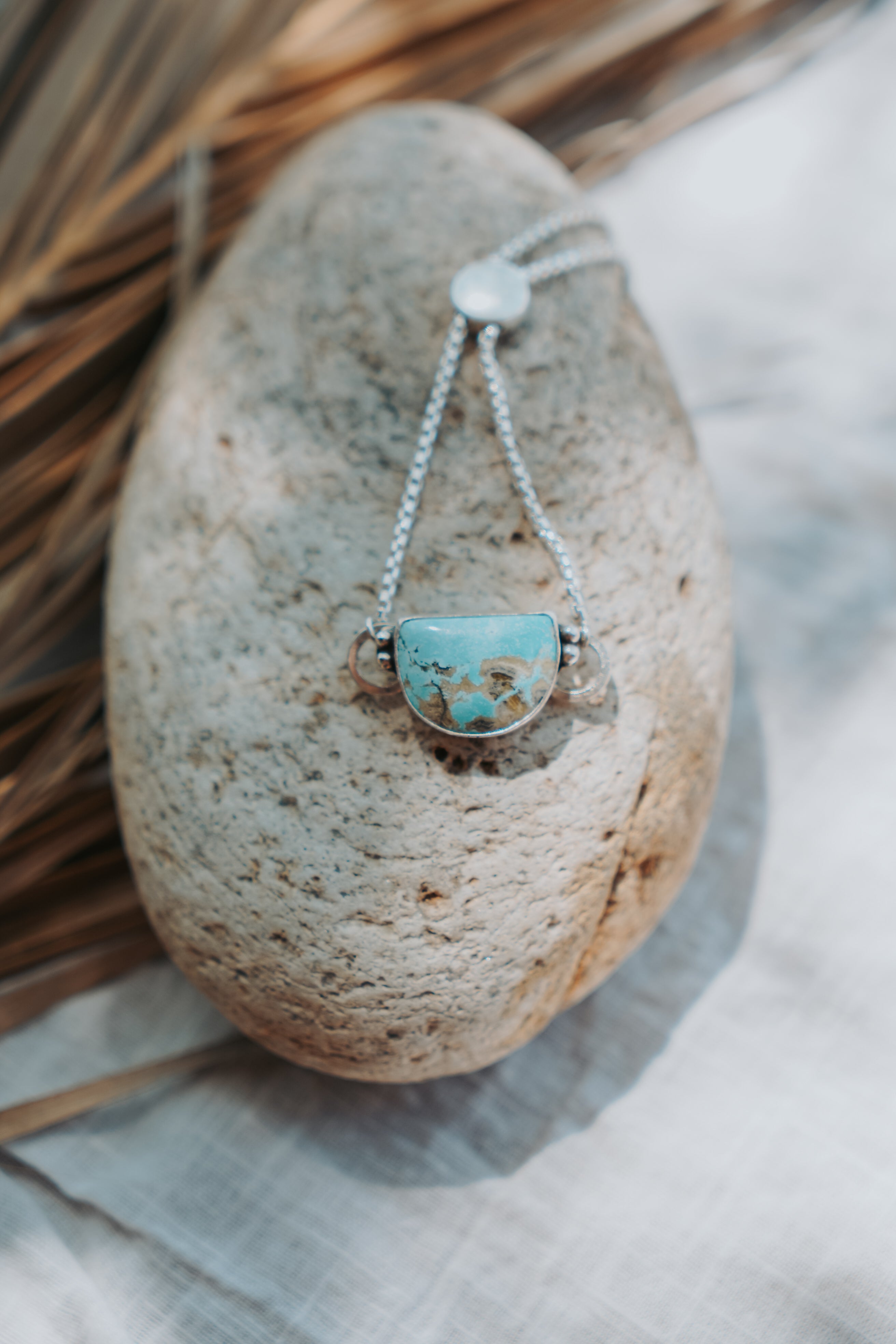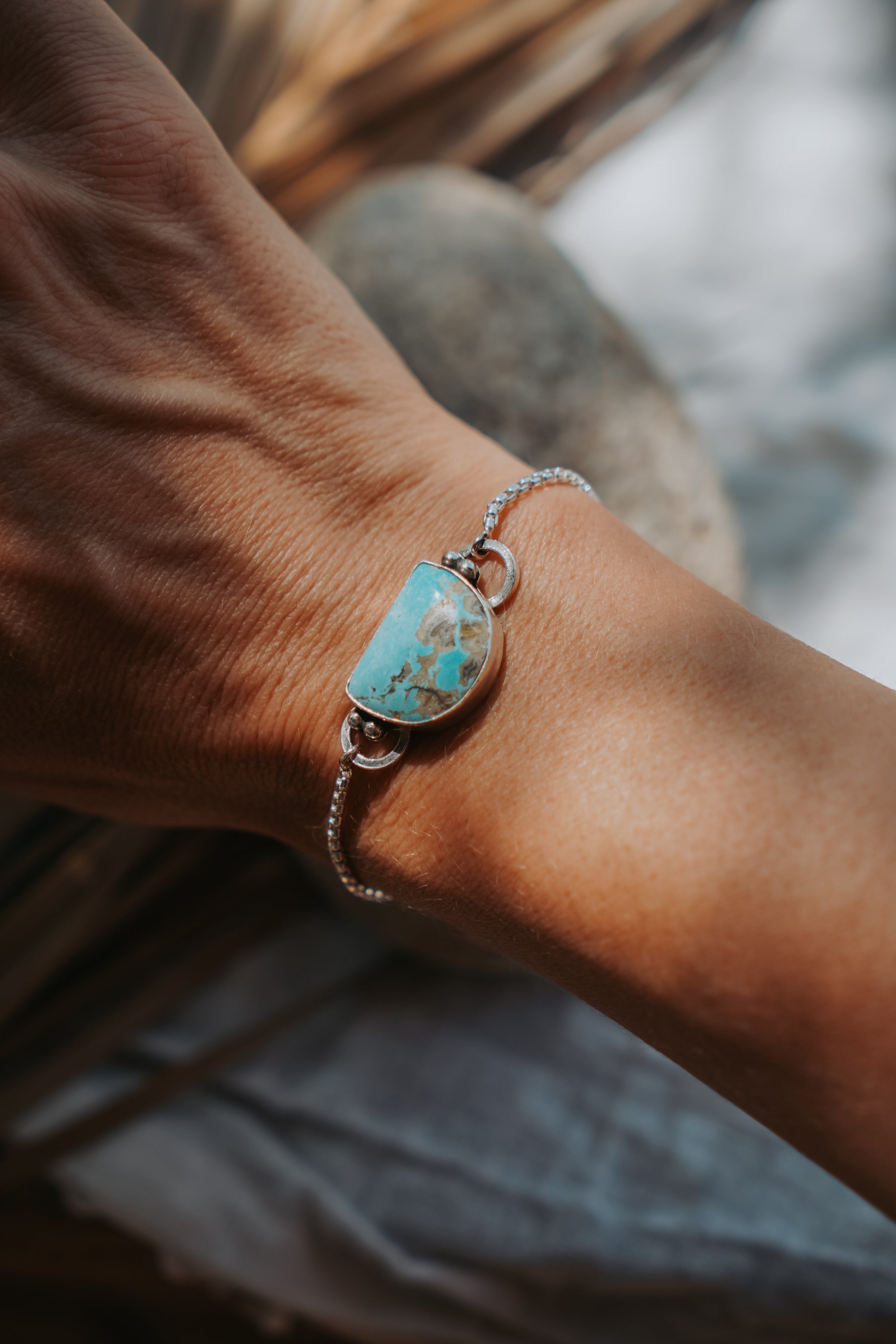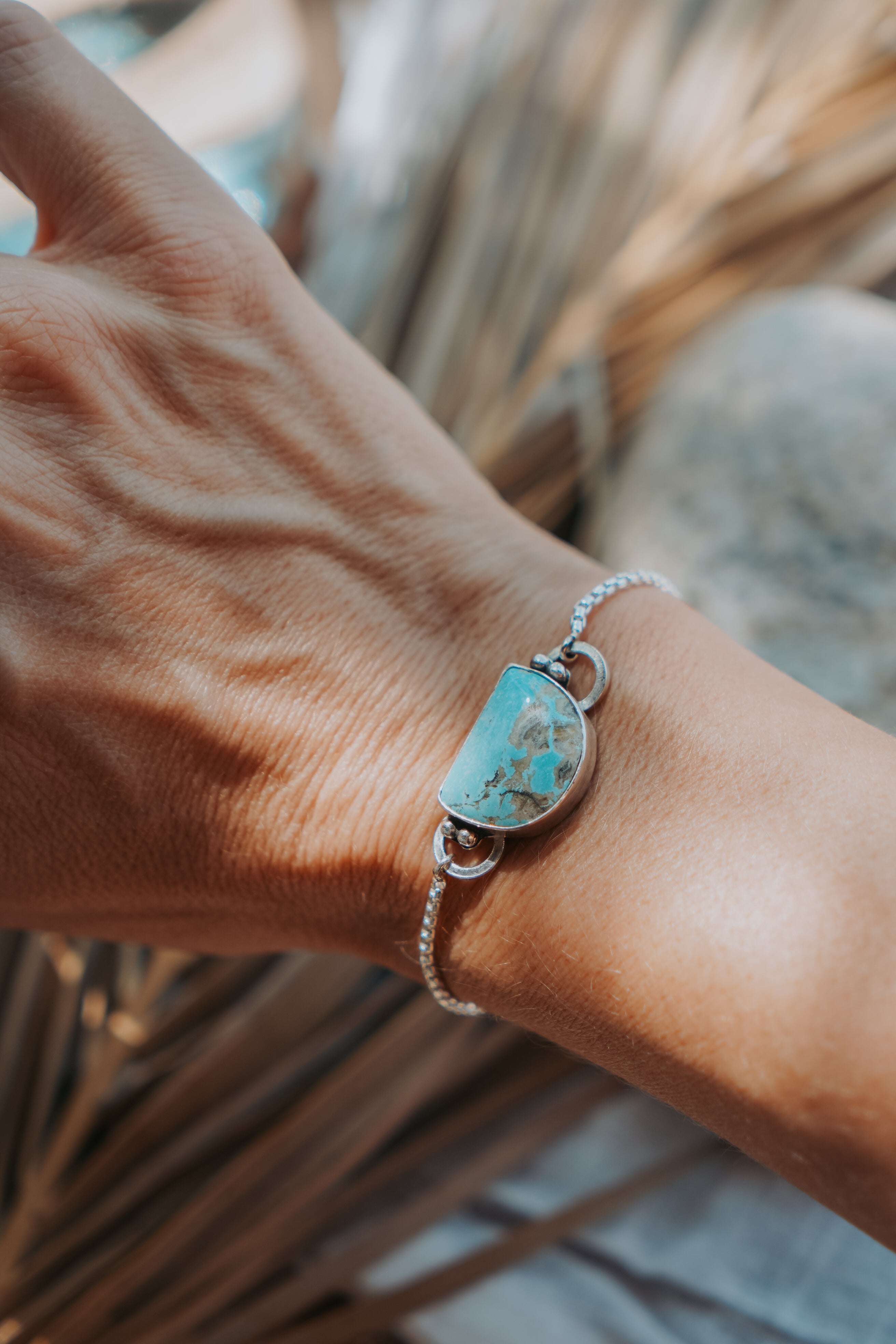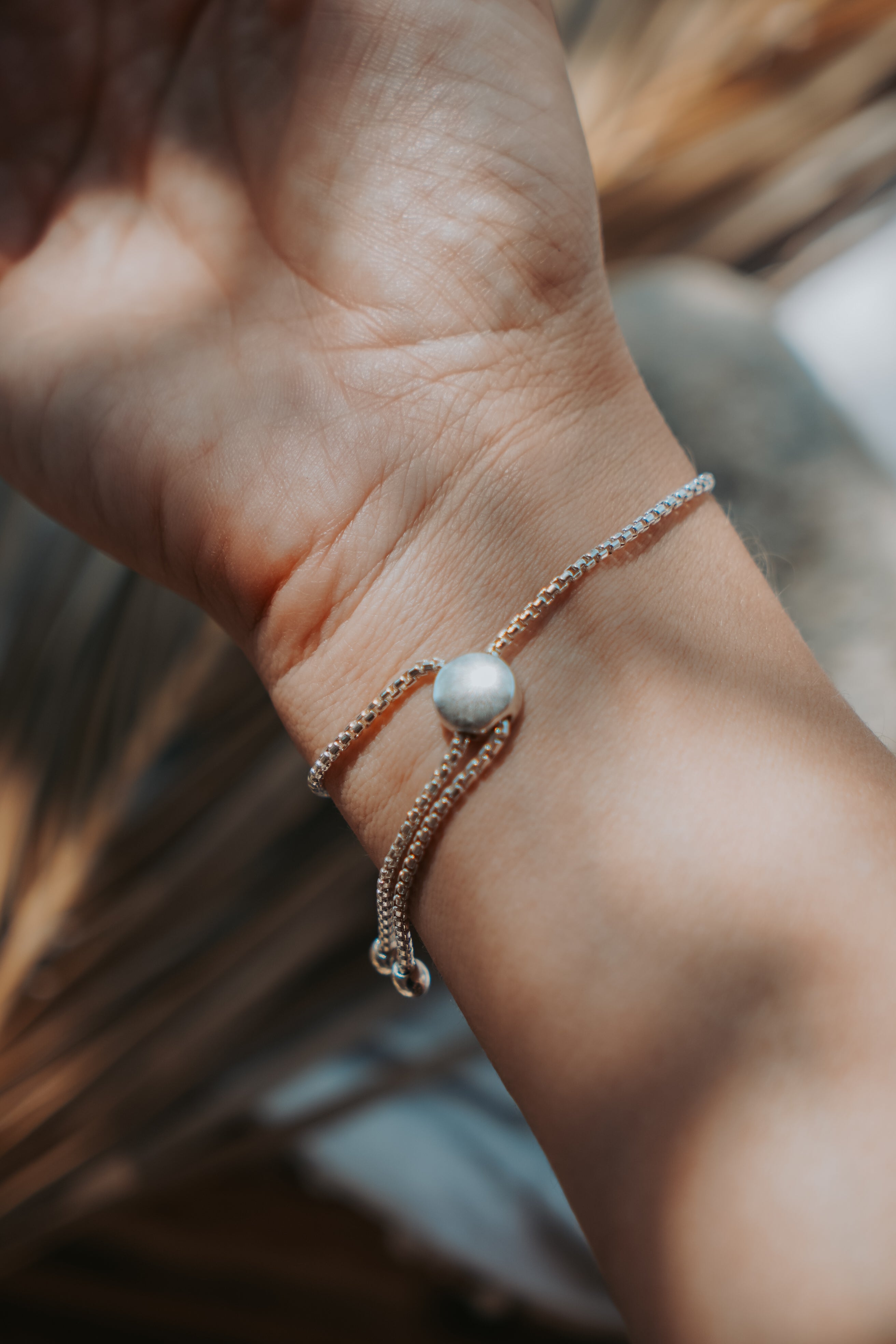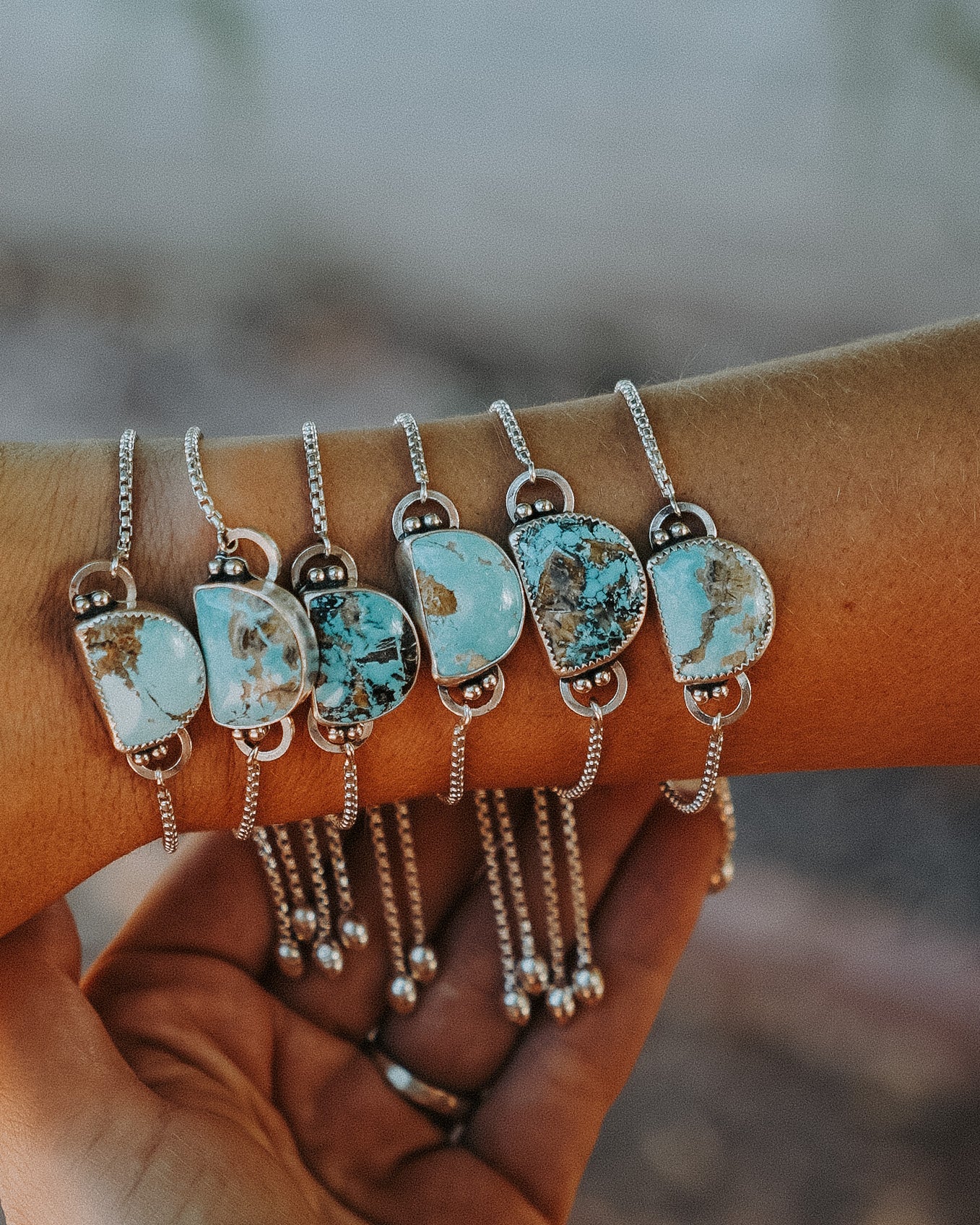 Out West Adjustable Bracelets in Sandhill Turquoise
Out West bracelets are back in a new half-moon shape and we love this new version so much we're thinking the half-moon might be the future of this design! They're super light-weight and easy to adjust and made with high-quality turquoise.
.925 Sterling Silver.

Handcrafted by Chandra & Andy Derrick in Tucson AZ. 
Packaged Mindfully with post-recycled paper products as well as recyclable packaging.  
Out West Adjustable Bracelets in Sandhill Turquoise