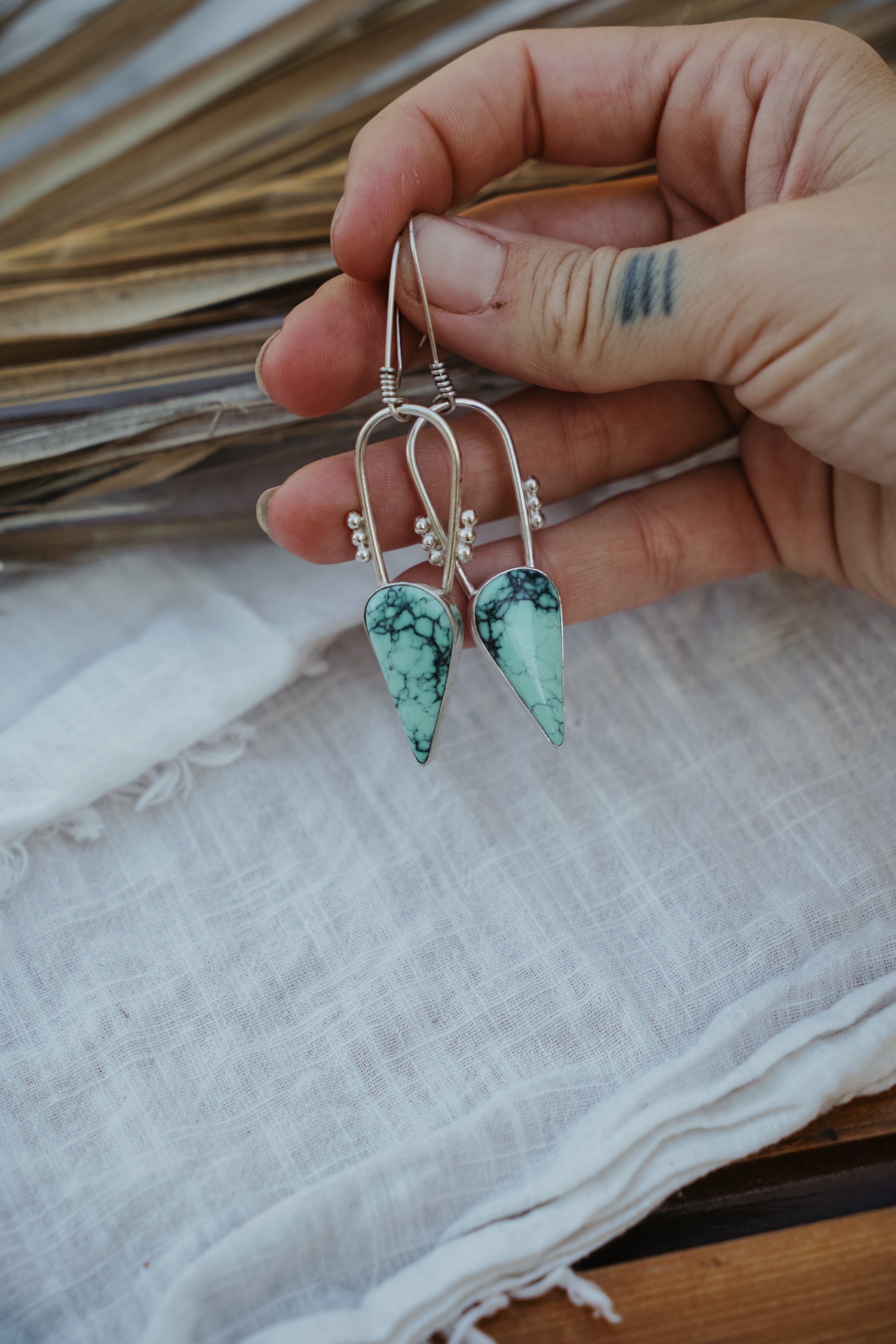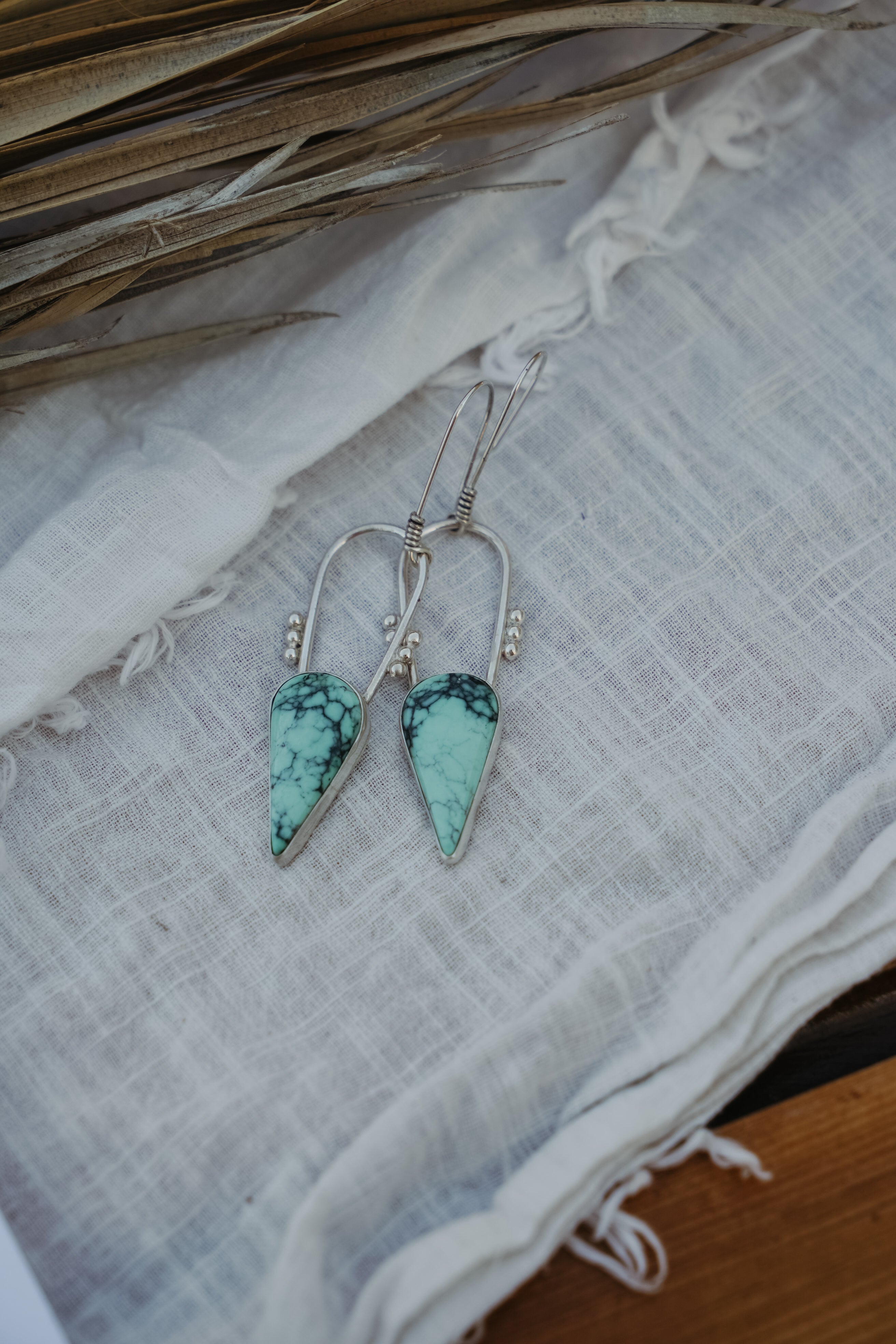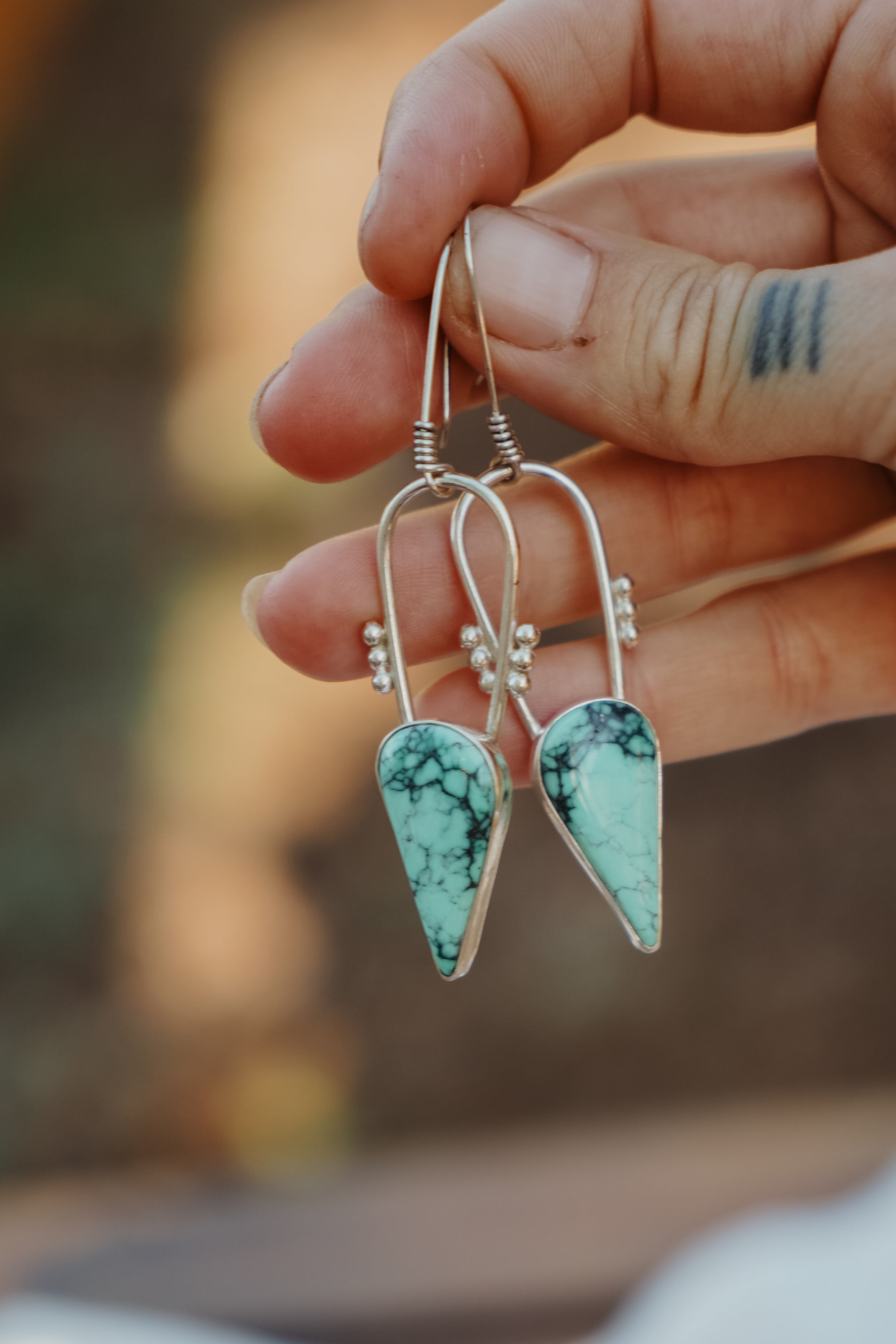 Full Stop Drops in Emerald Rose
The full stop drops were a big hit in their first collection last month and we love making them- so, naturally, they're back for another round! So excited for some of you who wanted them last time to get another chance at these beauties.
.925 Sterling Silver.

Handcrafted by Chandra & Andy Derrick in Tucson AZ. 
Packaged Mindfully with post-recycled paper products as well as recyclable packaging.  
Full Stop Drops in Emerald Rose