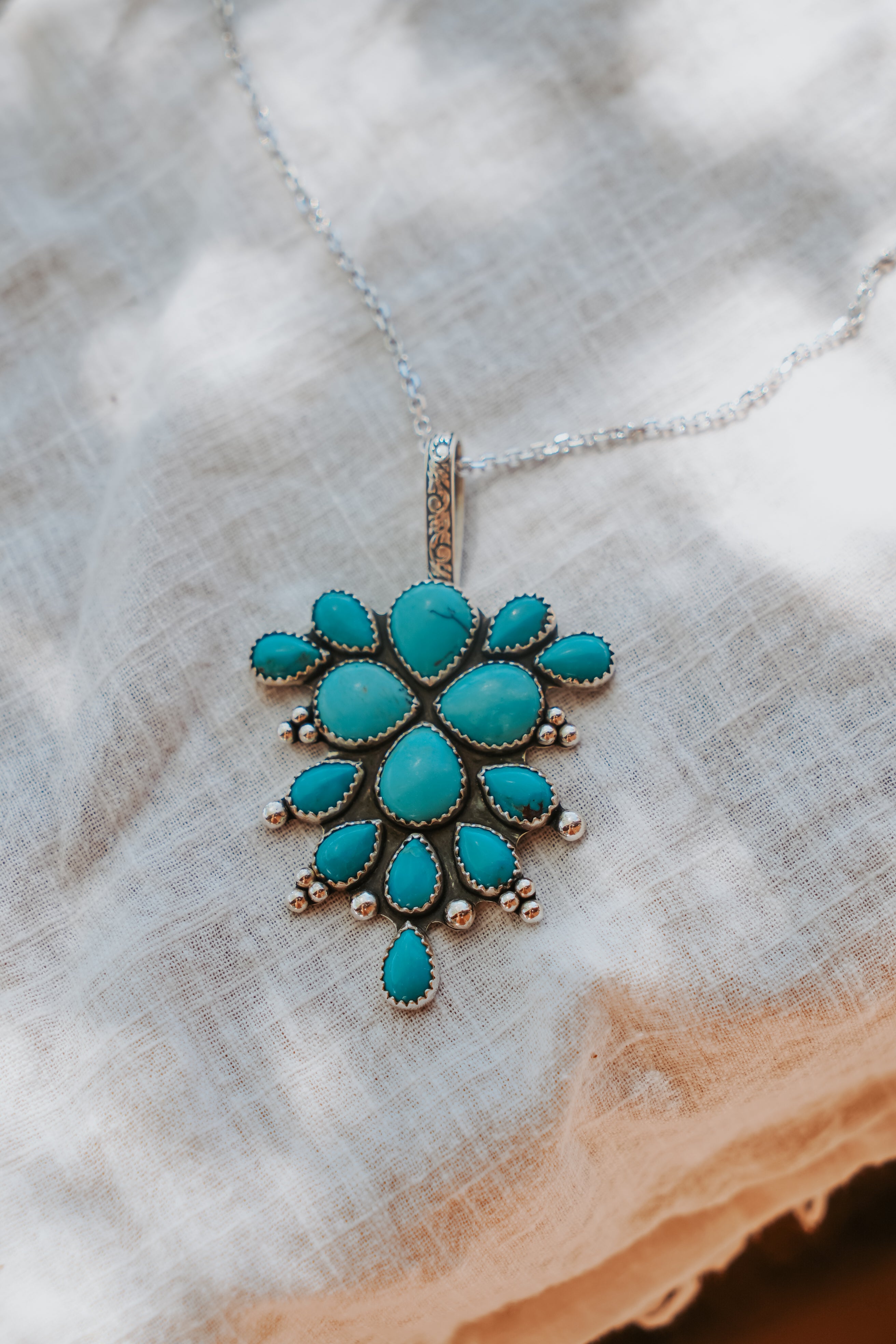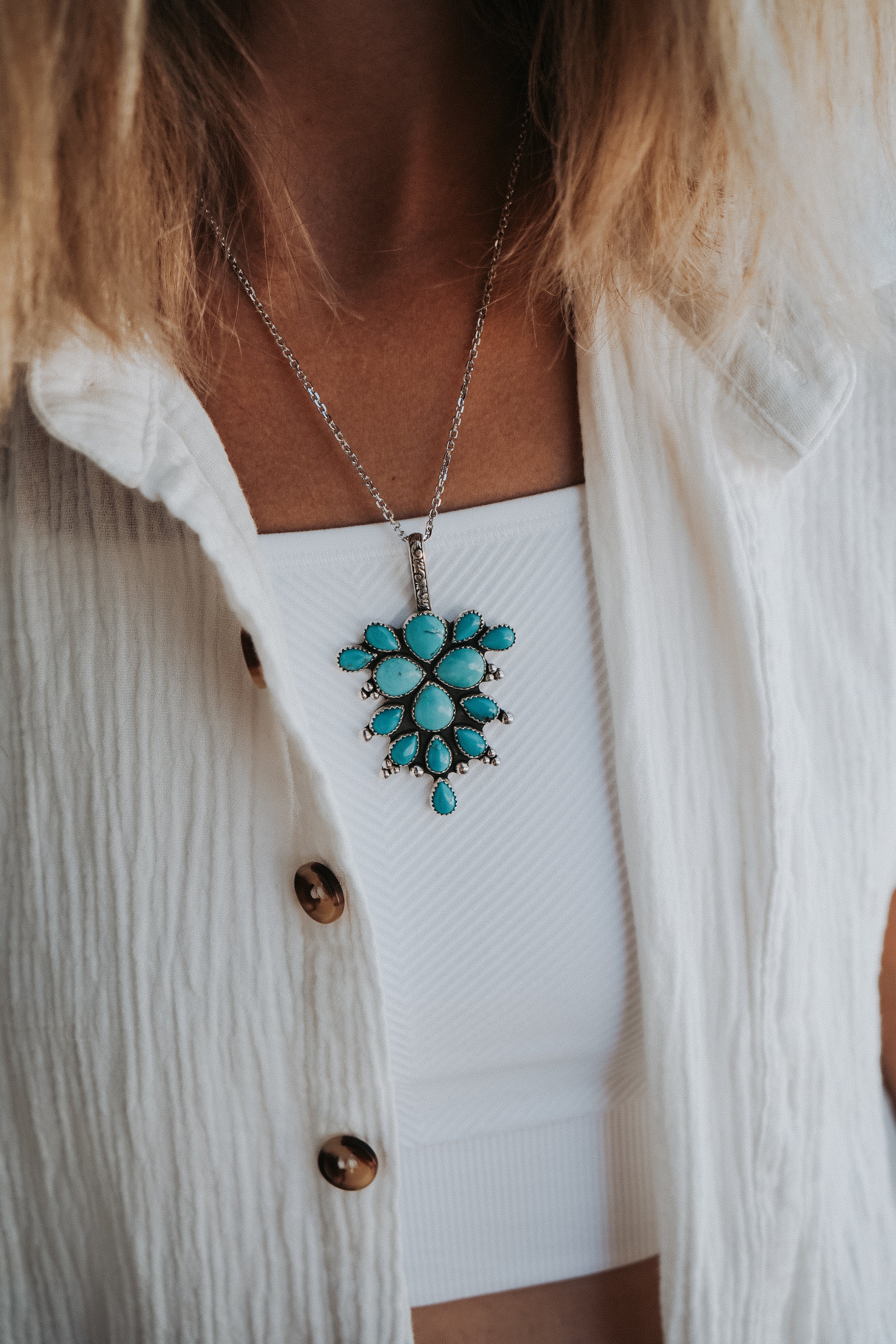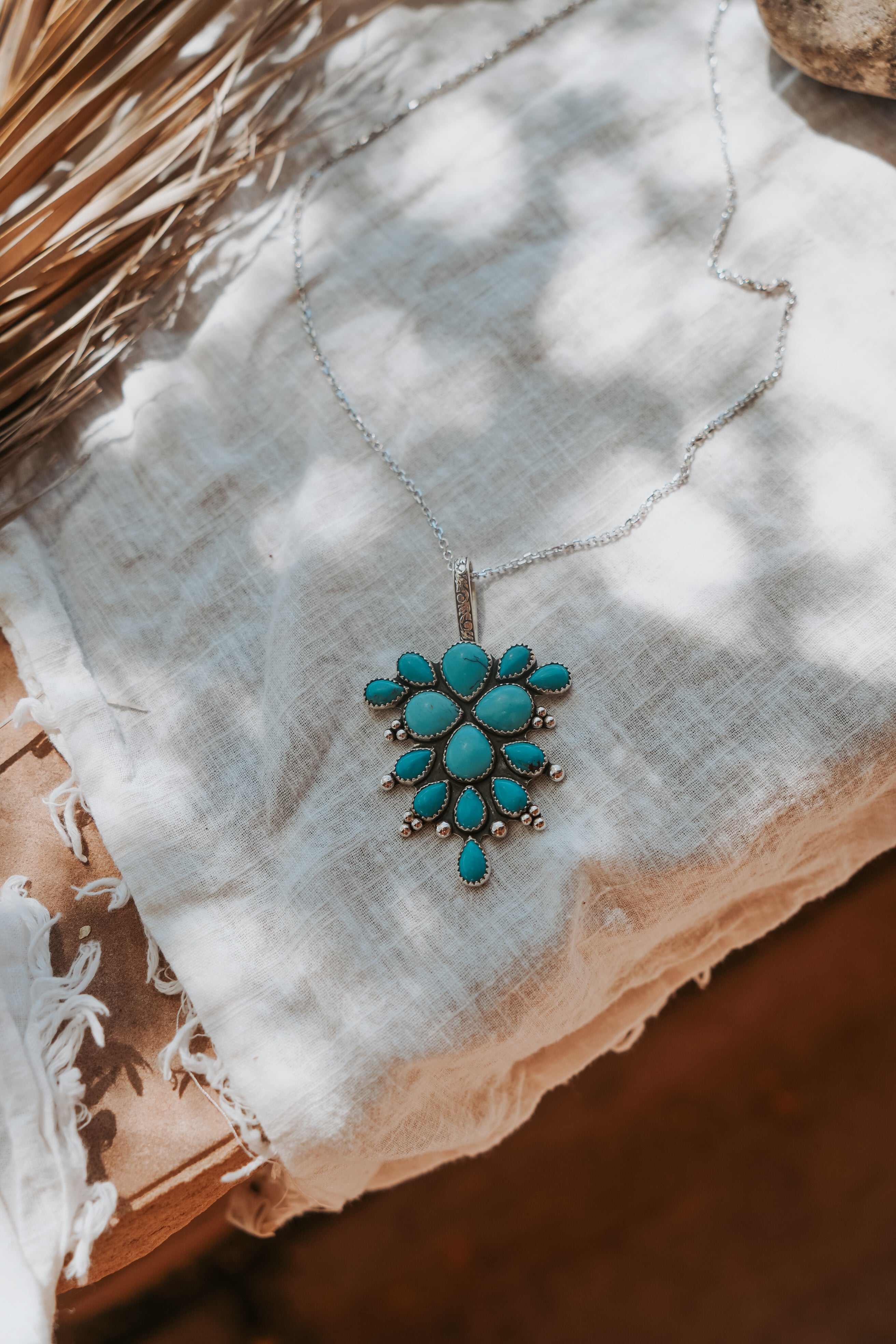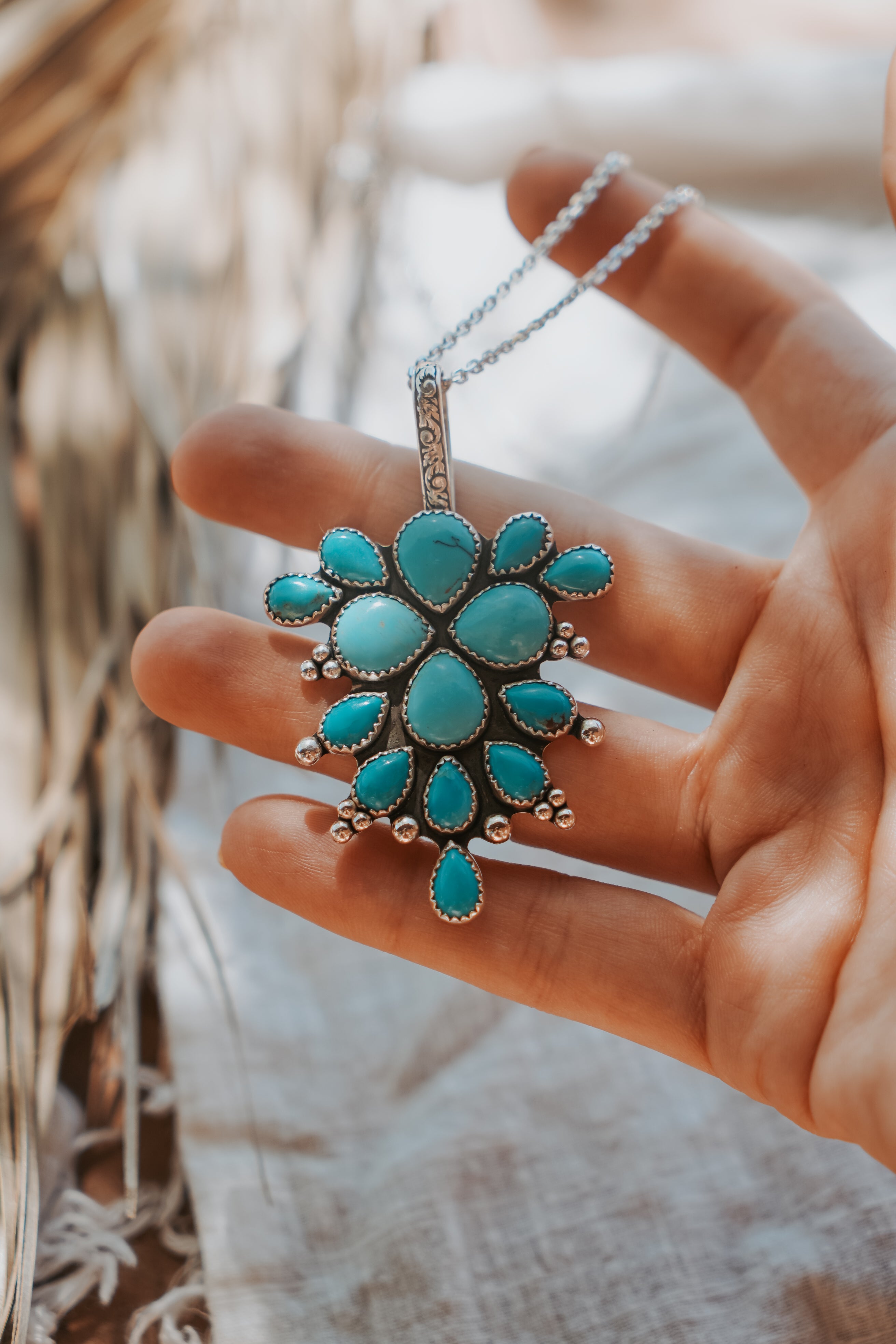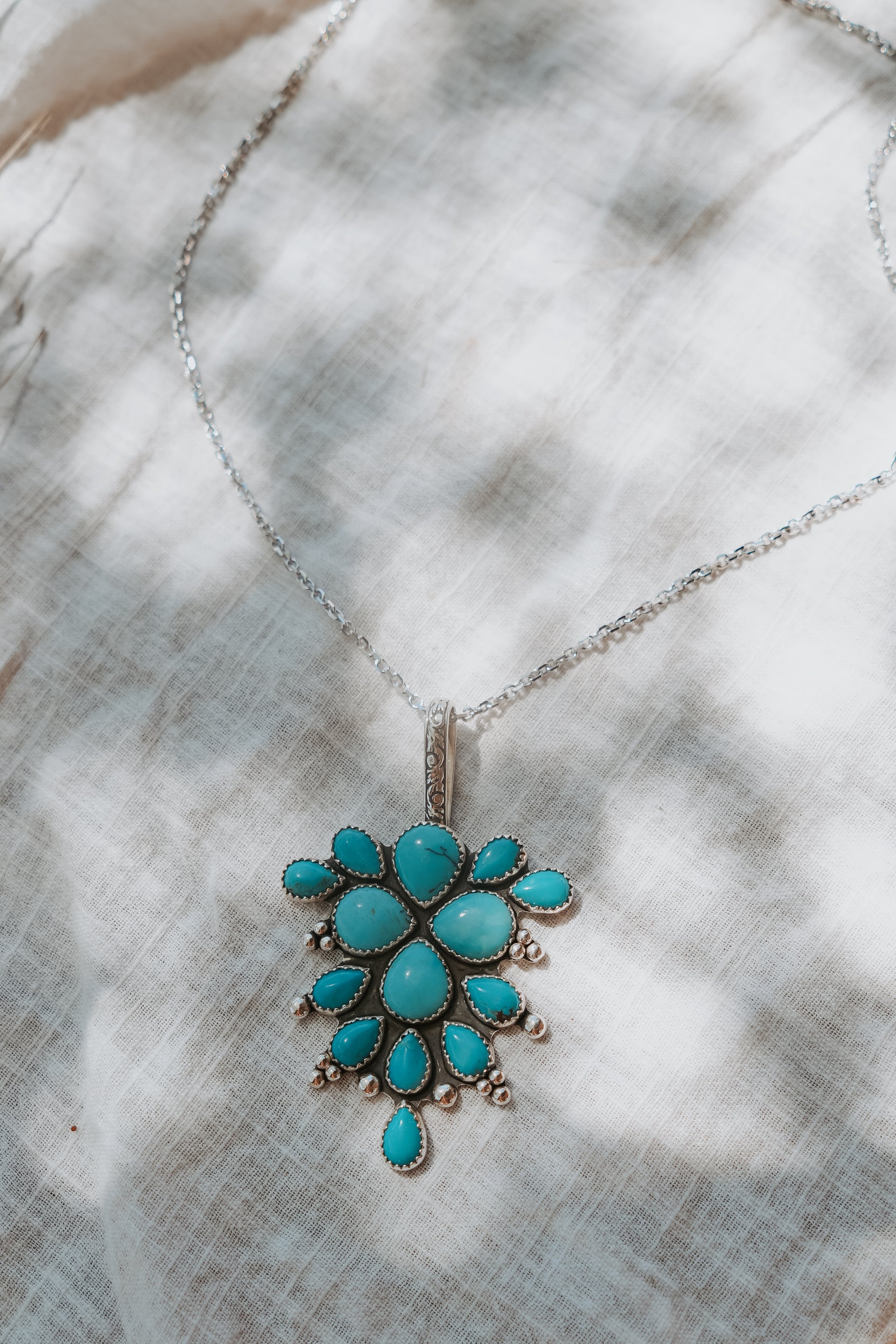 Statement Pendant in Kingman Turquoise
This pendant has had us drooling- could not be more happy with how it turned out! This beauty is one-of-a-kind, made with love and is the perfect statement piece for every day or a special occasion.  
.925 sterling silver. 20" chain.
Handcrafted by Chandra & Andy Derrick in Tucson AZ. 
Packaged Mindfully with post-recycled paper products as well as recyclable packaging.  
Statement Pendant in Kingman Turquoise