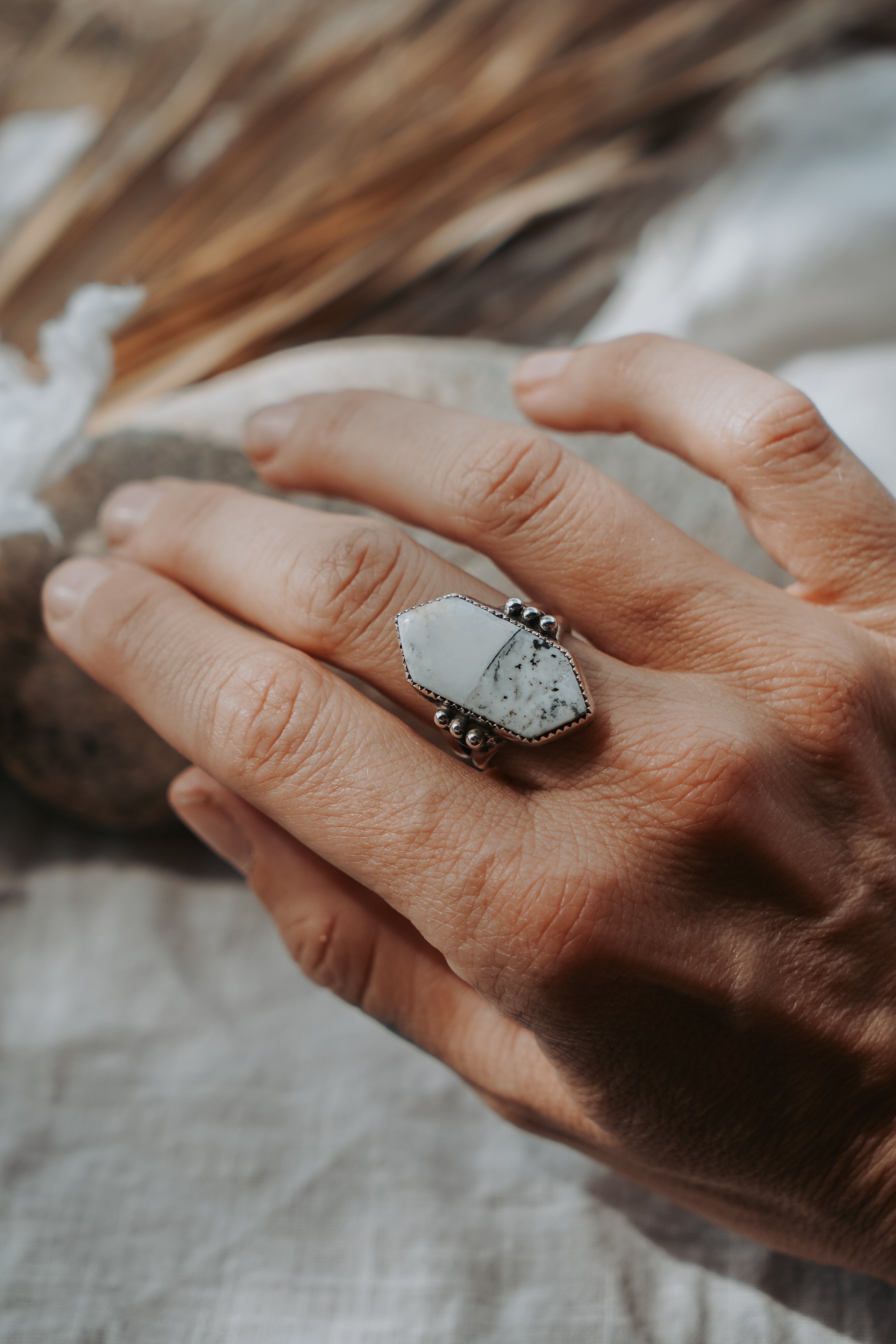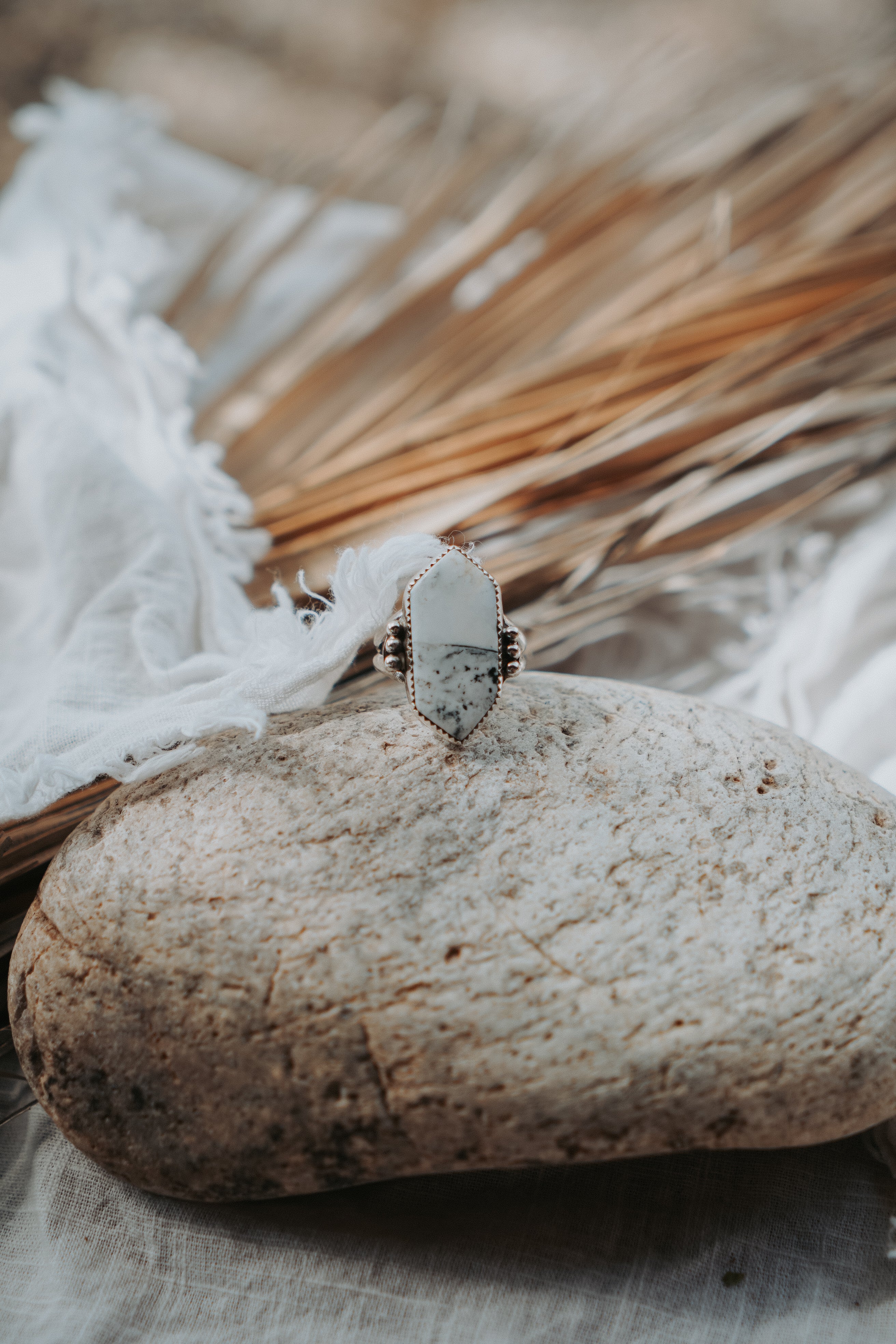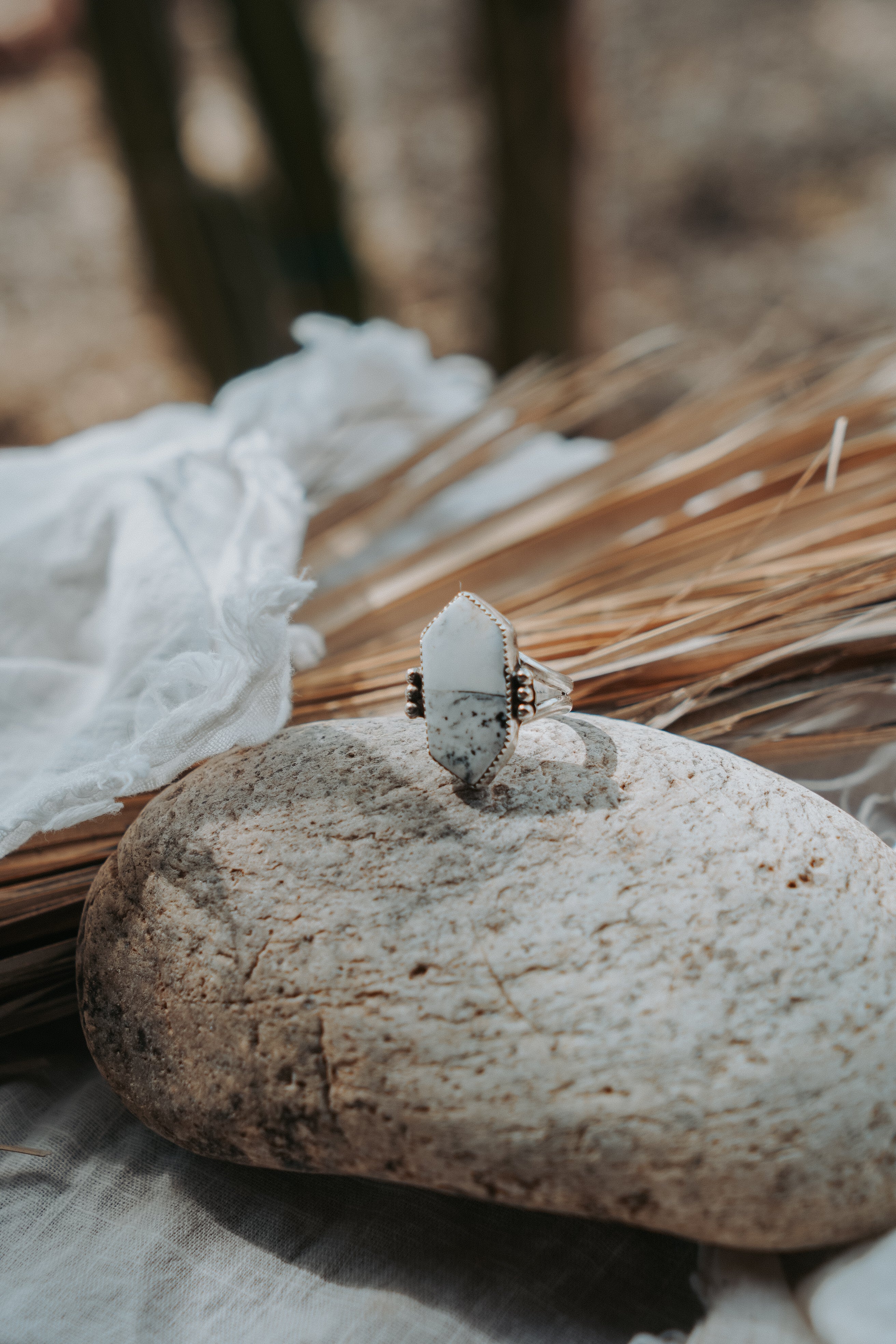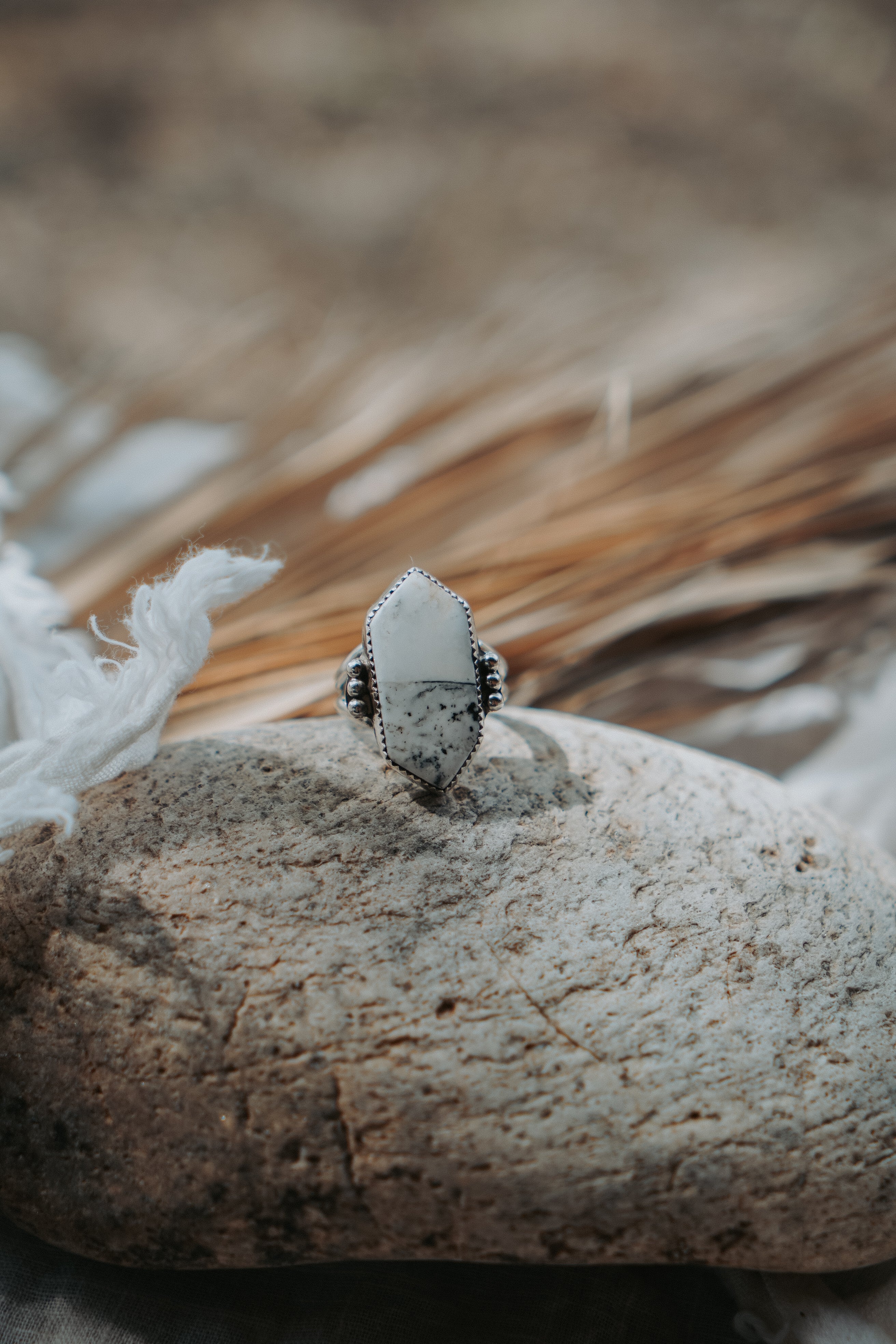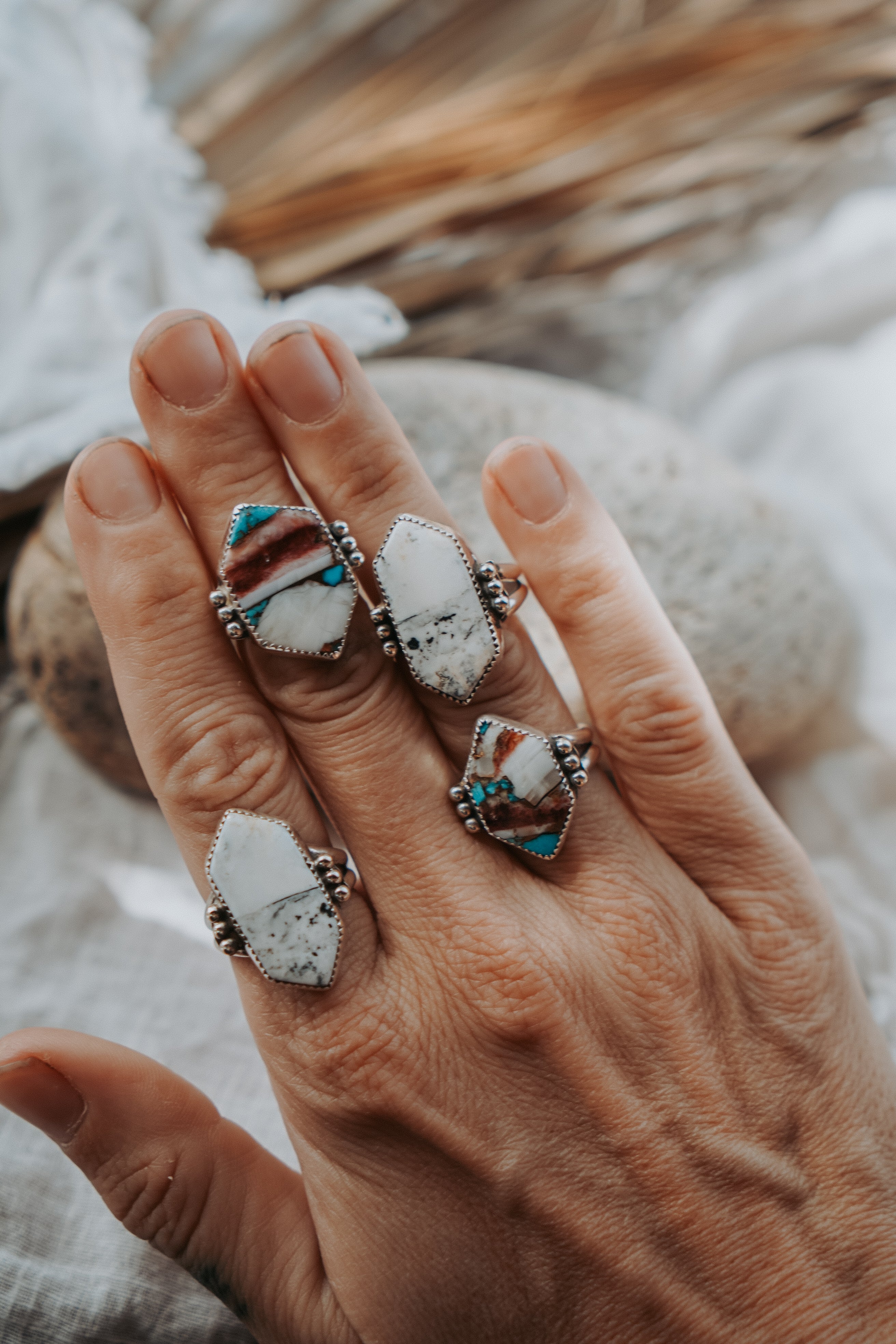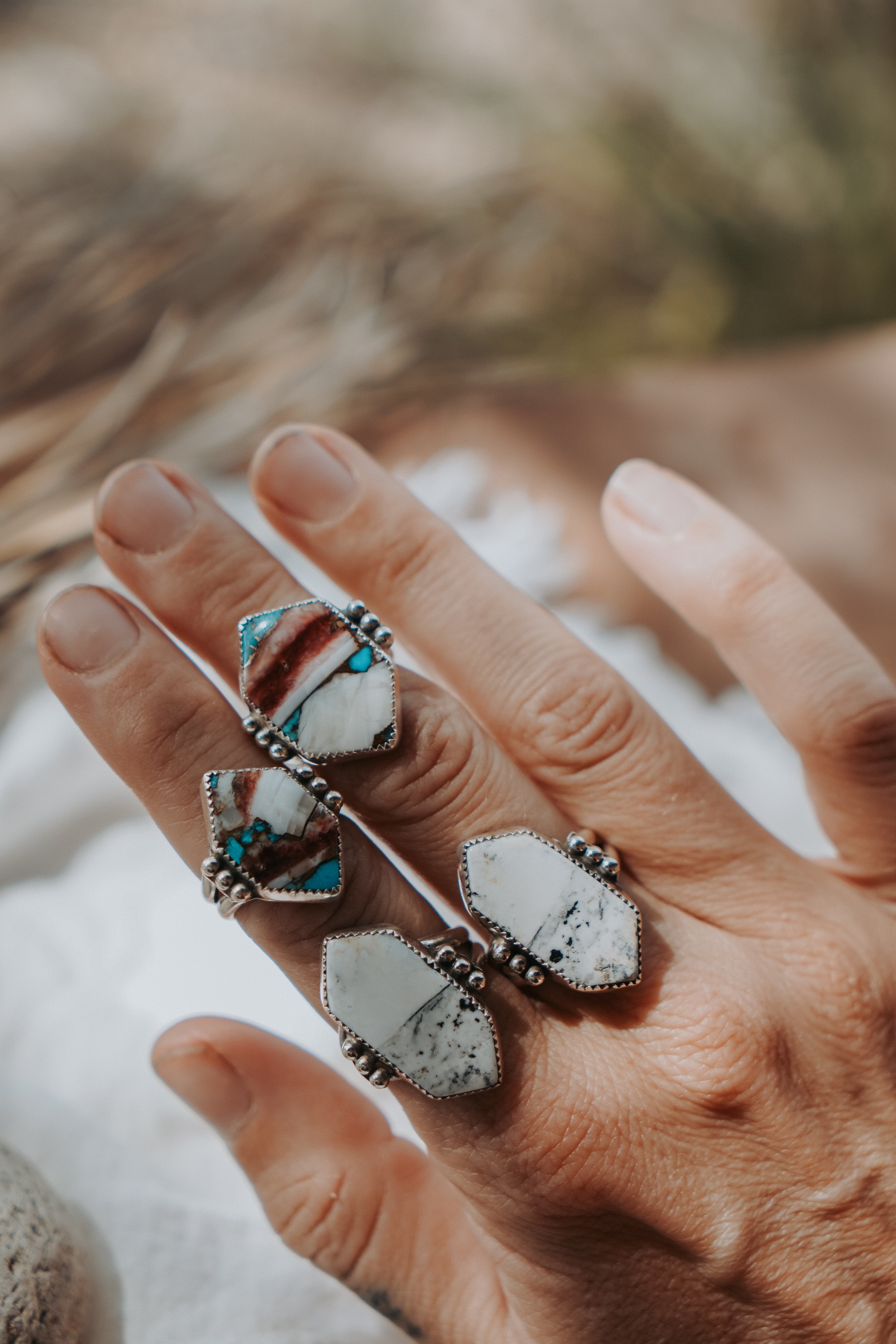 White Buffalo Ring (Size 8.75)
We've wanted to make rings from these amazing kite-shaped stones for a while now. and are so excited with how they turned out. This beauty will make a great everyday wear with just a bit of edge.
.925 Sterling Silver.

Size 8.75
Handcrafted by Chandra & Andy Derrick in Tucson AZ. 
Packaged Mindfully with post-recycled paper products as well as recyclable packaging.  
White Buffalo Ring (Size 8.75)