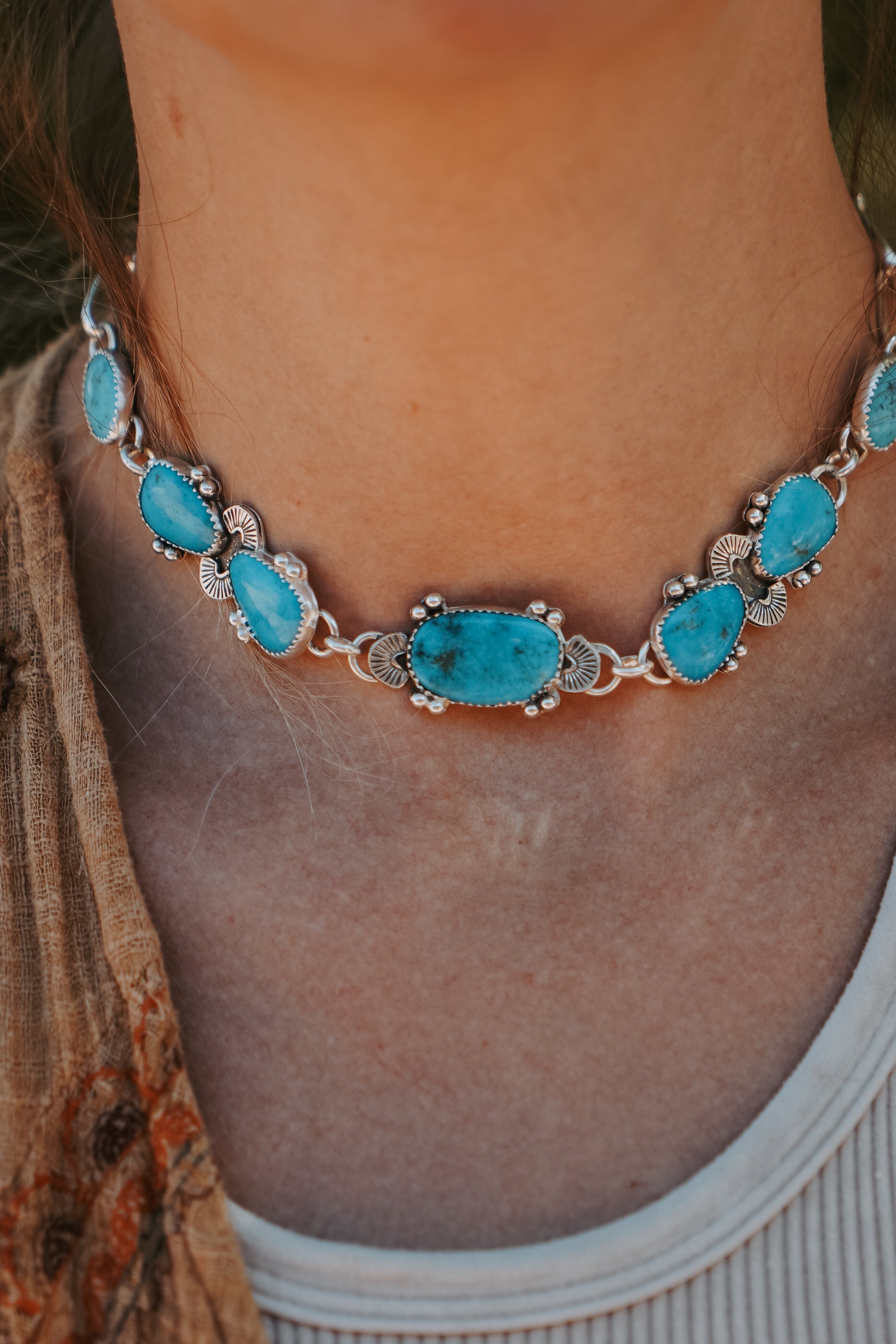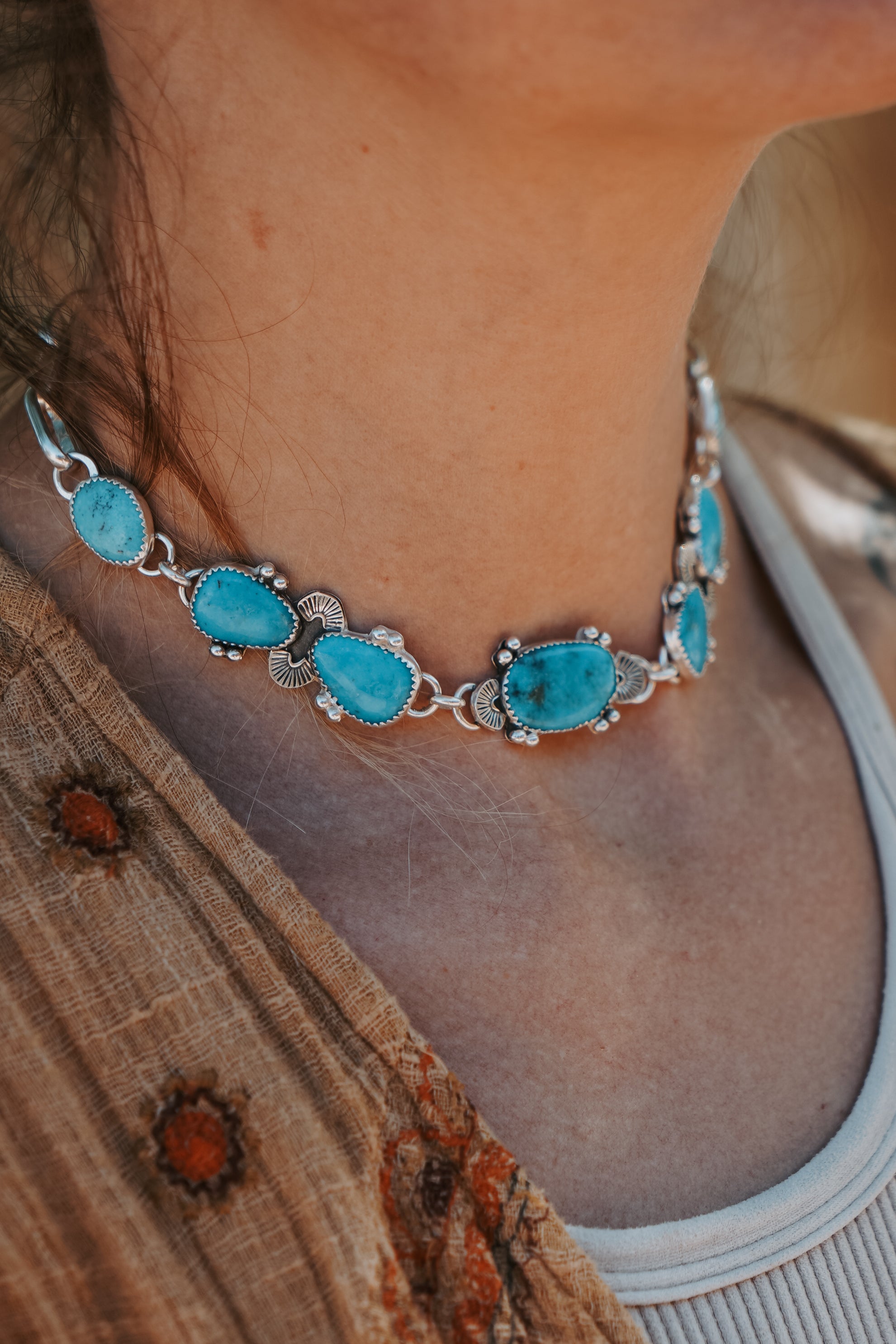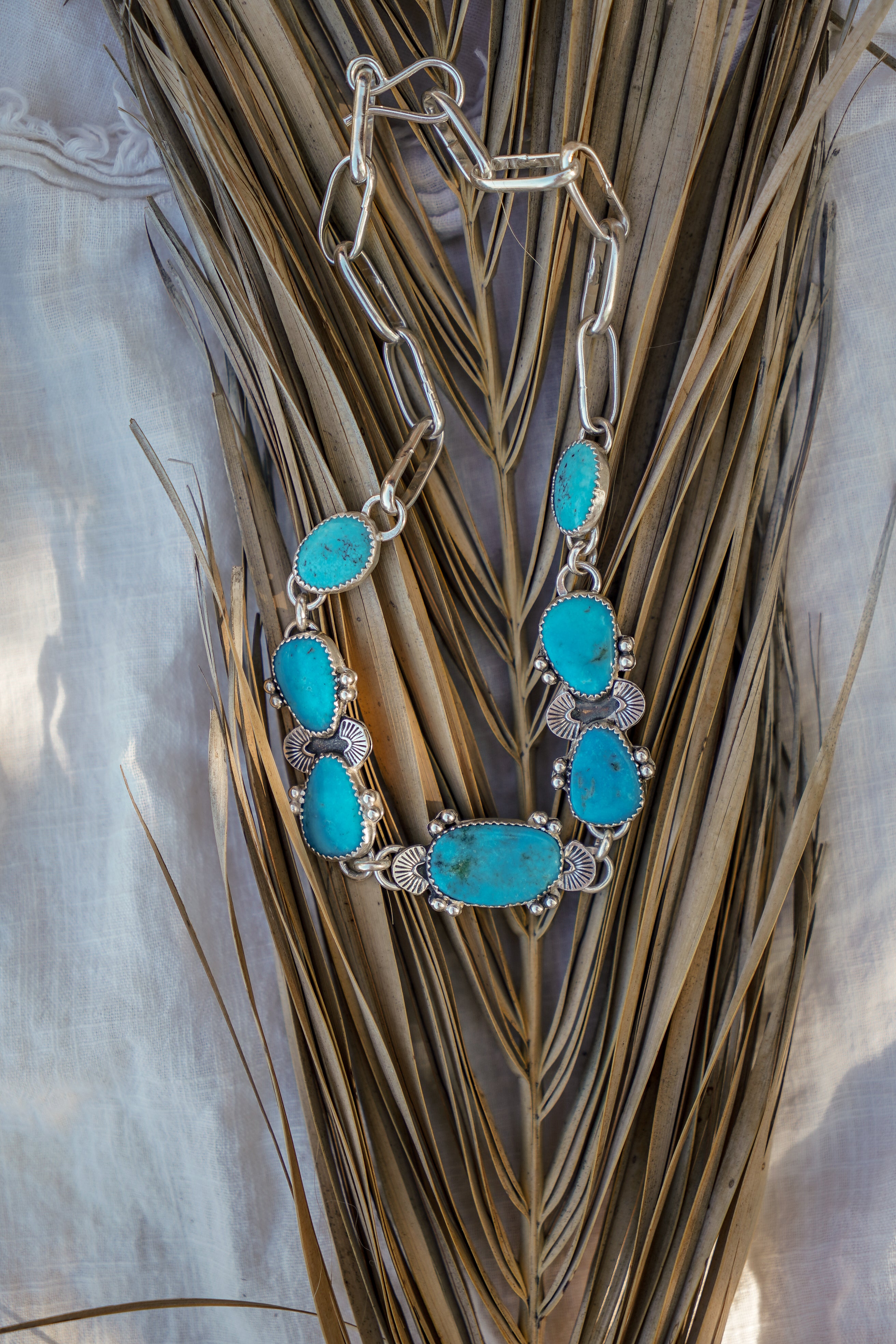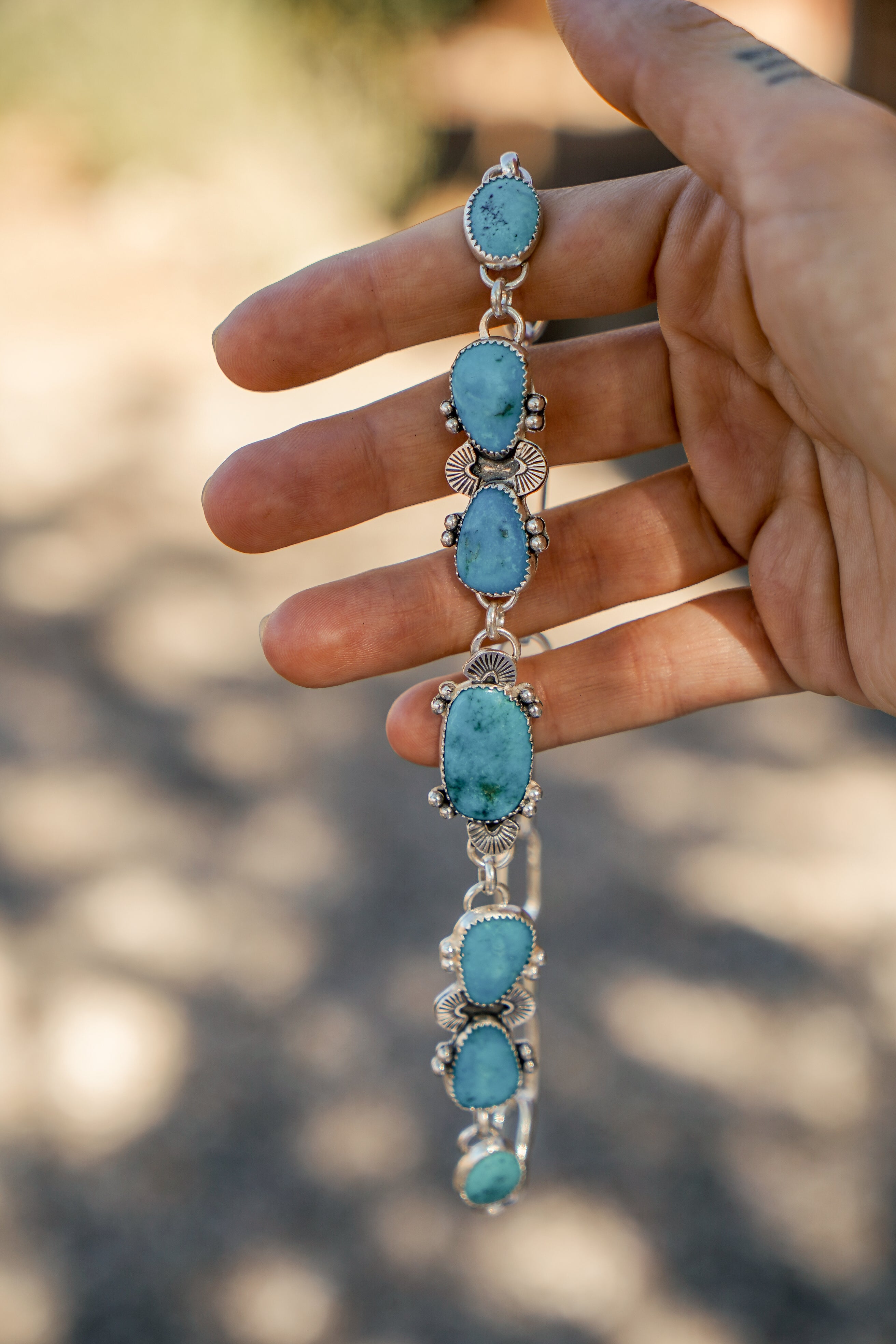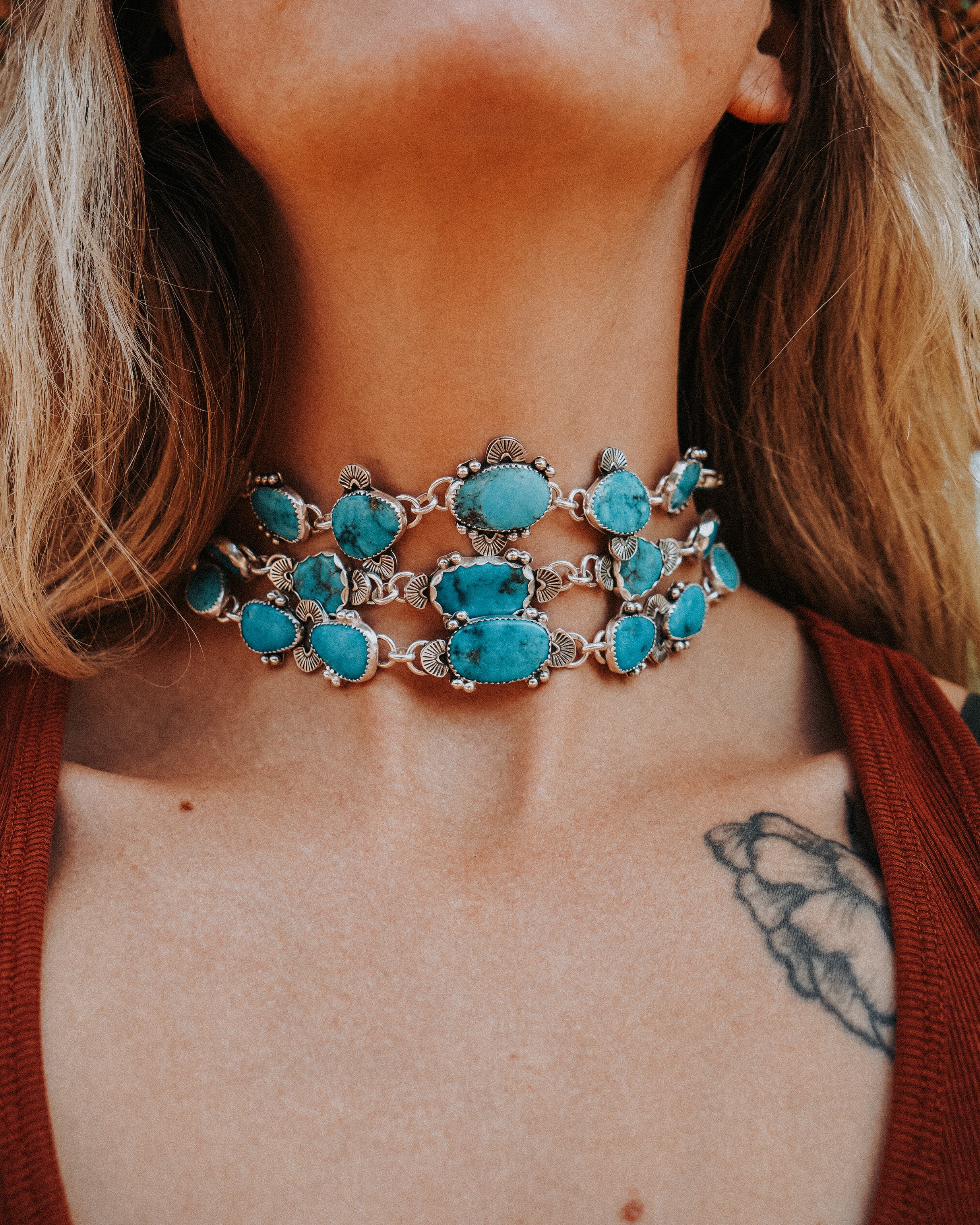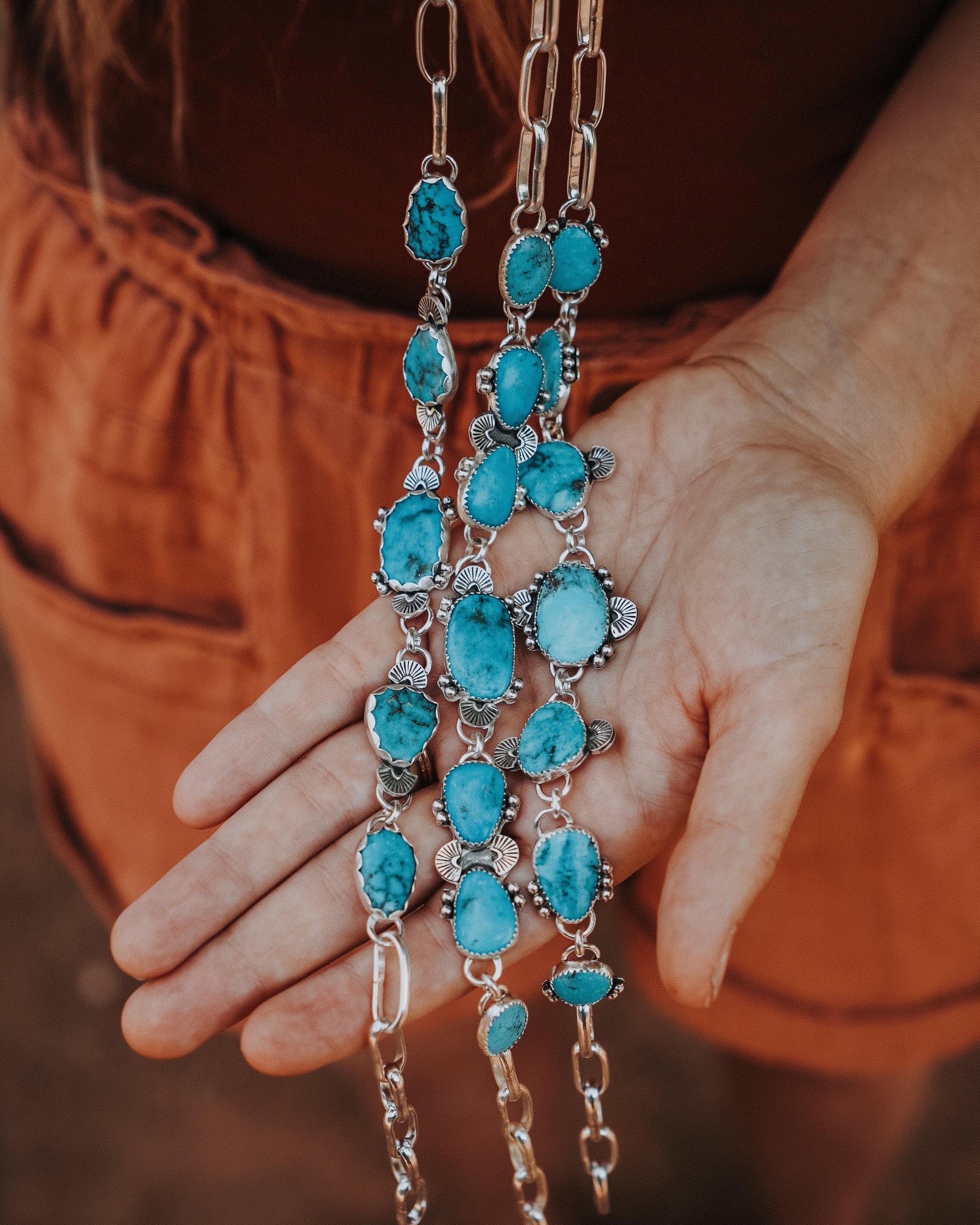 Adjustable Statement Choker in Sonoran Gem Turquoise
The past few months we've been so inspired by these choker designs and this one is really special to us. They have some new elements, a new type of turquoise, and wow they turned out amazing! Everything from the chain to the clasps and each element was made by hand with love.
Chain is 14" long. Chain Extenders can be made for extra $30 per 2".
Handcrafted by Chandra & Andy Derrick in Tucson AZ. 
Packaged Mindfully with post-recycled paper products as well as recyclable packaging.  
Adjustable Statement Choker in Sonoran Gem Turquoise