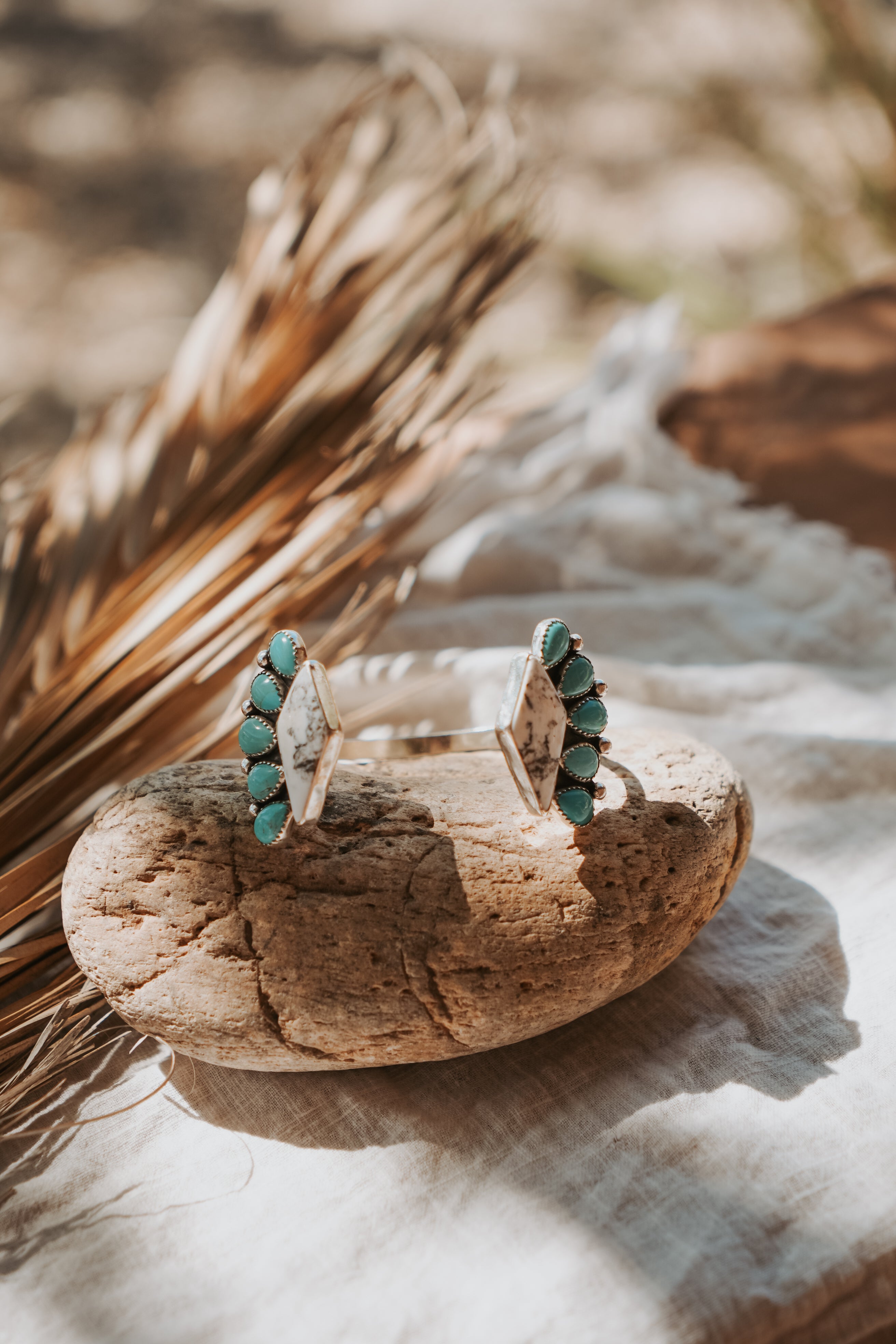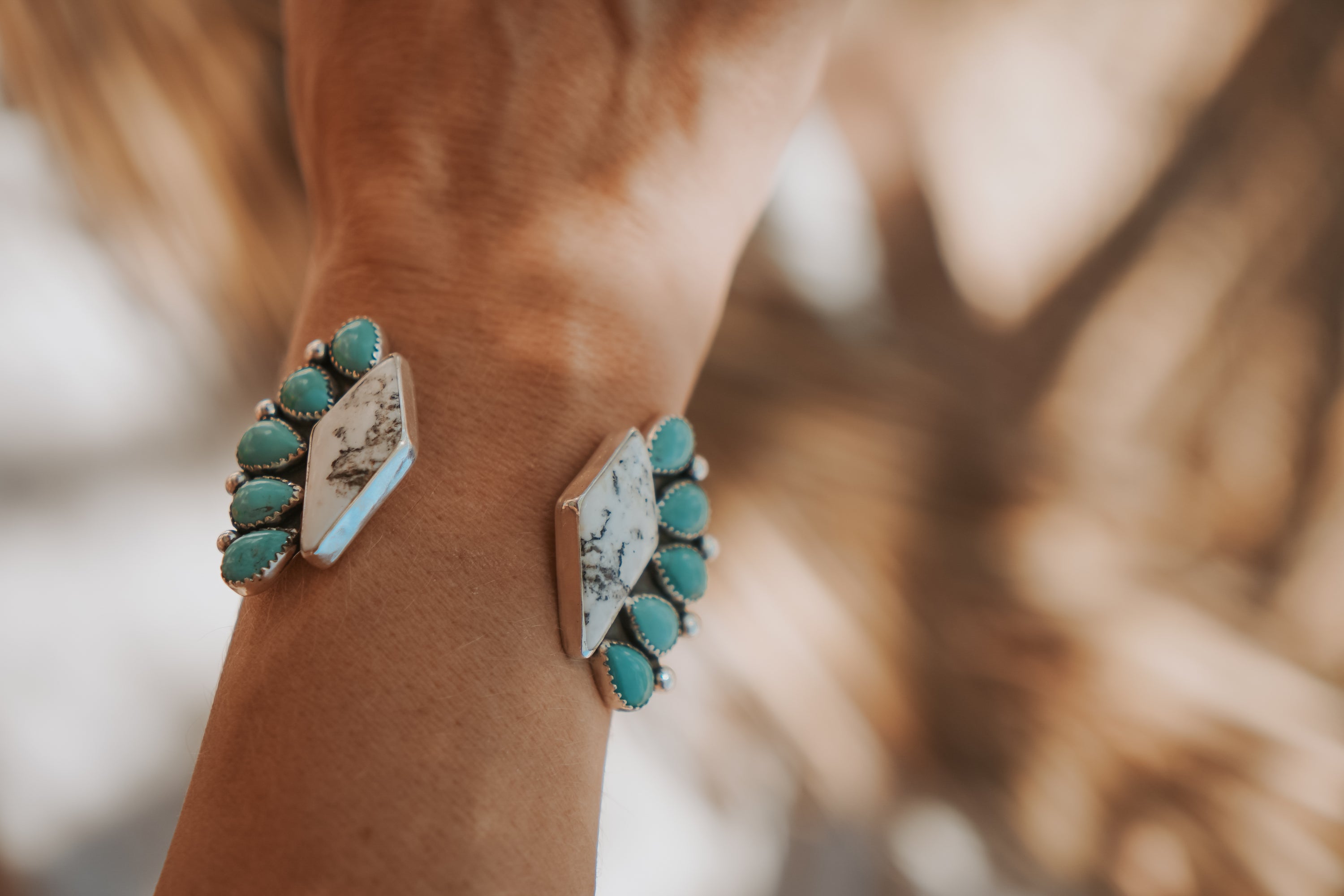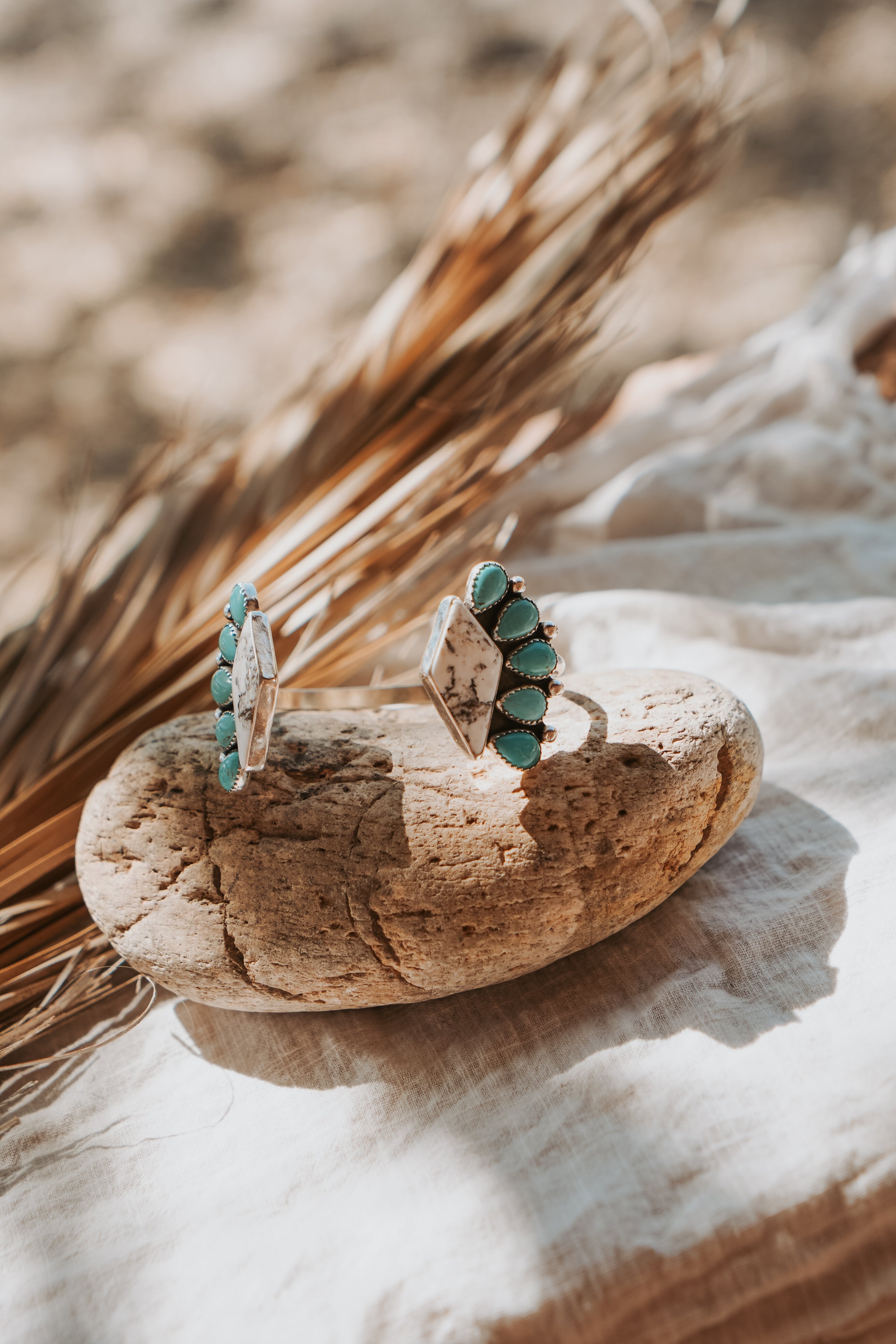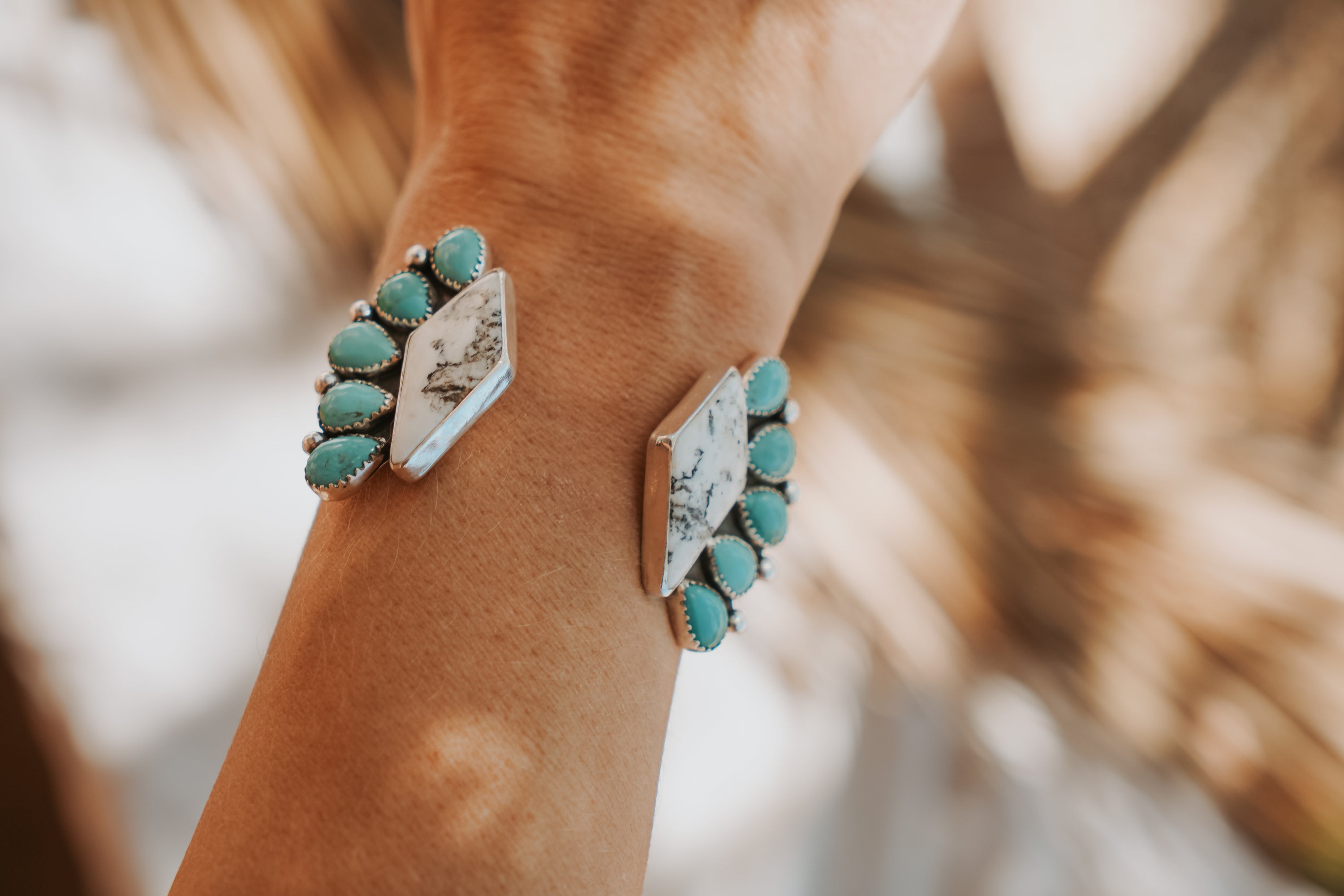 Cluster Wrap Cuff in White Buffalo & Kingman Turquoise
This turquoise + white buffalo cluster design is still our favorite and seems to be a fan favorite from all the requests we get to bring them back. We're excited to have 5 of these one-of-a-kind beauties available in this collection!

Measures 5.5 inches (one-inch opening). This cuff is slightly adjustable but we don't recommend adjusting it often. Once you find your fit, adjustments should be kept to a minimum. 
.925 Sterling Silver.

Handcrafted by Chandra & Andy Derrick in Tucson AZ. 
Packaged Mindfully with post-recycled paper products as well as recyclable packaging.  
Cluster Wrap Cuff in White Buffalo & Kingman Turquoise