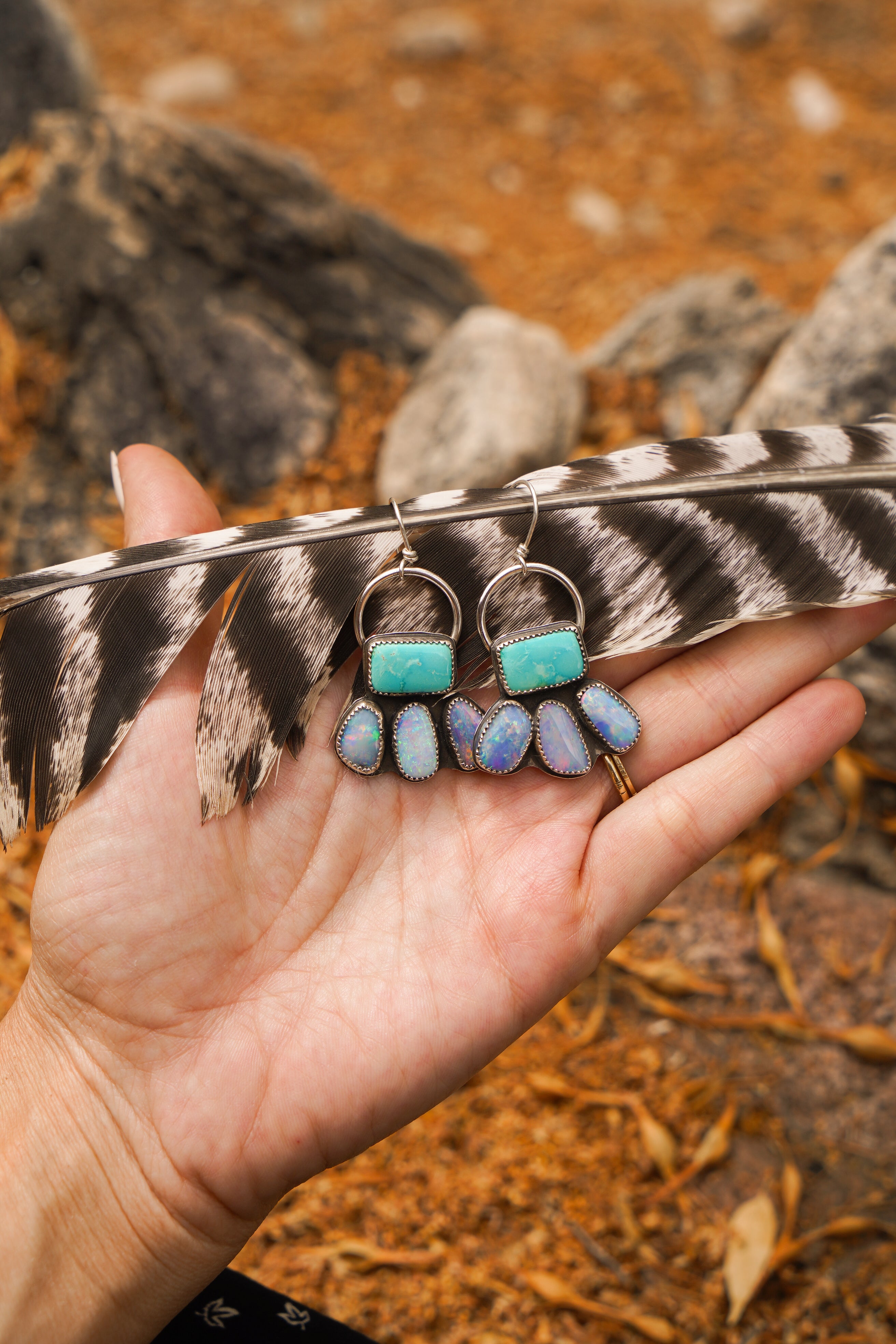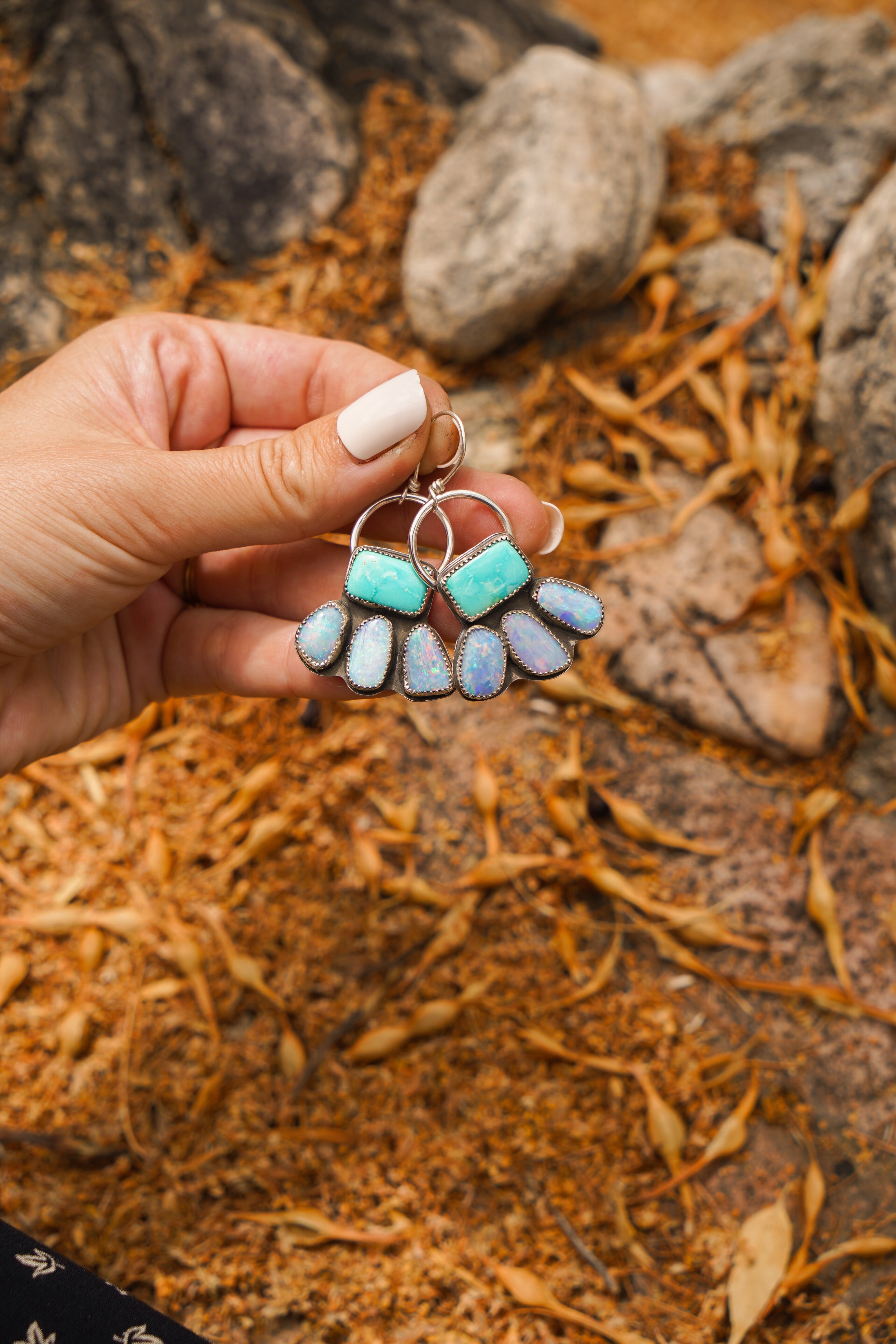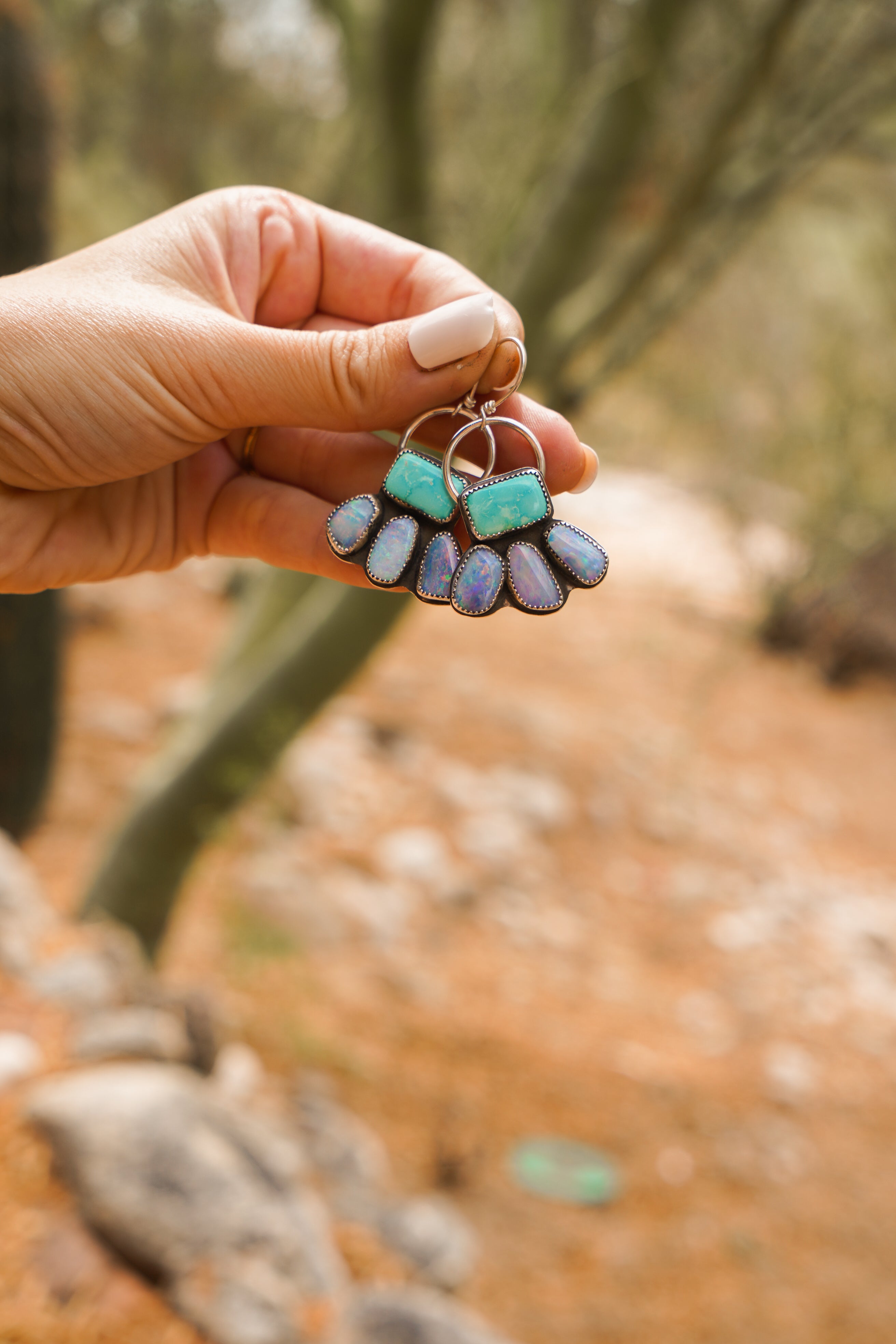 Carico Lake with Coober Pedy Opal Earrings
These beauties are some of my very favorites in the collection. I've been drooling over these colors and shapes and they're definitely the epitome of this collection's vibe. Can't wait to see who they go home to.

Made with Carico Lake and Coober Pedy Opal and .925 Sterling Silver.
Handcrafted by Chandra Rae in Tucson AZ. 
Packaged Mindfully with post-recycled paper products as well as recyclable packaging. 
Carico Lake with Coober Pedy Opal Earrings