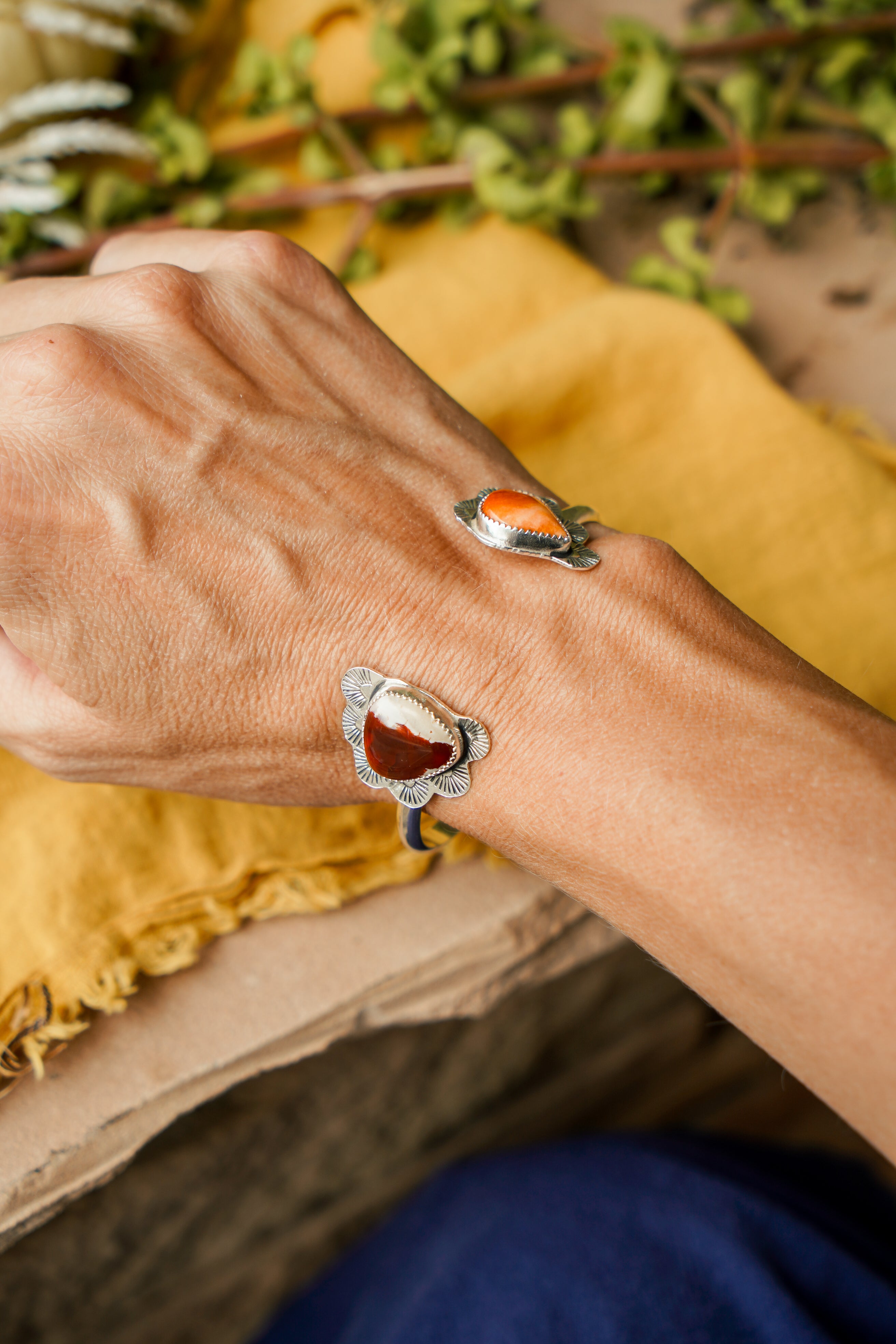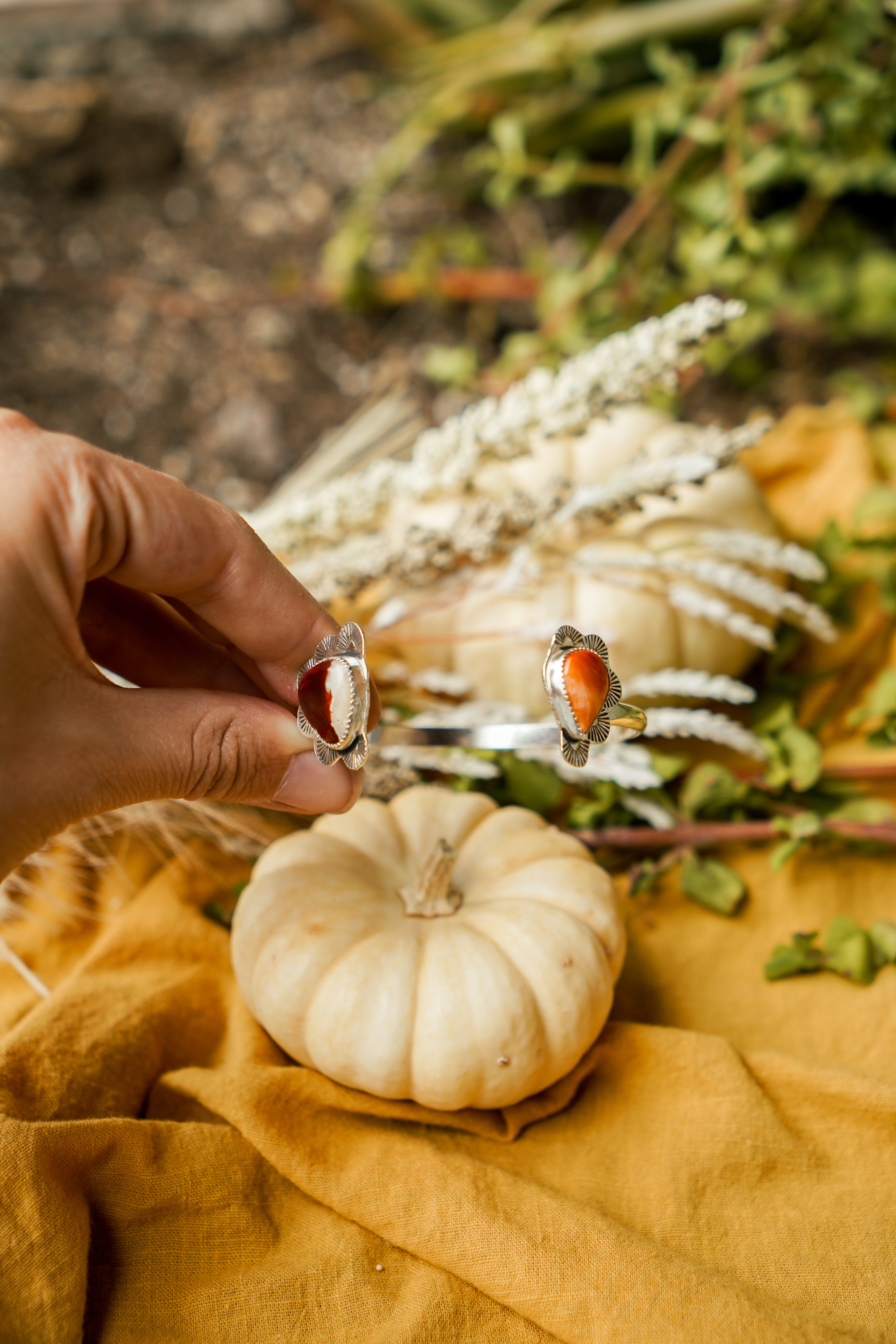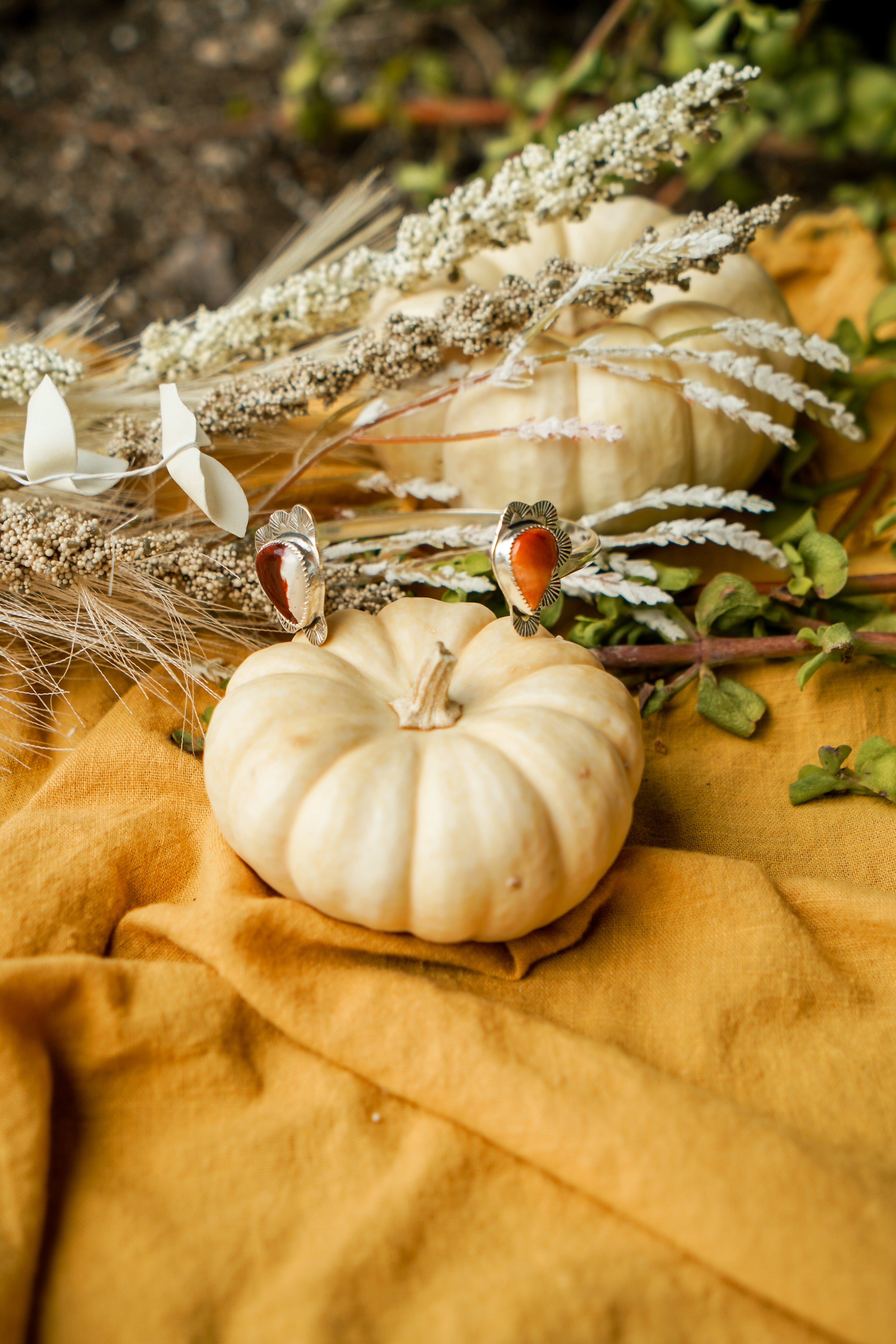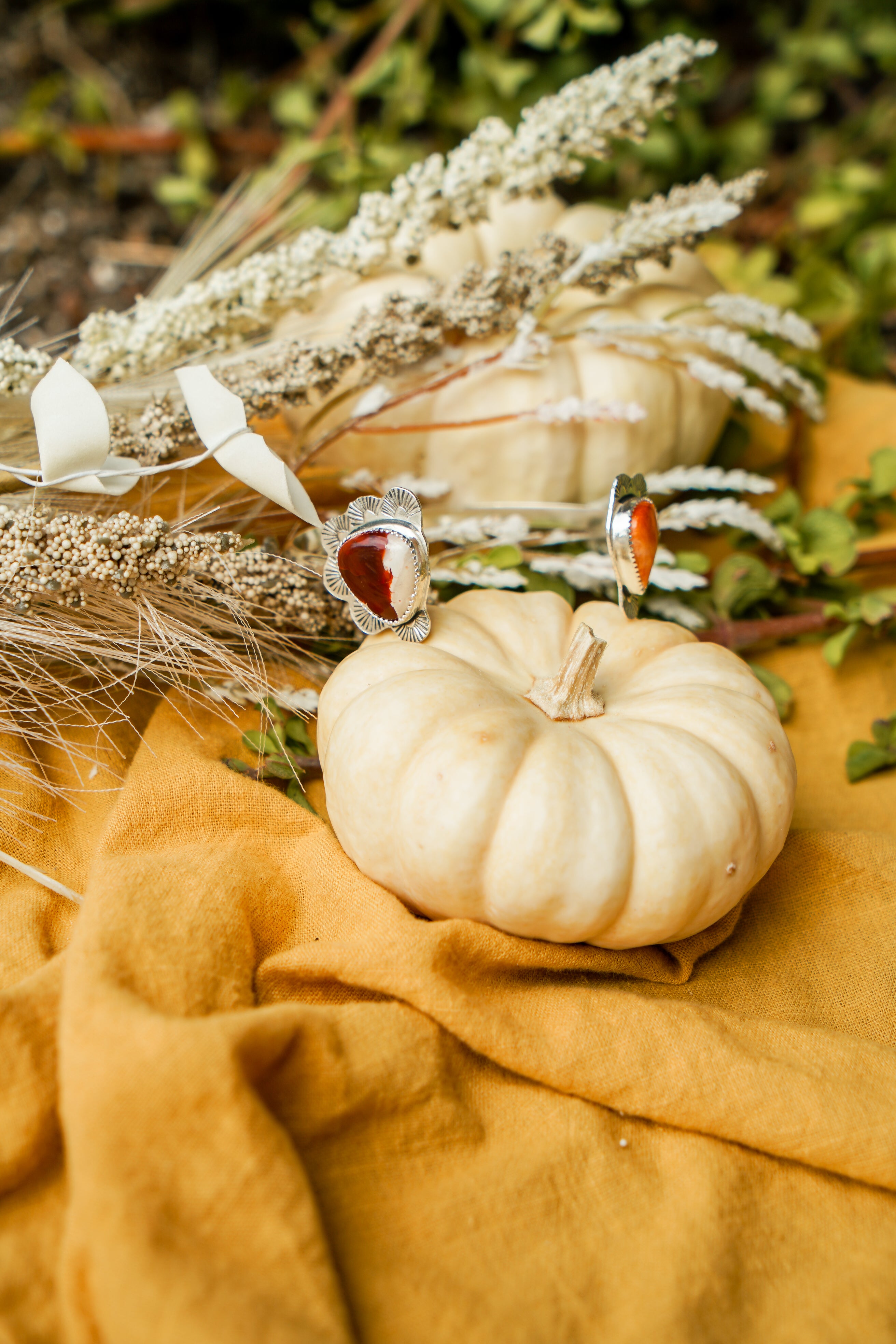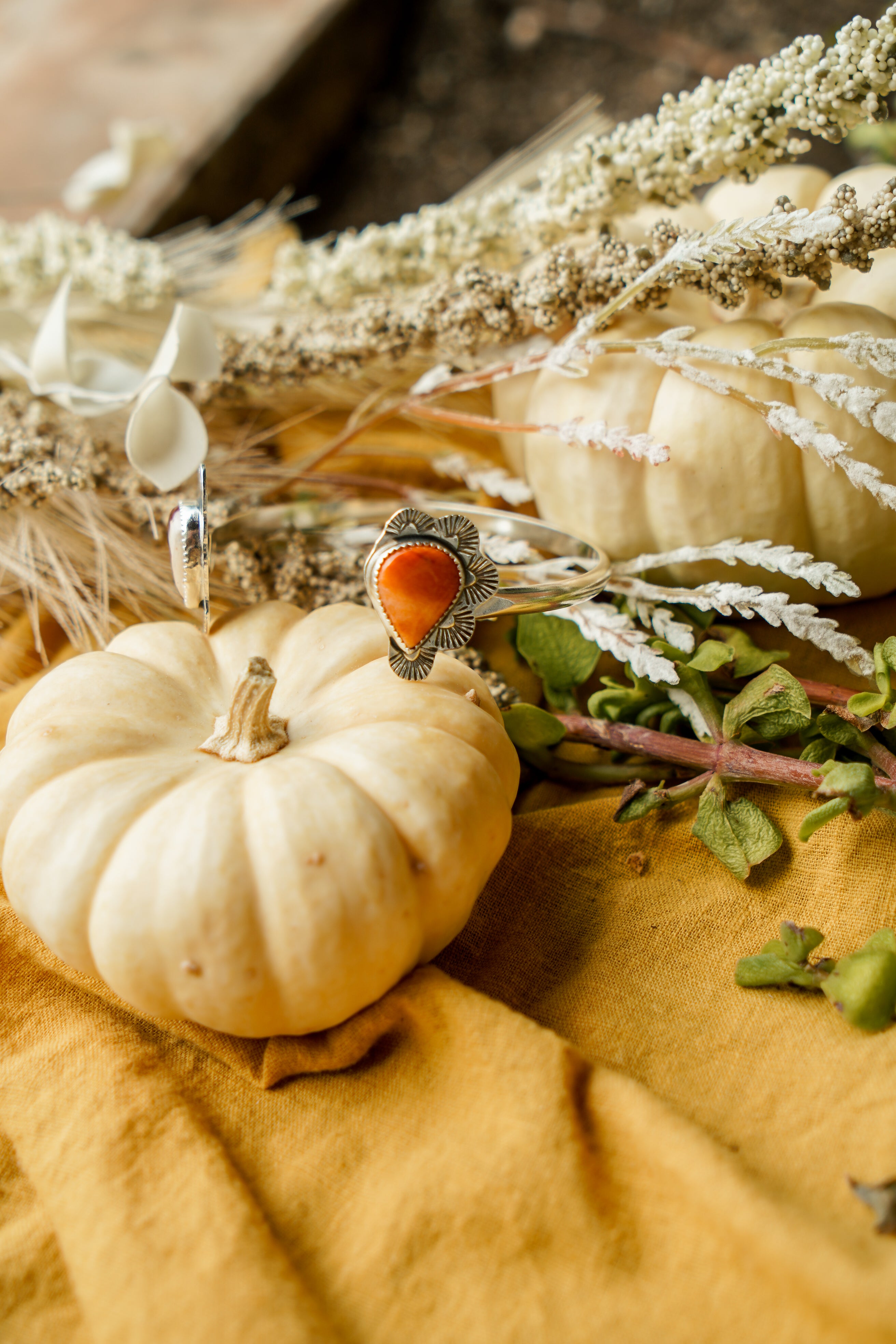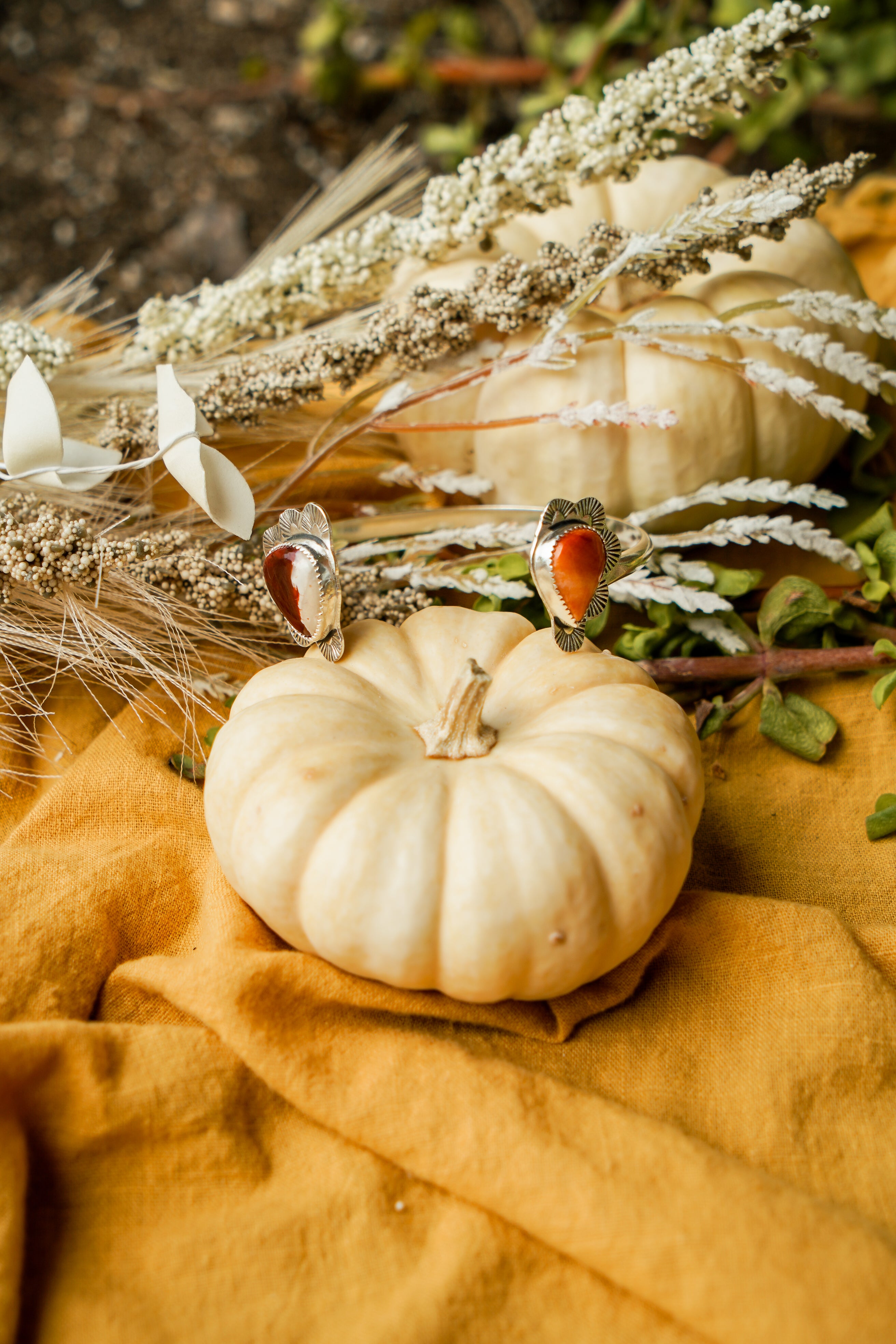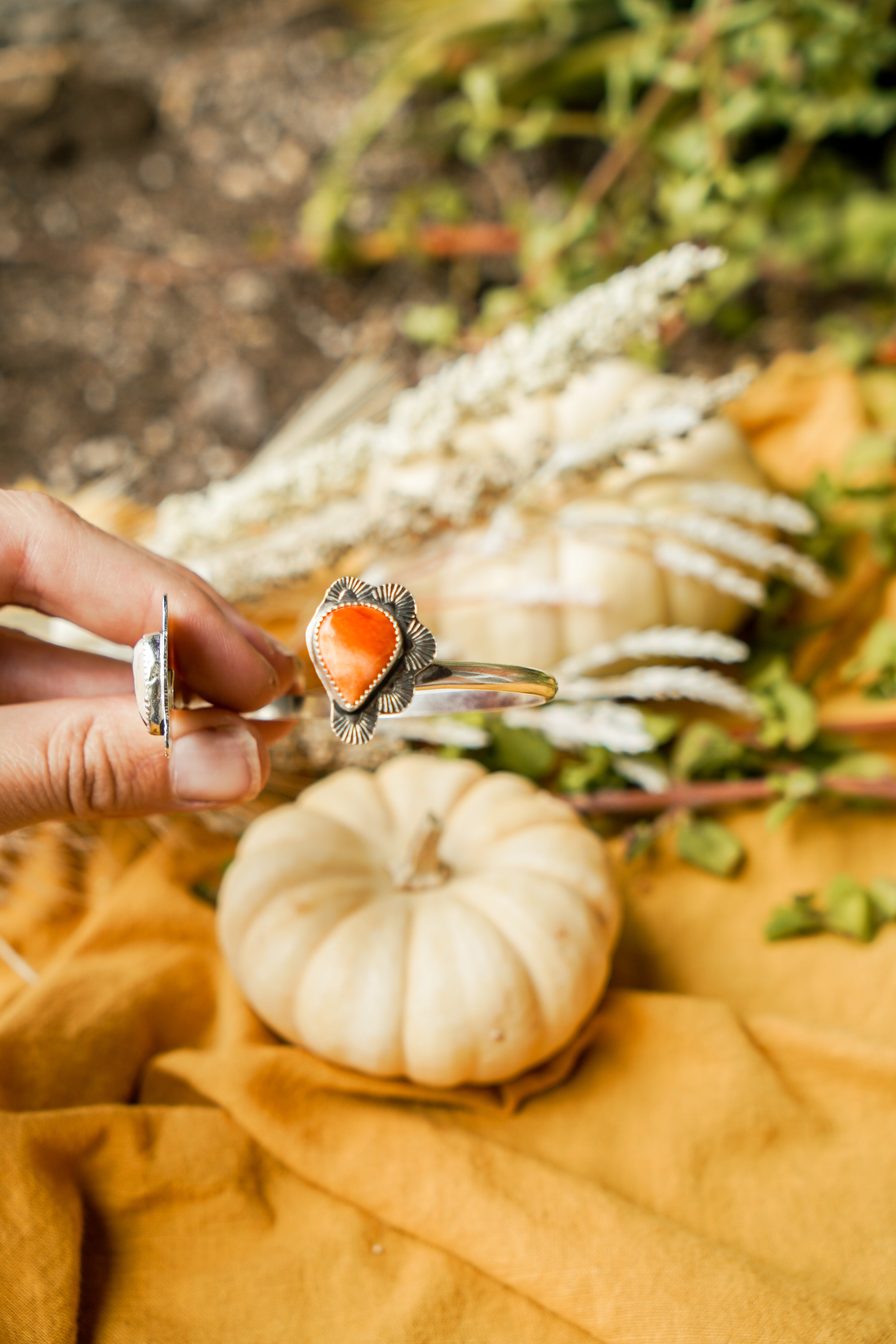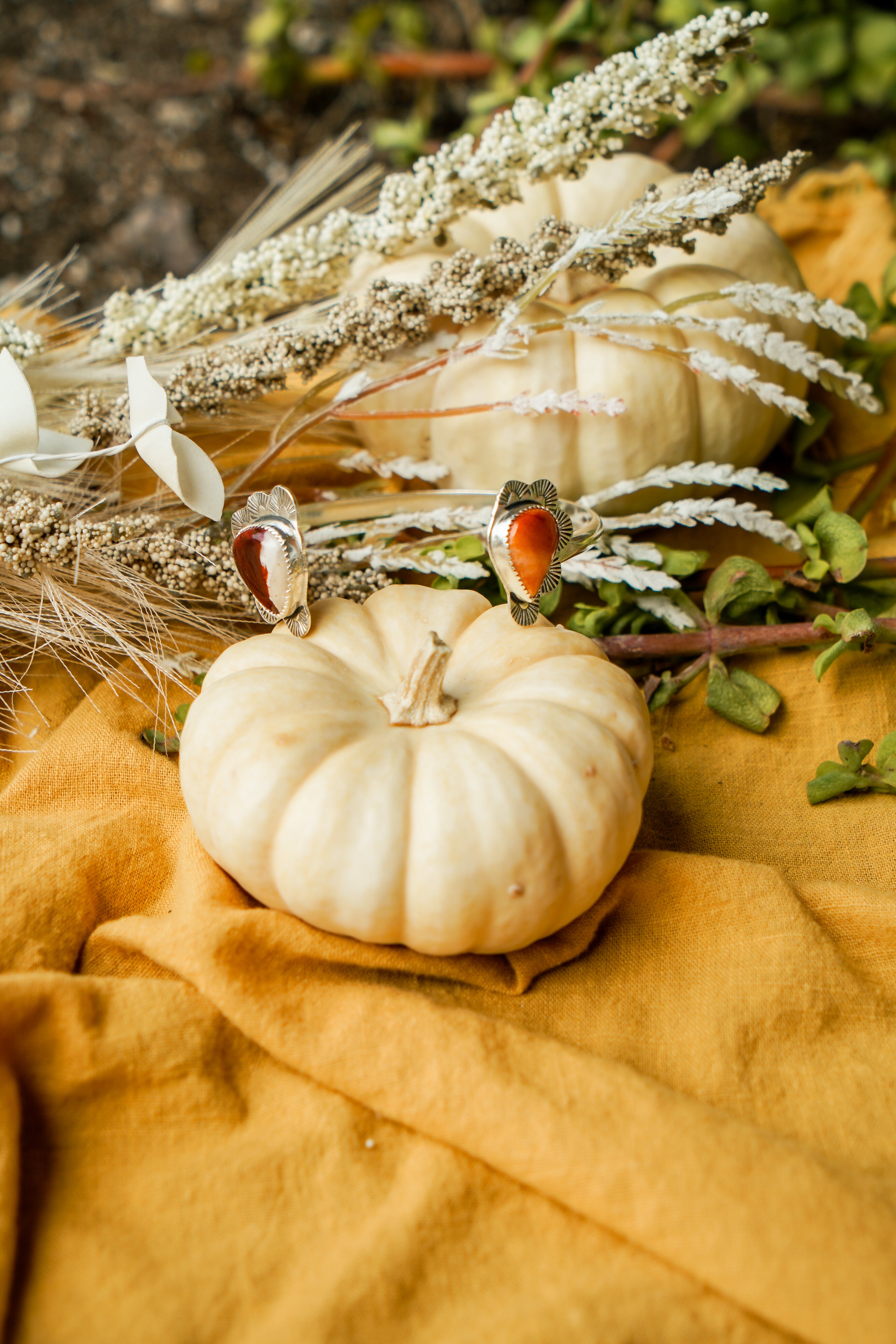 Canyon Wrap Cuff in Mexican Fire Opal & Spiny Oyster
Two of my favorite stones together in one cuff. I'm so excited about this one! I always have so much fun pairing stones for the Canyon Wrap cuffs!

.925 Sterling Silver and thick Sterling Silver band. Cuff measures at 5.5" with a 1" gap. The cuff is slightly adjustable. I don't recommend adjusting it often. Once you find your fit, adjustments should be kept to a minimum. 
Sterling Silver.
Handcrafted by Chandra Rae in Tucson AZ. 
Packaged Mindfully with post-recycled paper products as well as recyclable packaging.  
Canyon Wrap Cuff in Mexican Fire Opal & Spiny Oyster