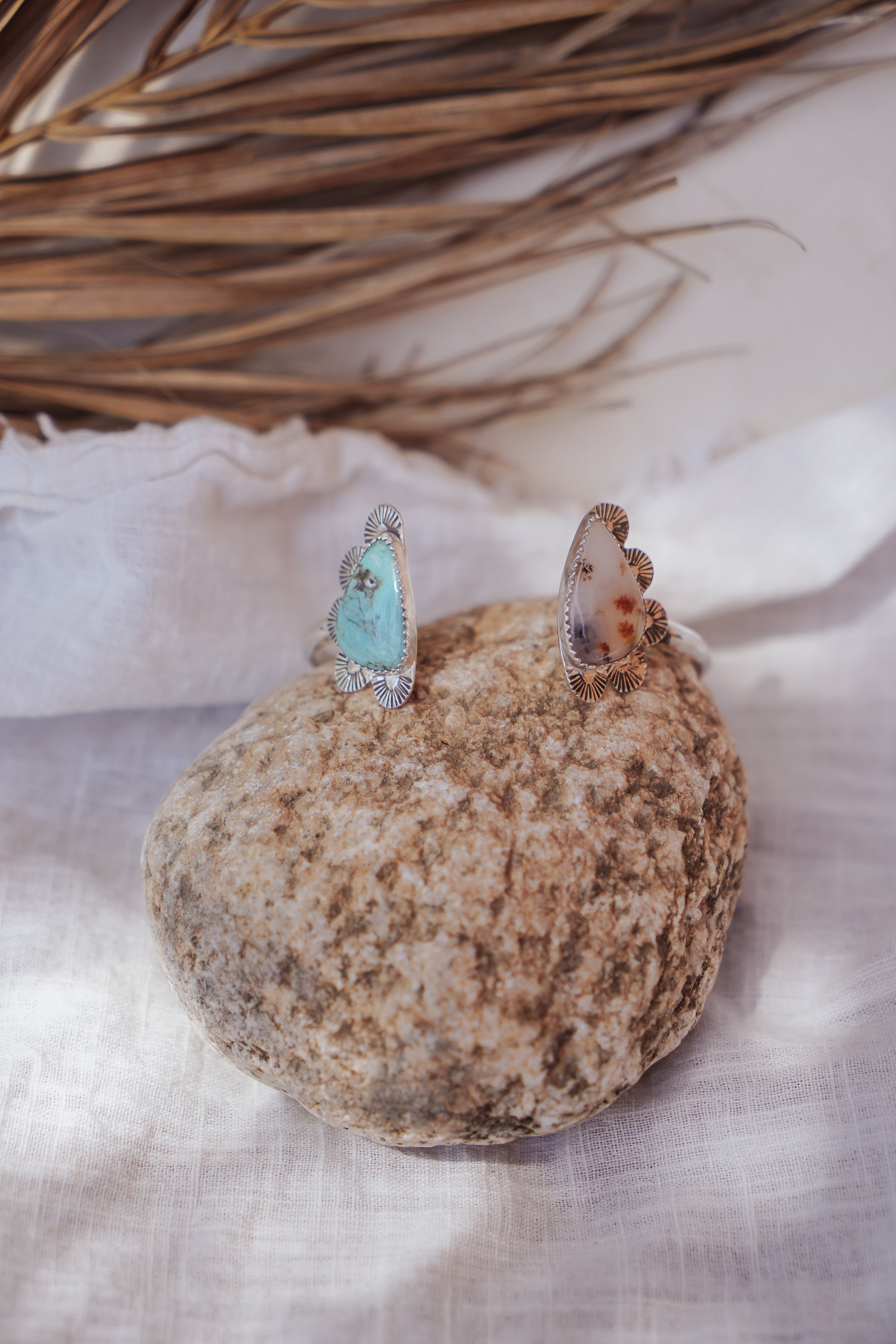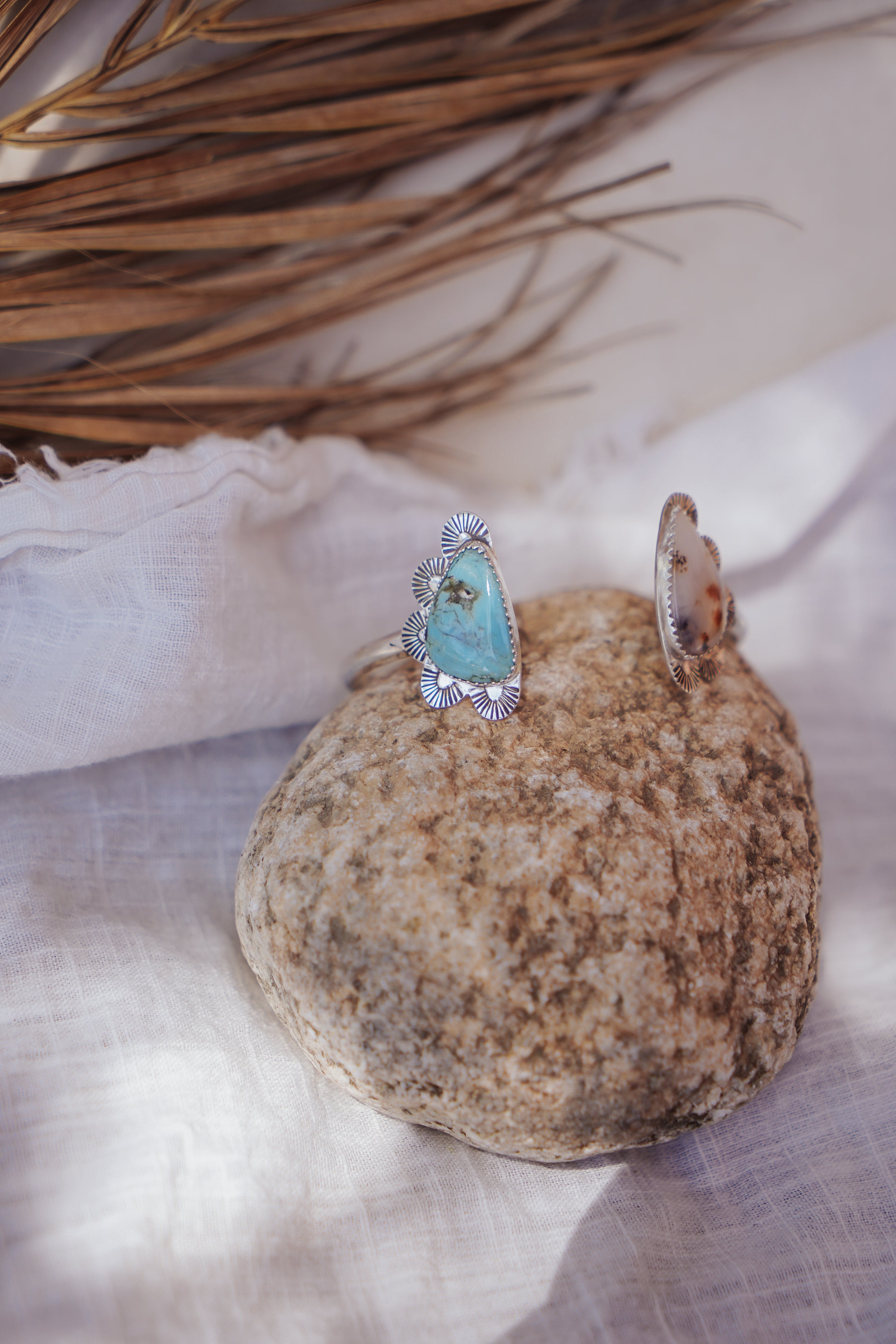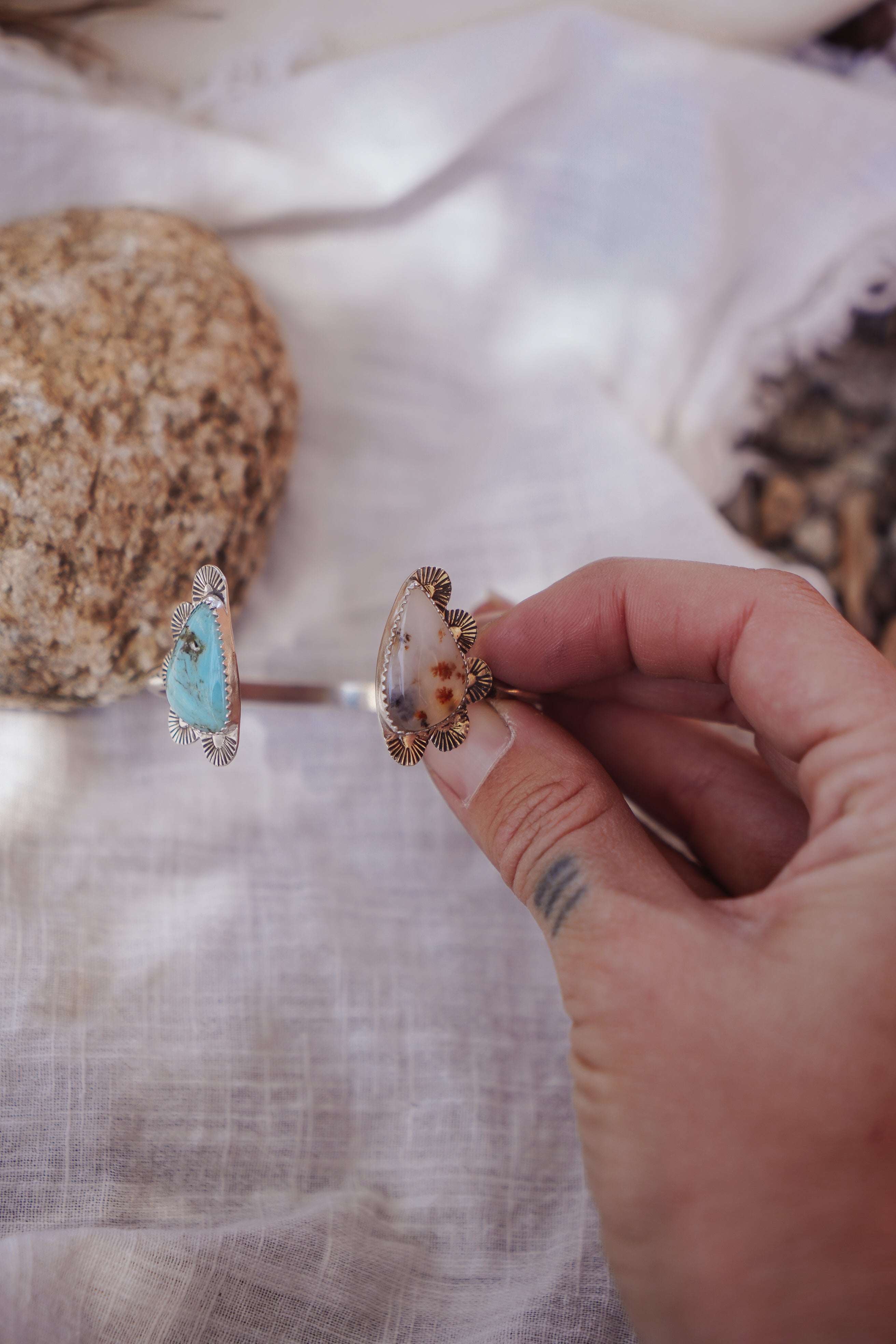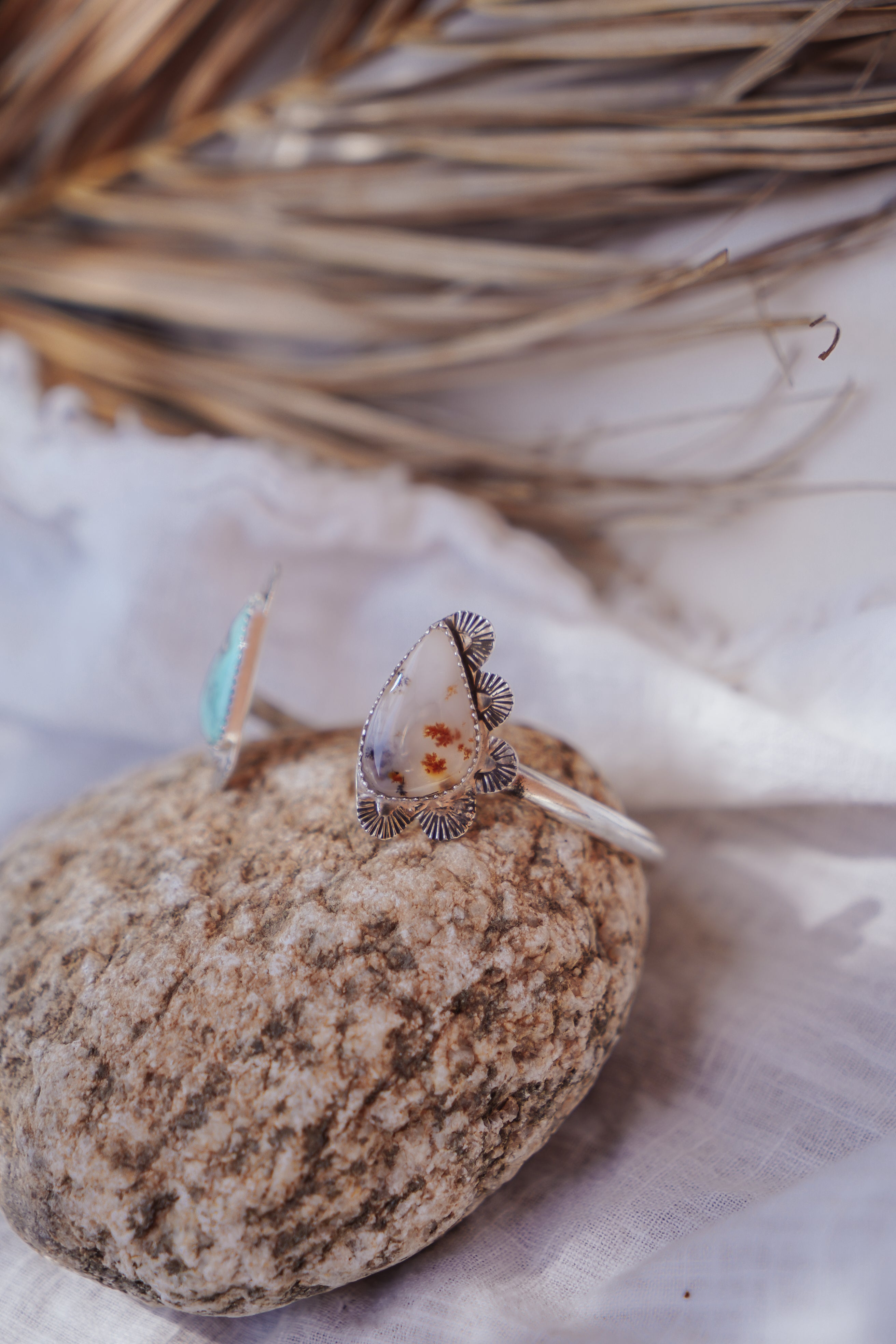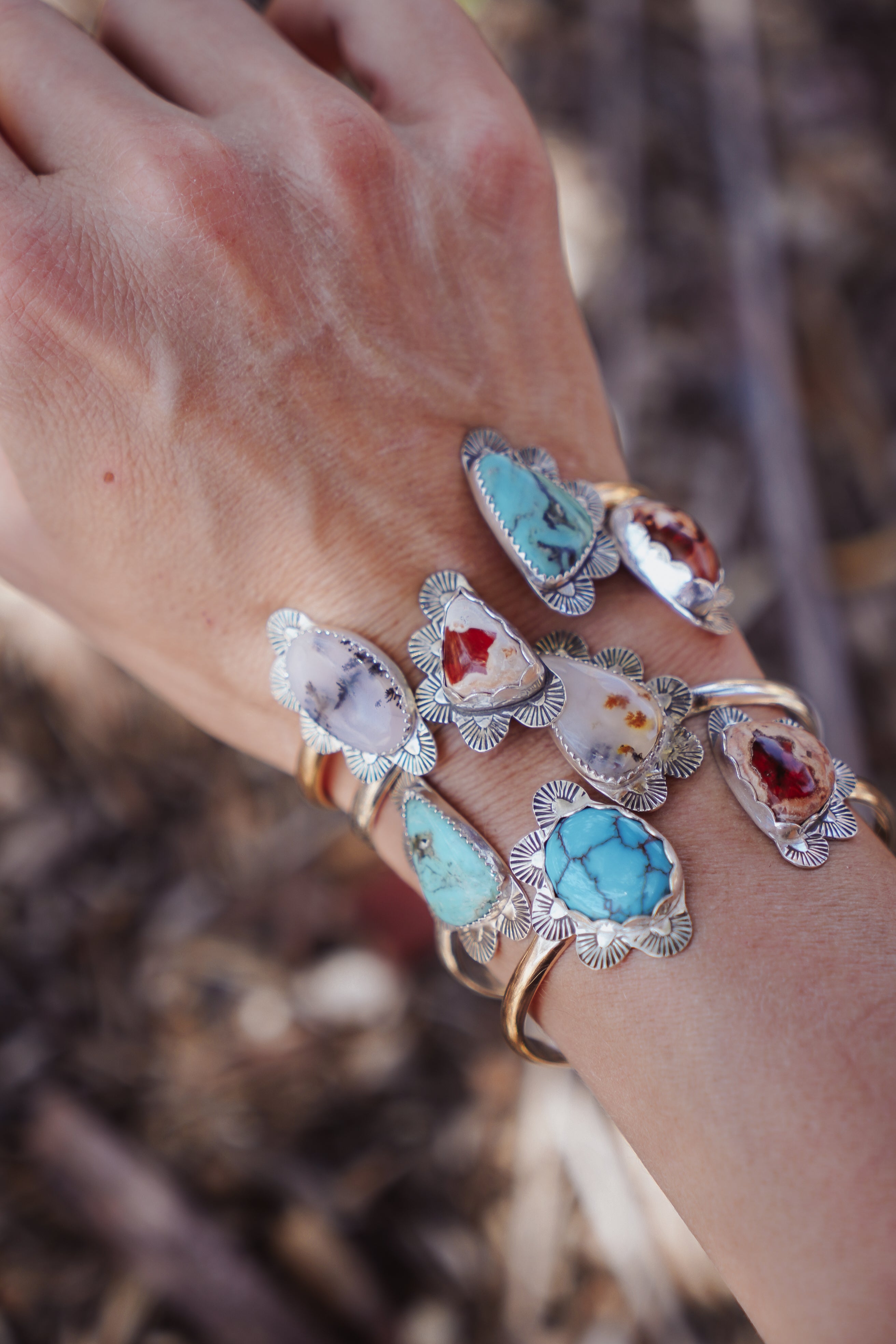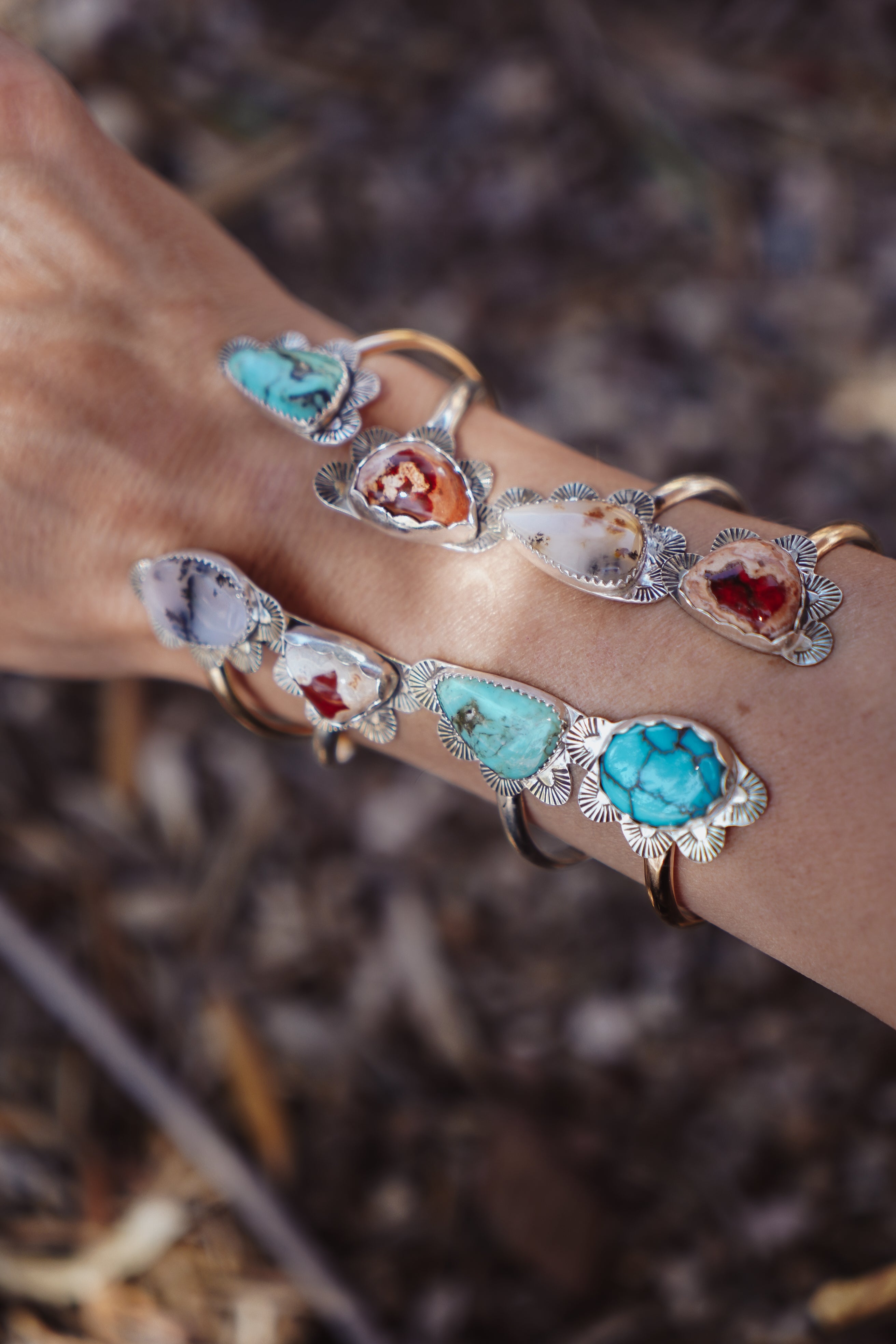 Canyon Wrap Cuff in Dendritic Opal & No. 8 Turquoise
The Canyon Wrap Cuffs are back and I'm still in love! These are so fun to load up with some stacking cuffs or wear on their own. 

.925 Sterling Silver and thick silver band. Cuff measures at 5.5" with a 1" gap. The cuff is slightly adjustable I don't recommend adjusting it often. Once you find your fit, adjustments should be kept to a minimum. 
Handcrafted by Chandra & Andy Derrick in Tucson AZ. 
Packaged Mindfully with post-recycled paper products as well as recyclable packaging.  
Canyon Wrap Cuff in Dendritic Opal & No. 8 Turquoise