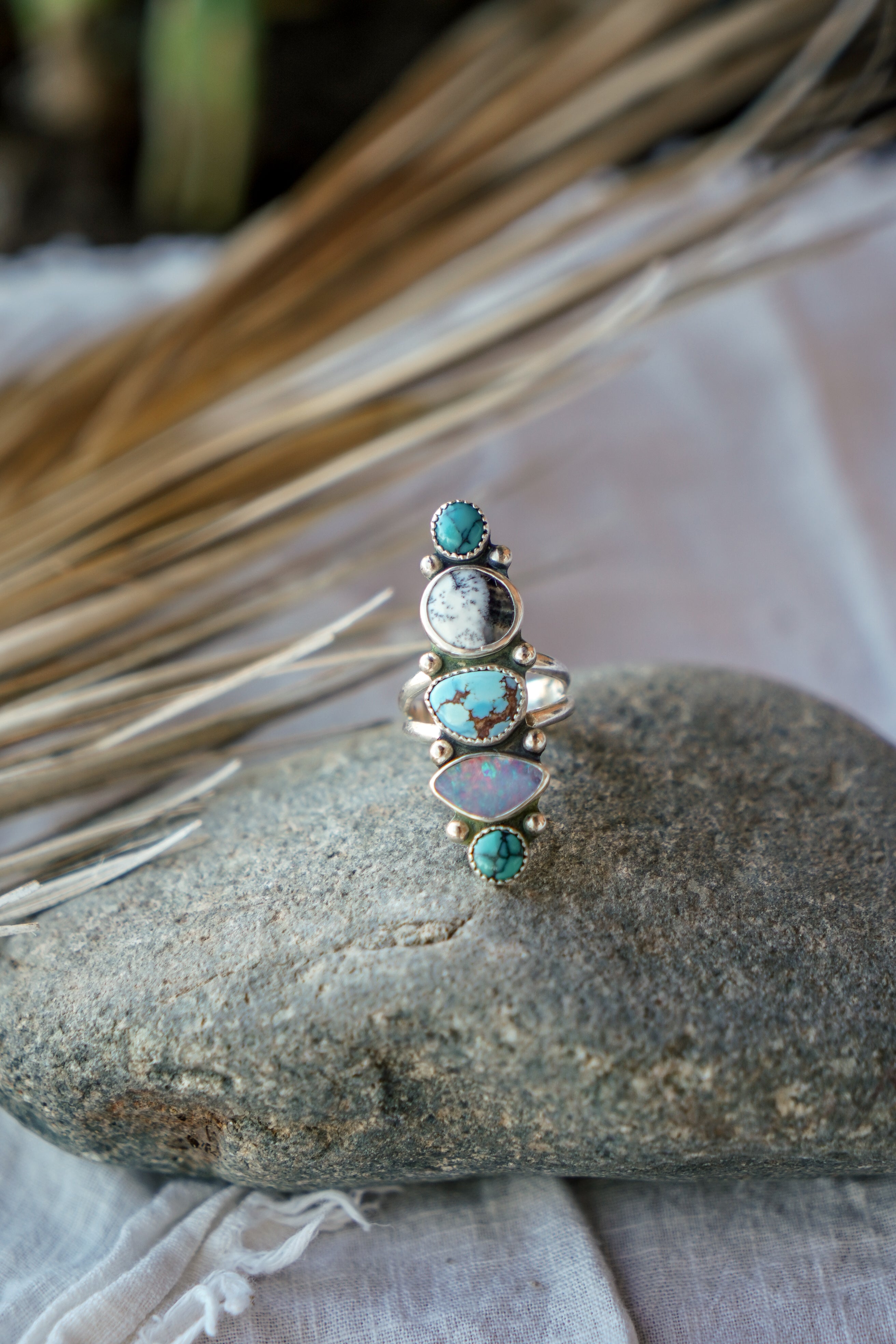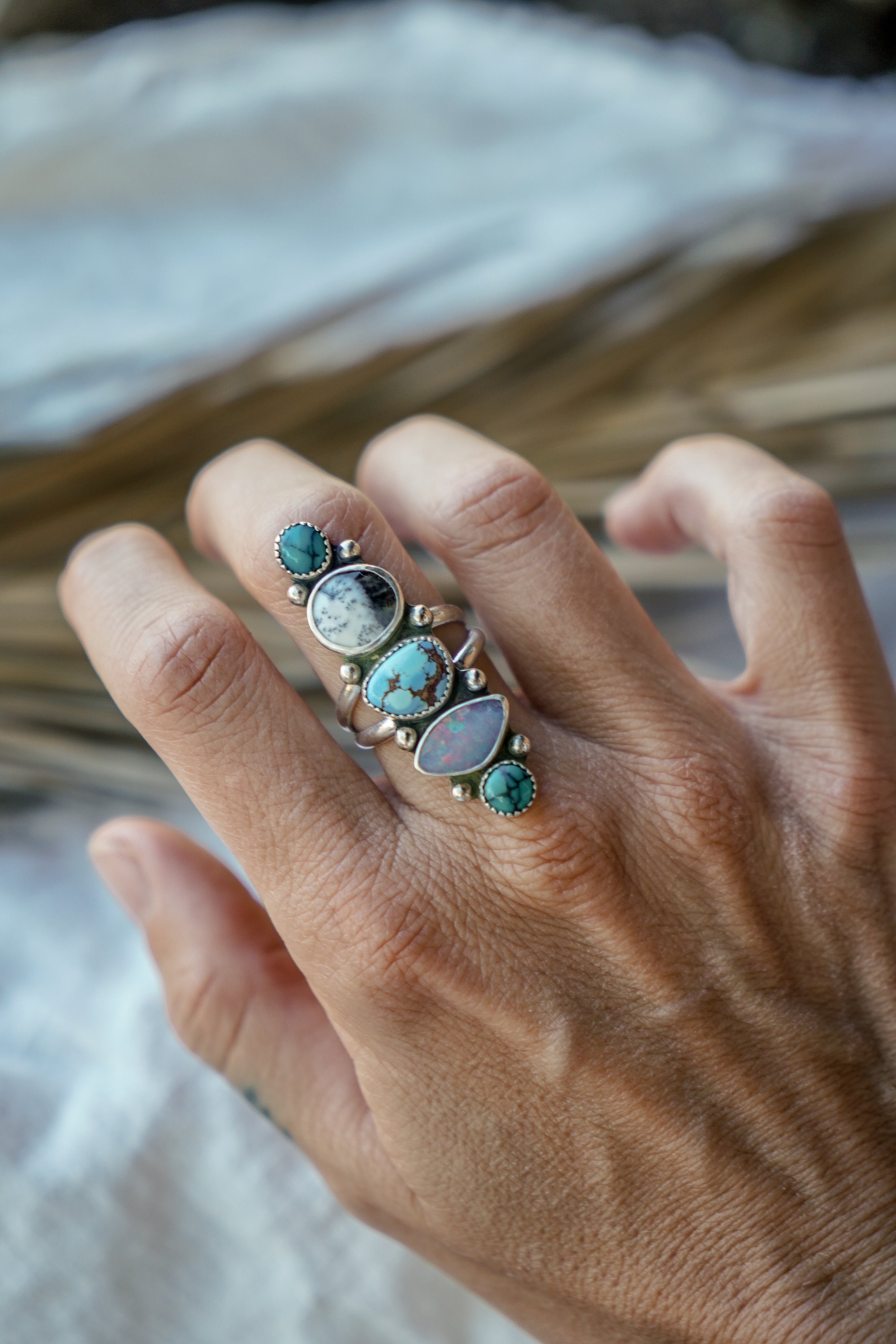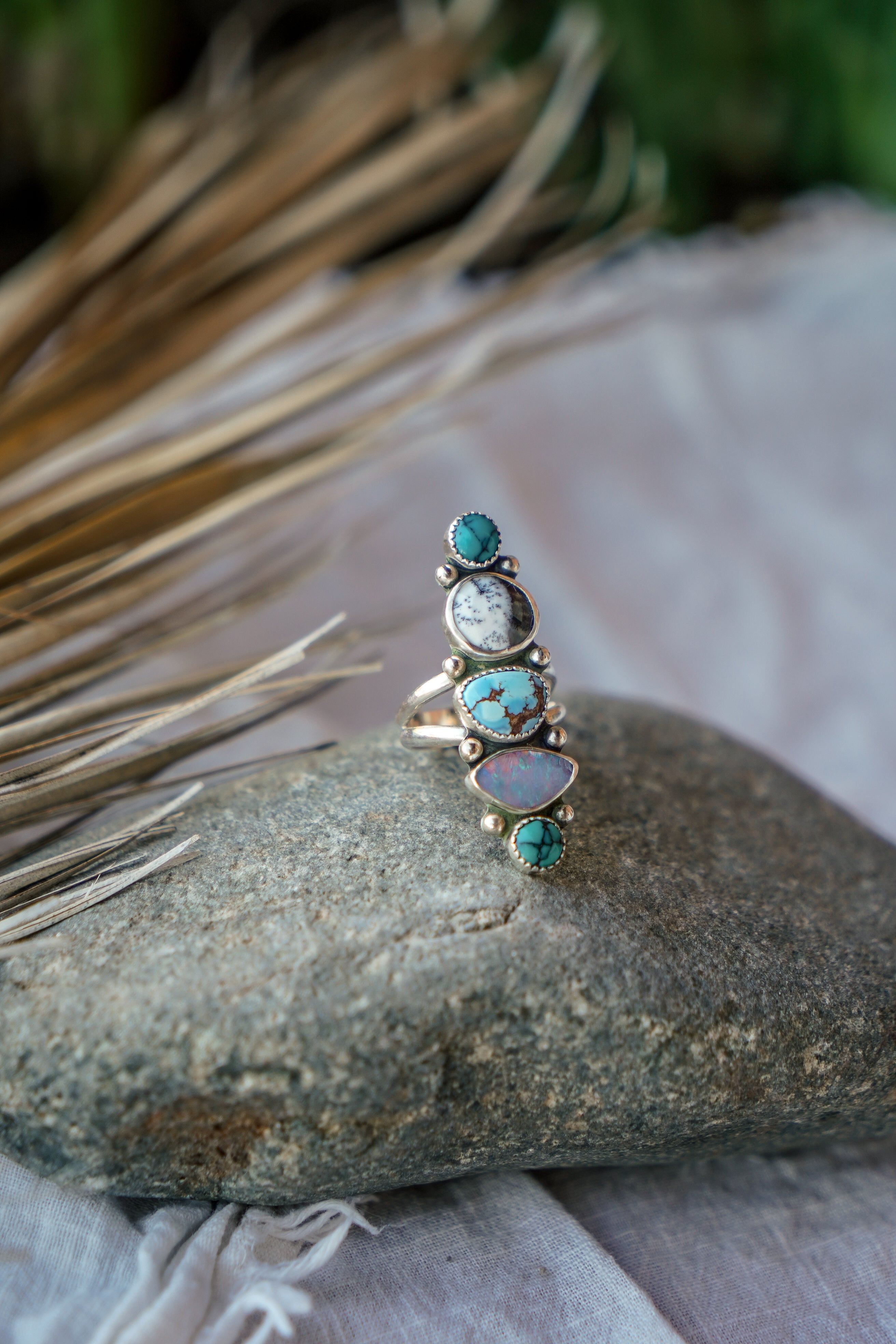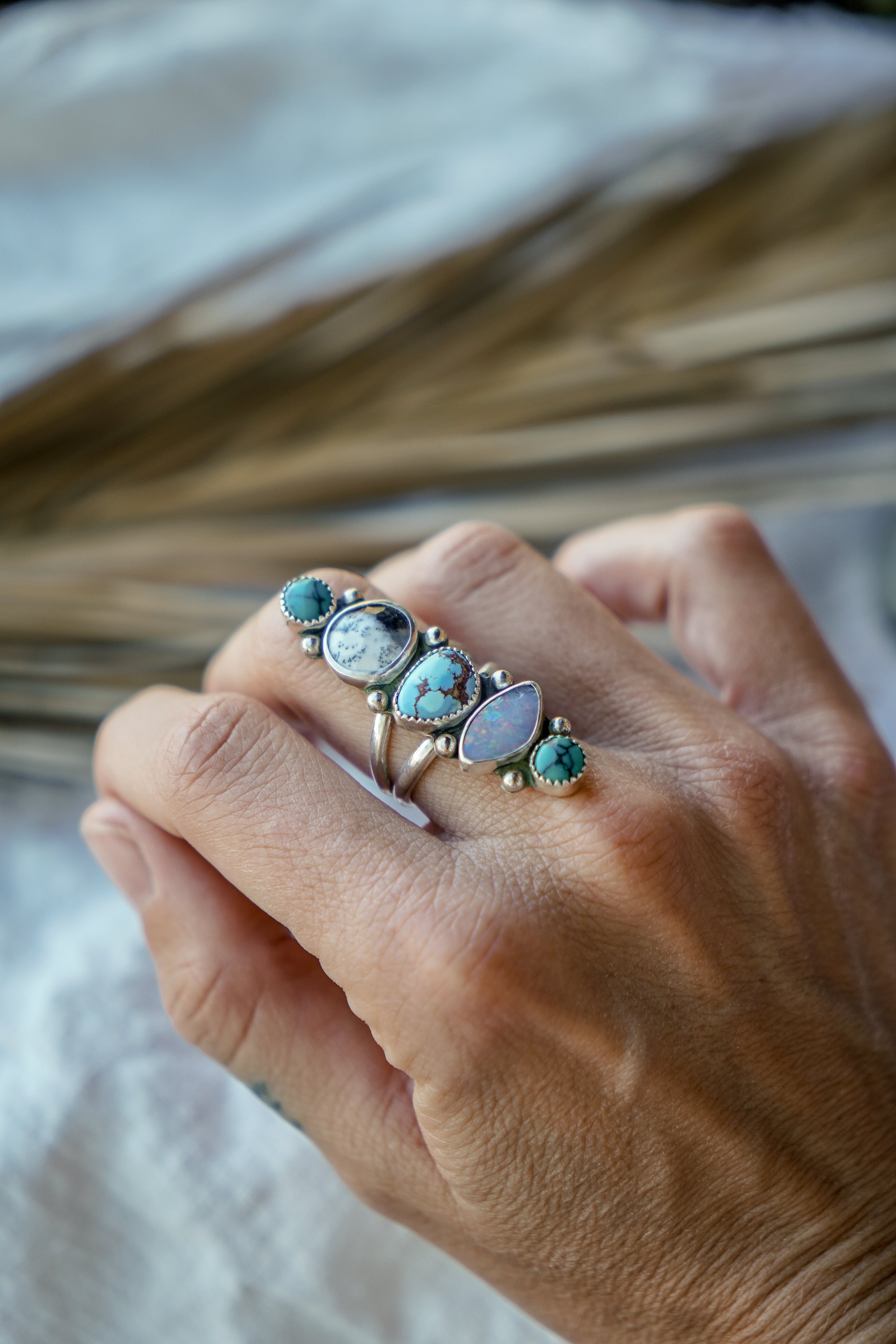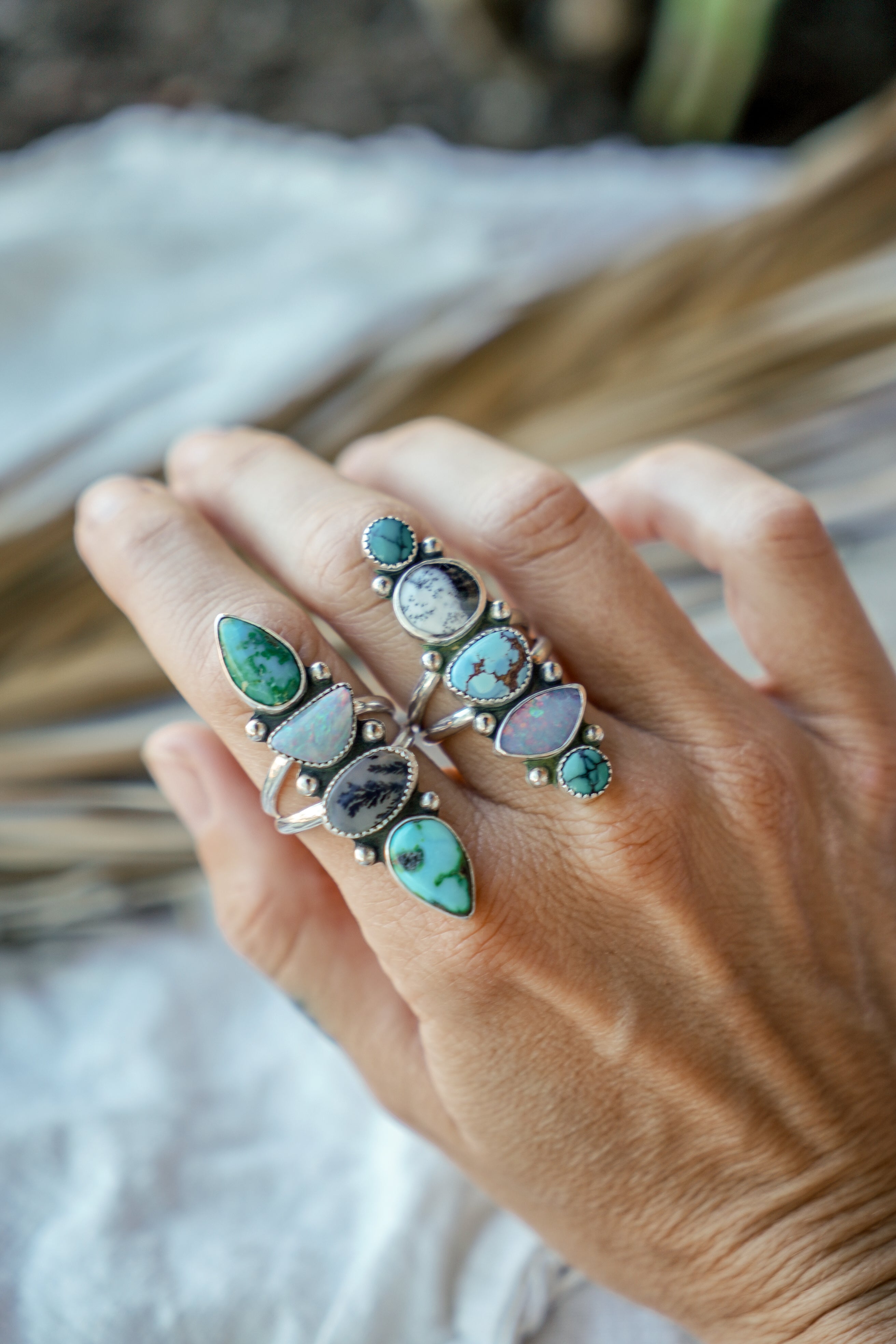 Cairn Ring in Golden Hills, Hubei Turquoise, Boulder Opal Doublet, & Dendritic Agate (Size 8)
We've had so much fun playing with the cairn ring design these last couple months. This beauty has a mismatch of stone colors, shapes, and bezel types. Dare we say it again- these are our new favorite cairn rings to date and we can't wait to see who ends up with this one.
.925 Sterling Silver.

Size 8
Handcrafted by Chandra & Andy Derrick in Tucson AZ. 
Packaged Mindfully with post-recycled paper products as well as recyclable packaging.  
Cairn Ring in Golden Hills, Hubei Turquoise, Boulder Opal Doublet, & Dendritic Agate (Size 8)