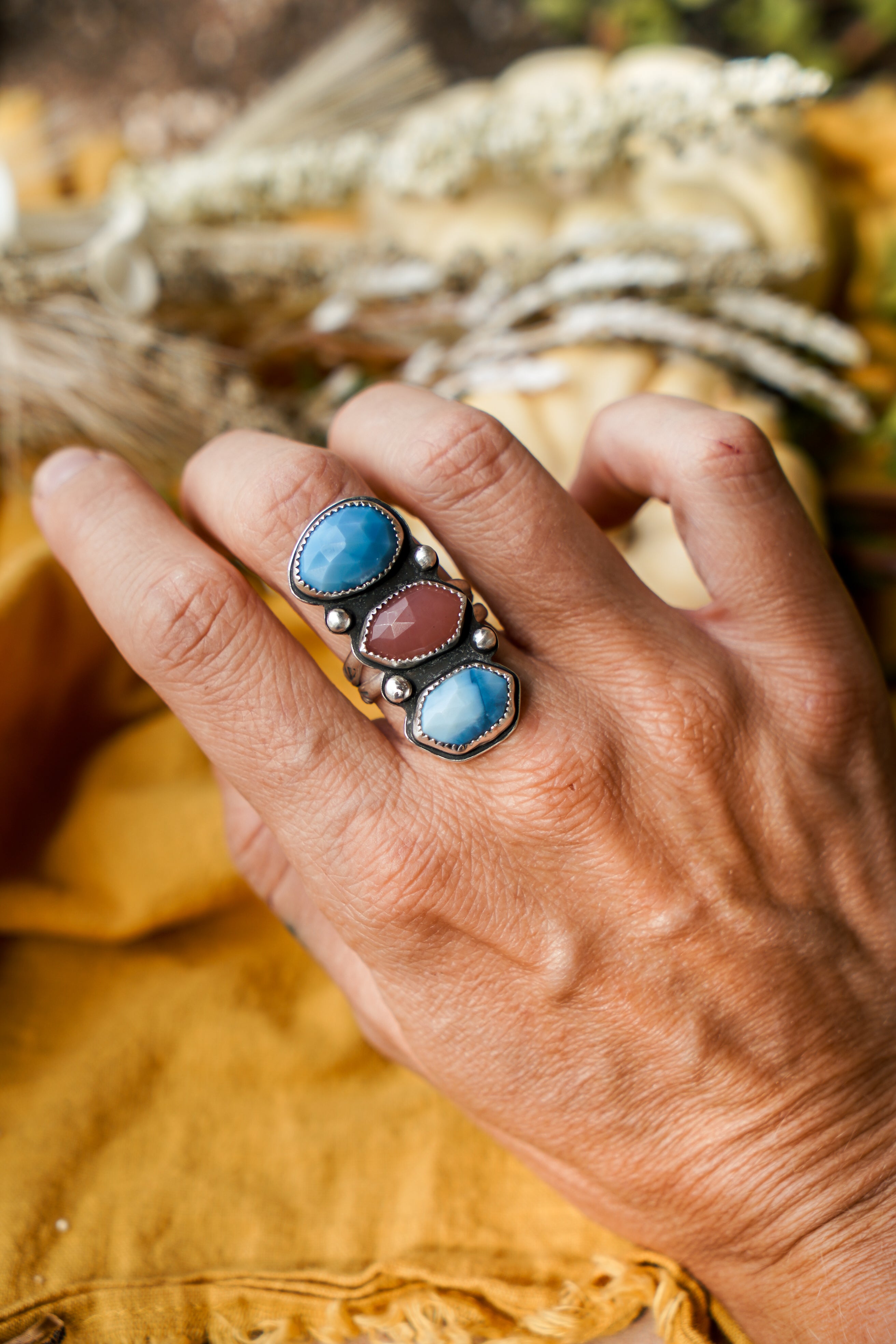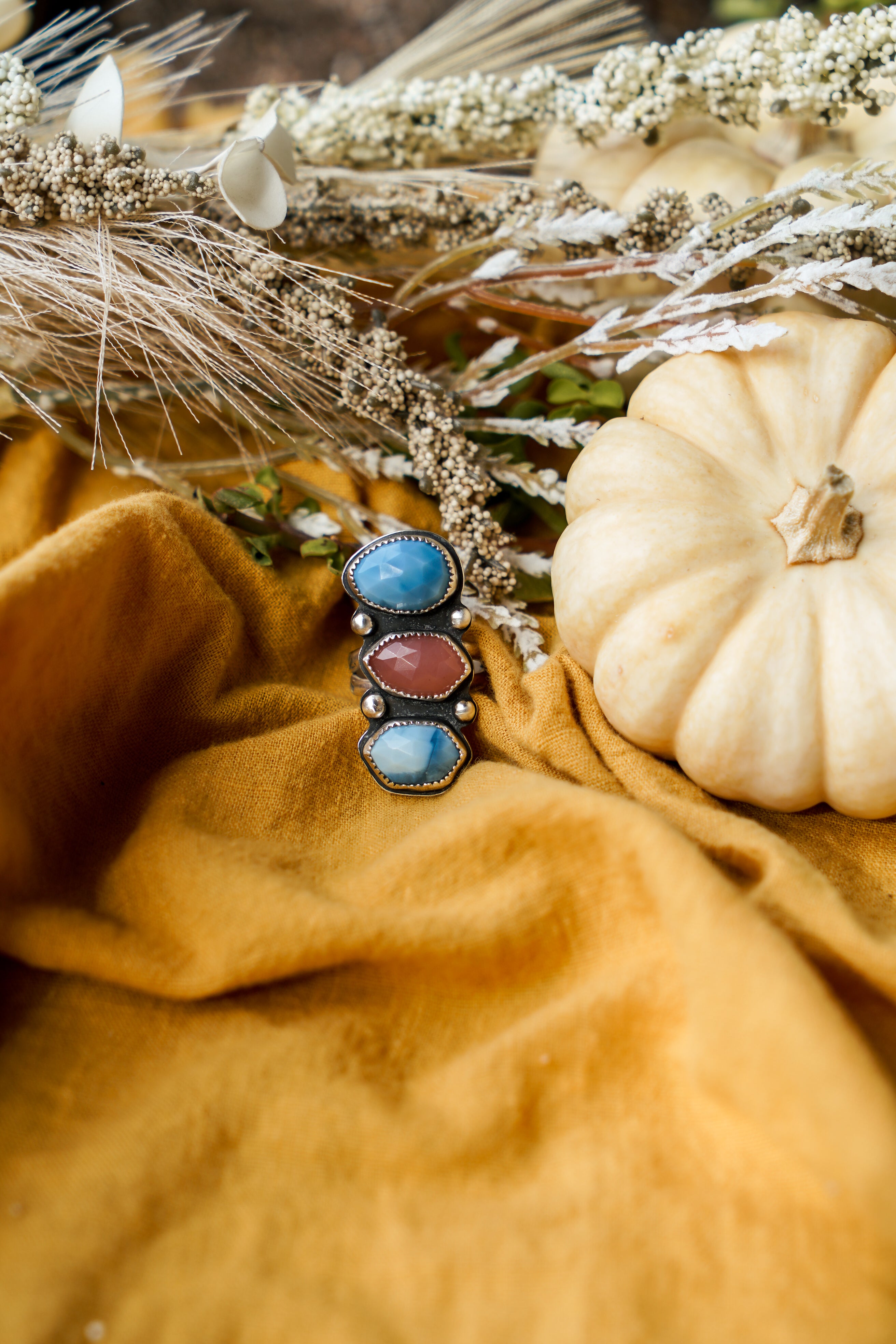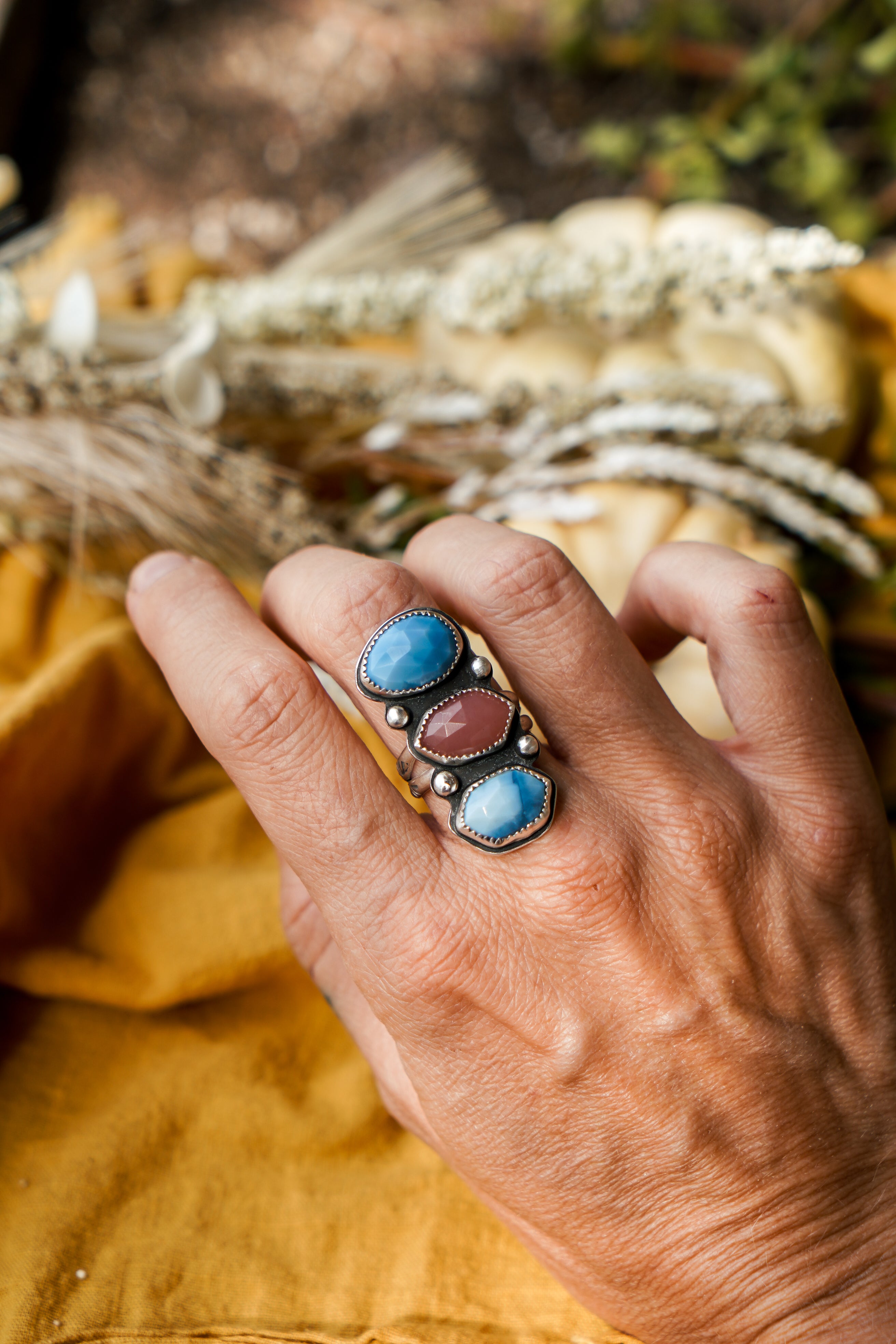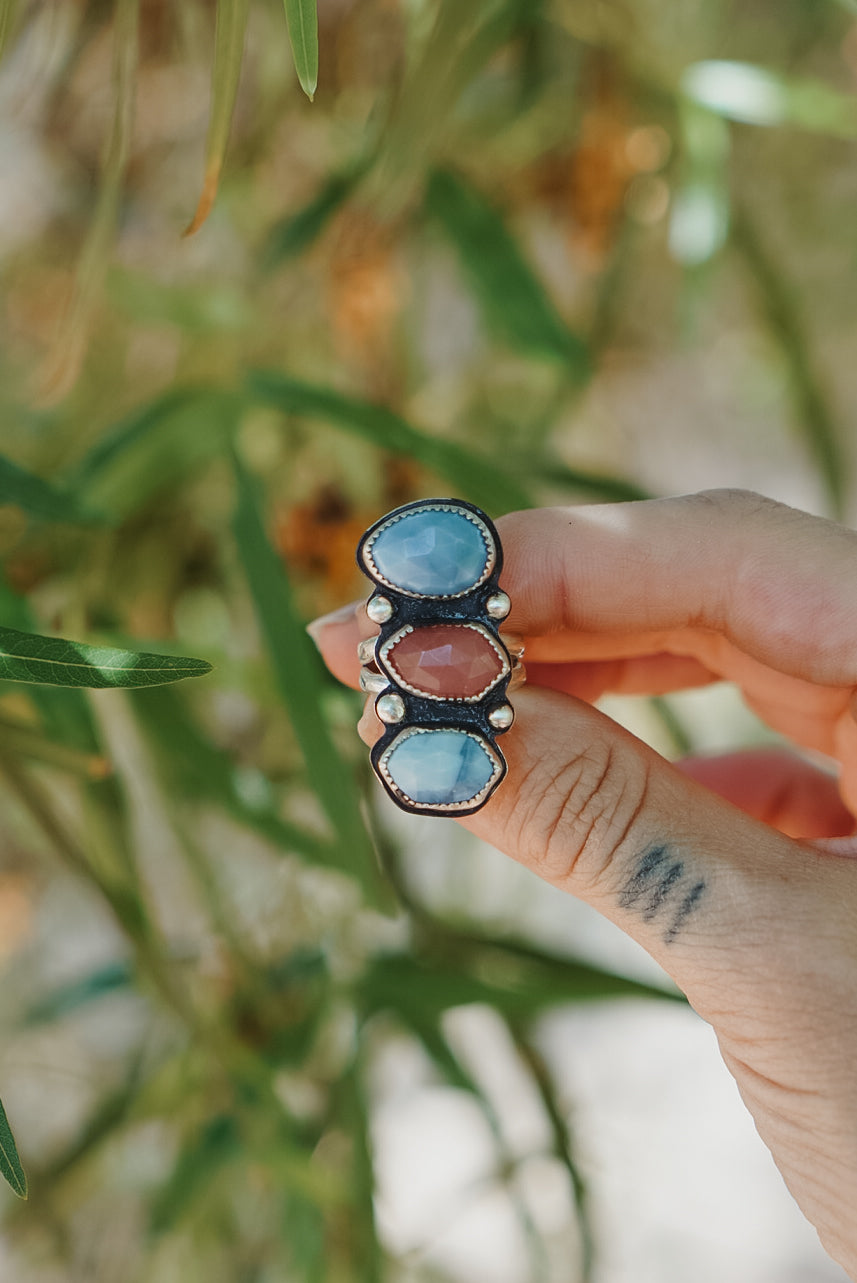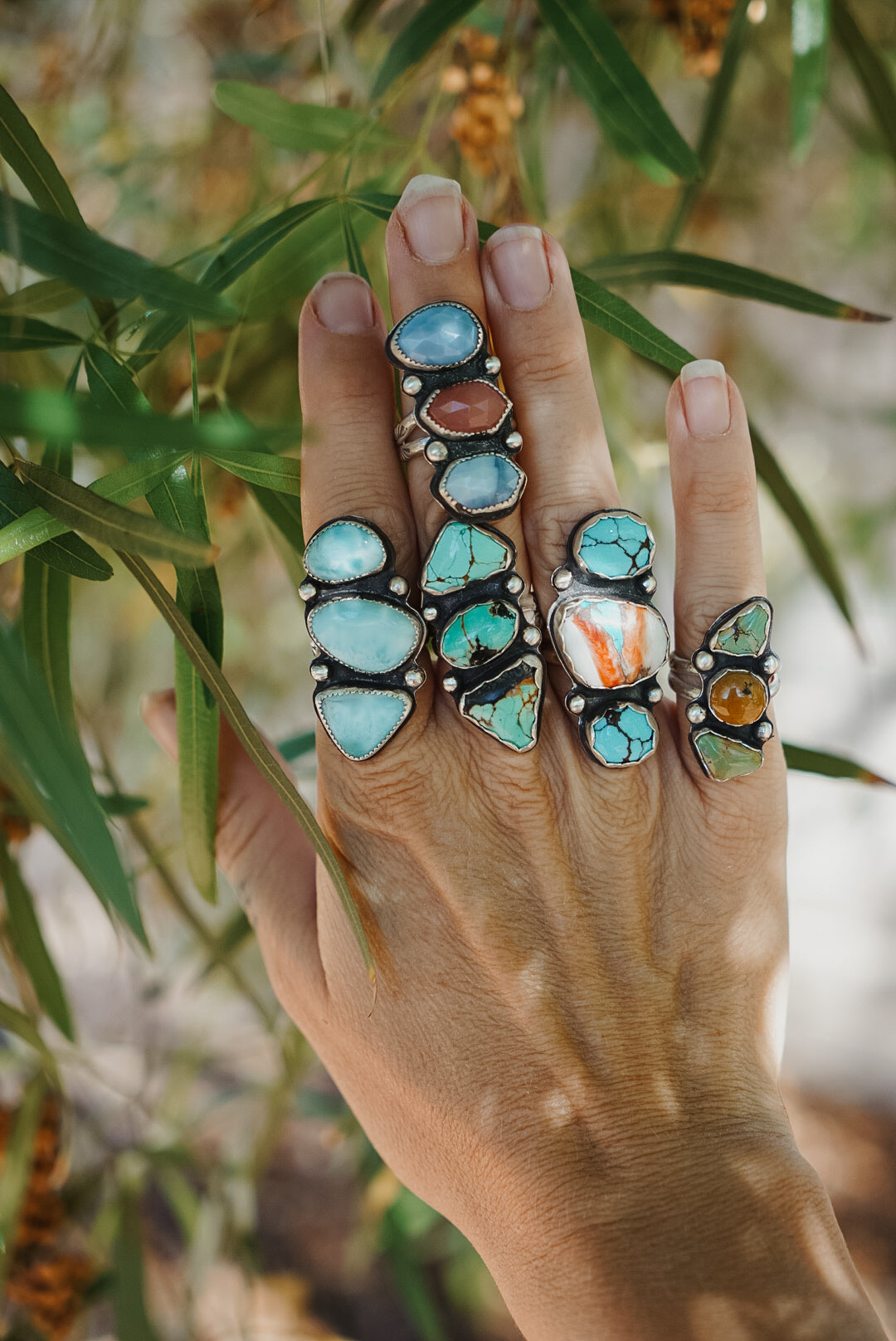 Cairn Ring in Faceted Kyanite and Guava Quartz (Size 8)
These colors of these faceted gemstones together are so soft and lovely! This design is inspired by cairns, the stacked rocks you see along some hiking trails to help guide your way. I hope every time they're worn it will be a reminder that you're not alone and you can trust the path even when it's hard to see.
Sterling Silver.
Size 8
Handcrafted by Chandra Rae in Tucson AZ. 
Packaged Mindfully with post-recycled paper products as well as recyclable packaging.  
Cairn Ring in Faceted Kyanite and Guava Quartz (Size 8)