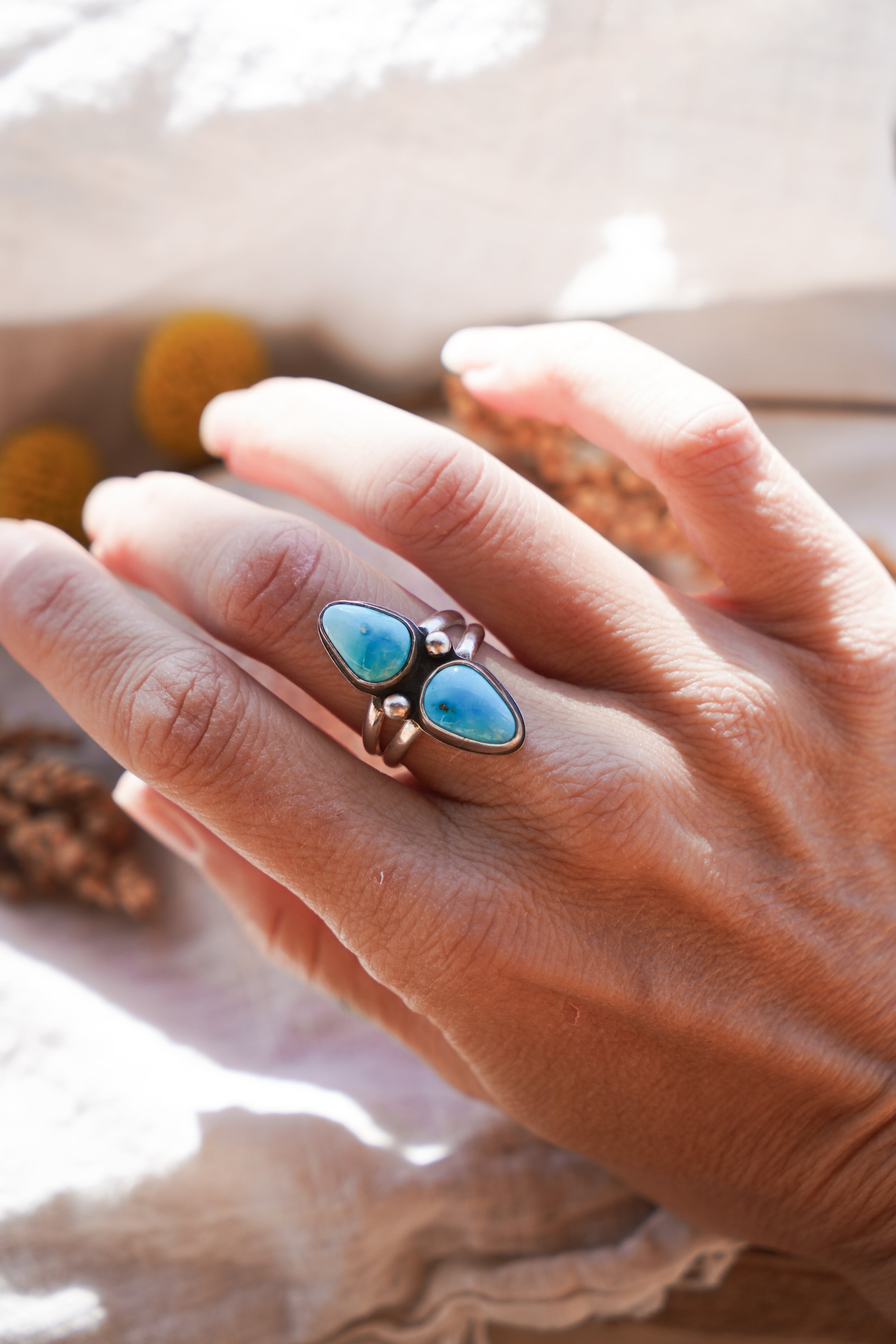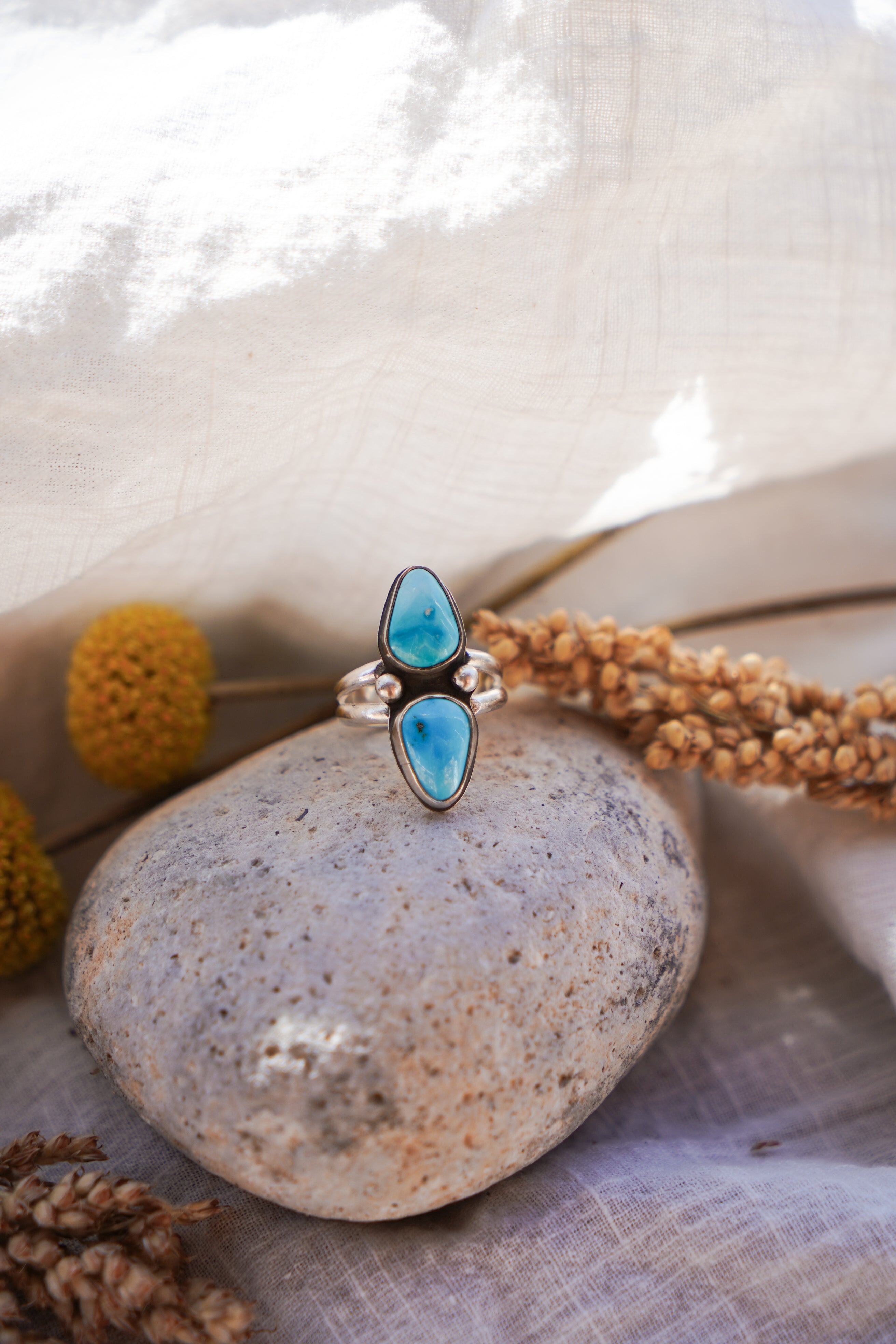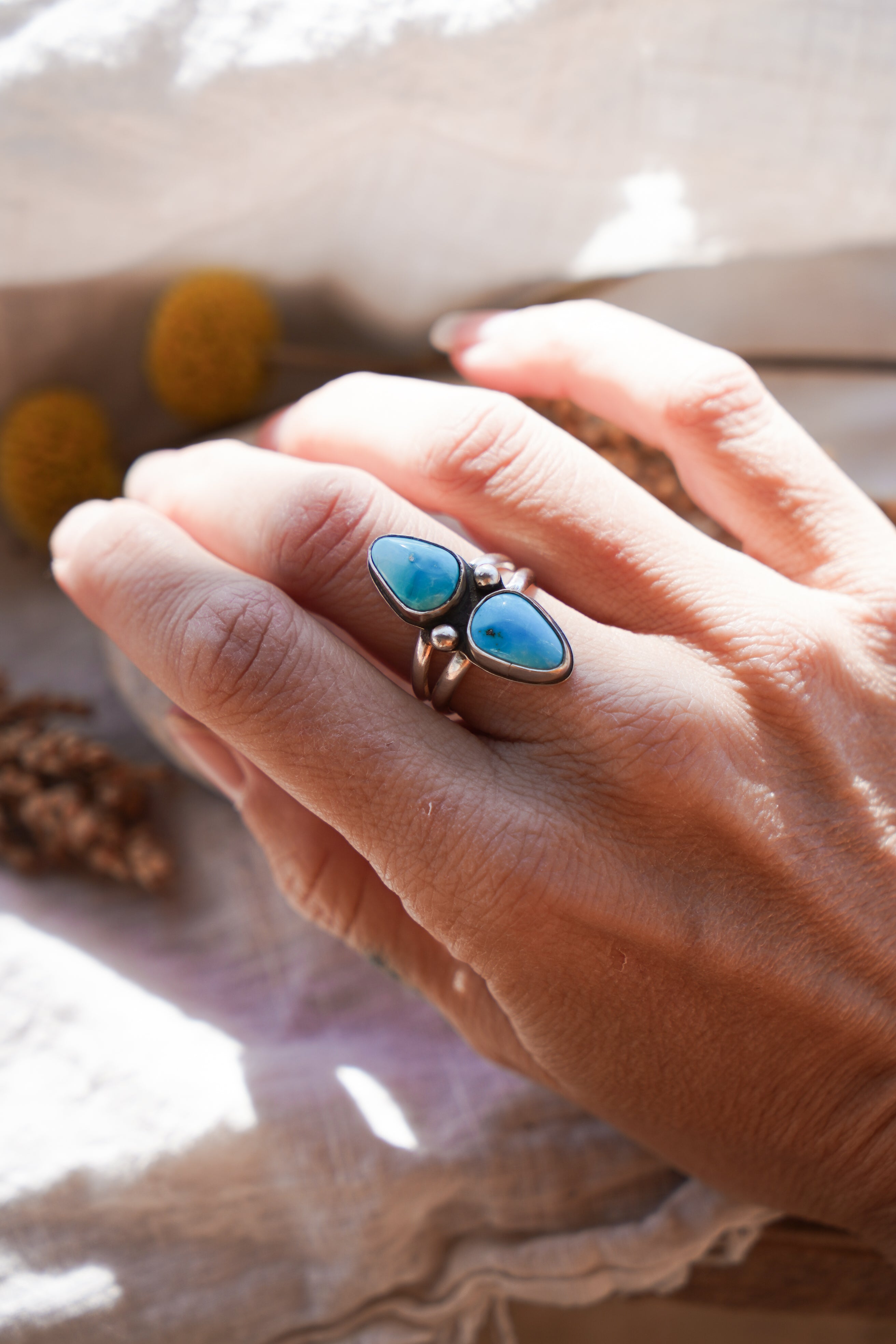 Blue Ridge Turquoise Ring (Size 8)
We've been drooling over these simple, but elegant split band rings. Can't wait to see who ends up with this one.
9.25 Sterling Silver & Blue Ridge Turquoise.
Size 8
Handcrafted by Chandra Rae in Tucson AZ. 
Packaged Mindfully with post-recycled paper products as well as recyclable packaging.  
Blue Ridge Turquoise Ring (Size 8)