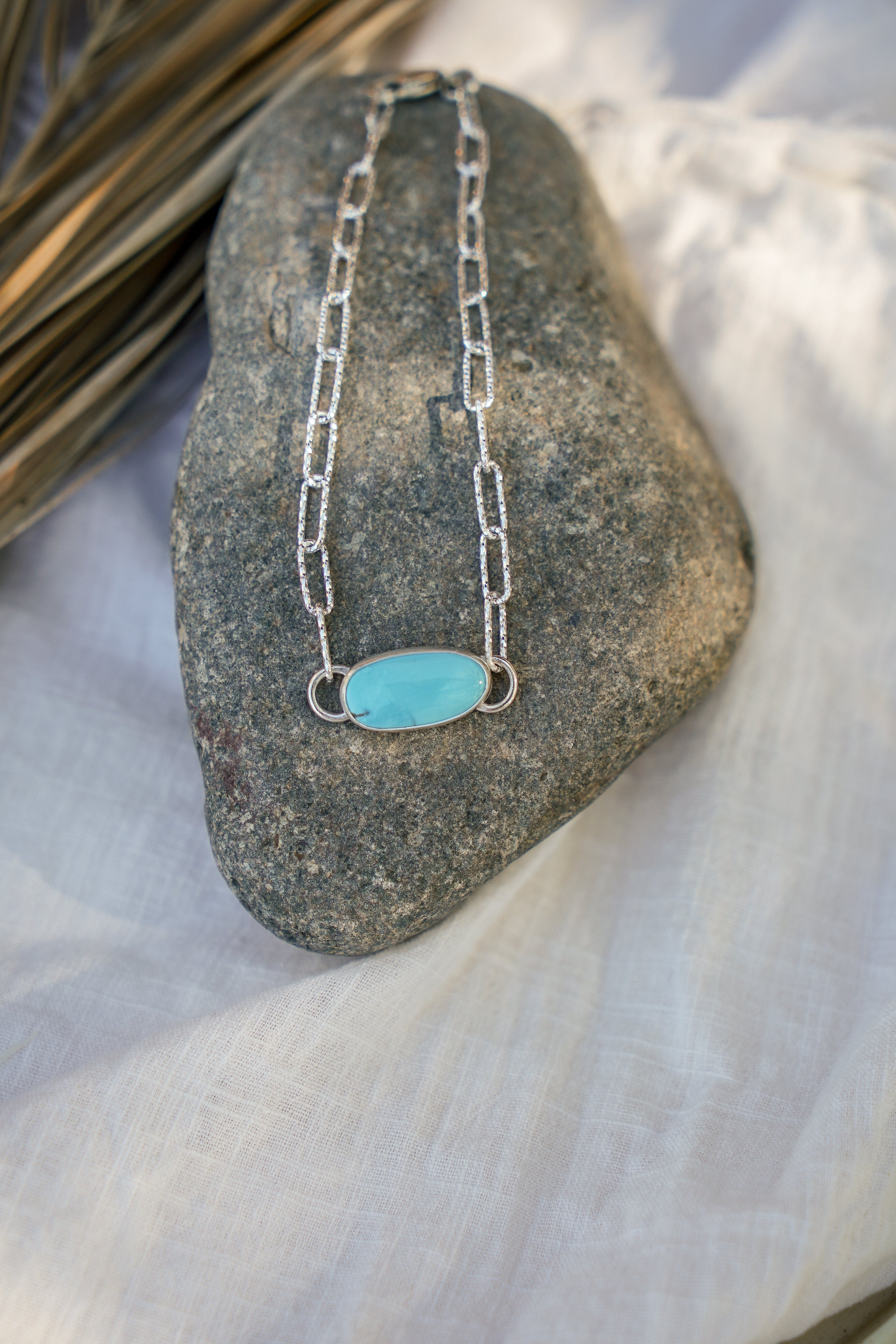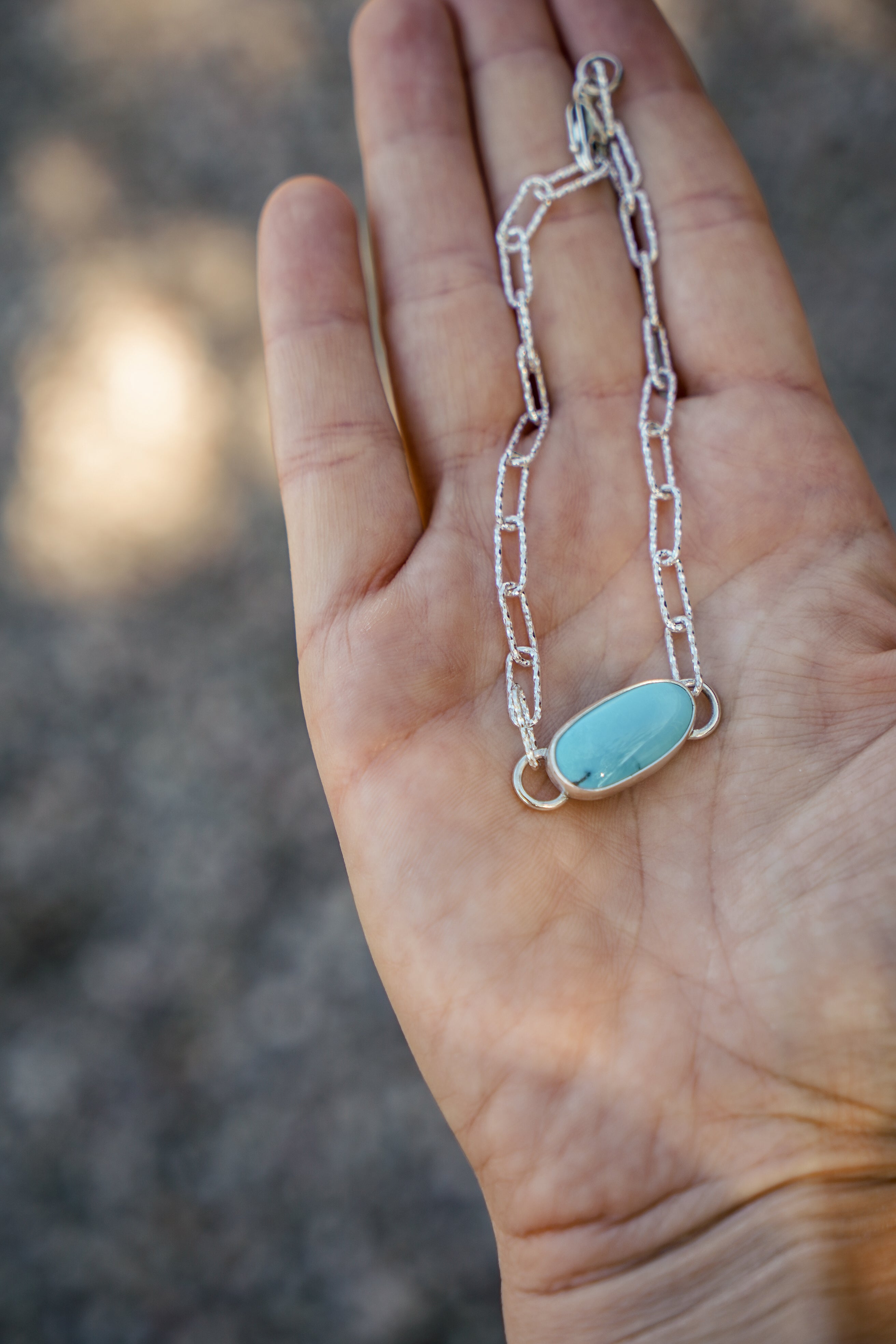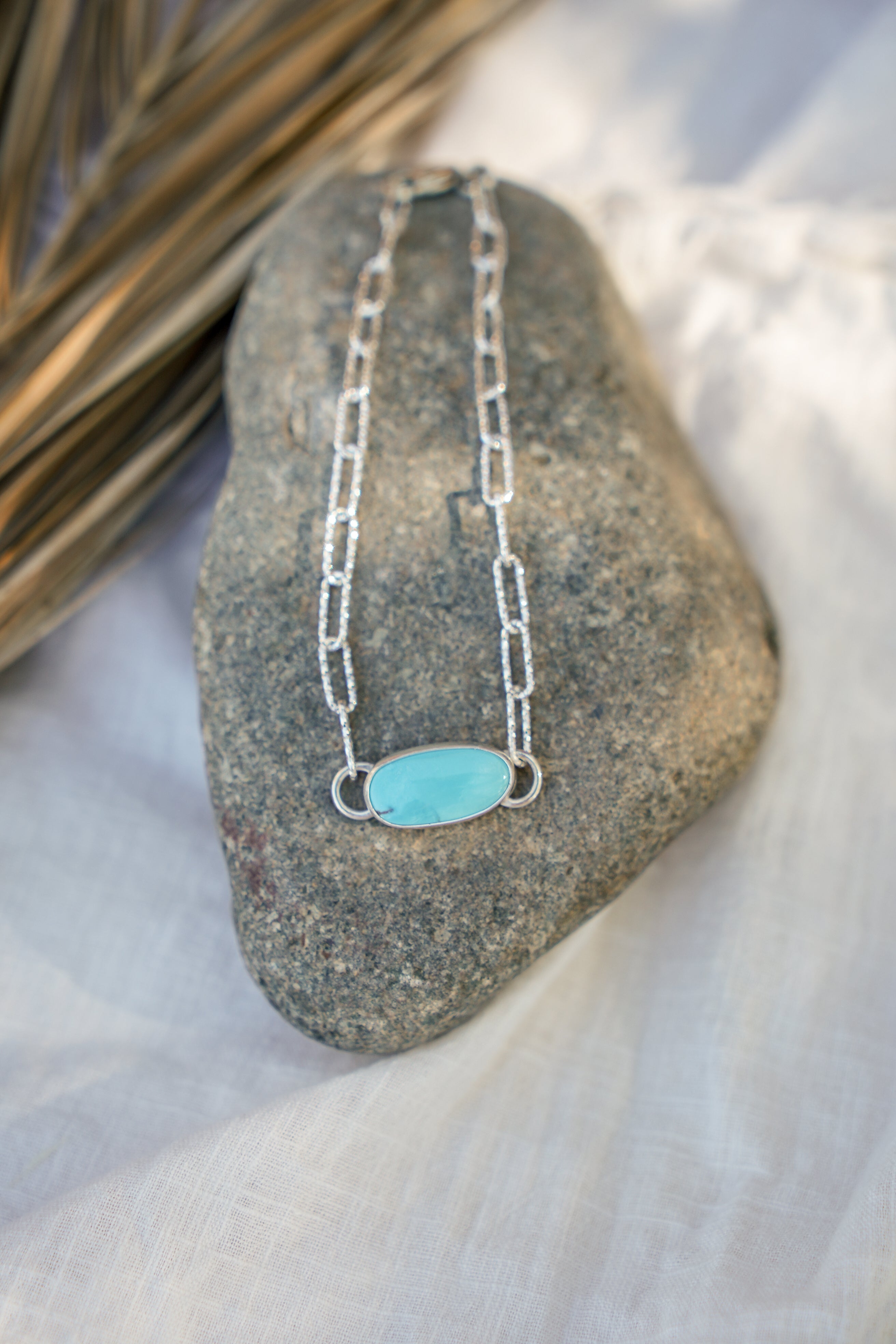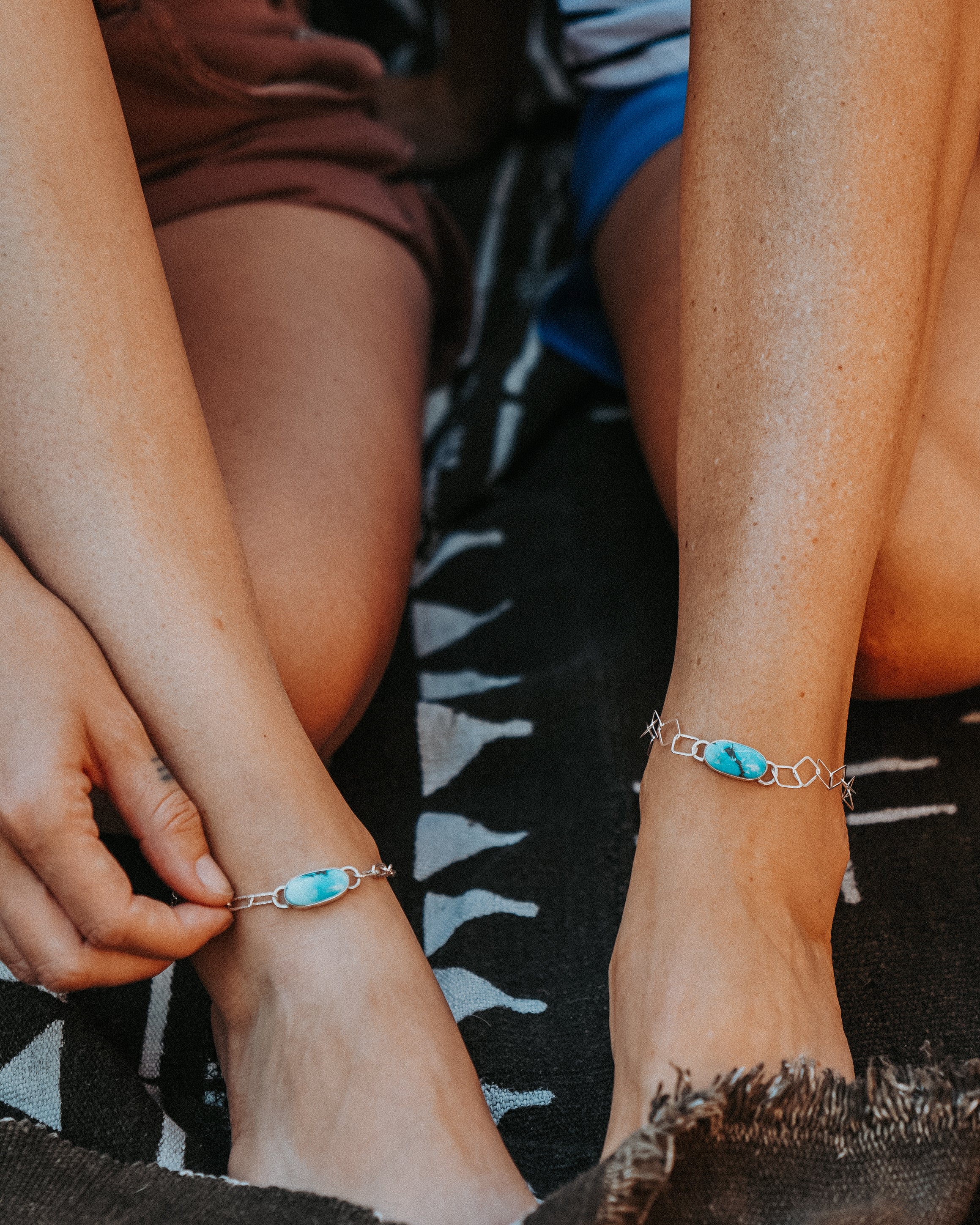 Anklet in Nevada Fox Turquoise
Last month was our first time to release anklets and you guys gave them so much love, so they're back! This time with Nevada Fox Turquoise and this fun paperclip sparkle chain. These guys are such a cute, fun summer piece and we're pumped to have them in this collection.
Handcrafted by Chandra & Andy Derrick in Tucson AZ. 
Packaged Mindfully with post-recycled paper products as well as recyclable packaging.  
Anklet in Nevada Fox Turquoise