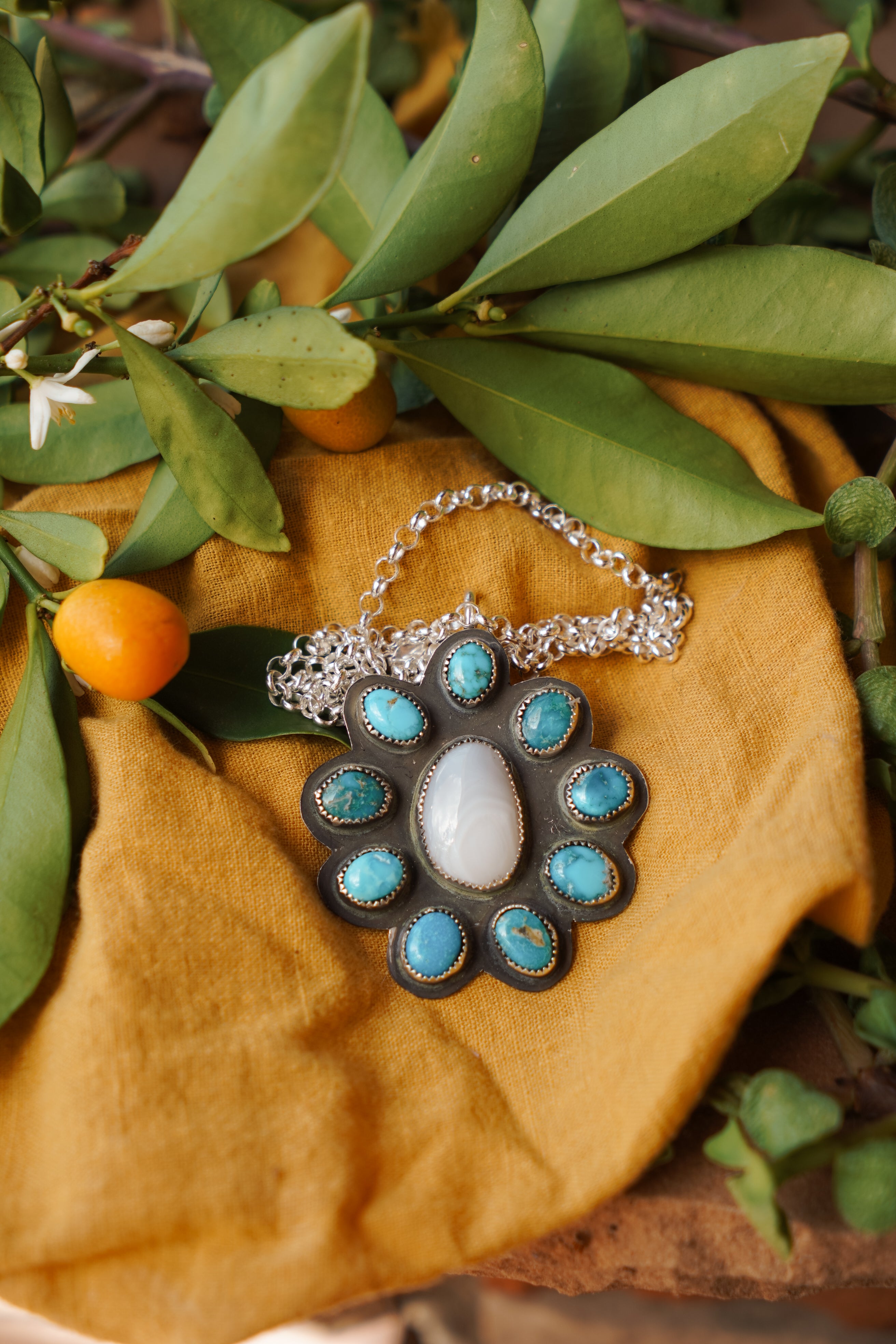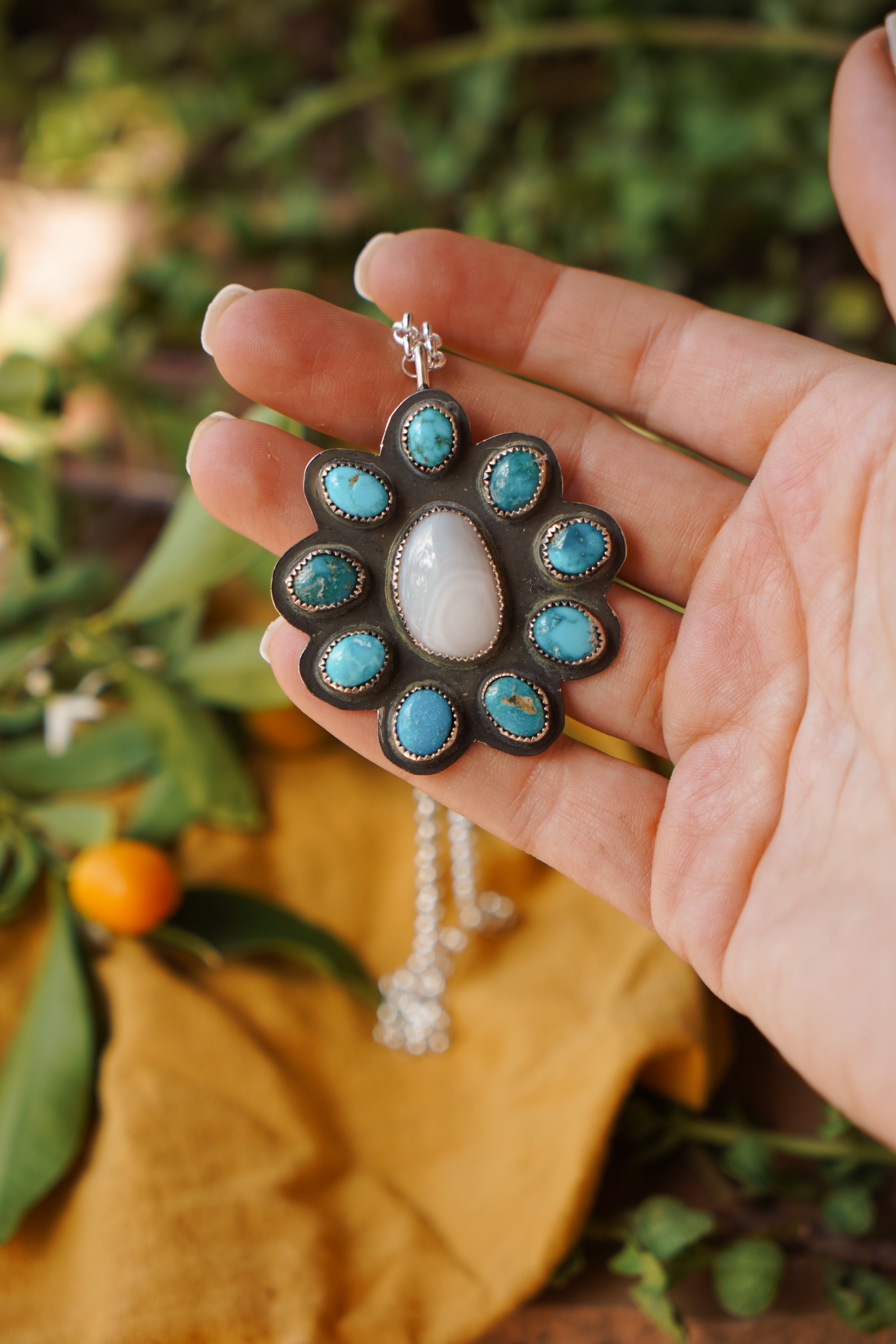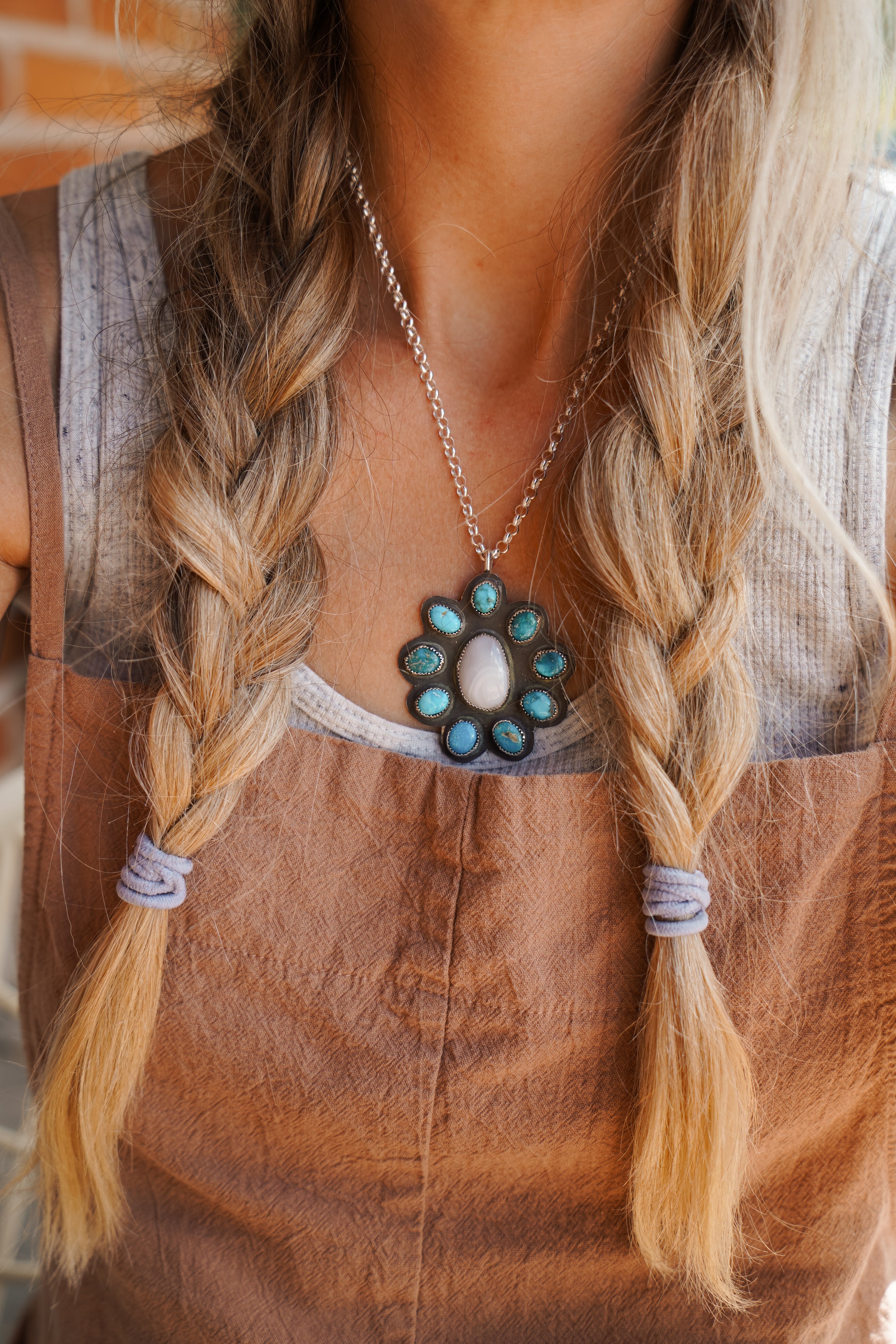 Agate and Blue Ridge Turquoise Statement Necklace
This necklace has all the retro vibes! I love how much of a statement this necklace is without being *too* decorated (if that's even a thing). The agate in this piece contrasts with the Blue Ridge Turquoise to really make the center pop!
Sterling Silver 18" Chain
Handcrafted in Tucson Arizona by Chandra Rae. You will receive the piece photographed! This piece is "ready to ship."
Agate and Blue Ridge Turquoise Statement Necklace