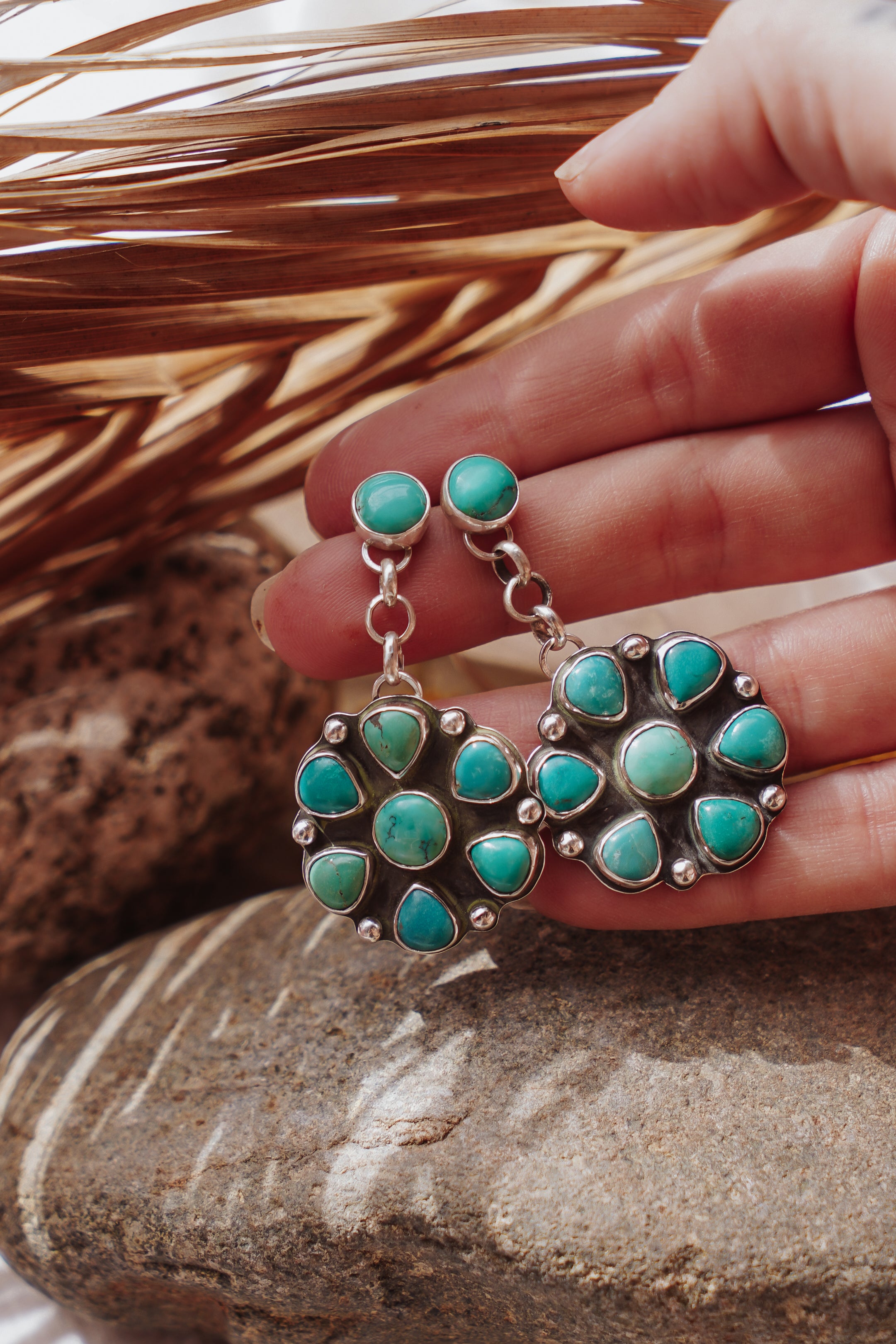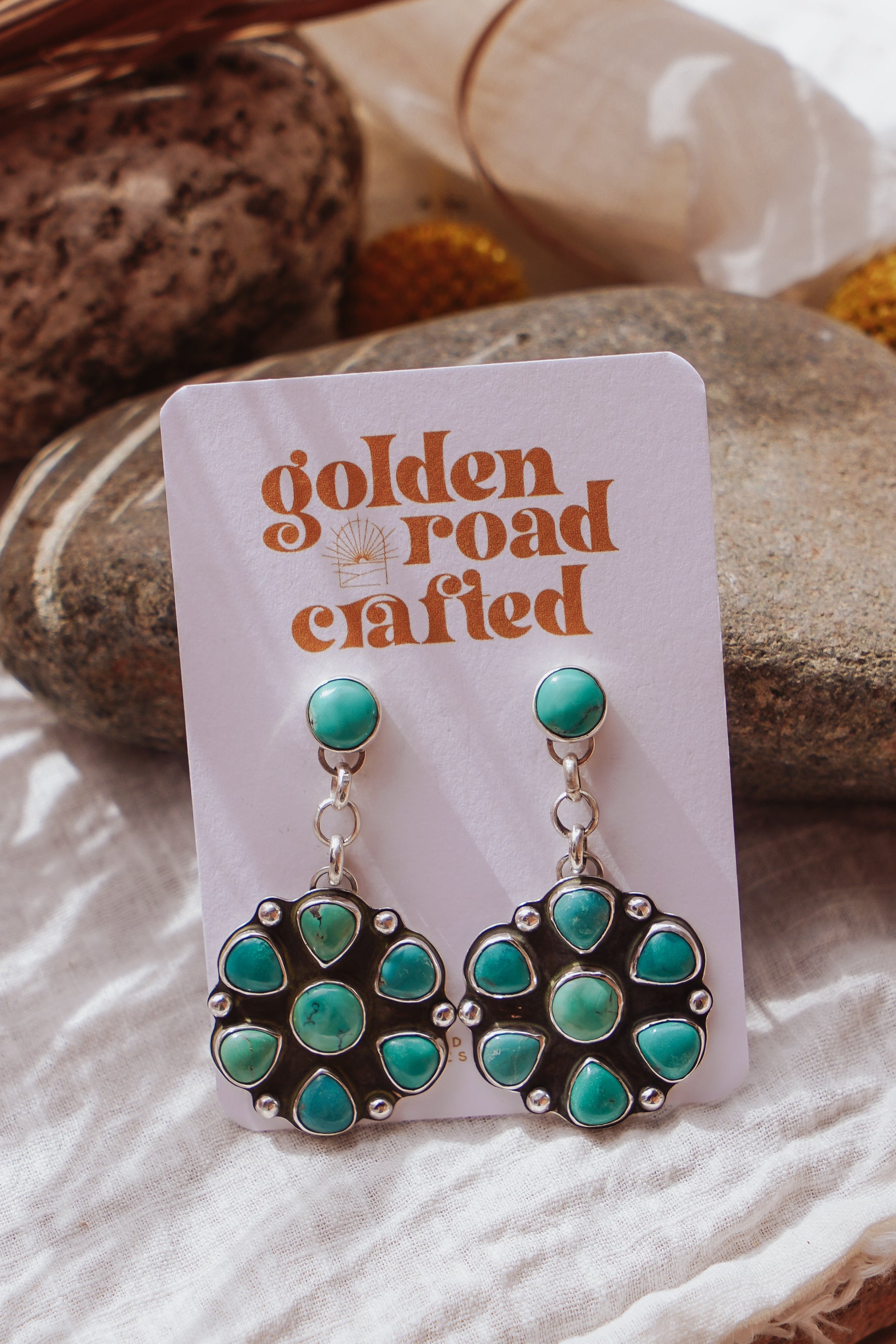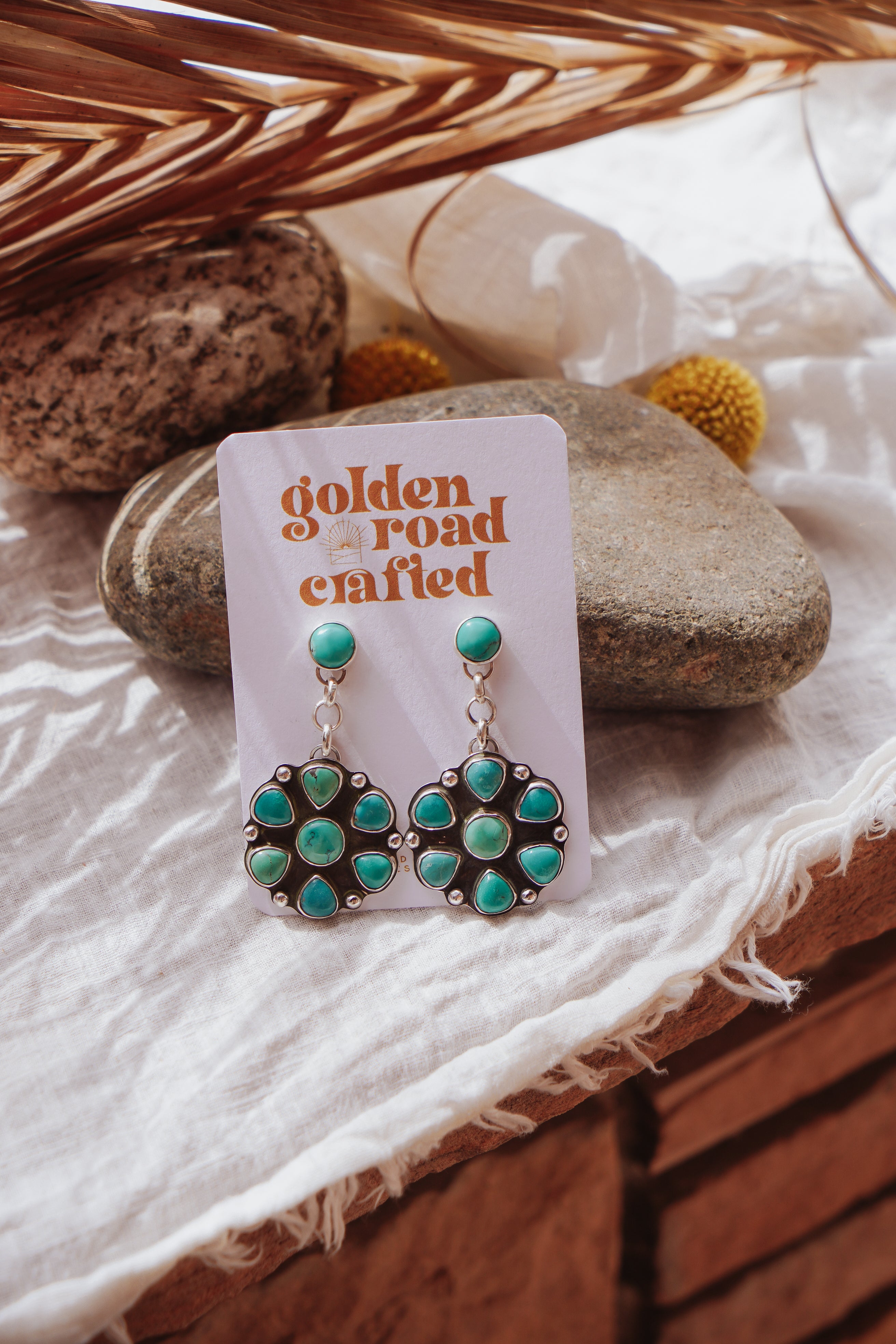 Statement Earrings in Hubei Turquoise
These earrings are so fun and have all the beautiful turquoise! I'm obsessed with the flower shape and color of these stones. These can seriously be worn on any occasion from a trip to the coffee shop, to a music festival, to a wedding, to work, and on and on.
9.25 Sterling Silver with Hubei Turquoise.
Handcrafted by Chandra & Andy Derrick in Tucson AZ. 
Packaged Mindfully with post-recycled paper products as well as recyclable packaging.  
Statement Earrings in Hubei Turquoise