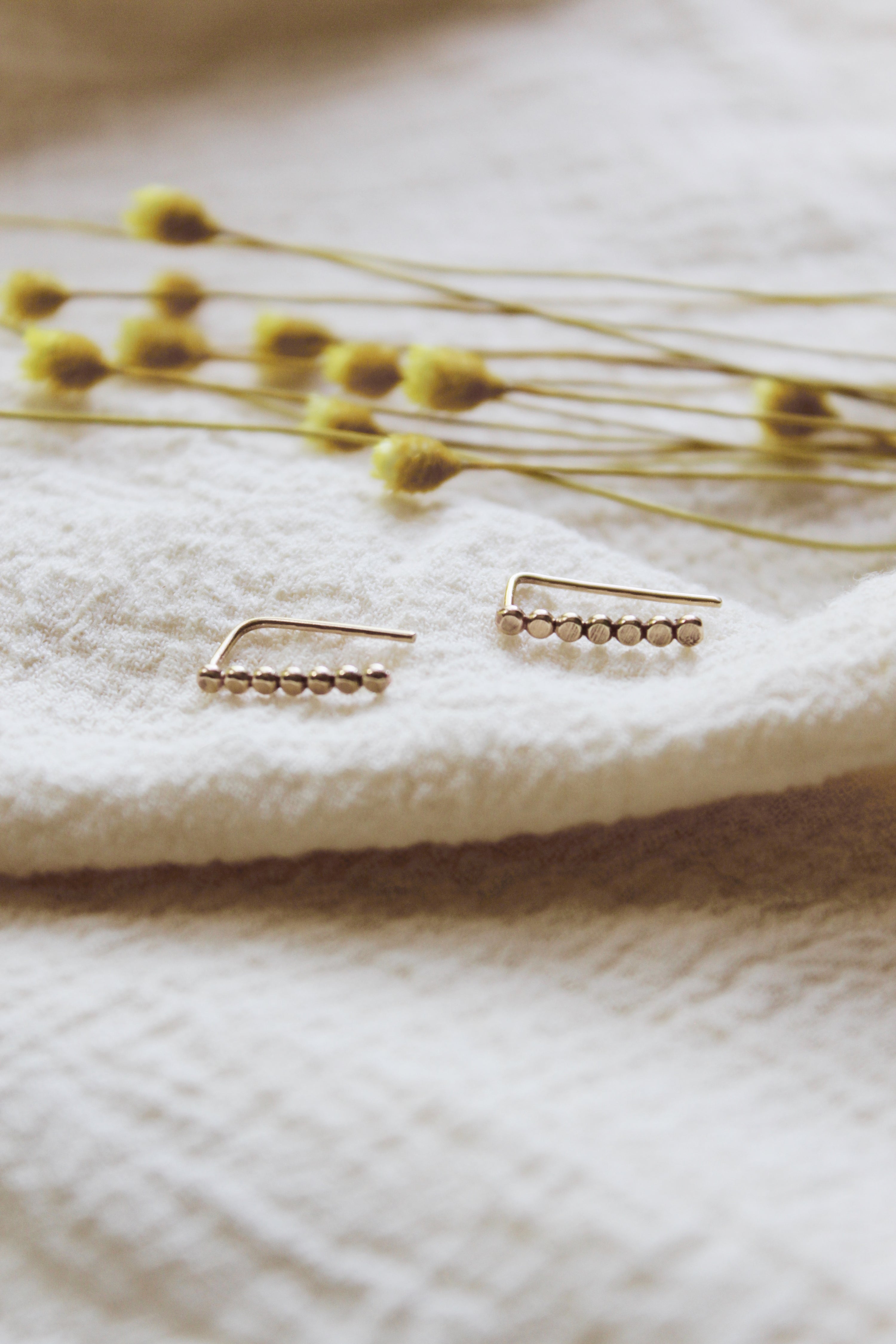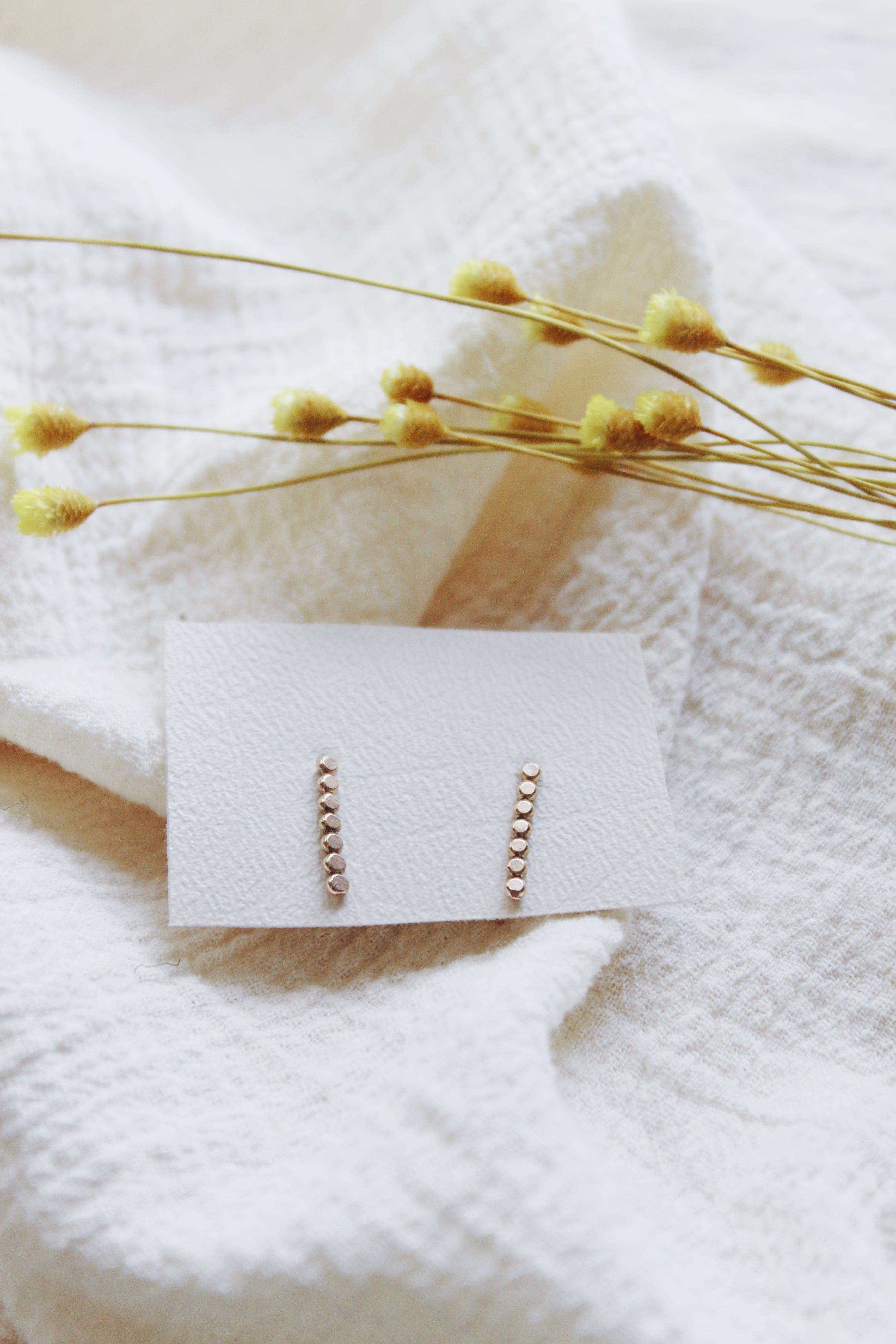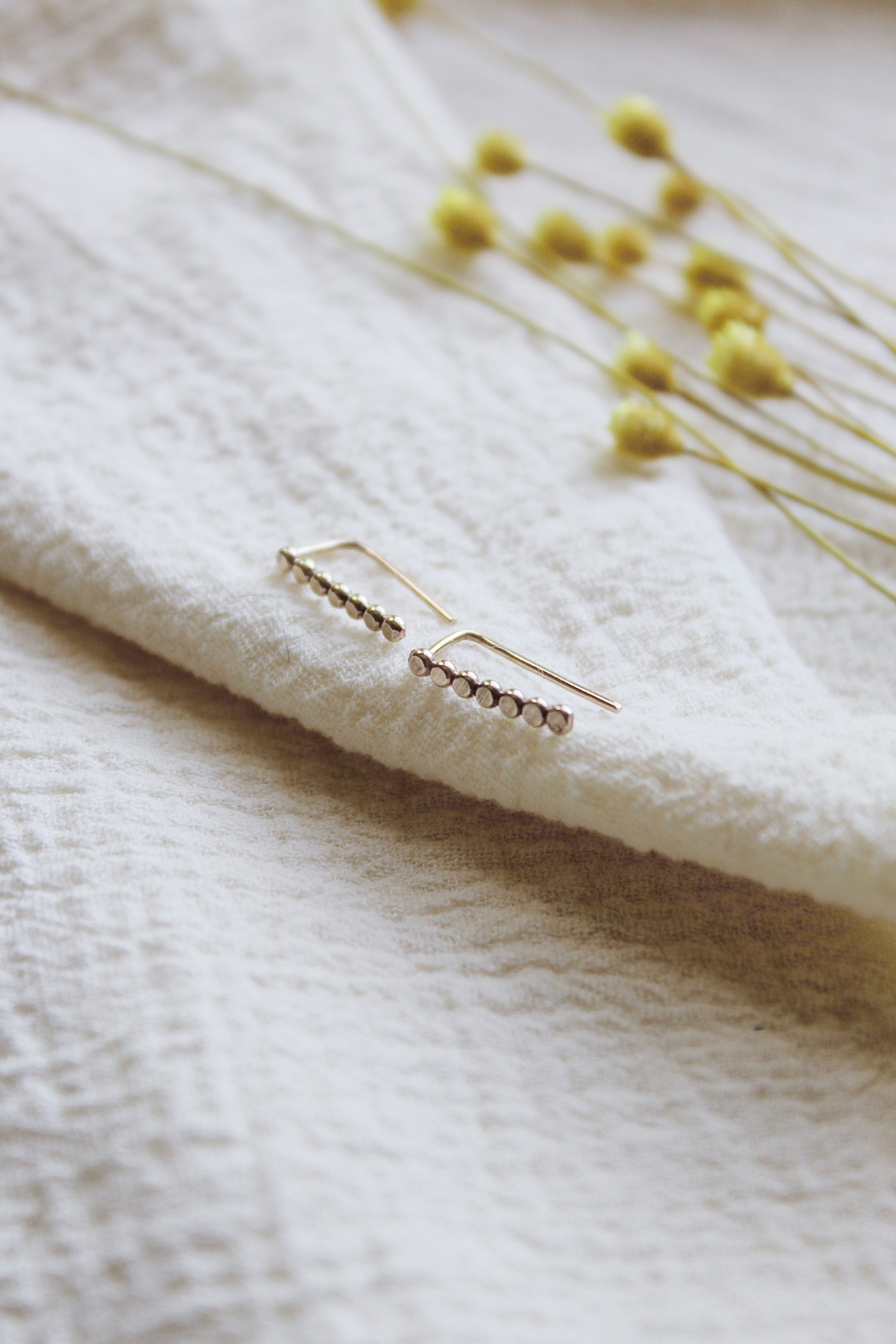 I'm so beyond excited about The Comet Ear Crawler! I'm never going to take mine off. They literally go with everything!
Ear Crawlers are meant to wear alongside your ear. Once in position, gently squeeze to the back of the ear
Gold fill is not to be confused with gold plate: it has 100x more gold content!
14k gold fill consists of a solid layer of 14k gold bonded to a base metal (usually brass) under substantial heat and pressure. The gold fill we use in our jewelry is nickel-free. With proper care, gold fill will retain its shine for many years, even with daily wear!
Care: 14k Gold Fill is water-resistant and durable, however, there are some things to note! You can wear your gold fill jewelry in the shower, but avoid the ocean or pools, as salt and chlorine could damage the outer layer of gold. Clean it regularly to avoid buildup of dirt or sweat, using warm water and a soft cloth to pat dry.
Ear Crawlers are handmade to order just for you so each piece will be unique and may vary slightly from what is pictured.
Note: Made-to-order items will ship within 7-10 business days of your order.
The Comet Ear Crawler