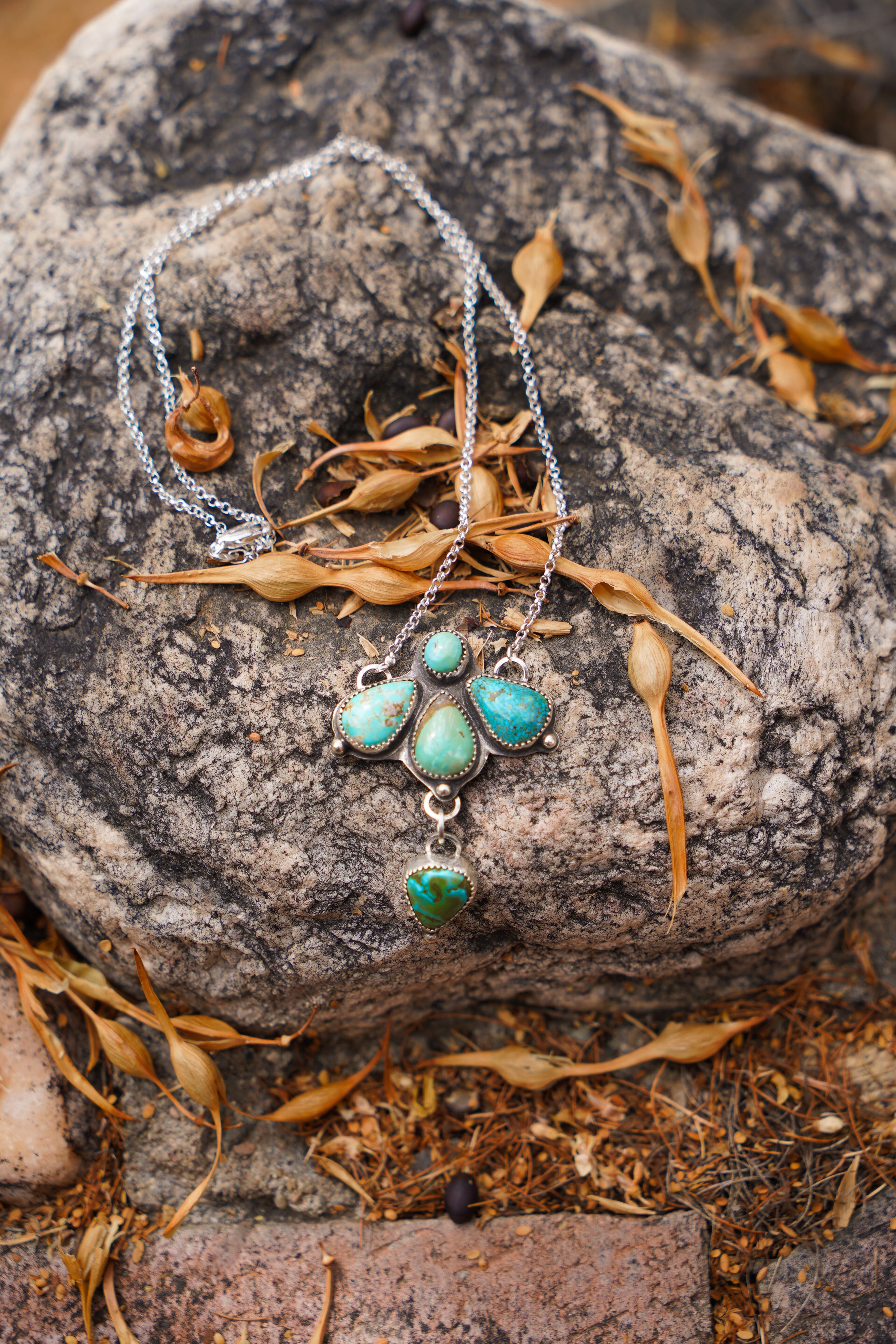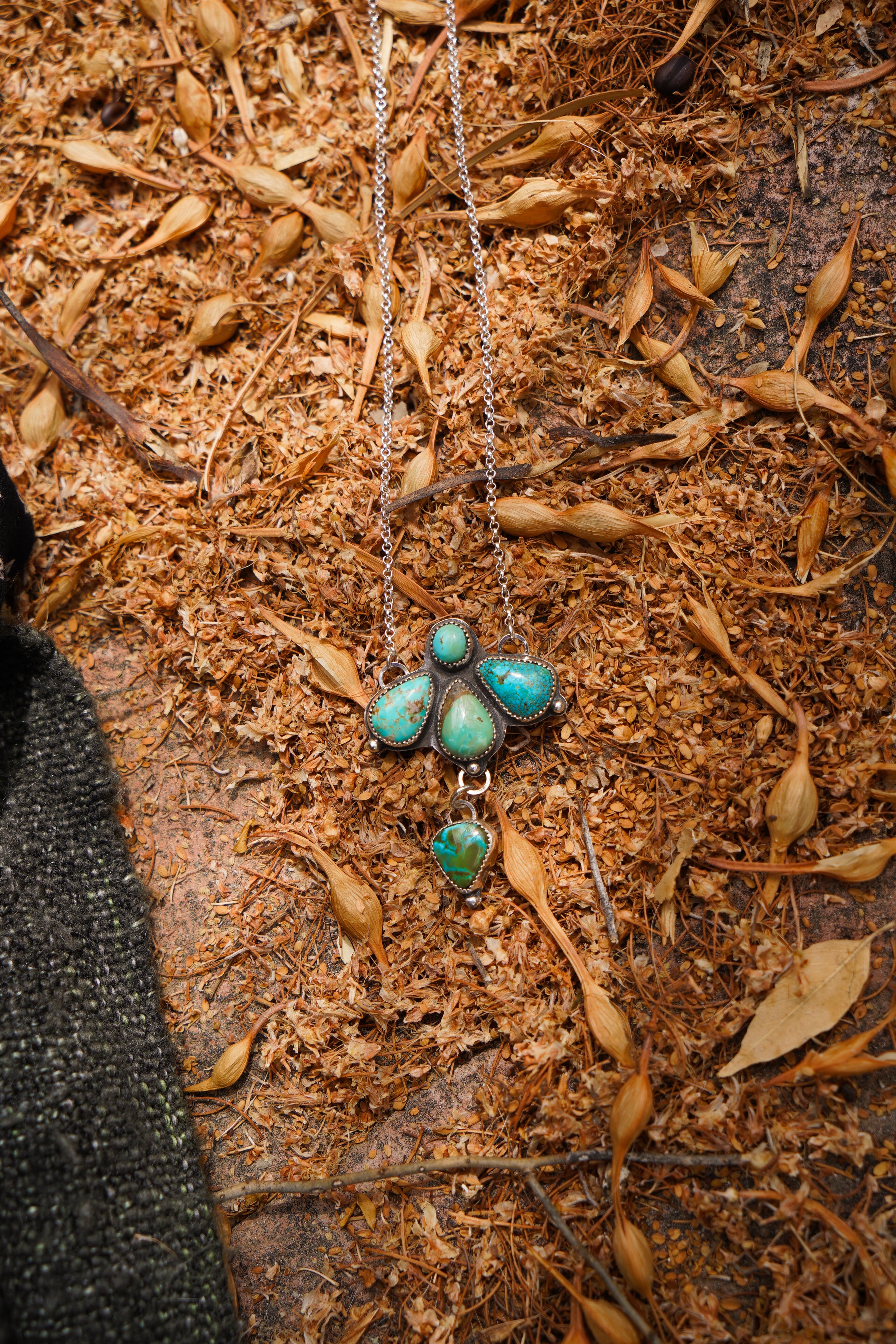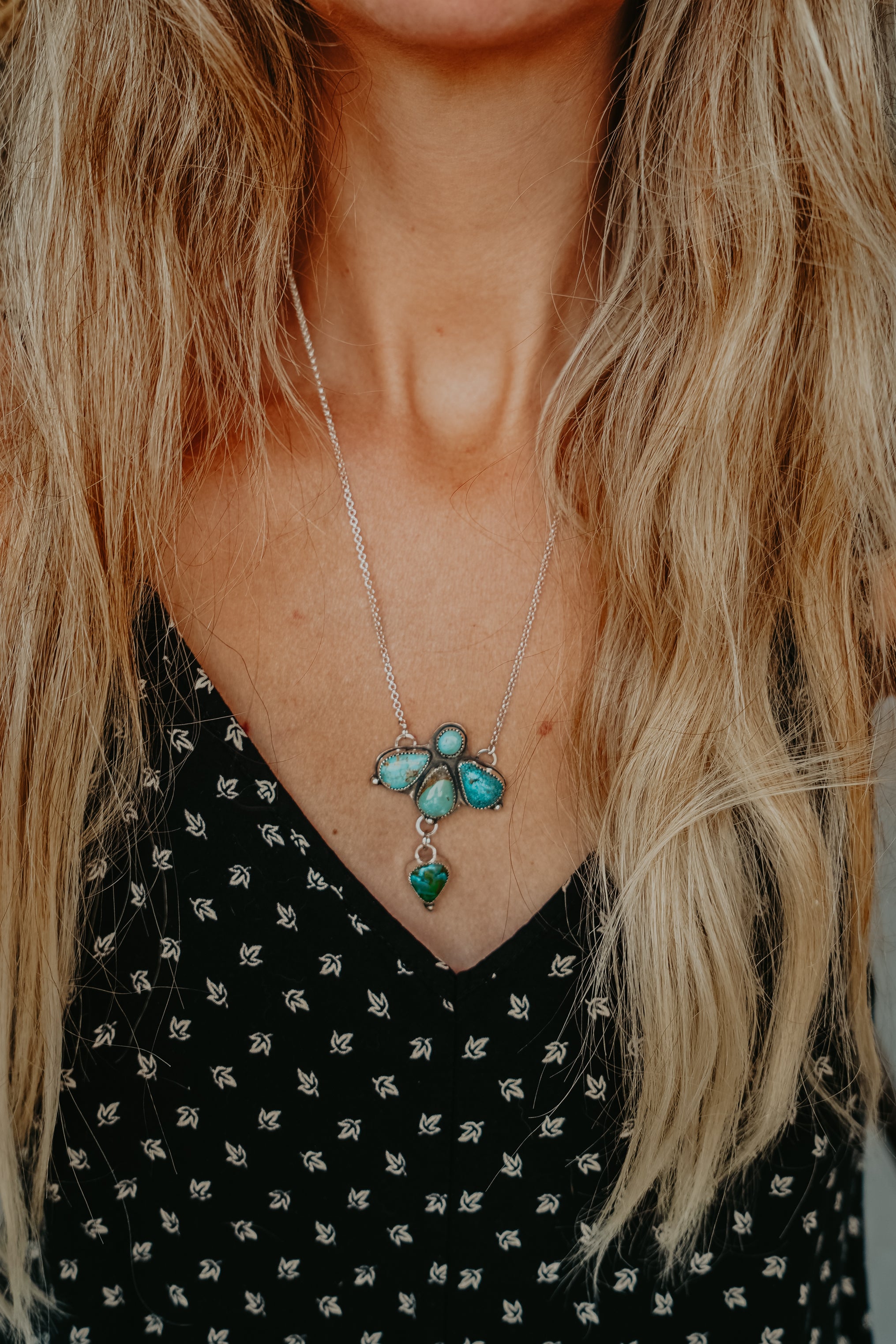 Yungi and Tyrone Turquoise Necklace
I've been having so much fun designing these statement necklaces and can't get over how this one turned out. I'm in love! This piece was created with intention through the entire process and I hope you love it. 
Made with Yungi and Tyrone Turquoise all in sterling silver. 
Handcrafted in Tucson Arizona by Chandra Rae. You will receive the piece photographed! This piece is "ready to ship."
Yungi and Tyrone Turquoise Necklace