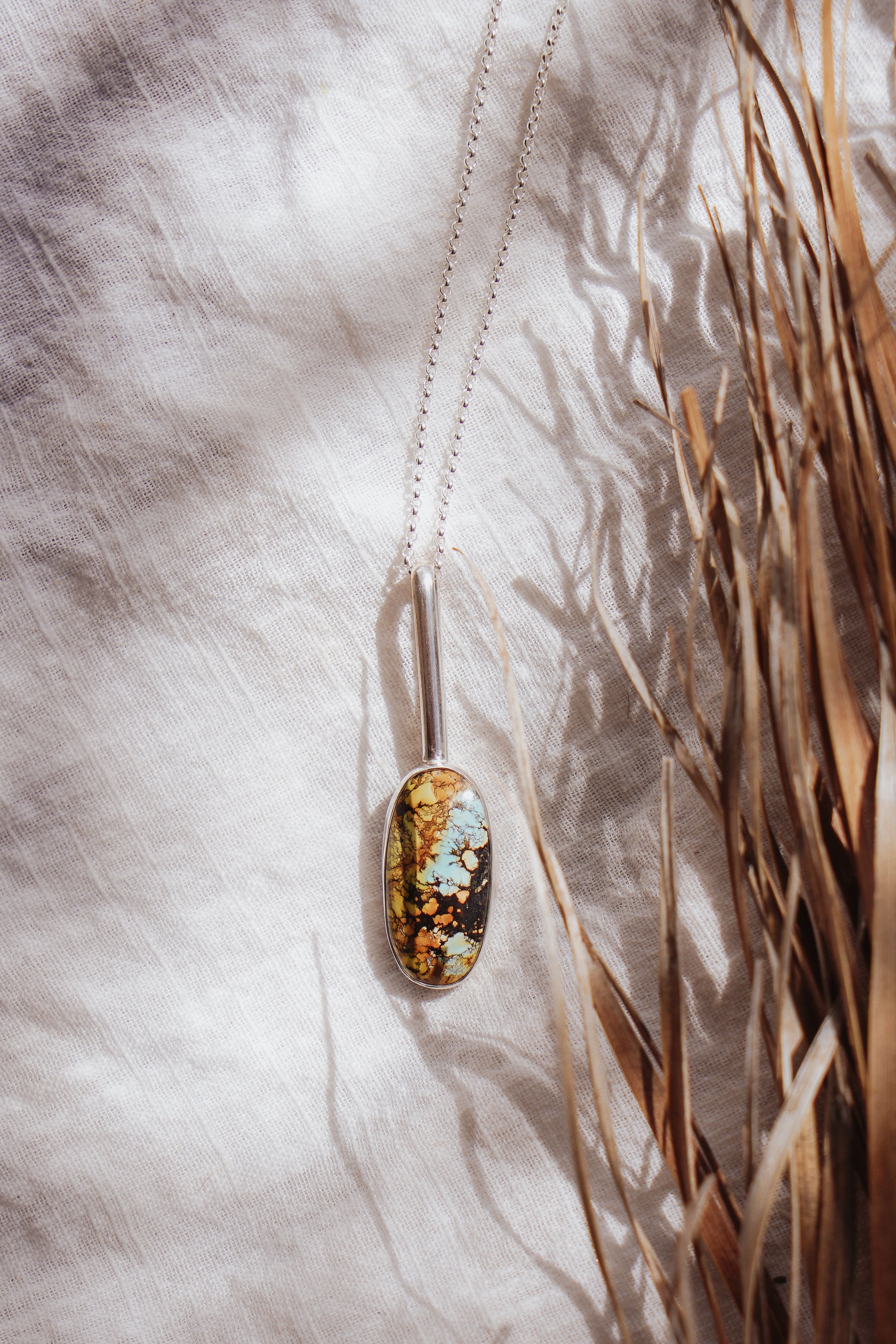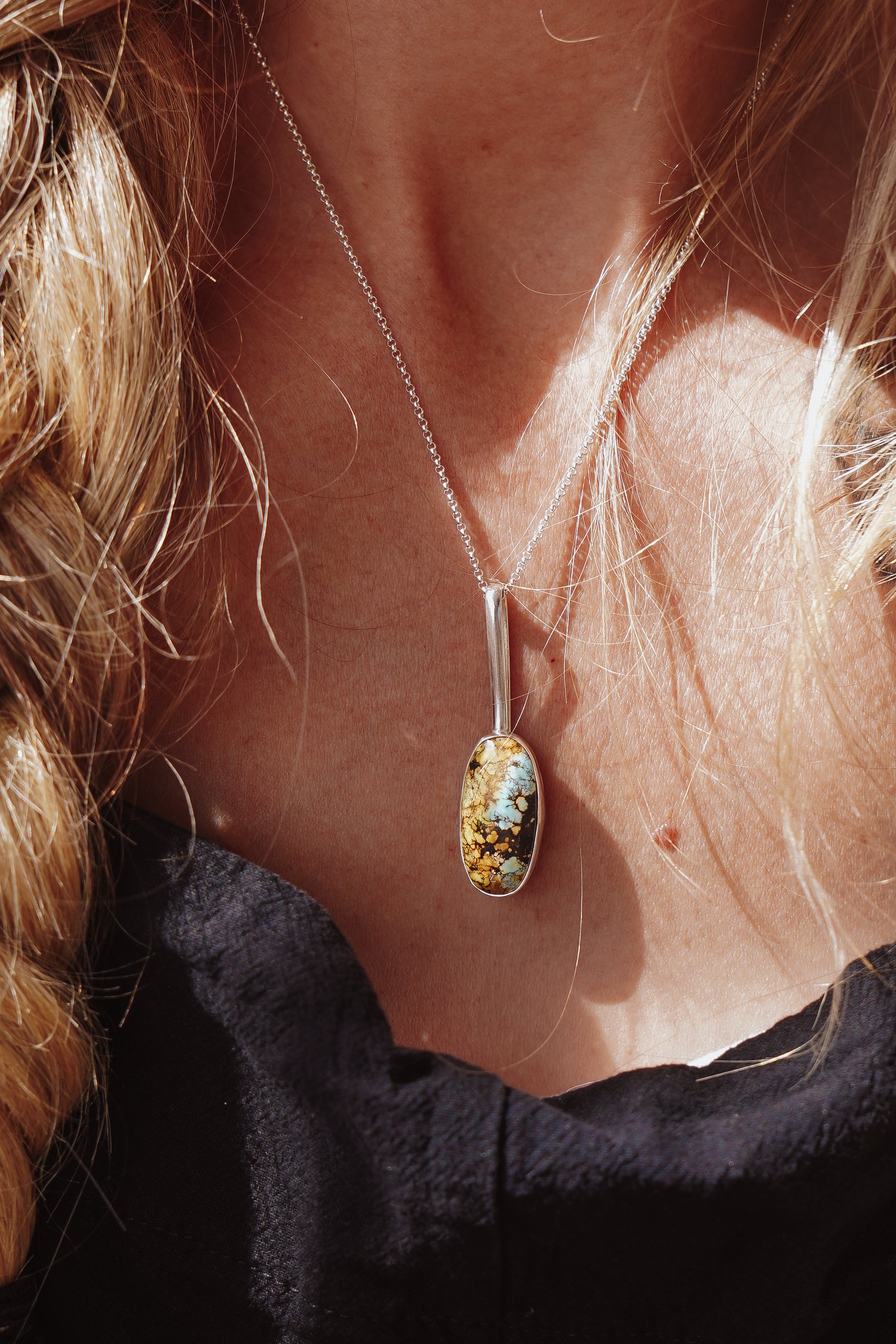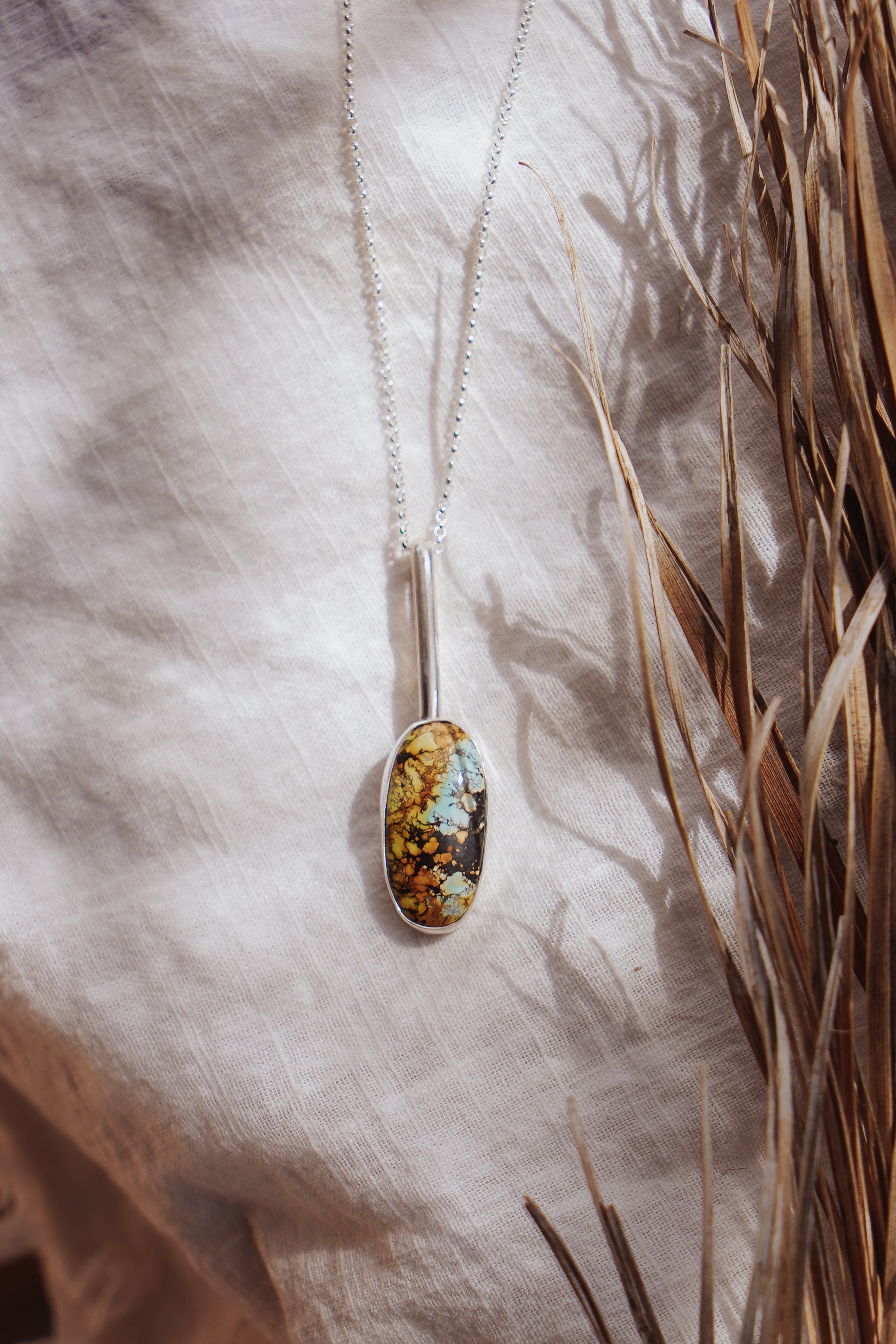 Yungai Turquoise Necklace
The matrix and color of this Yungai Turquoise is unreal- I'm obsessed! Sometimes with lovely stones like this you just want to keep the design as simple as possible so the stone gets all the attention. These simple necklaces could be worn every day for any occasion.
9.25 Sterling Silver with Yungai Turquoise.
Handcrafted by Chandra & Andy Derrick in Tucson AZ. 
Packaged Mindfully with post-recycled paper products as well as recyclable packaging.  
Yungai Turquoise Necklace