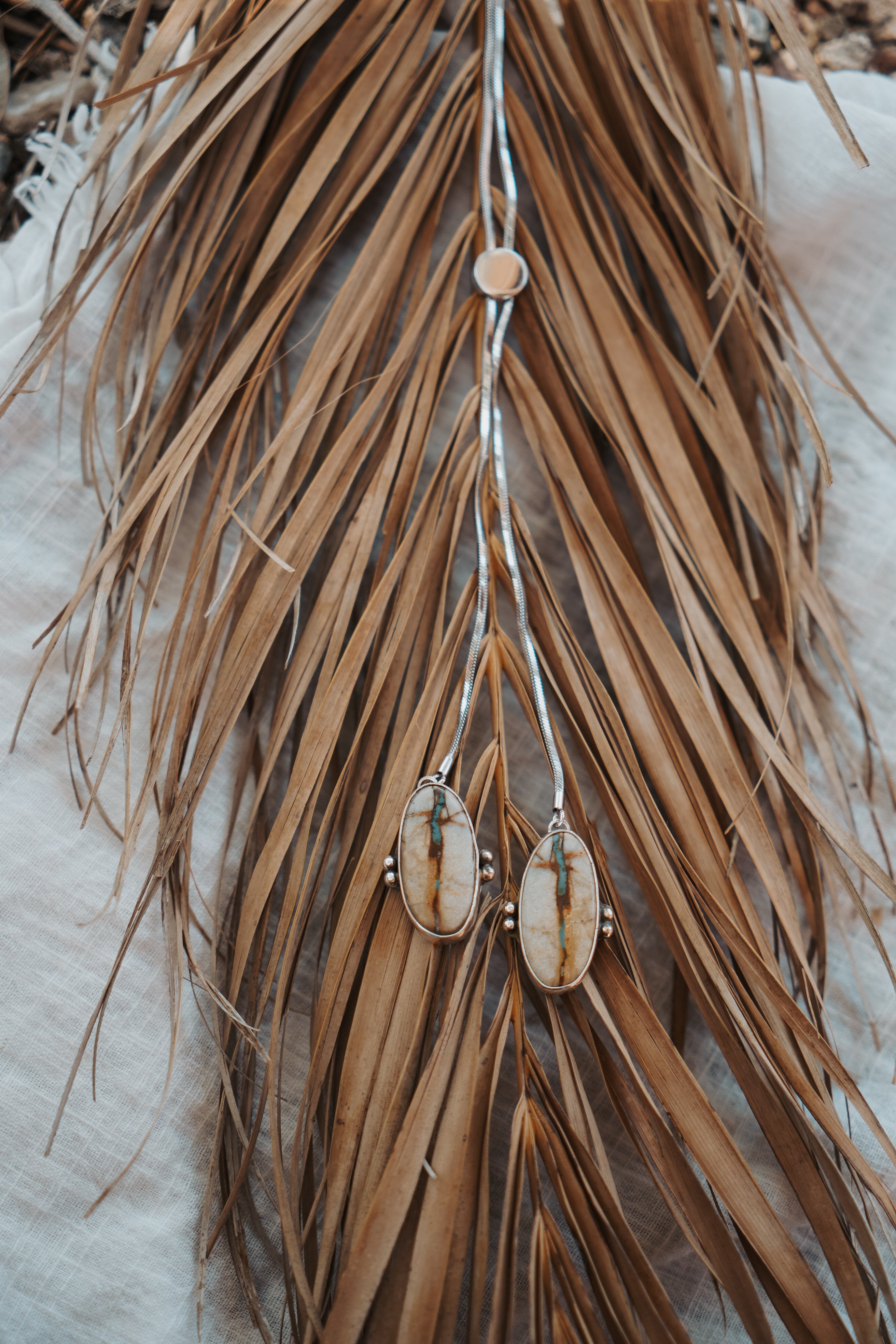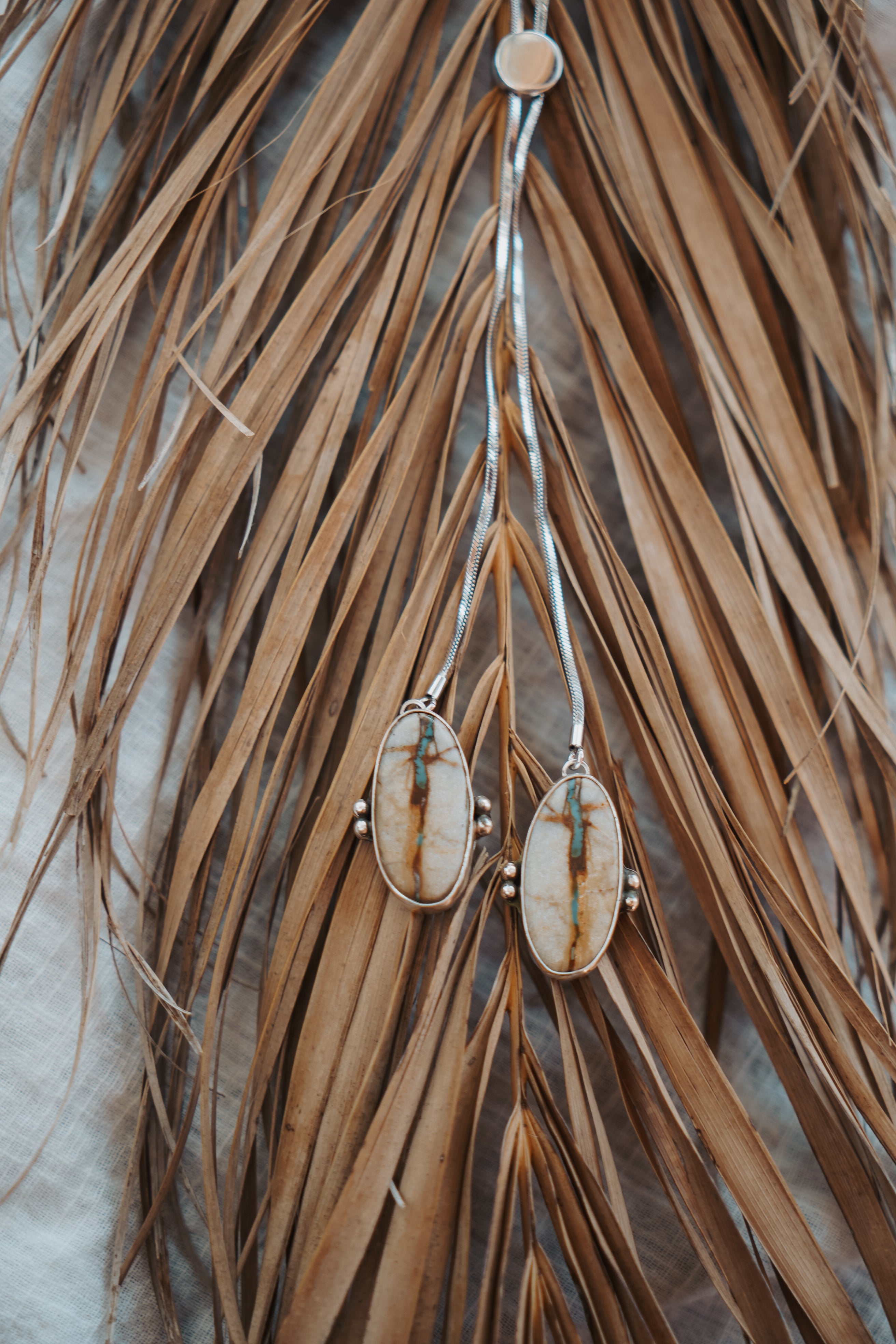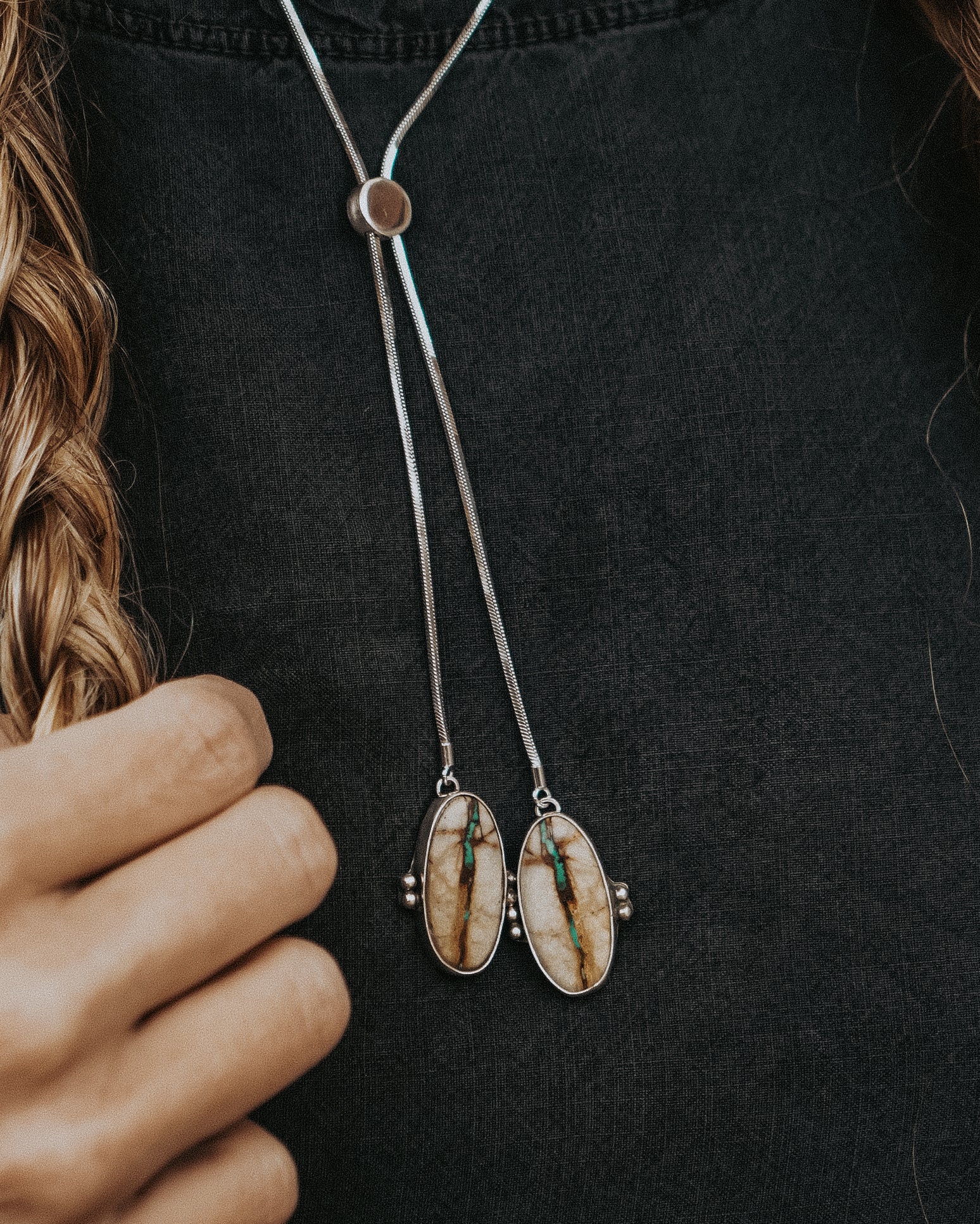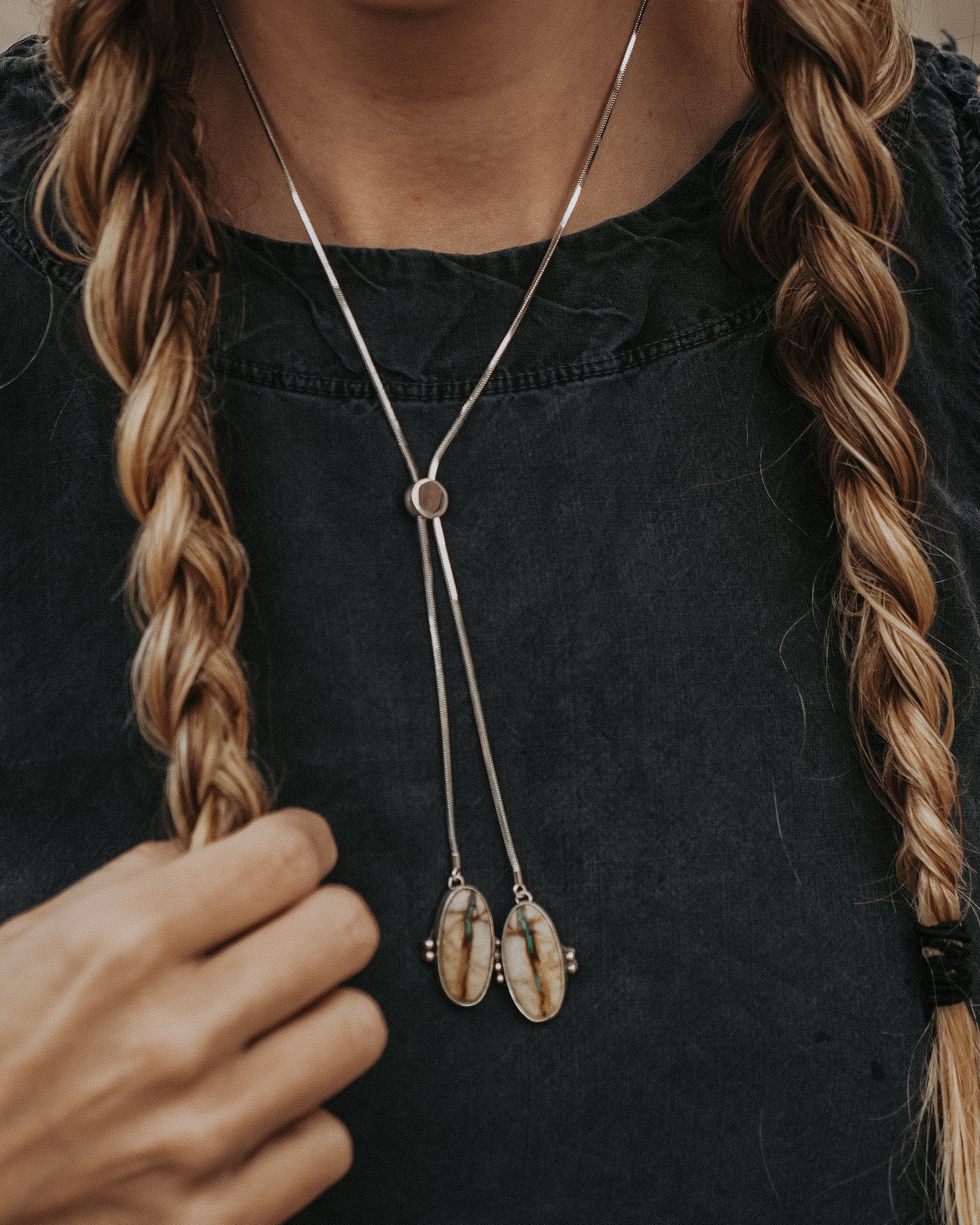 The Wilding Bolo in Royston Ribbon Turquoise
The Wilding Bolos were a big hit last collection and I'm so pumped to bring them back! They've got the perfect mix of southwest and boho and can be dressed up or down just as easily. It has a clasp in the back and is adjustable to be worn asymmetrical, around a collar or however you please.

Hangs at 24-26". Made with .925 Sterling Silver.
Handcrafted by Chandra & Andy Derrick in Tucson AZ. 
Packaged Mindfully with post-recycled paper products as well as recyclable packaging.  
The Wilding Bolo in Royston Ribbon Turquoise