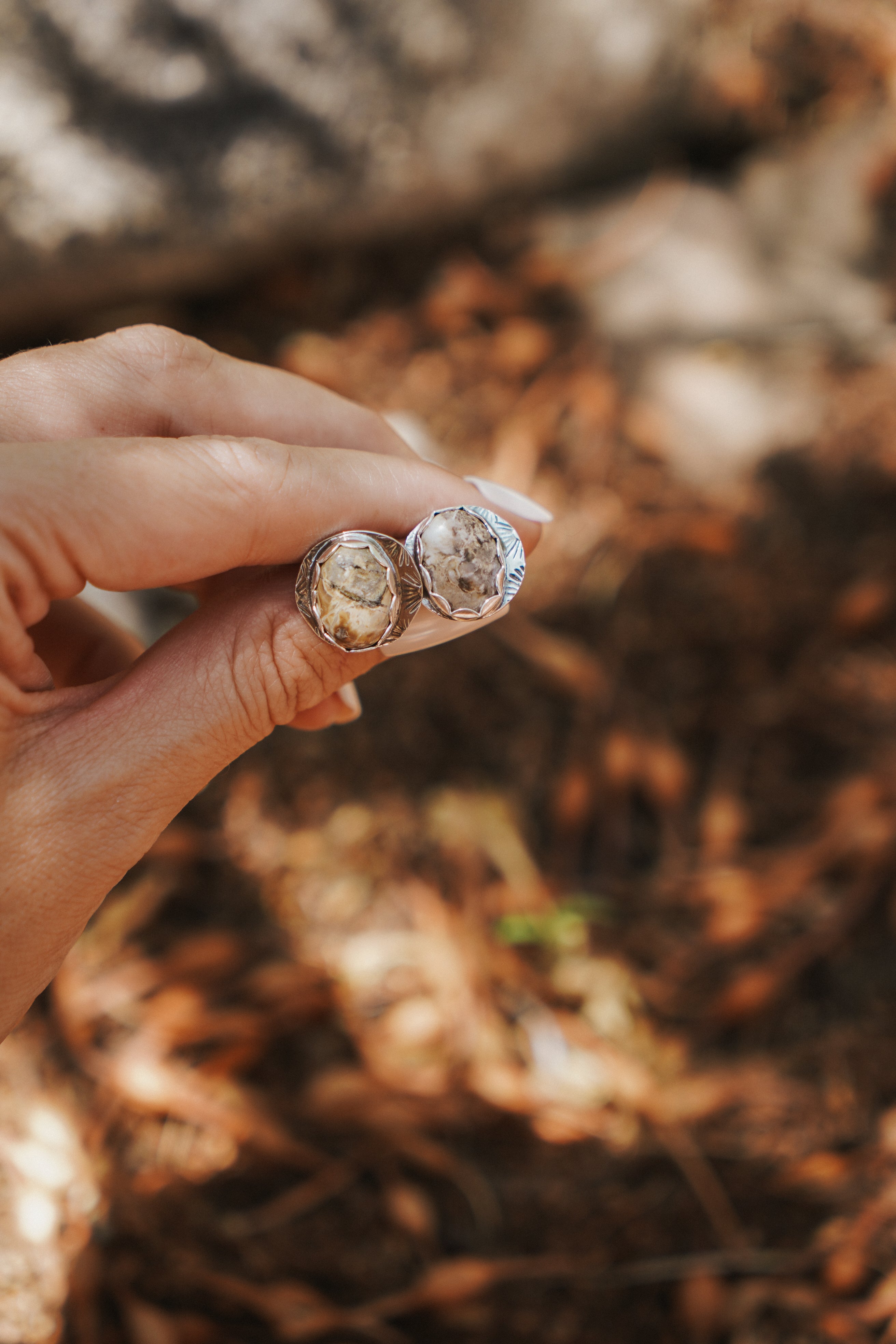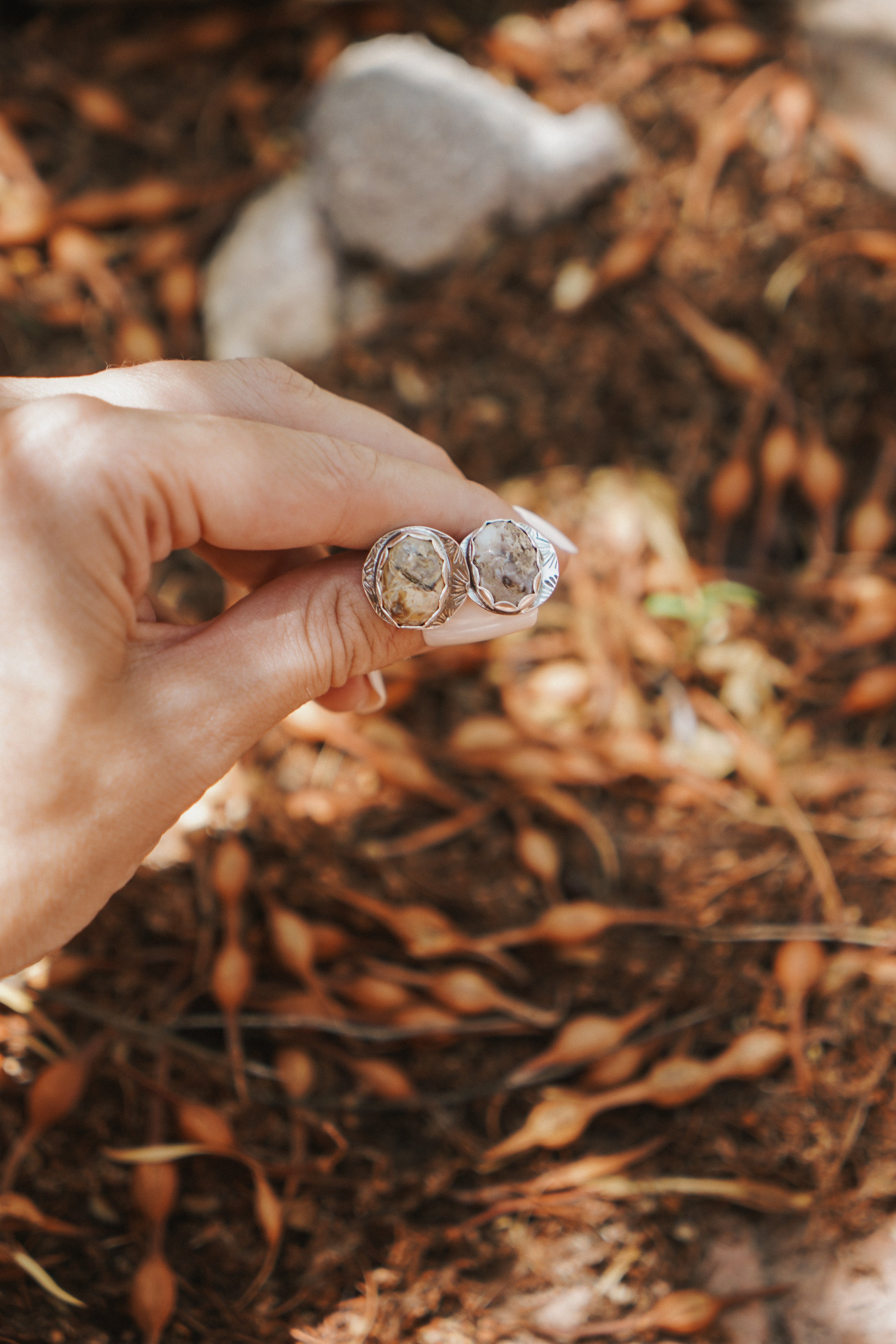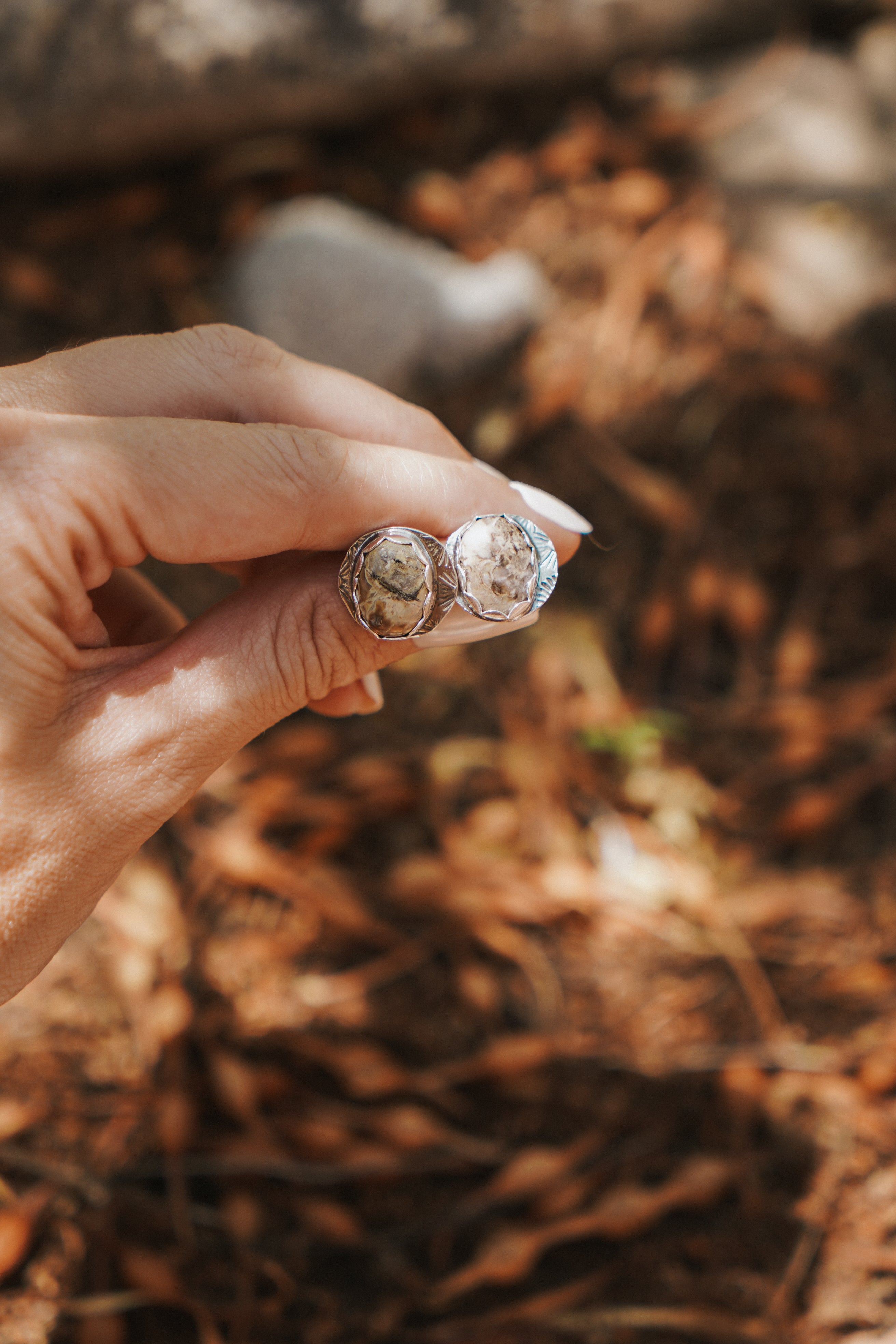 The Wildhorse Bloom Studs
The Bloom Studs are an everyday earring that is lightweight, ready for an adventure, but also can totally dress up any outfit...and, I mean, just look at those Wildhorse stones. I LOVE them!
Made with Wildhorse and .925 Sterling Silver.
Handcrafted by Chandra Rae in Tucson AZ. 
Packaged Mindfully with post-recycled paper products as well as recyclable packaging. 
The Wildhorse Bloom Studs