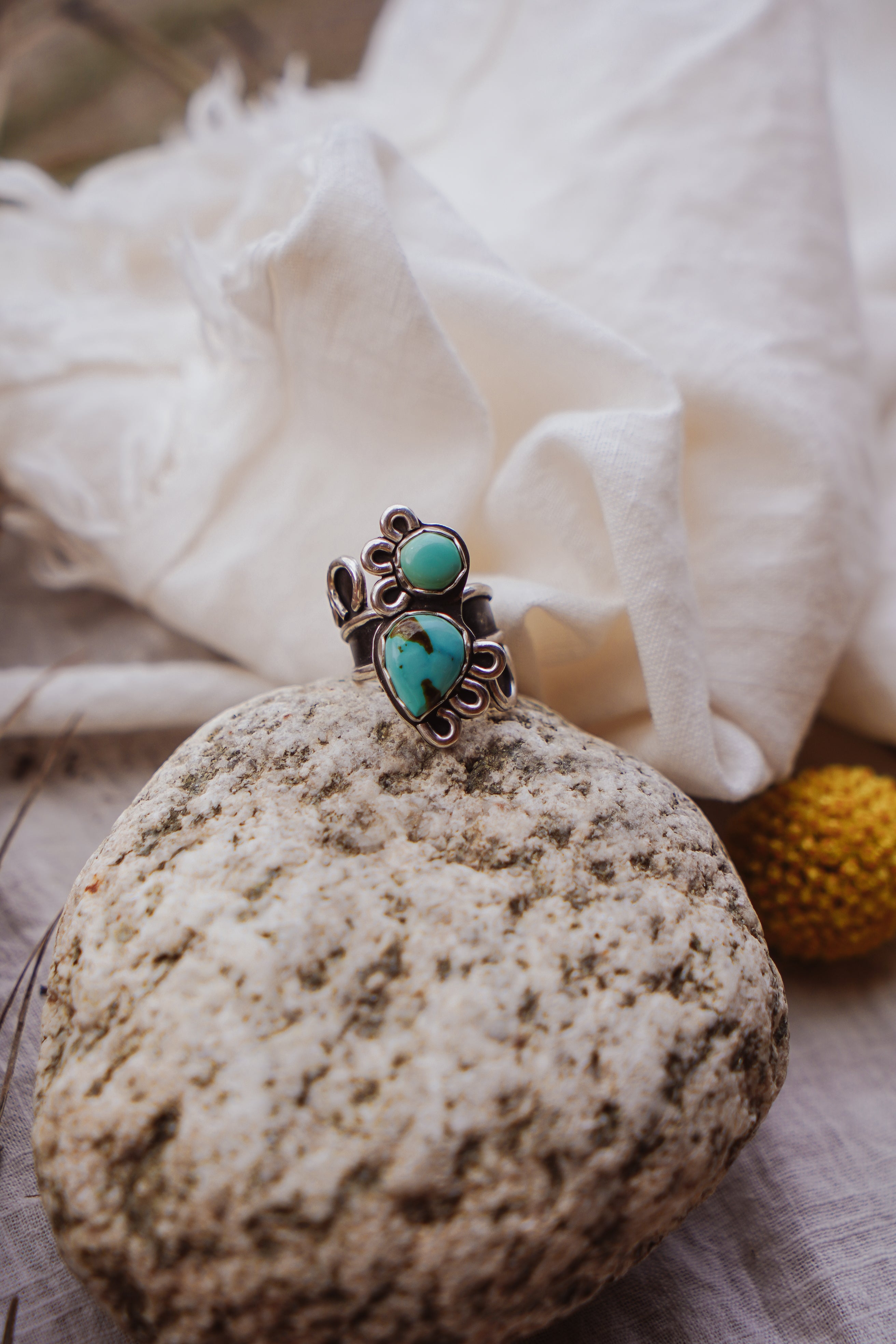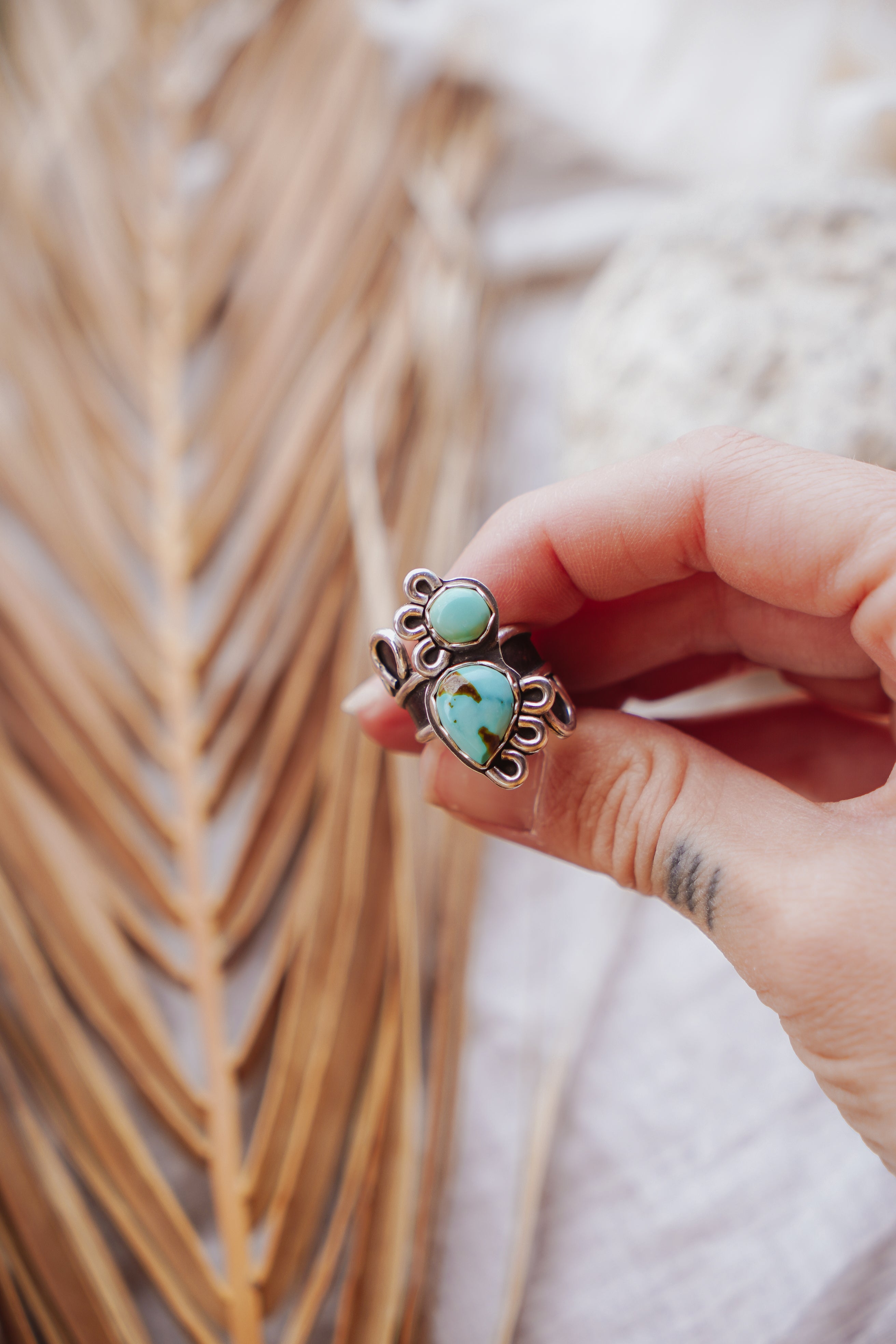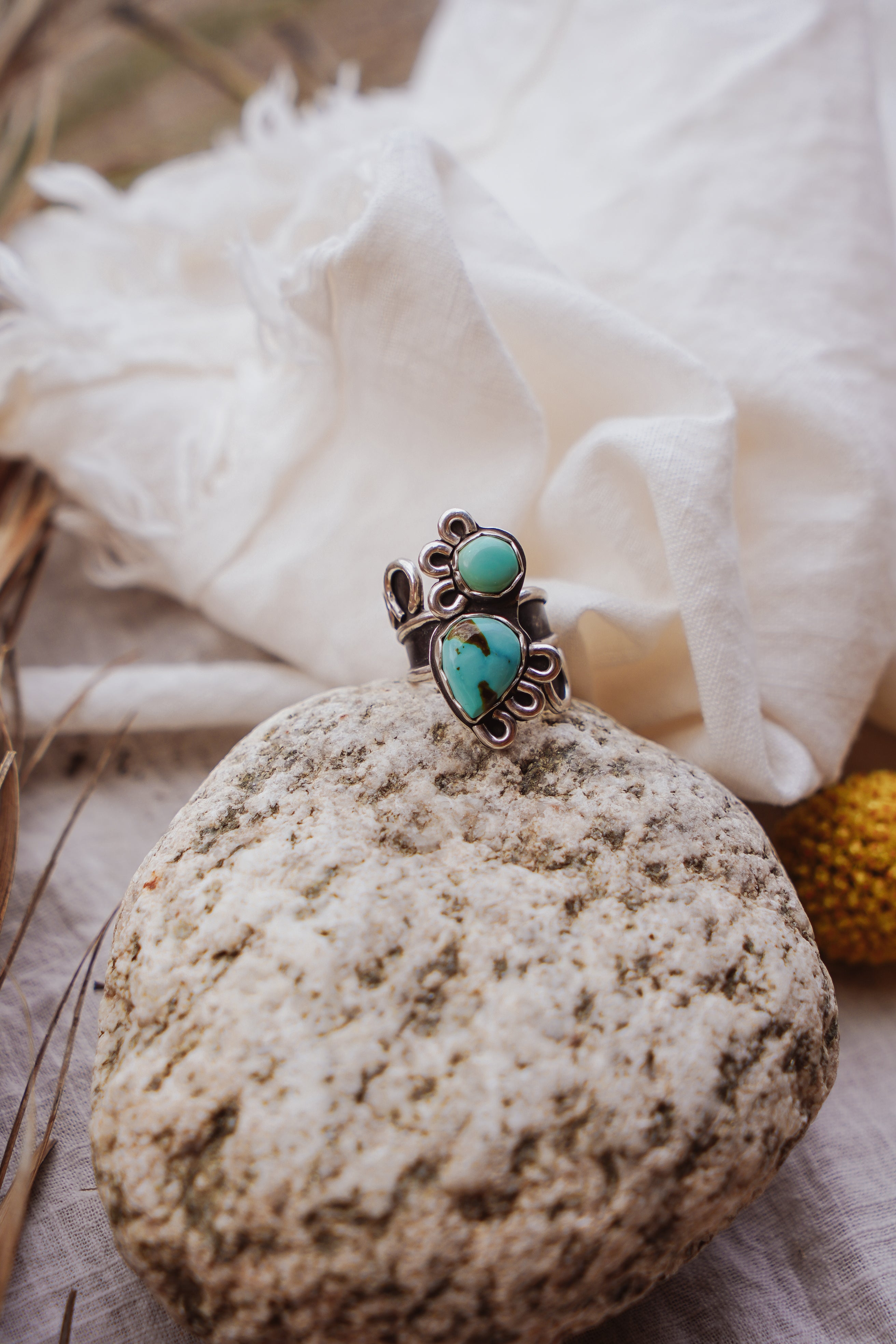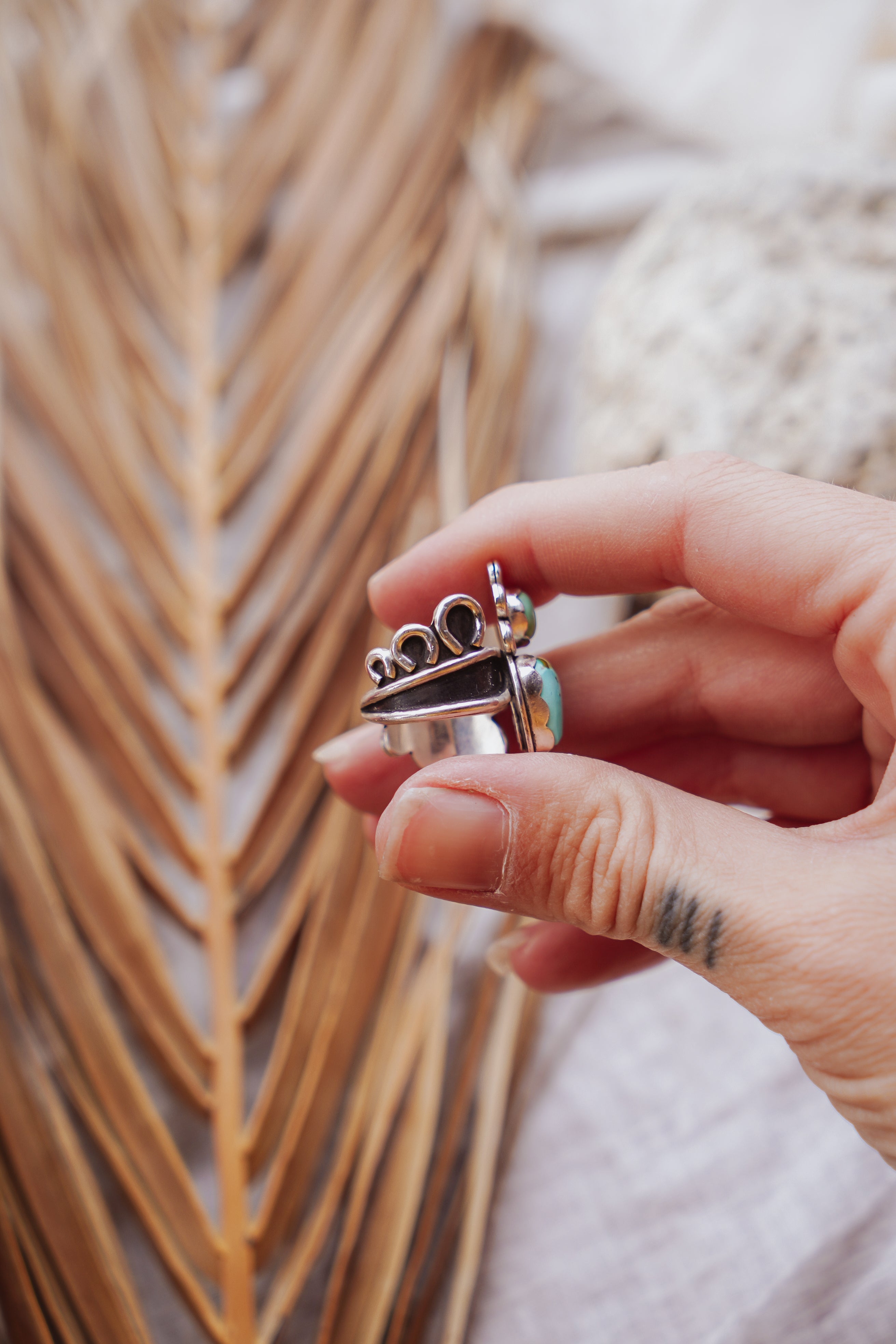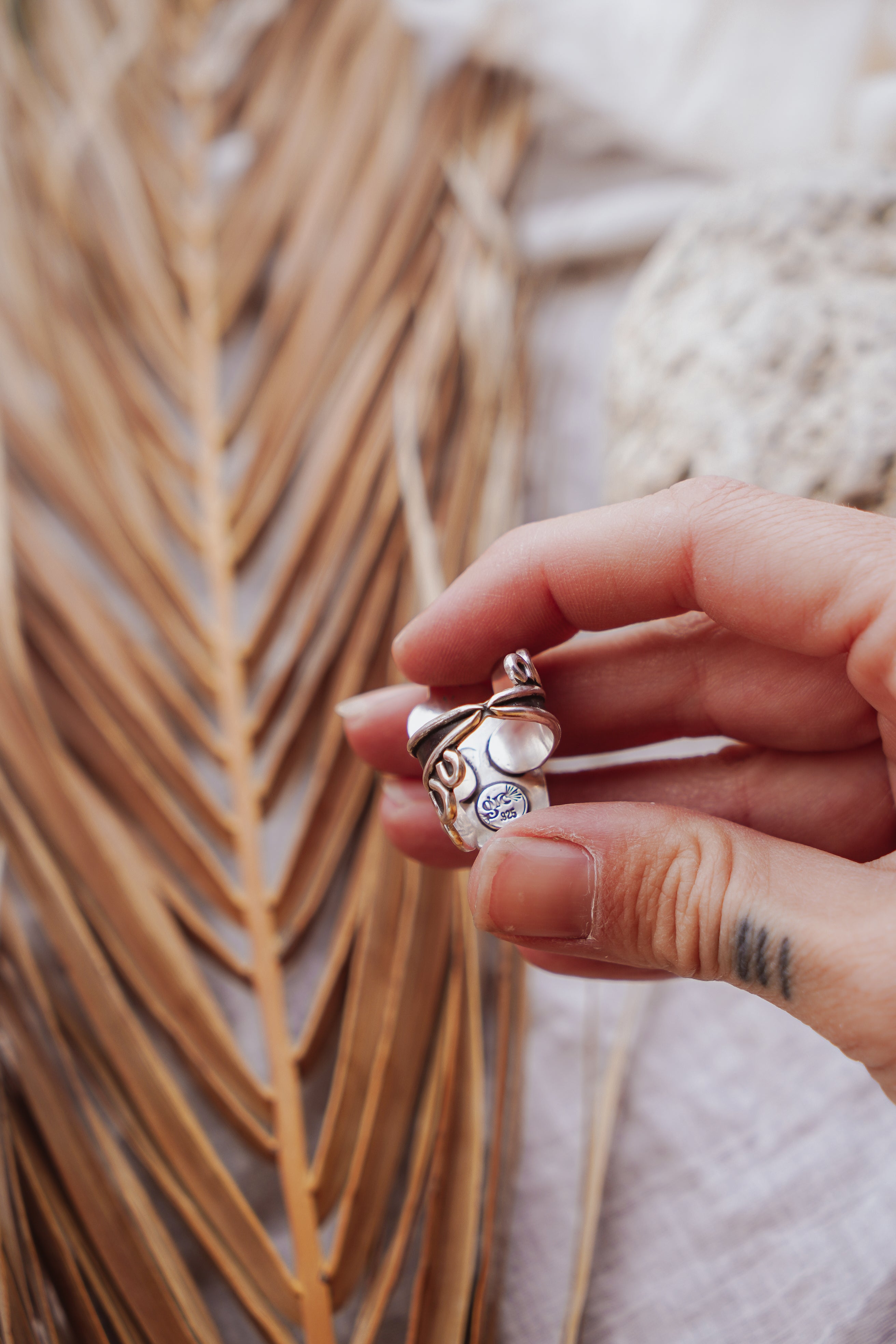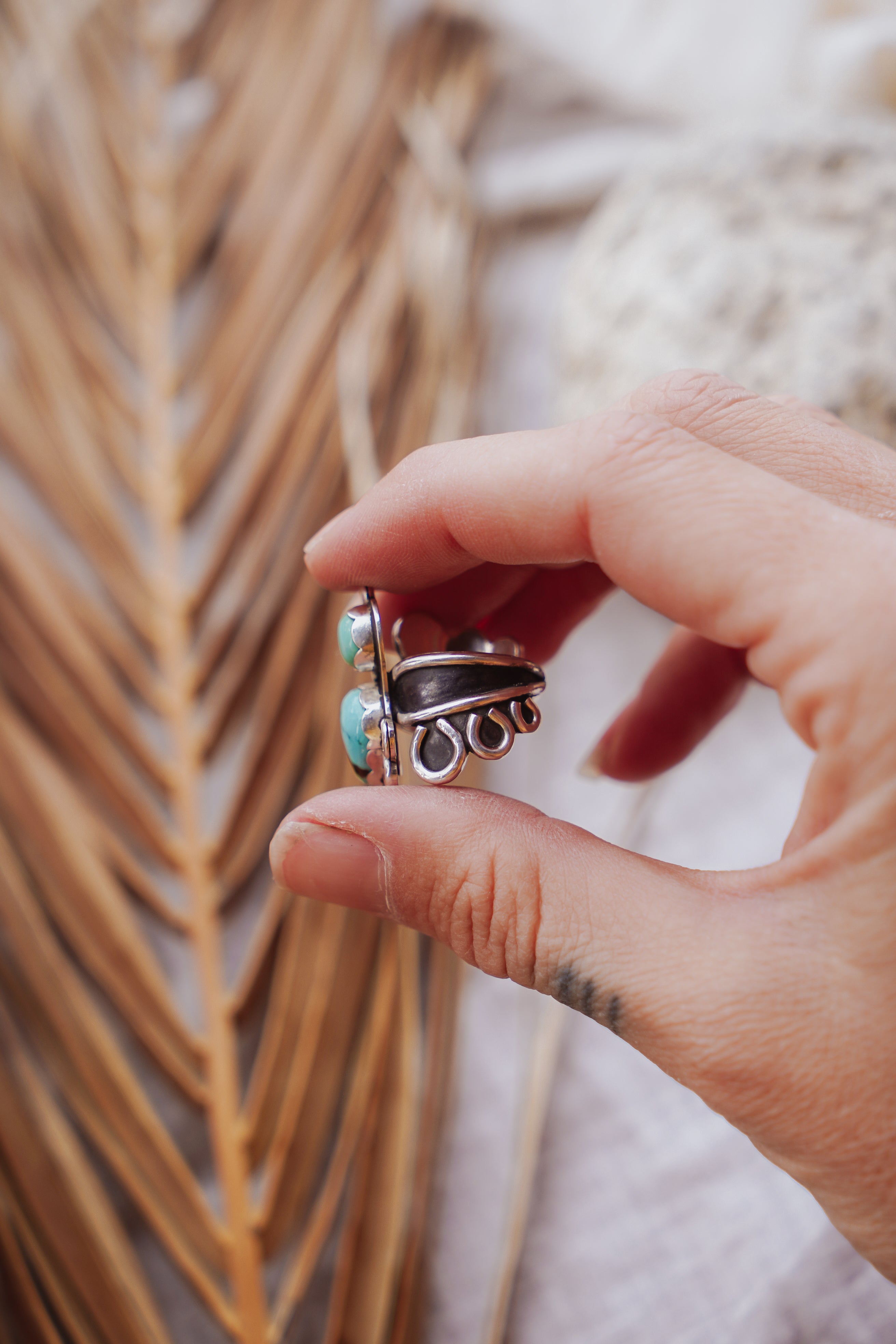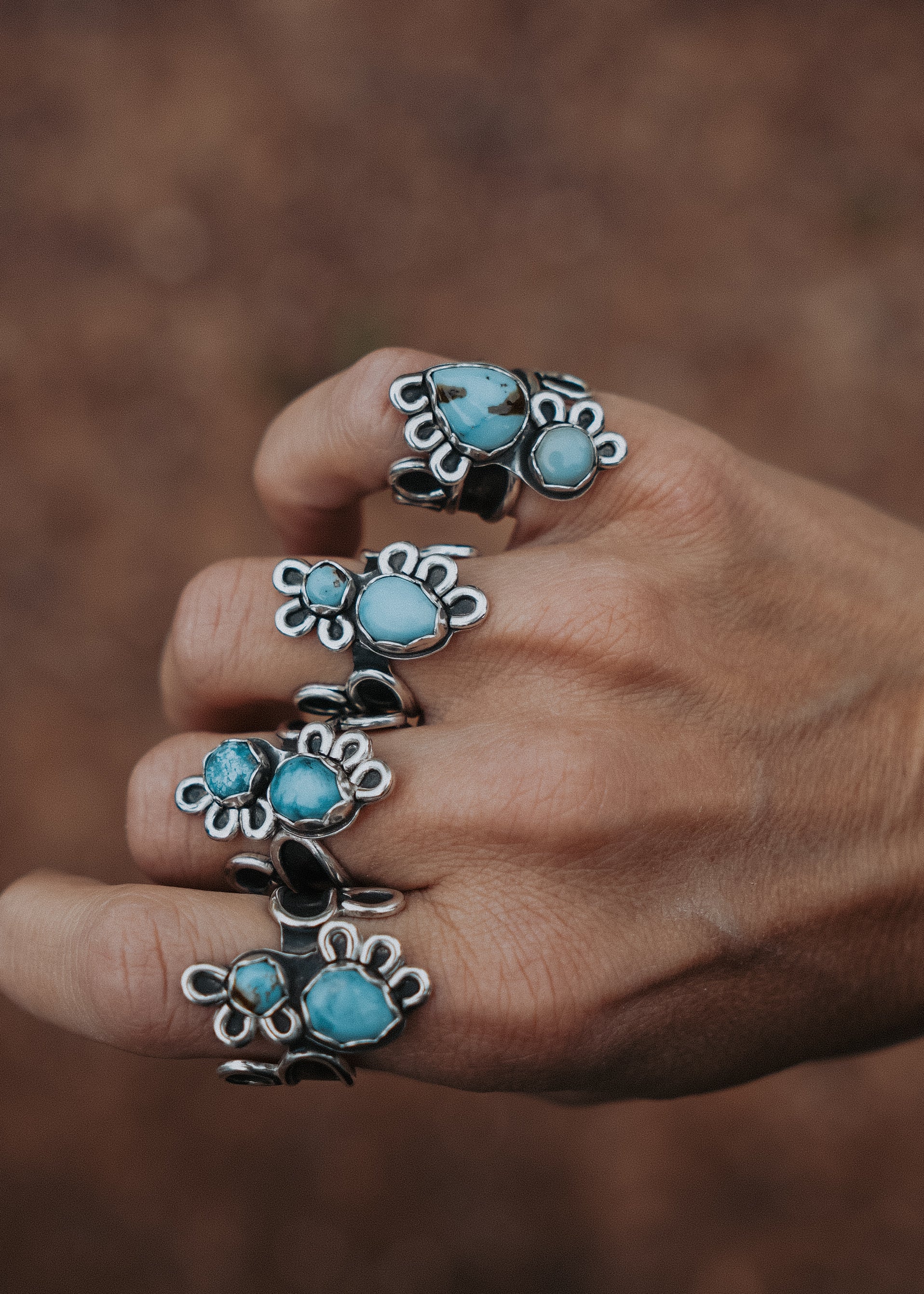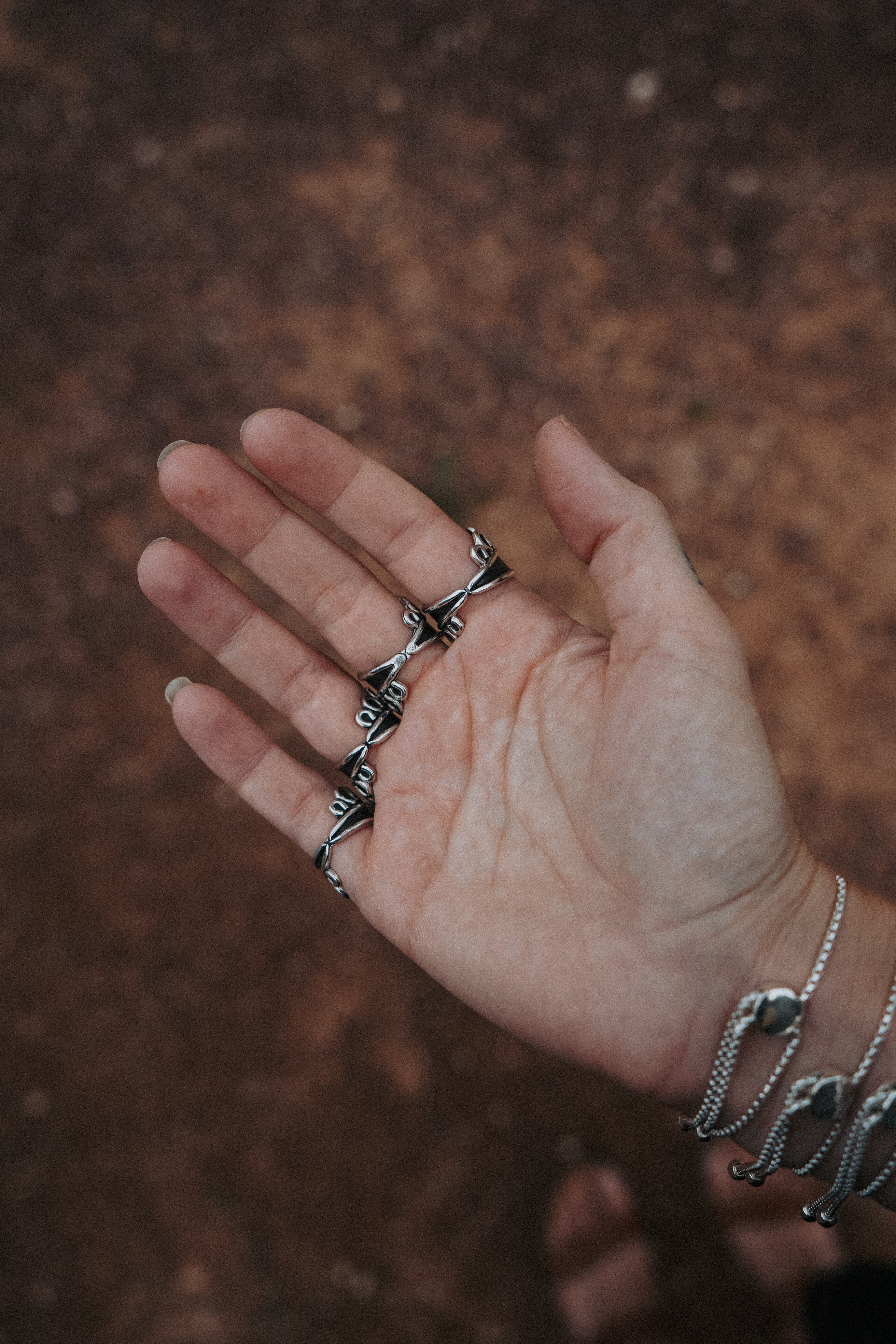 The Whimsy Ring in Hubei & Golden Hills (Size 6)
We had SO much fun designing these whimsical rings- I'm so thrilled with how the bands turned out. And the light blue turquoise is absolutely beautiful! 
I can't wait for these rings to be out there in the world with all their fun and light vibes!
9.25 Sterling Silver with Hubei & Golden Hills Turquoise.
Size 6
Handcrafted by Chandra & Andy Derrick in Tucson AZ. 
Packaged Mindfully with post-recycled paper products as well as recyclable packaging.  
The Whimsy Ring in Hubei & Golden Hills (Size 6)