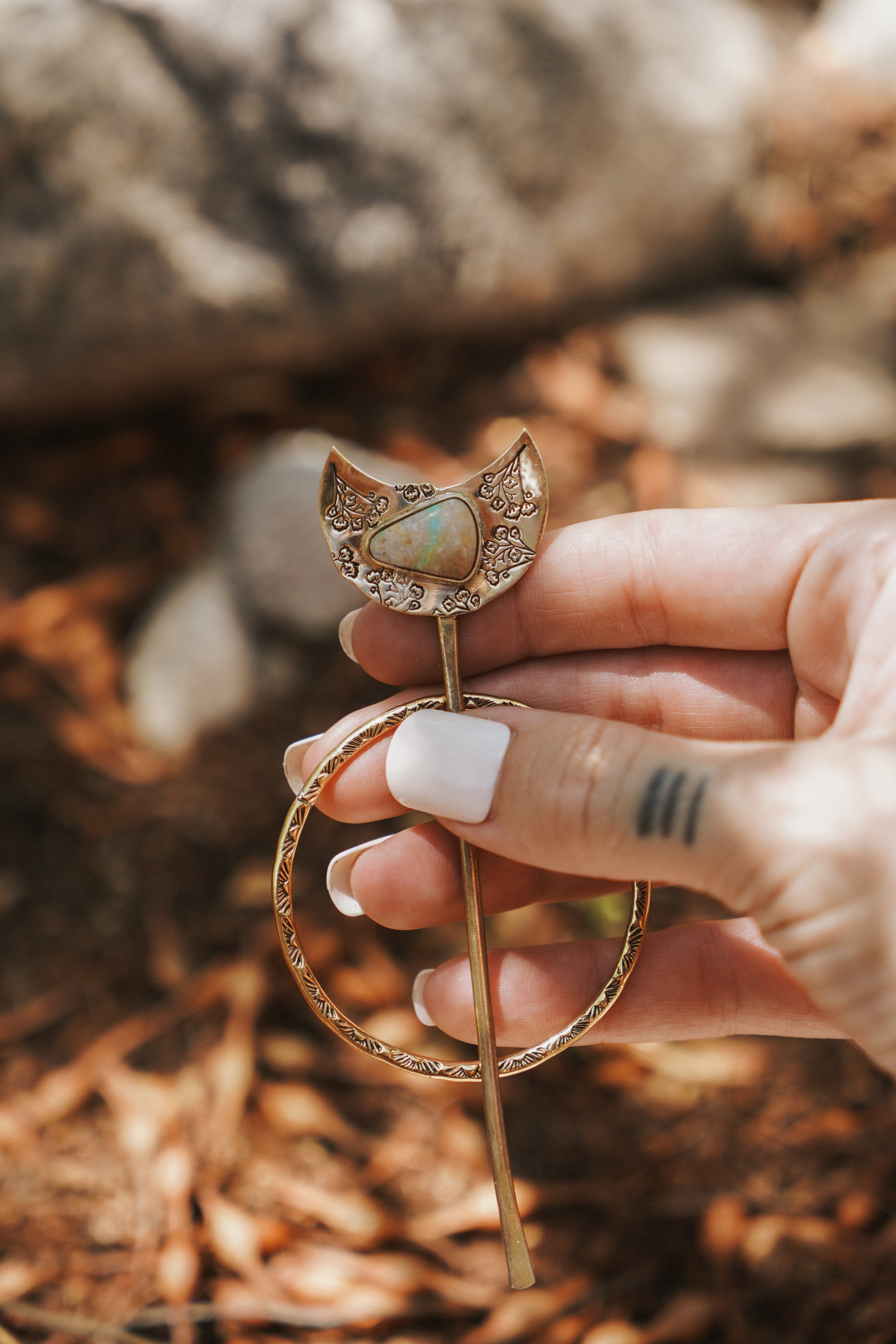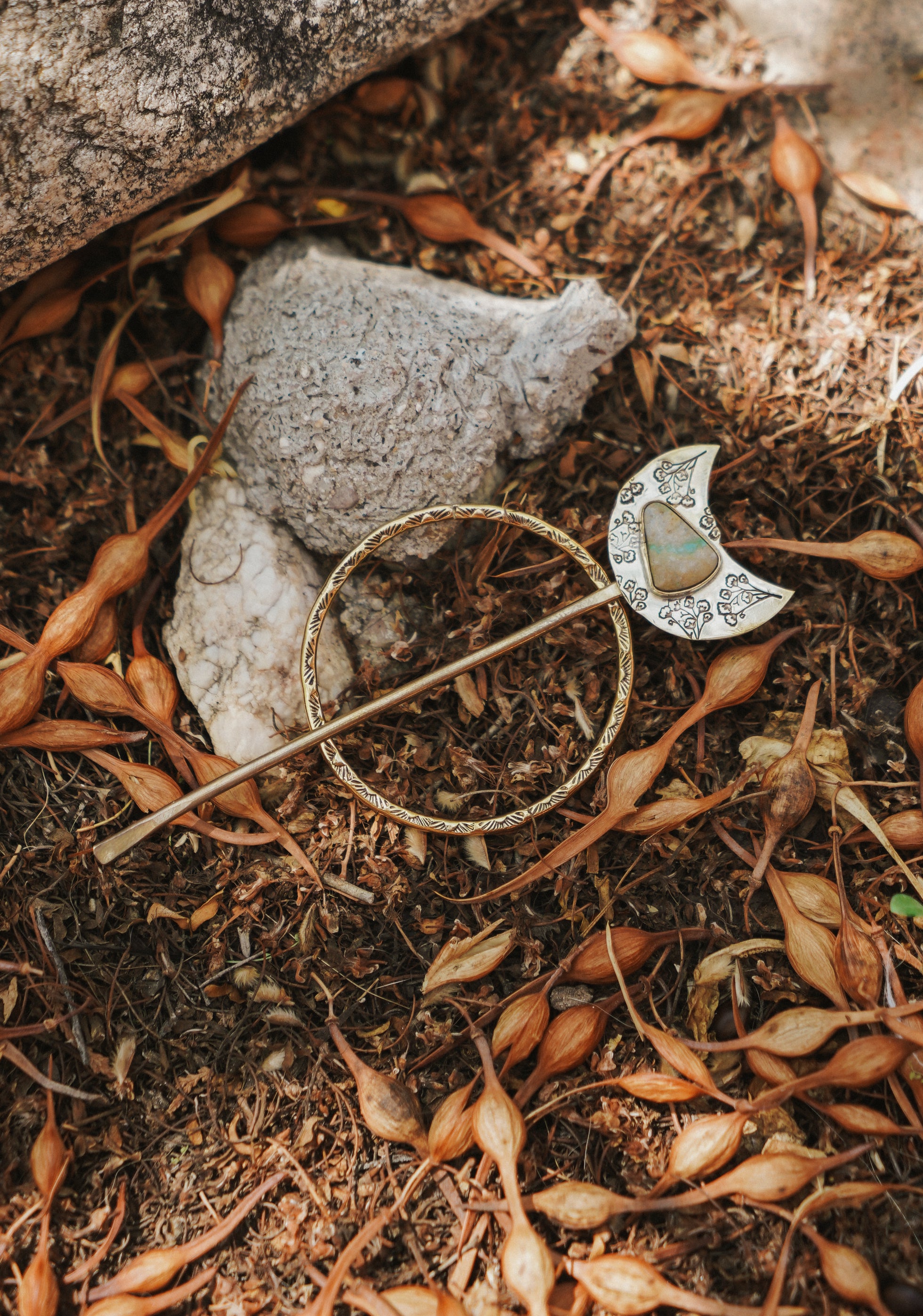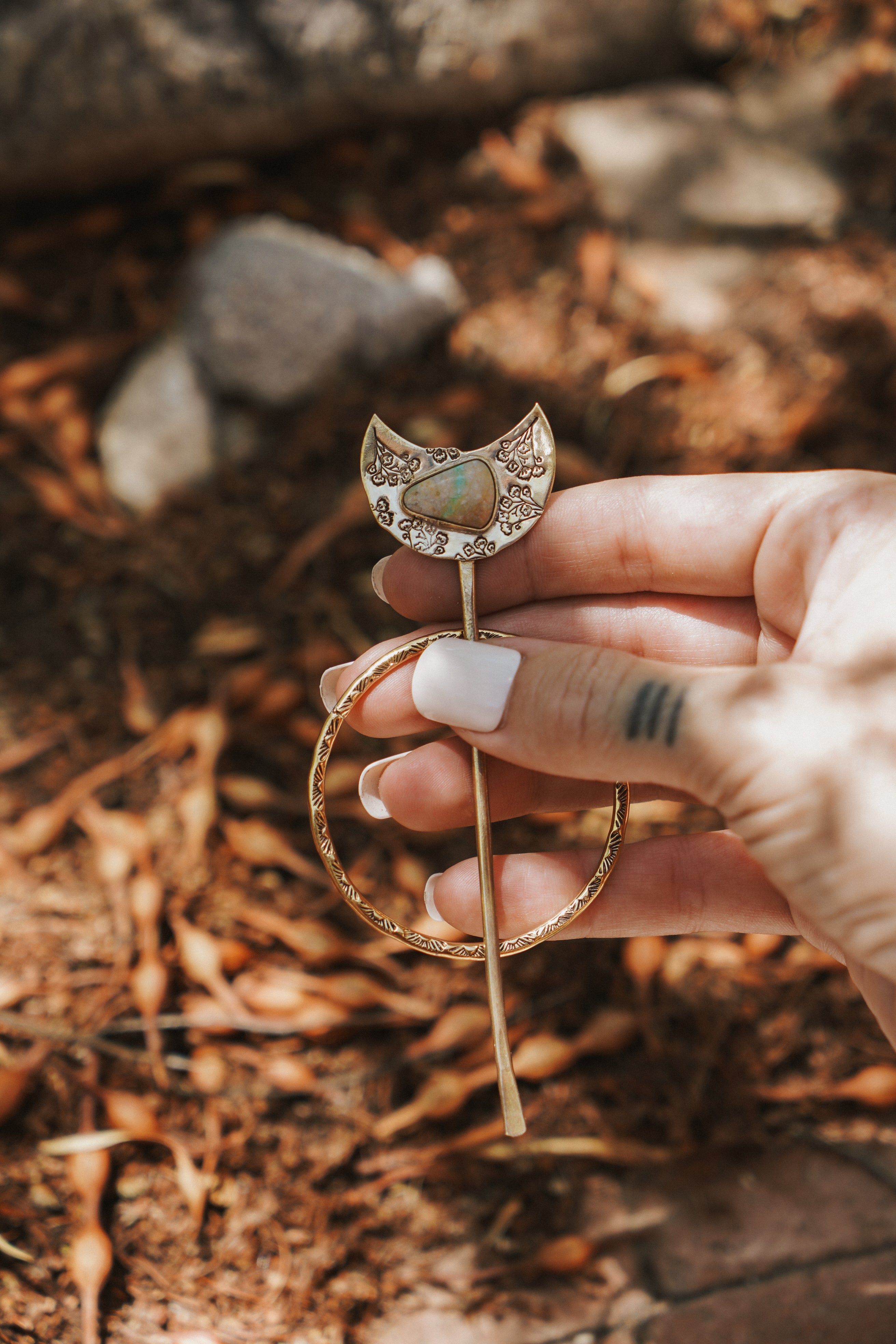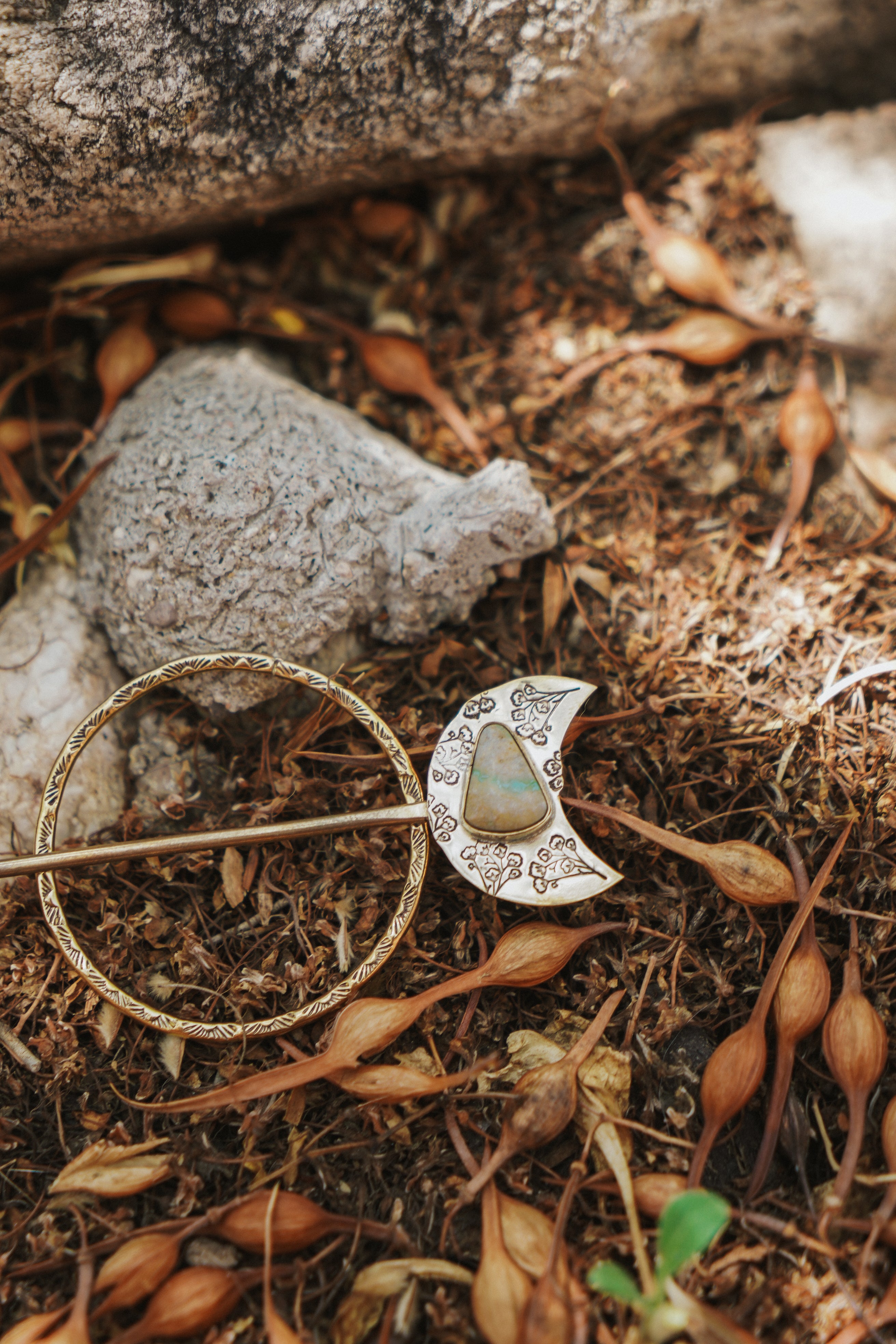 The Wanderer Hair Pin in Royston Ribbon Turquoise
These Wanderer Hair Pins are so easy to use and perfect for a quick boho half-up look. This pin is made with a piece of stunning Royston Ribbon Turquoise. 
Each pin is handmade from brass with a hand-stamped design.
This Hair Pin is "ready to ship"
Handcrafted by Chandra Rae in Tucson AZ. 
Packaged Mindfully with post-recycled paper products as well as recyclable packaging.
The Wanderer Hair Pin in Royston Ribbon Turquoise