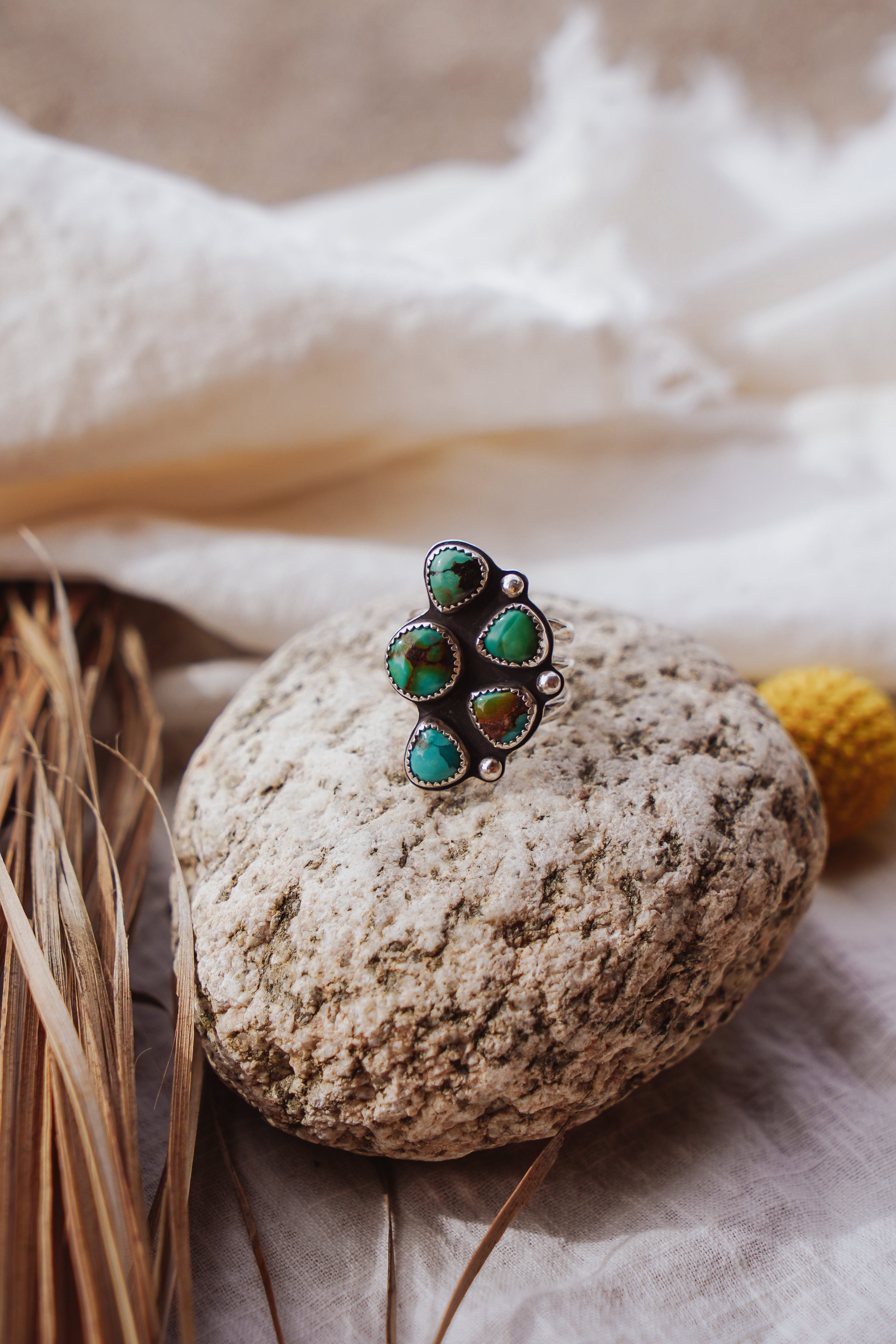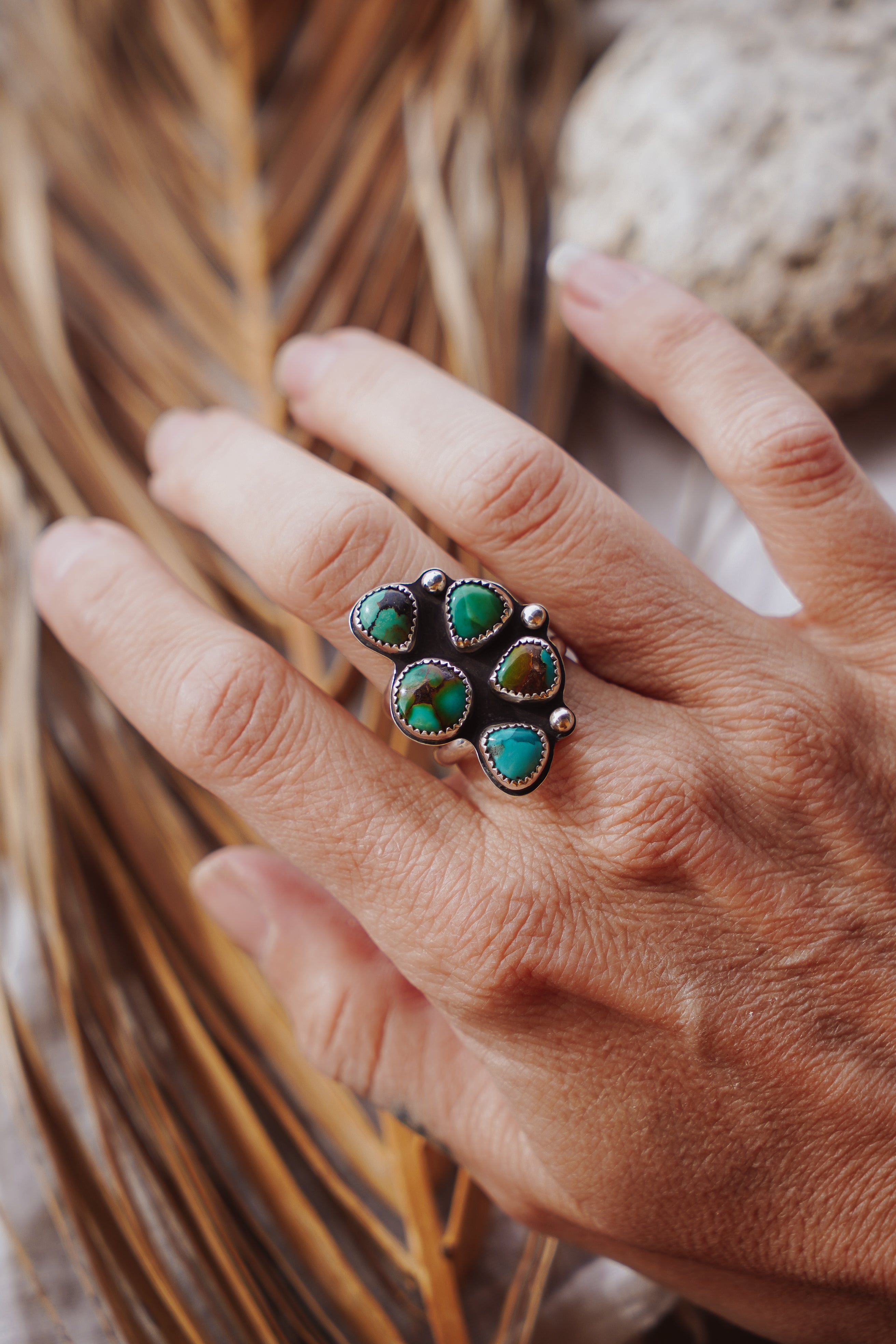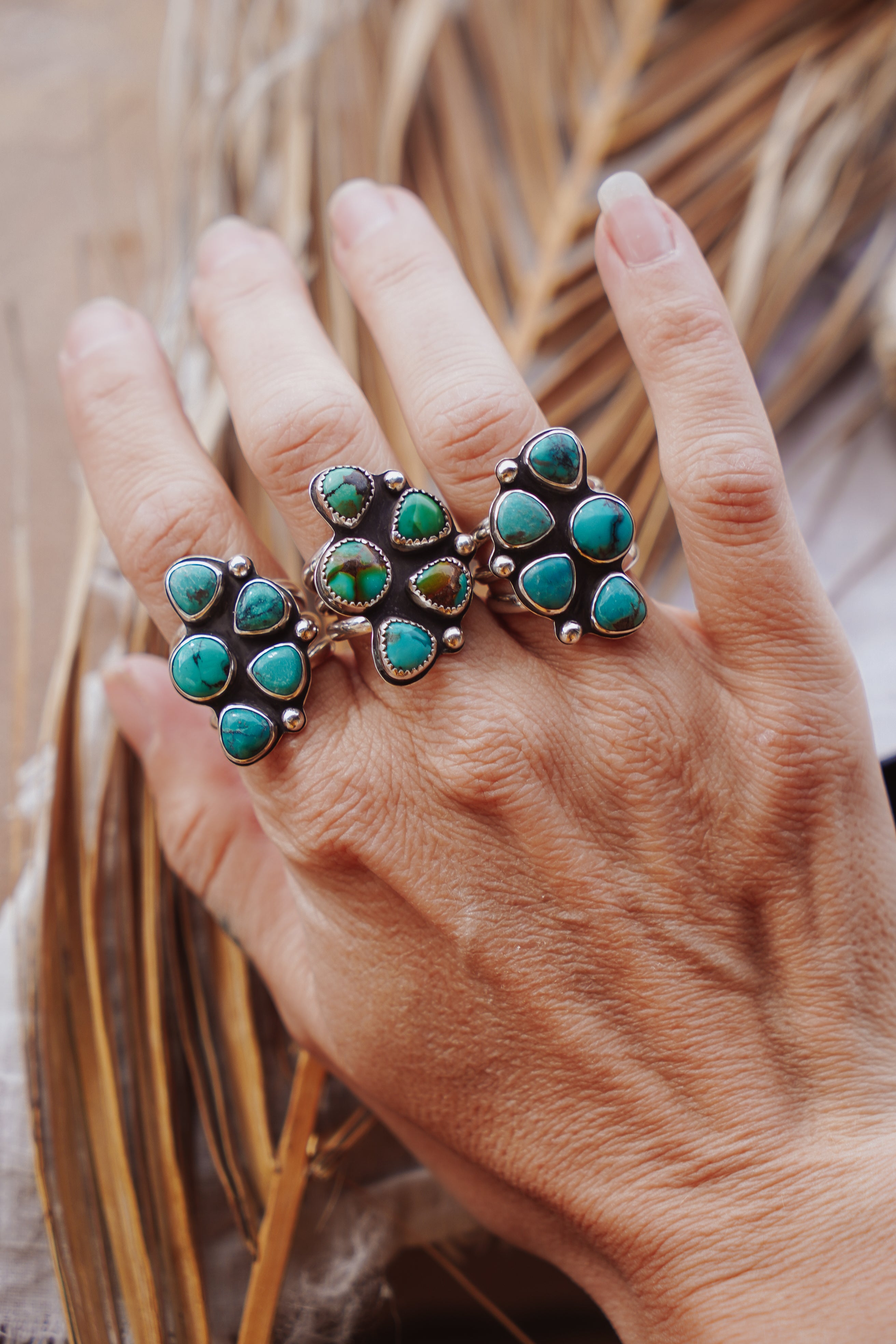 The Sun Flair Ring in Hubei Turquoise (Size 8)
The Sun Flair Rings are back! I have so much fun making these beauties and hope they bring joy and sunshine-y good vibes every time they're worn.
9.25 Sterling Silver with Hubei Turquoise.
Size 8
Handcrafted by Chandra & Andy Derrick in Tucson AZ. 
Packaged Mindfully with post-recycled paper products as well as recyclable packaging.  
The Sun Flair Ring in Hubei Turquoise (Size 8)