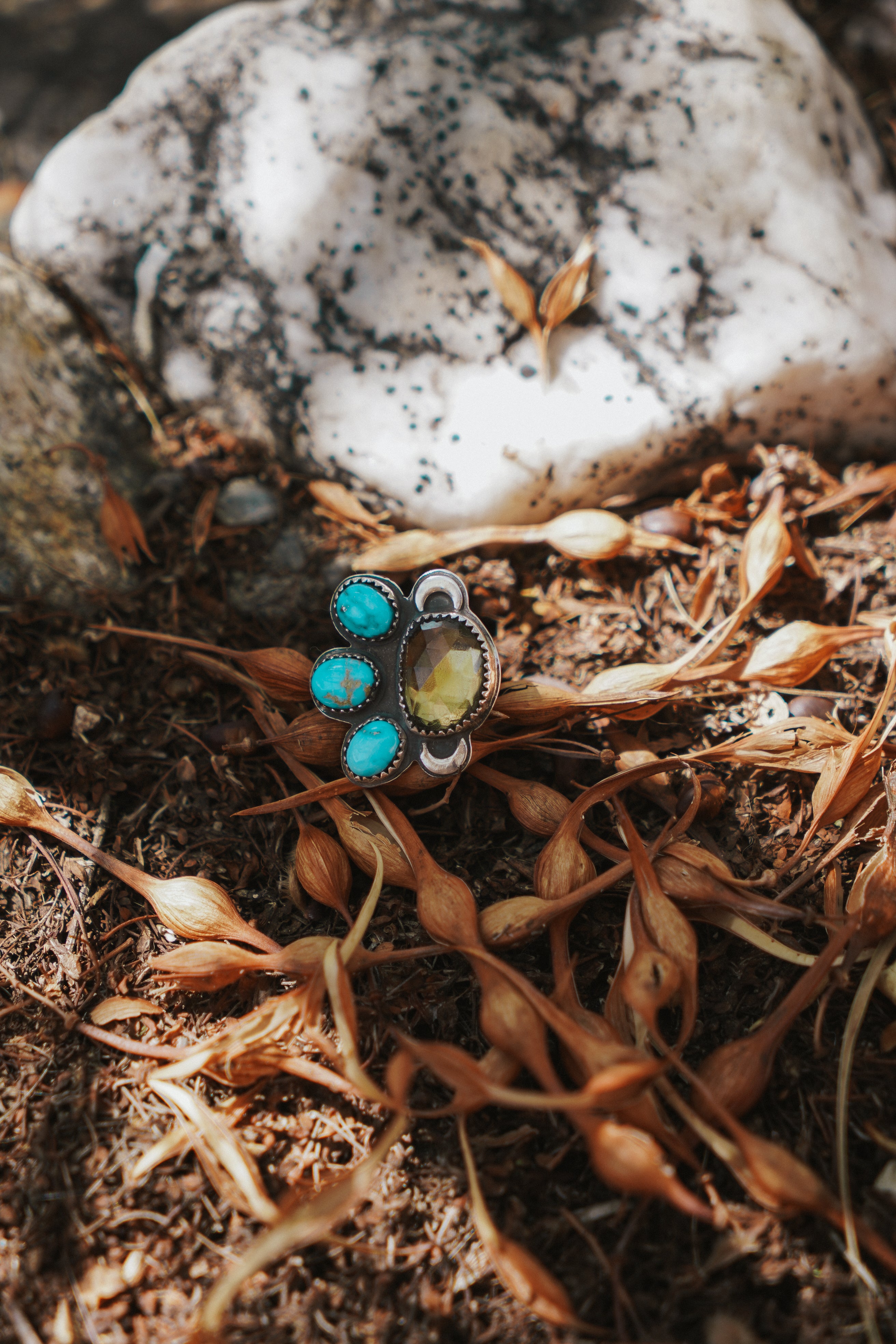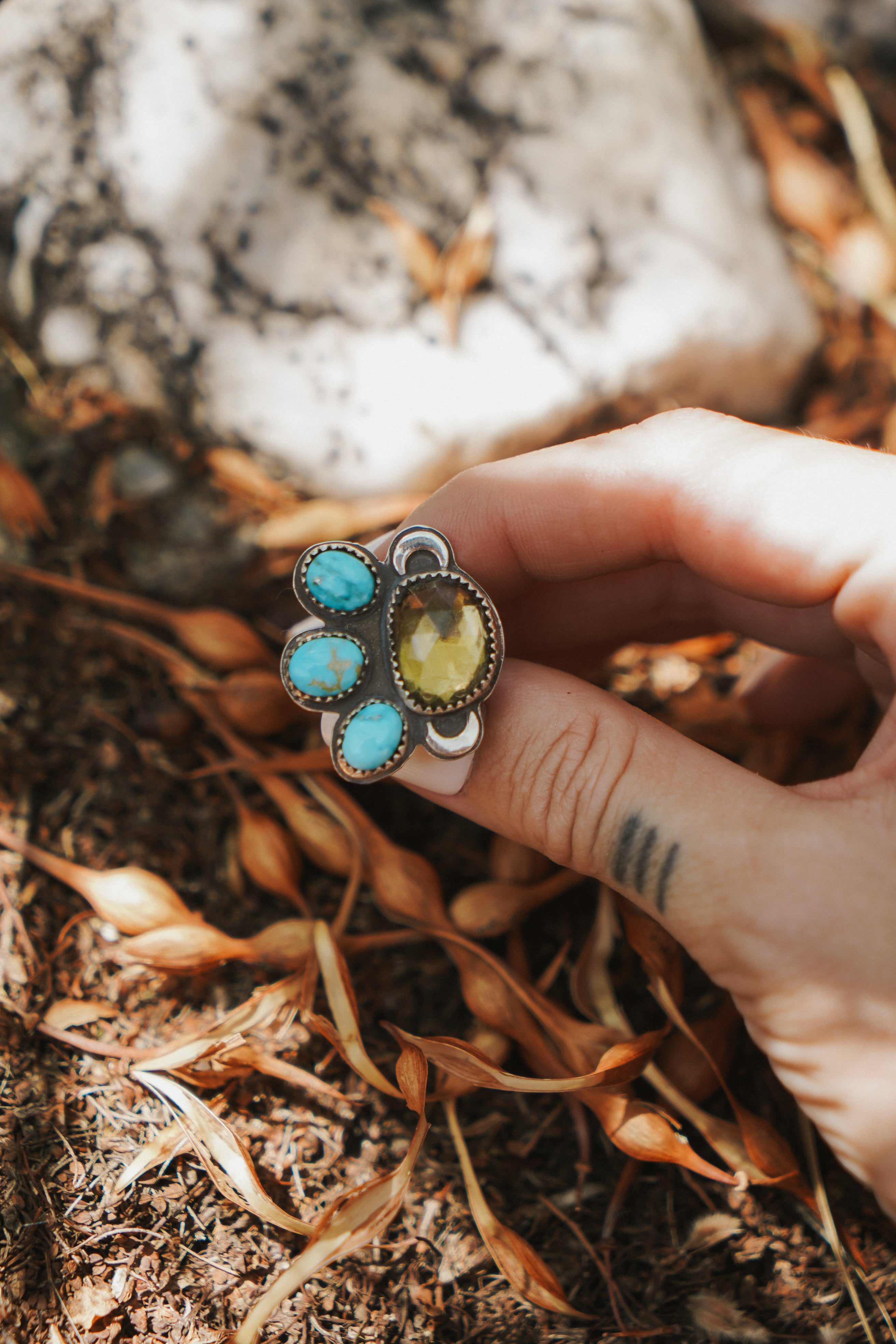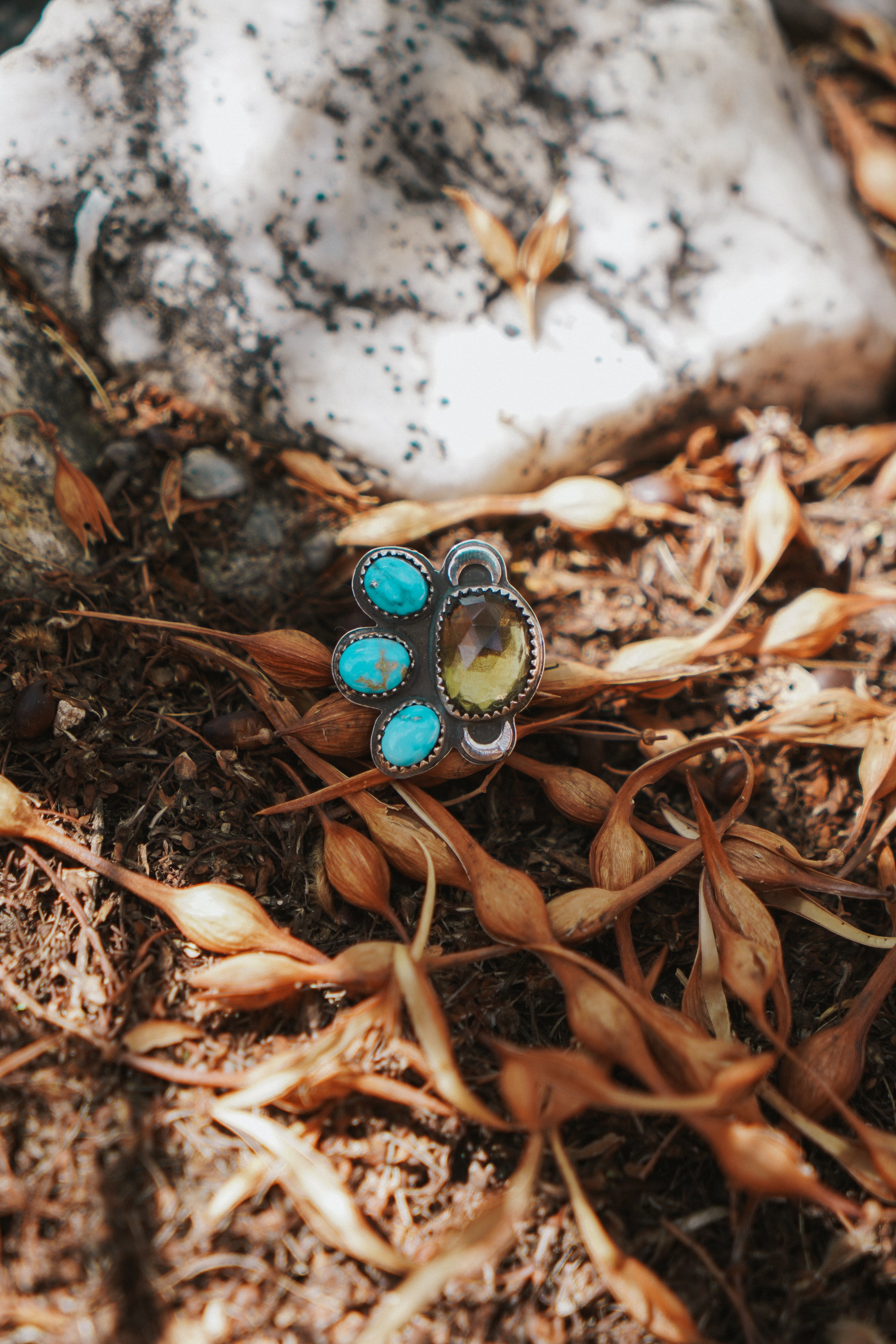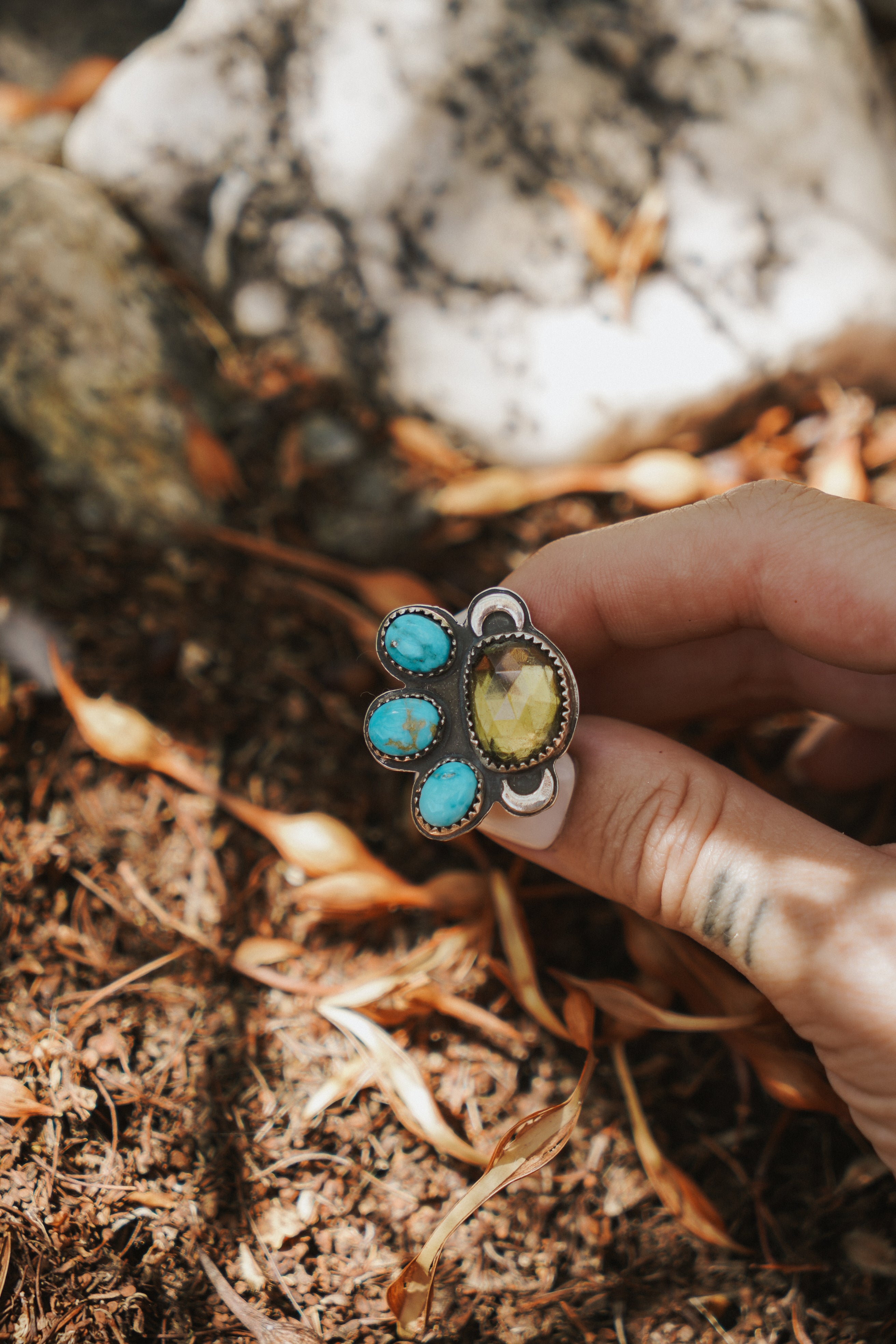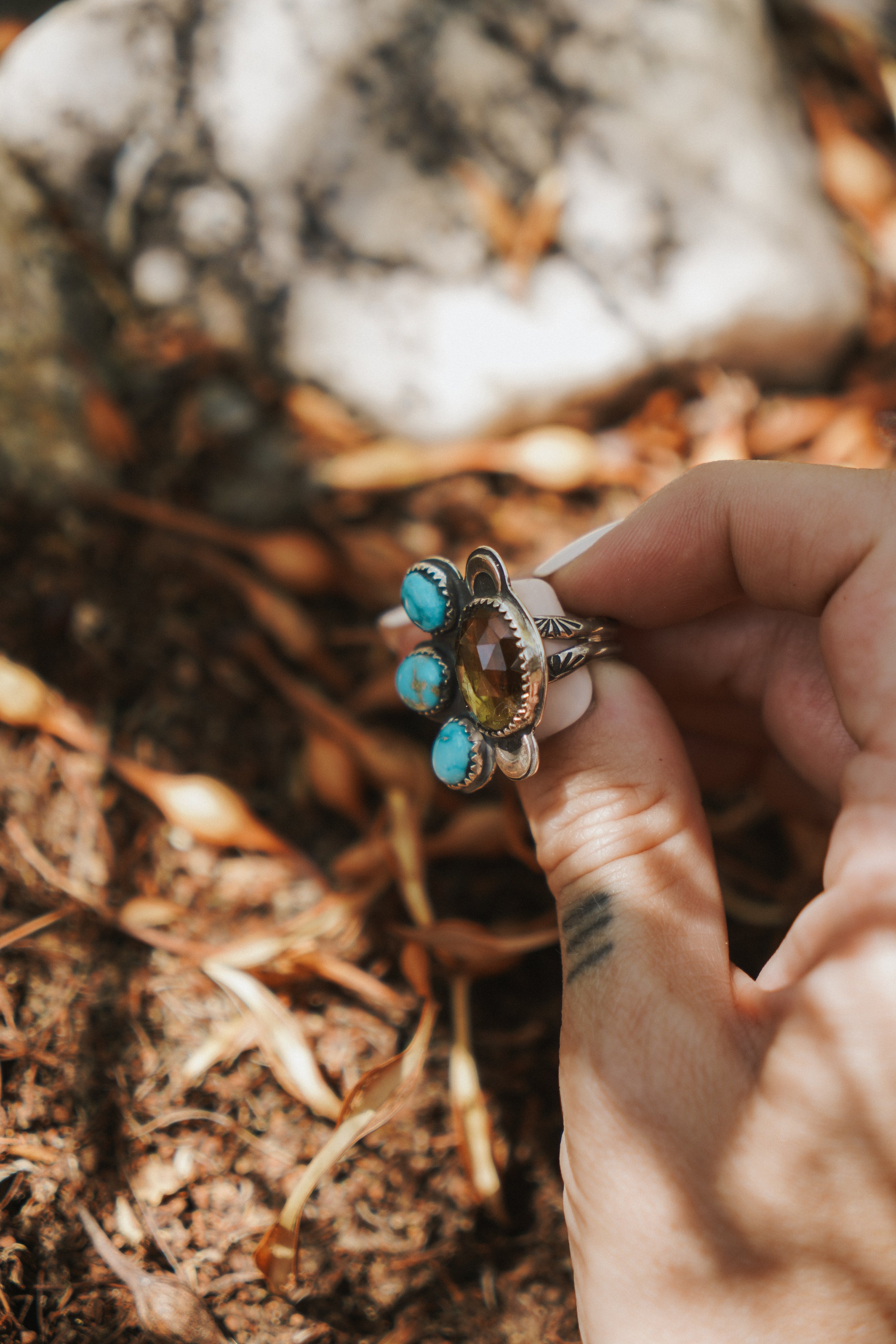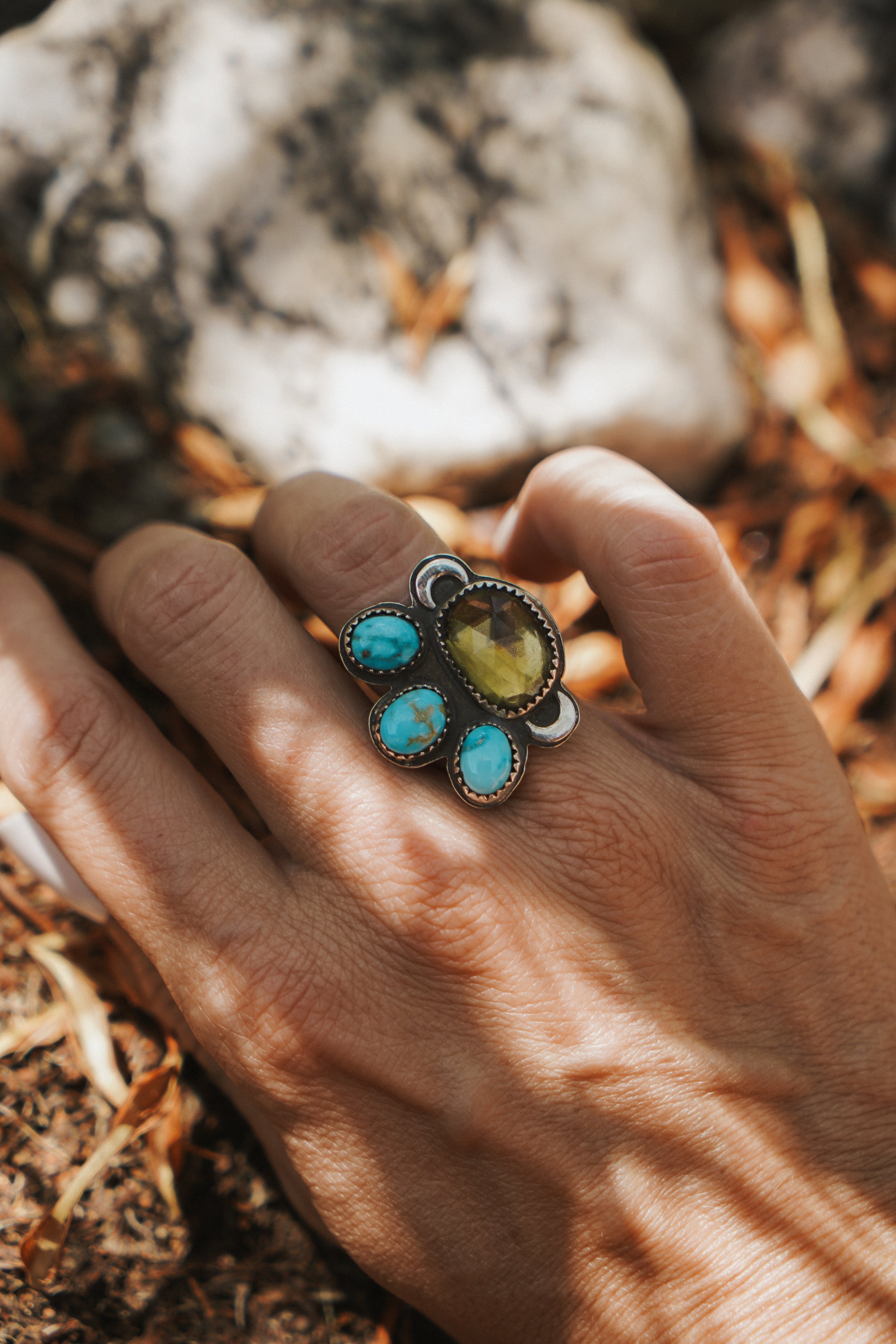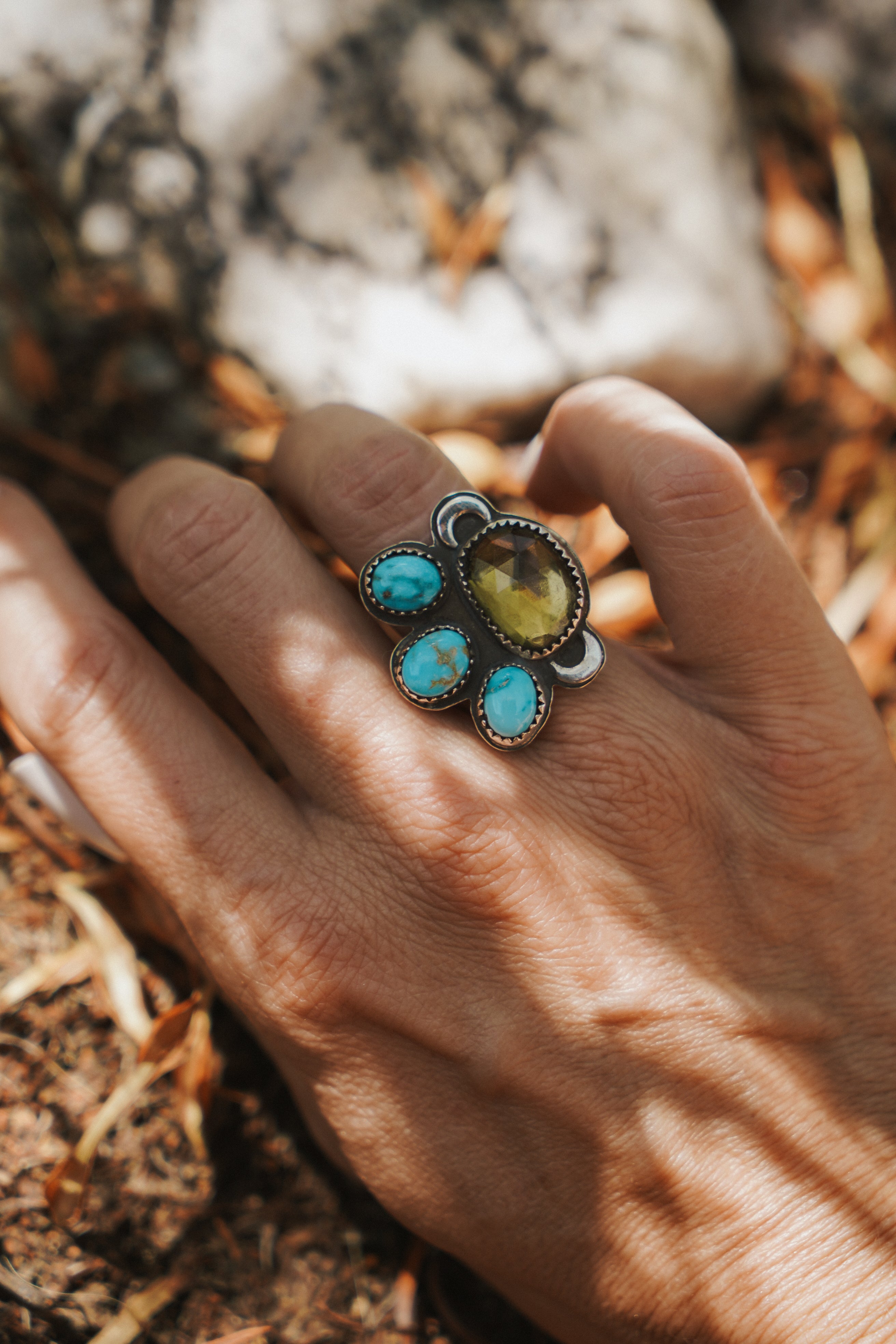 The Moon Goddess Ring in Honey Quartz & Blue Ridge Turquoise (Size 6.5)
The Moon Goddess Ring is back in a whole new color style- so fun! I love the way this faceted honey quartz captures sunlight and mixes with turquoise.

Made with Sterling Silver, Honey Quartz, and Blue Ridge Turquoise.
Size 6.5
Handcrafted by Chandra Rae in Tucson AZ. 
Packaged Mindfully with post-recycled paper products as well as recyclable packaging.  
The Moon Goddess Ring in Honey Quartz & Blue Ridge Turquoise (Size 6.5)