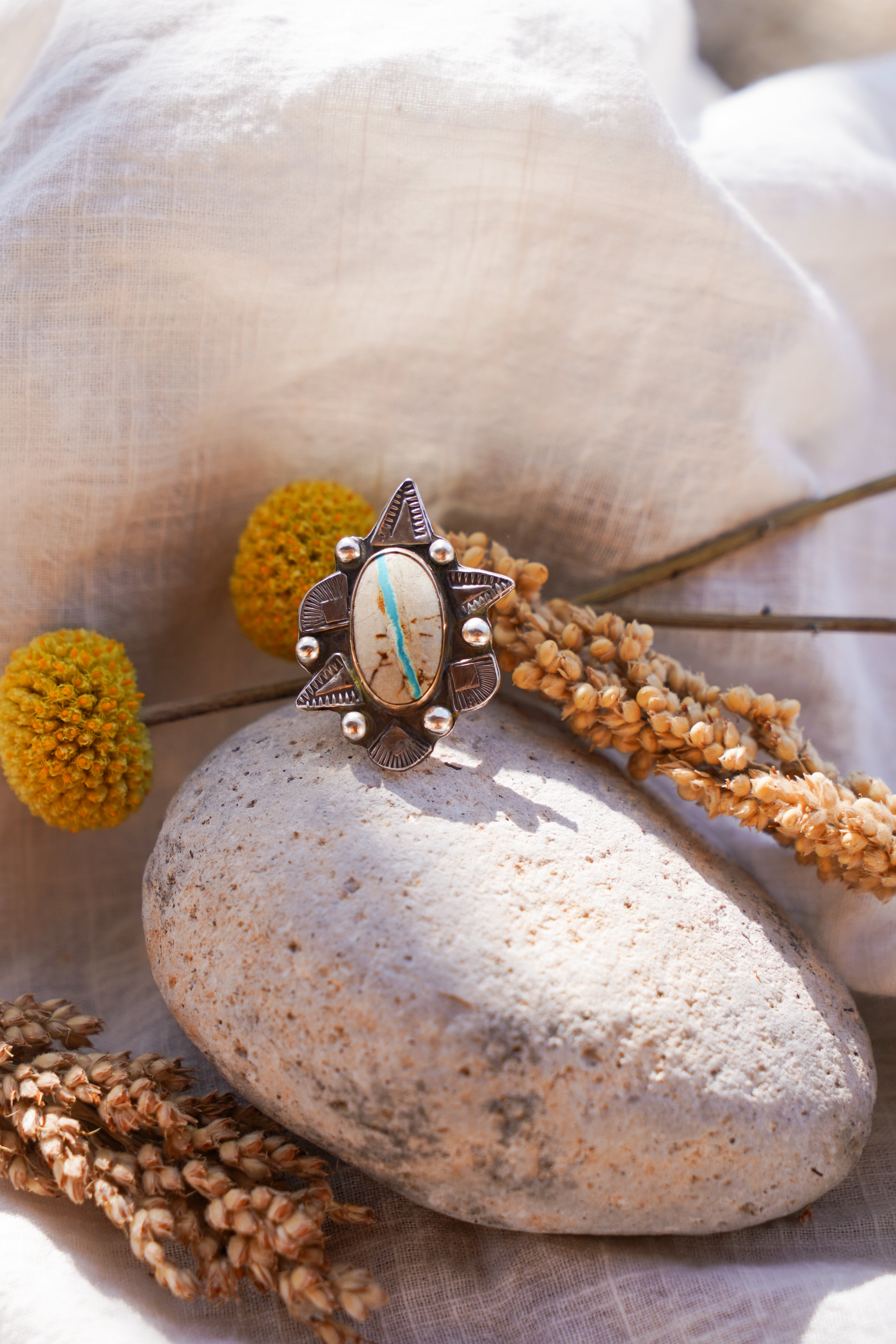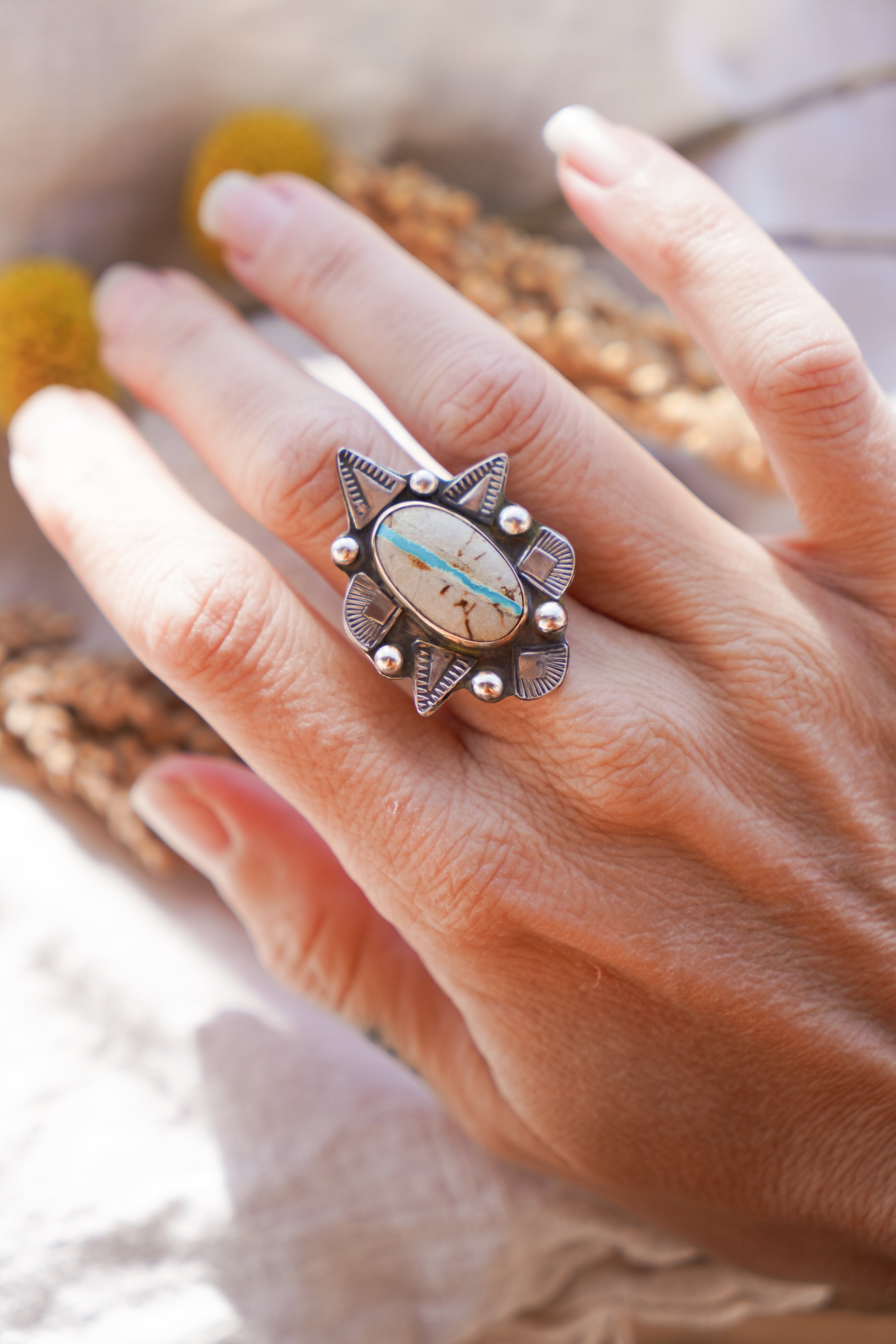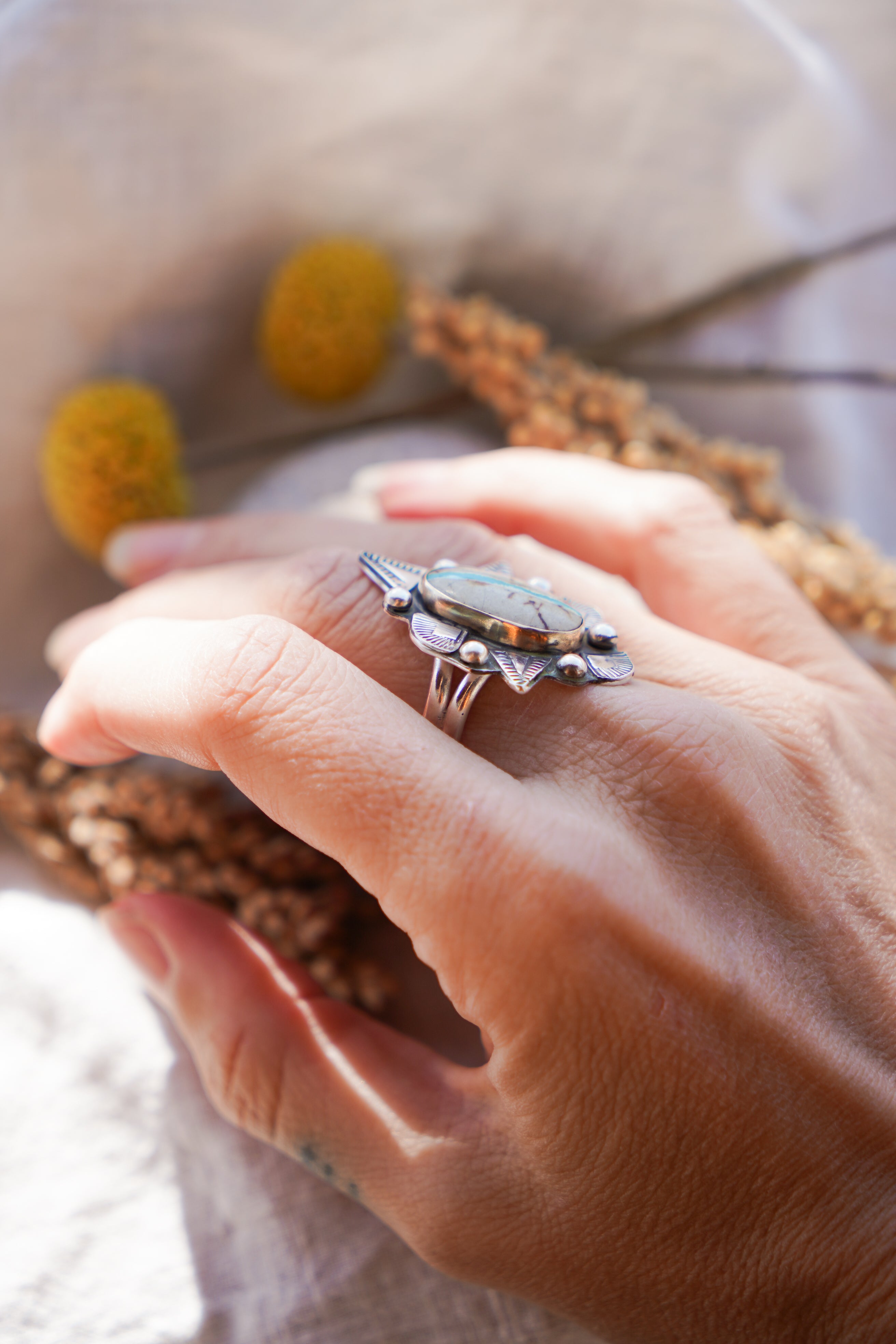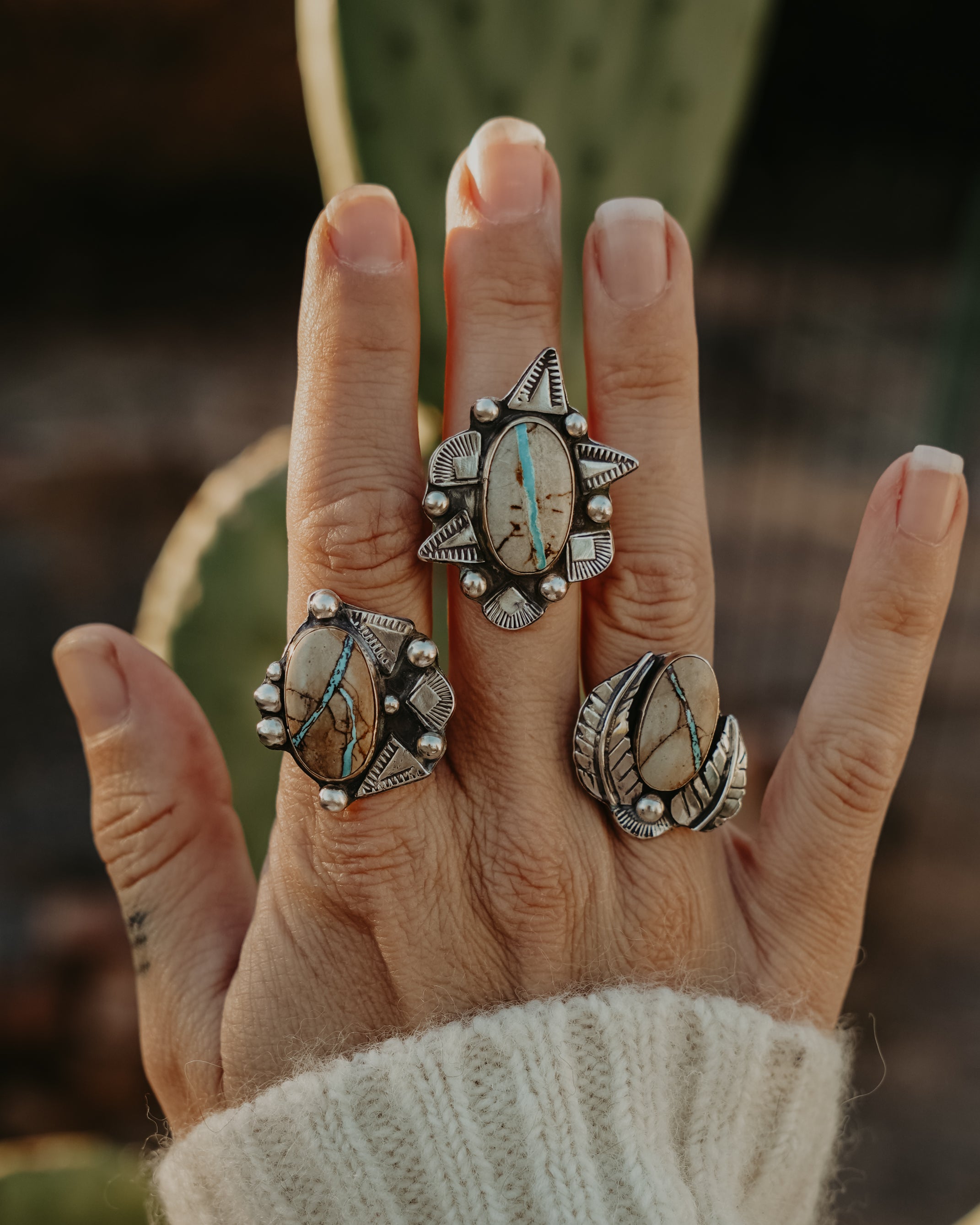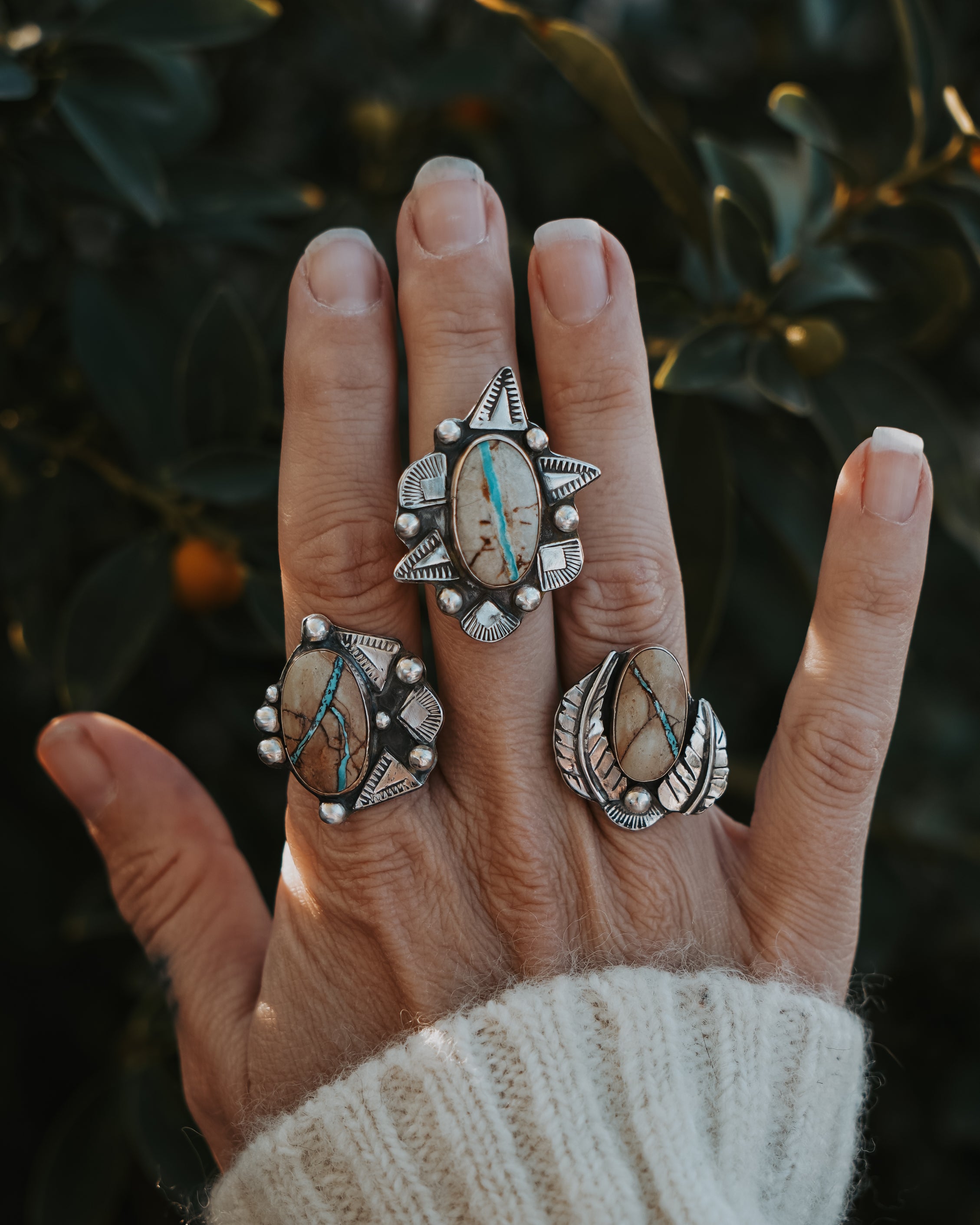 The Royston Ribbon Ring with 14k Gold-Fill Bezel (Size 8.25)
We got a little experimental with the shapes and patterns on these Royston Ribbon rings and I couldn't be more excited about how they turned out. And just look at the beautiful ribbons on these stones- so perfect in a 14k gold-fill bezel.
9.25 Sterling Silver, 14k gold-fill bezel, & Royston Ribbon Turquoise.

Size 8.25
Handcrafted by Chandra Rae in Tucson AZ. 
Packaged Mindfully with post-recycled paper products as well as recyclable packaging.  
The Royston Ribbon Ring with 14k Gold-Fill Bezel (Size 8.25)