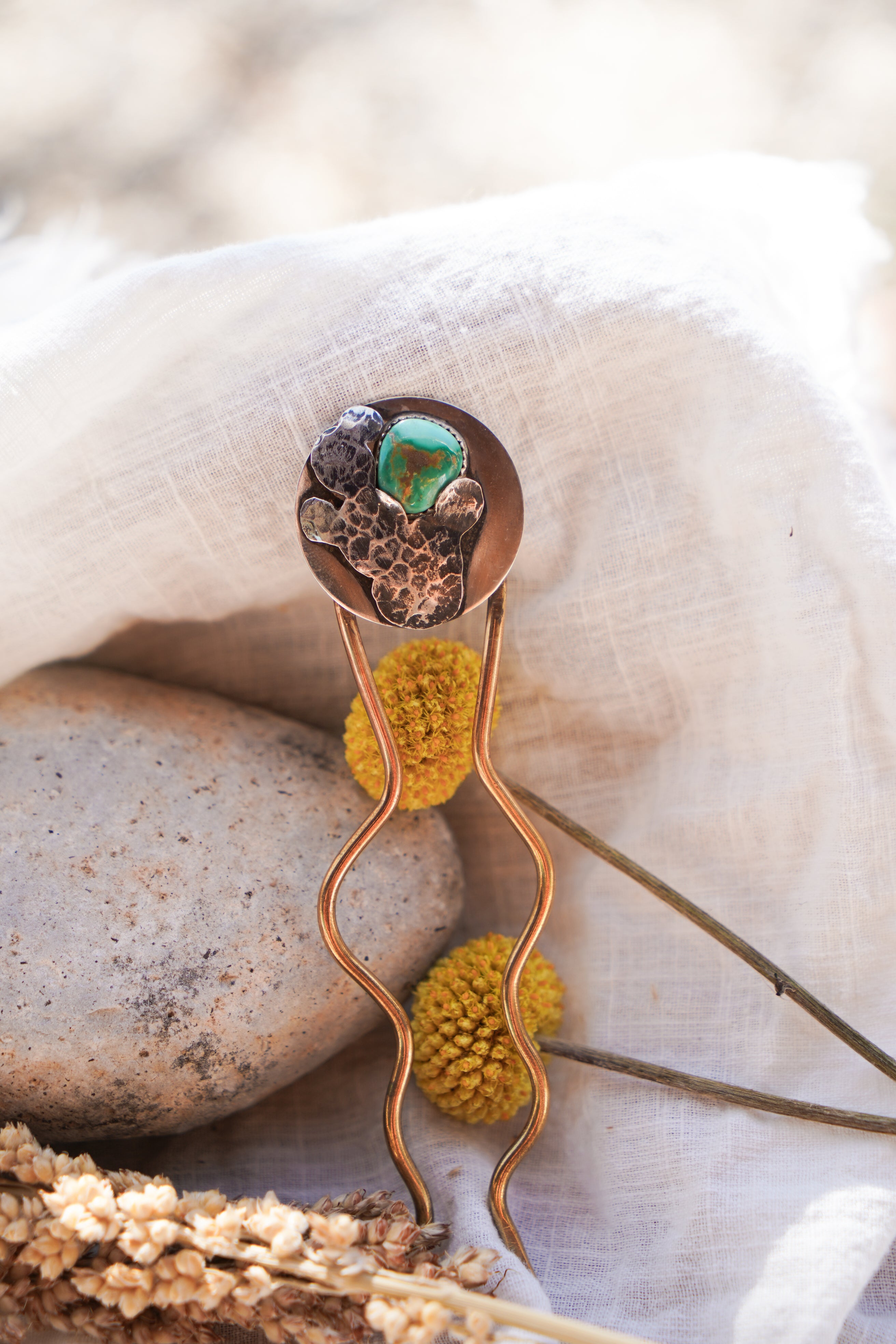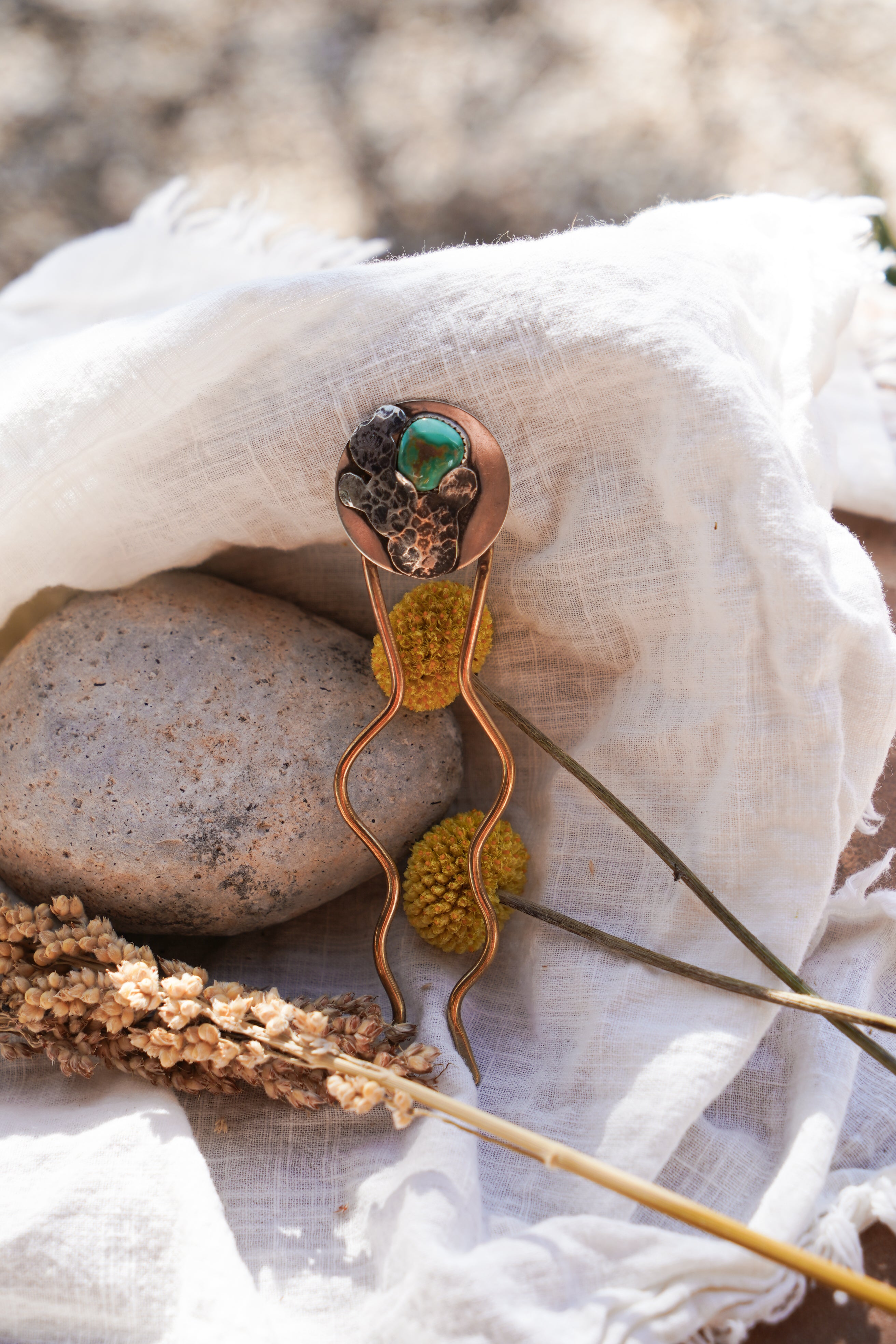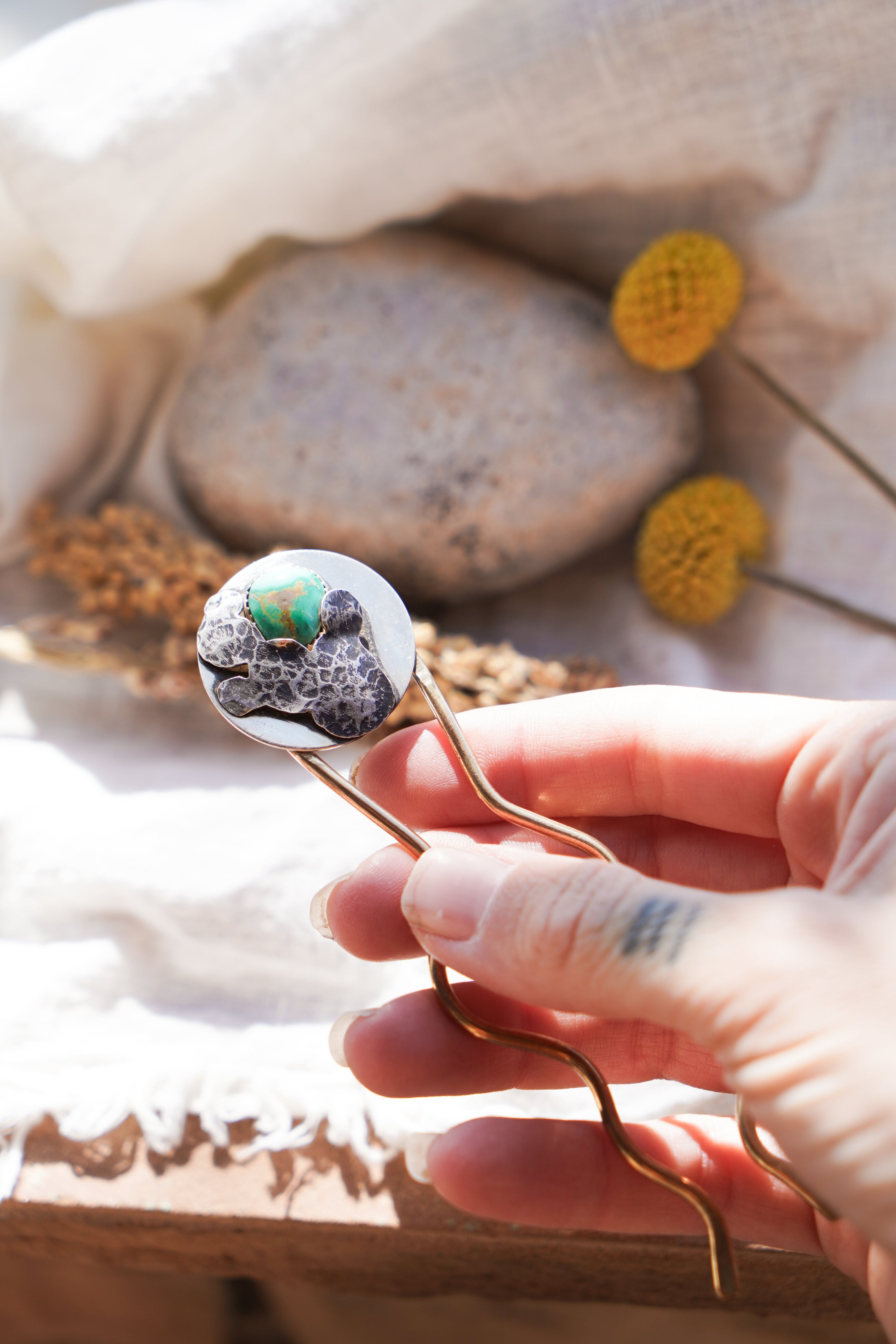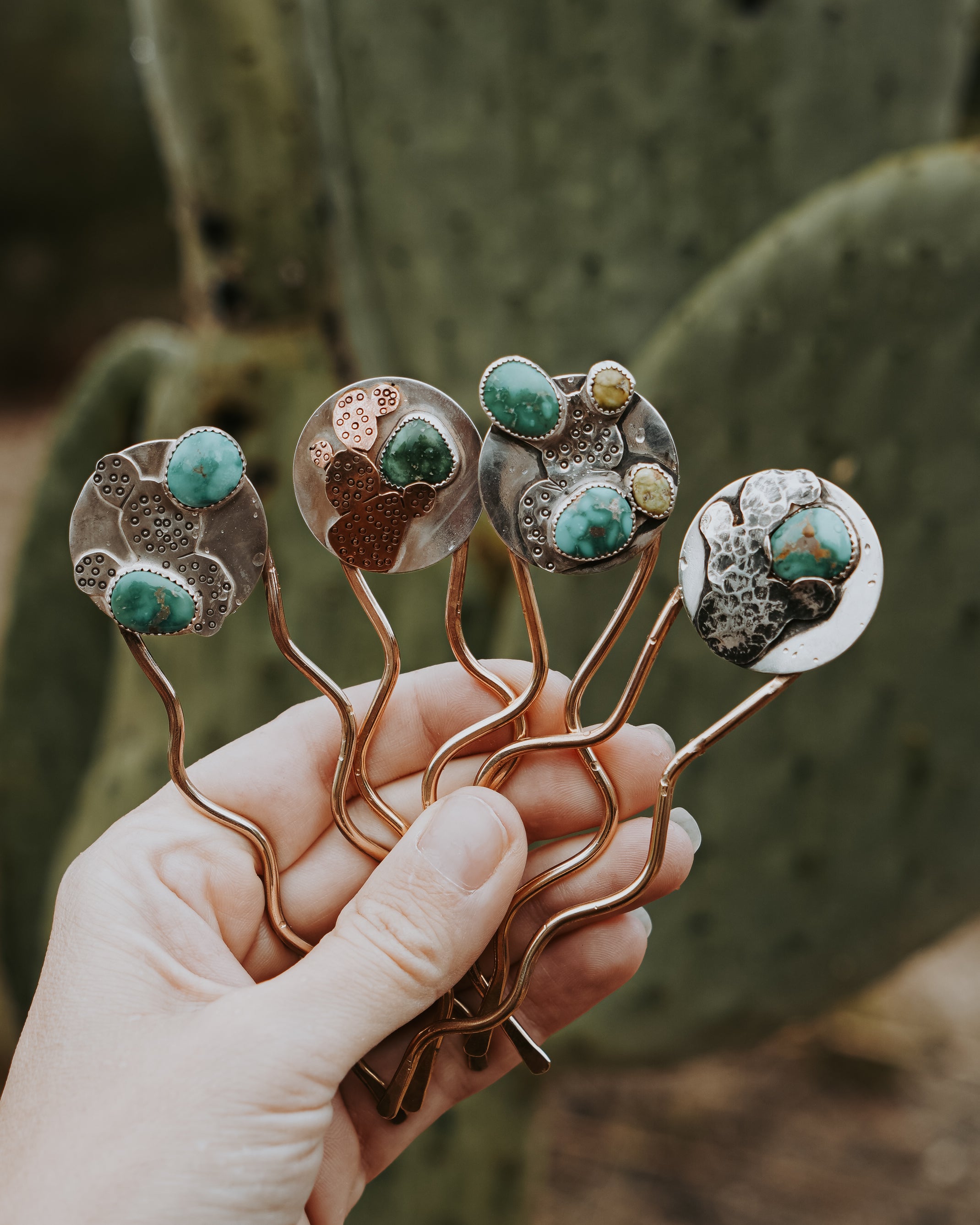 The Prickly Pear Hair Fork in Emerald Valley Turqoise
We had so much fun designing and creating this new prickly pear hair fork! These are so fun and embody all the desert vibes we live for. Hair forks are an effortless way to make a casual bun or half-up hair day look absolutely stunning. 

Made with Emerald Valley Turquoise with Sterling Silver & Solid Brass fork- this hair fork is absolutely stunning! 
Measurements: (approx) 5" L x 1" W 
CARE: Brass can tarnish if not cared for appropriately so we do recommend keeping your brass jewelry away from water and harsh chemicals. Don't store brass in humid areas, as moisture can cause the brass to tarnish. 
Handcrafted by Chandra & Andy Derrick in Tucson AZ. 
Packaged Mindfully with post-recycled paper products as well as recyclable packaging. 
The Prickly Pear Hair Fork in Emerald Valley Turqoise