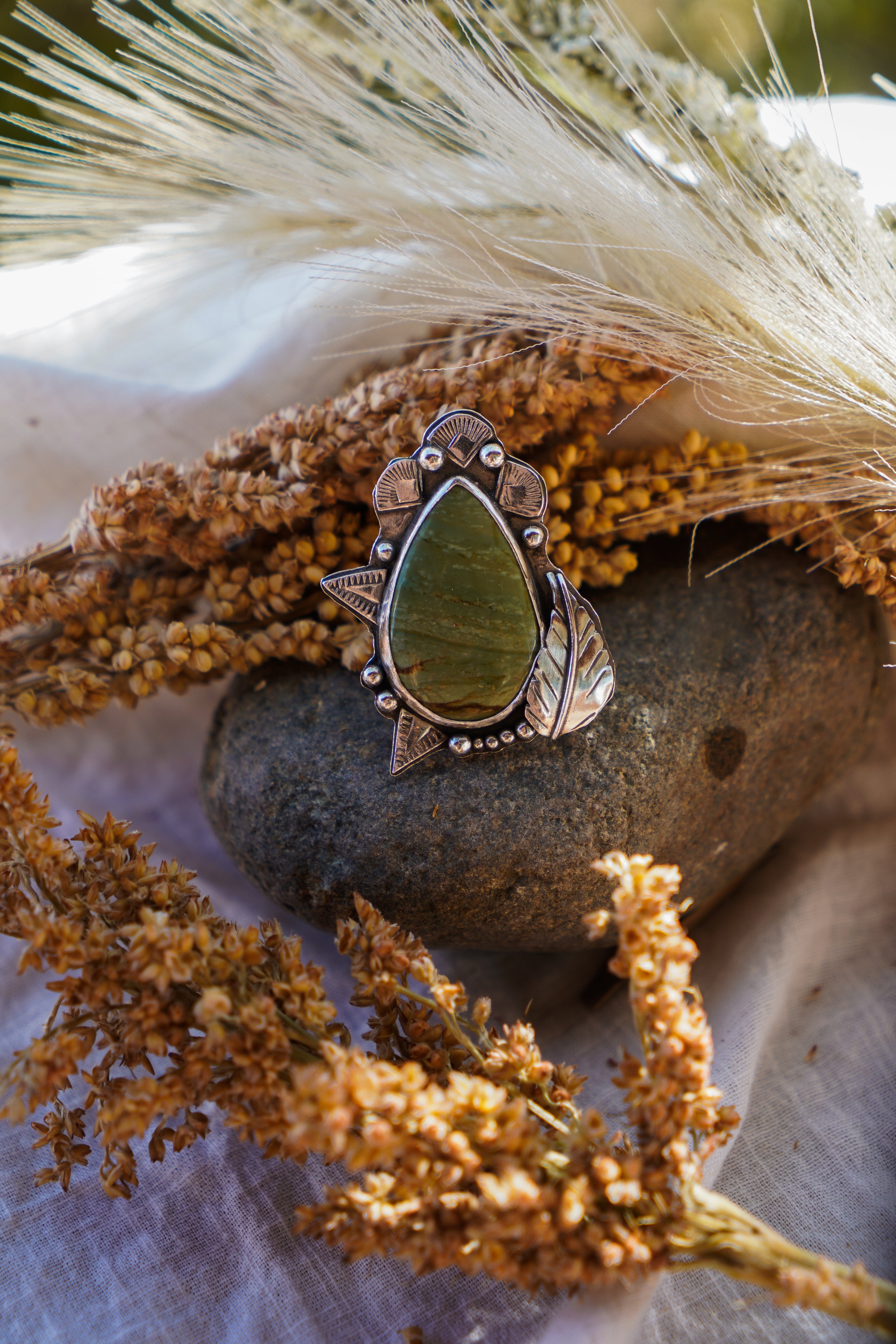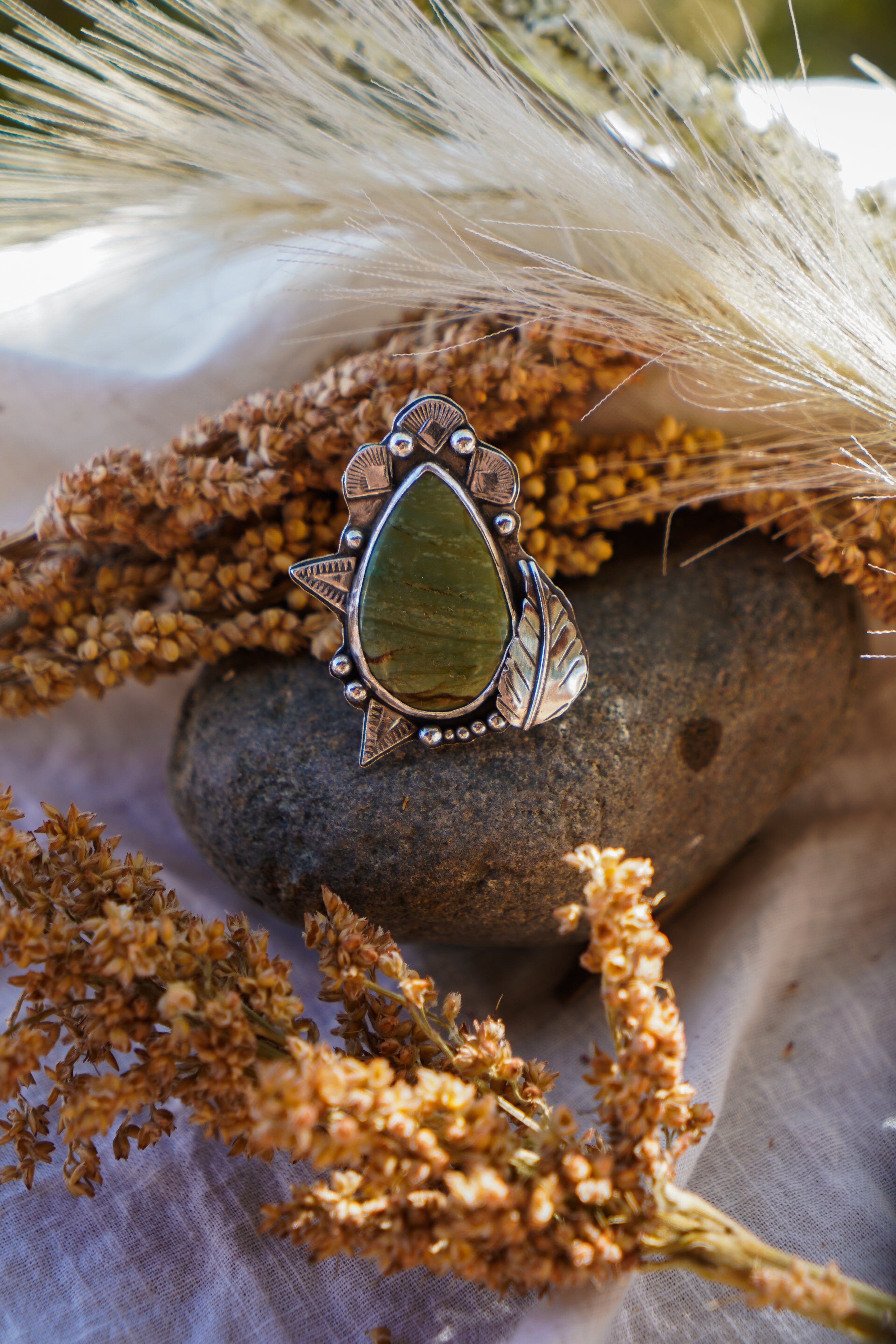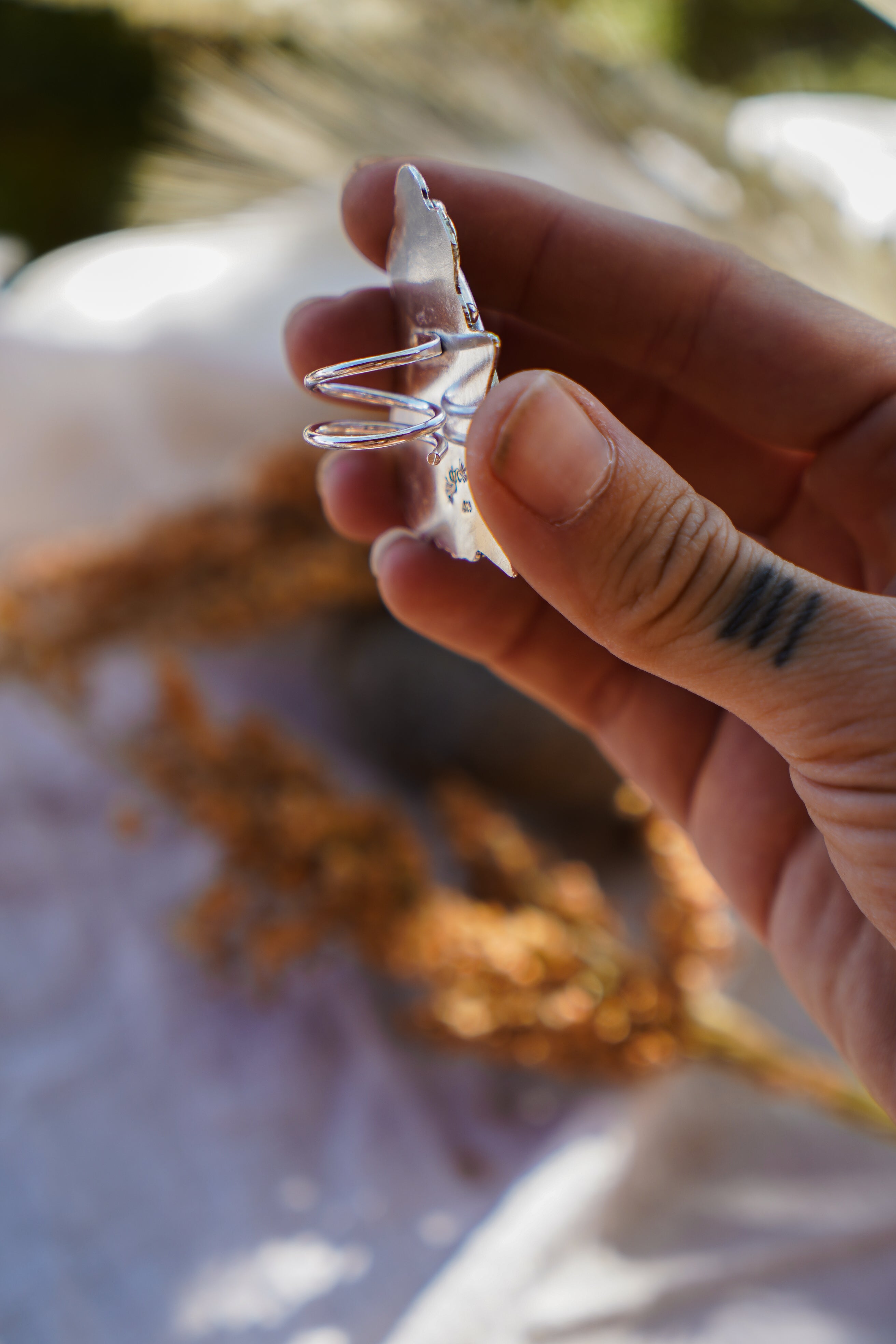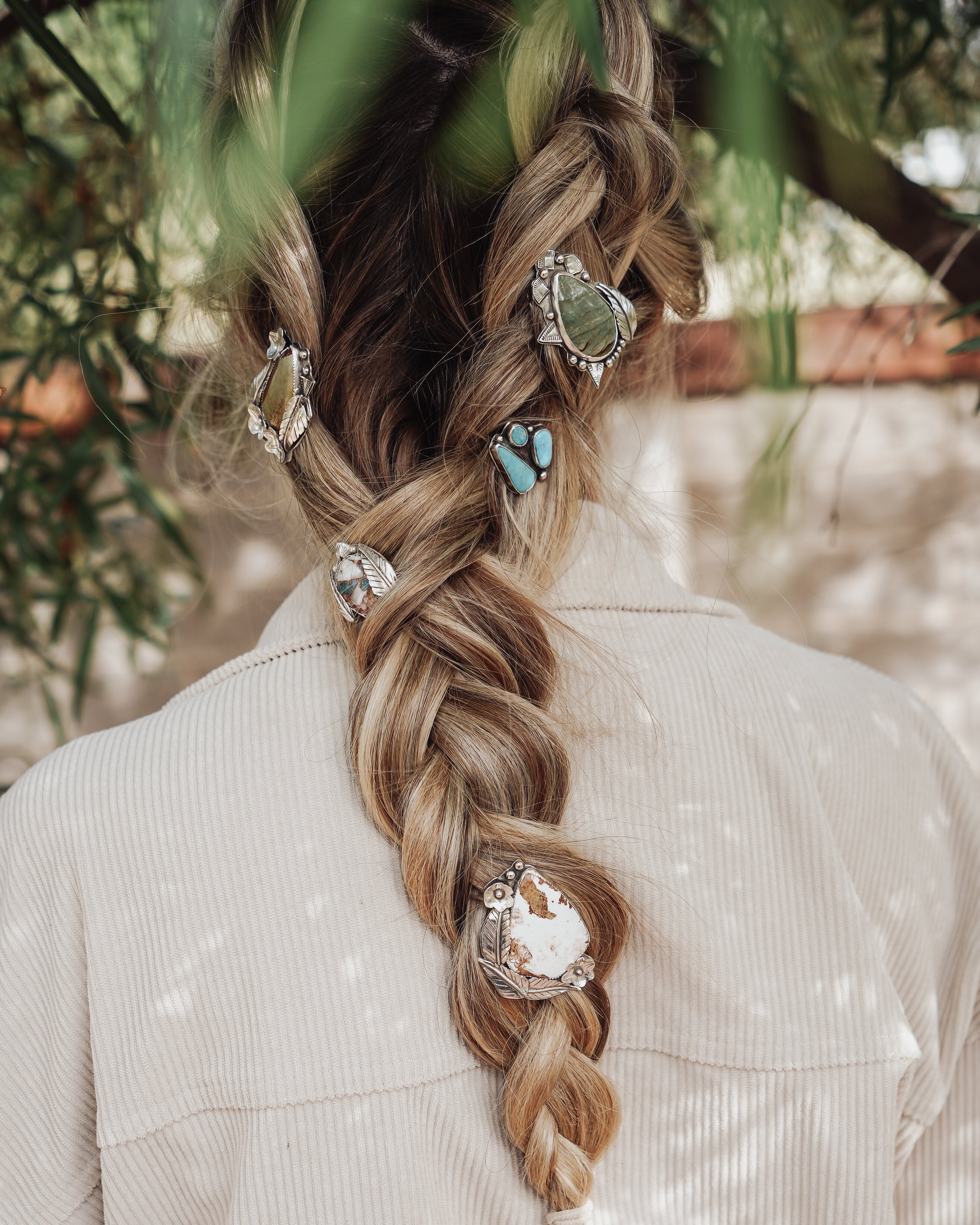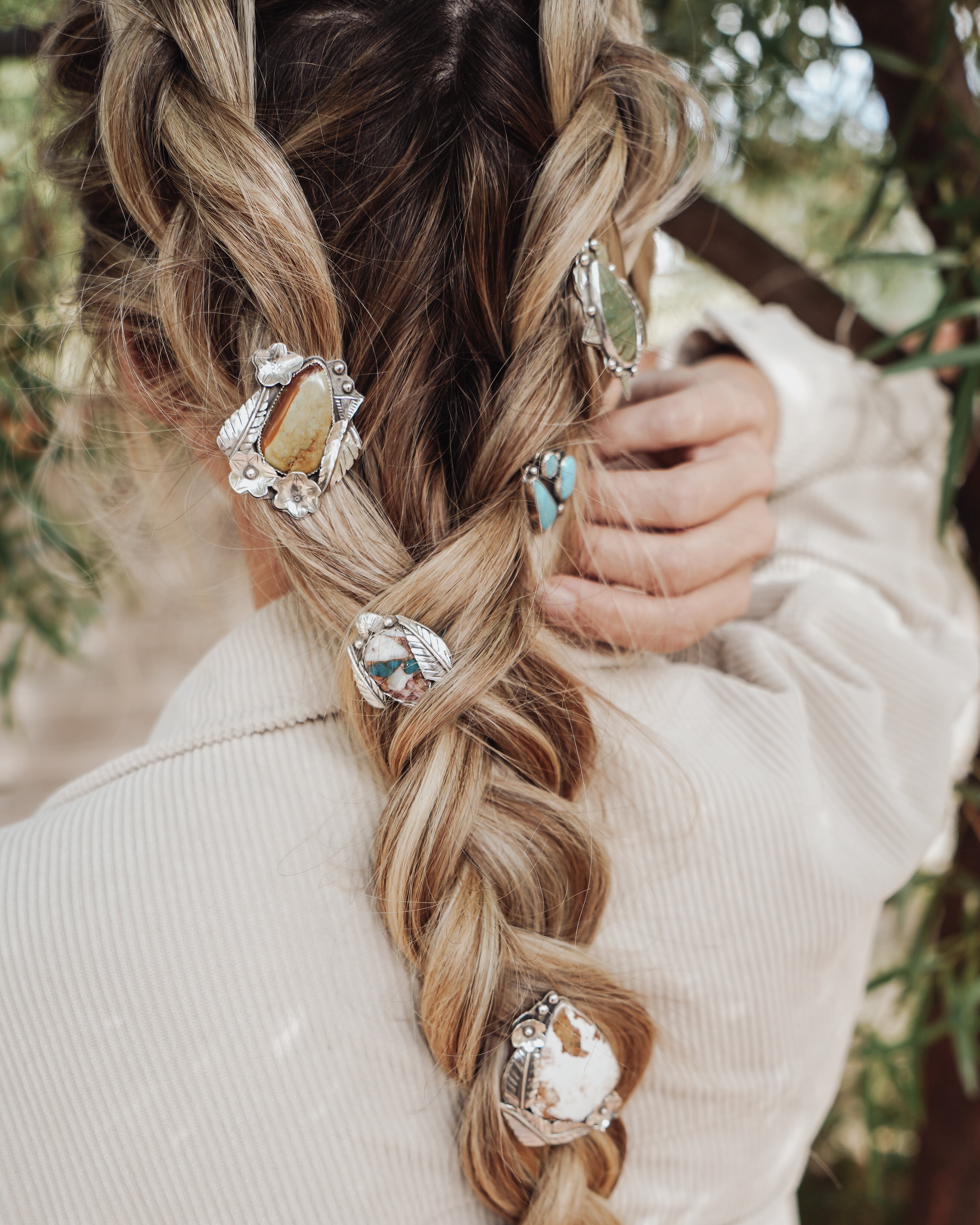 The Orbit Hair Twist in Jasper
Wear art in your hair! These hair twists are designed to simply twist into any style and stay! Dress up a simple braid, bun, or half-up boho hair style and simply twist it in. To remove, twist out the opposite direction.

Made with .925 Sterling Silver.
Handcrafted by Chandra Rae in Tucson AZ. 
Packaged Mindfully with post-recycled paper products as well as recyclable packaging. 
The Orbit Hair Twist in Jasper