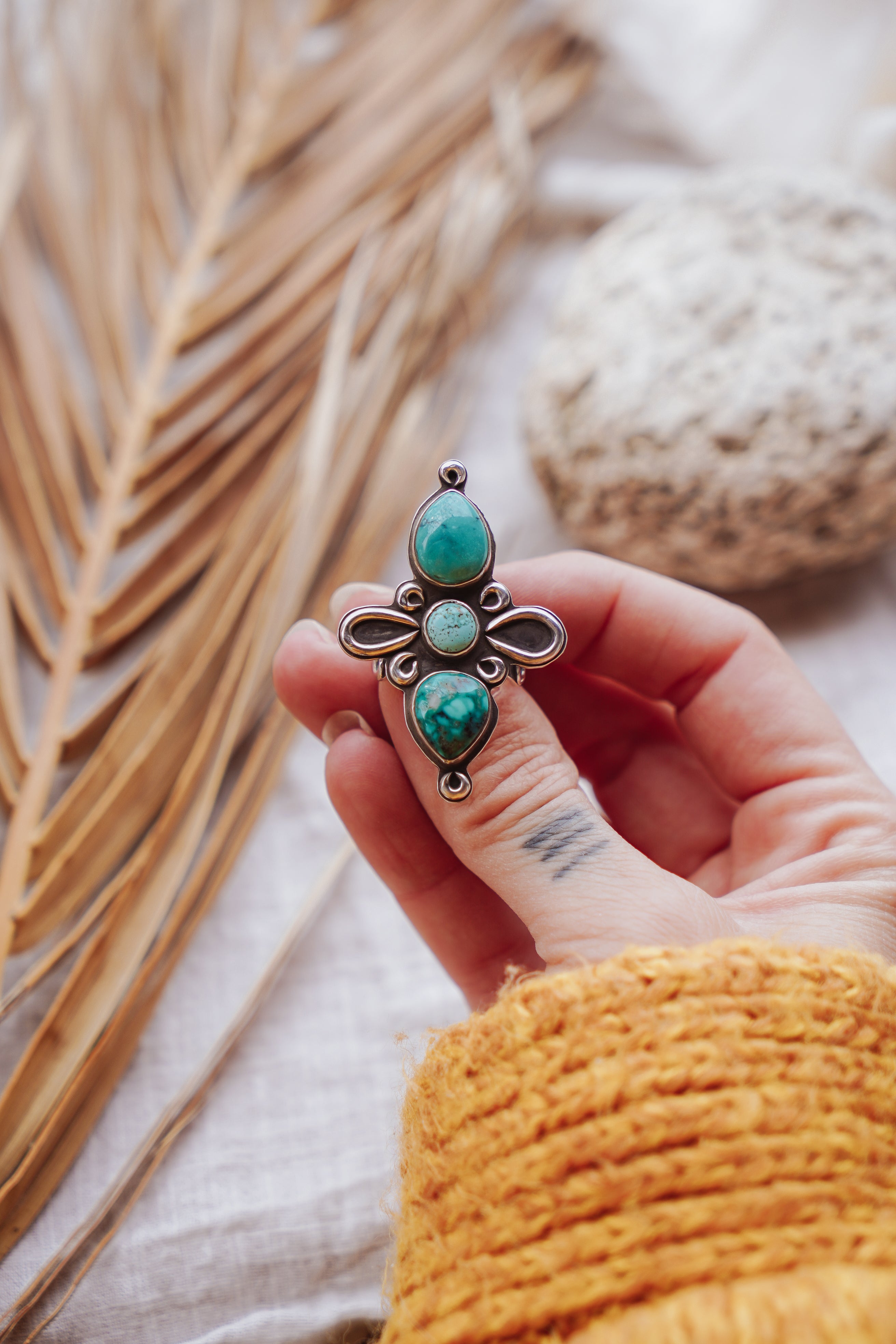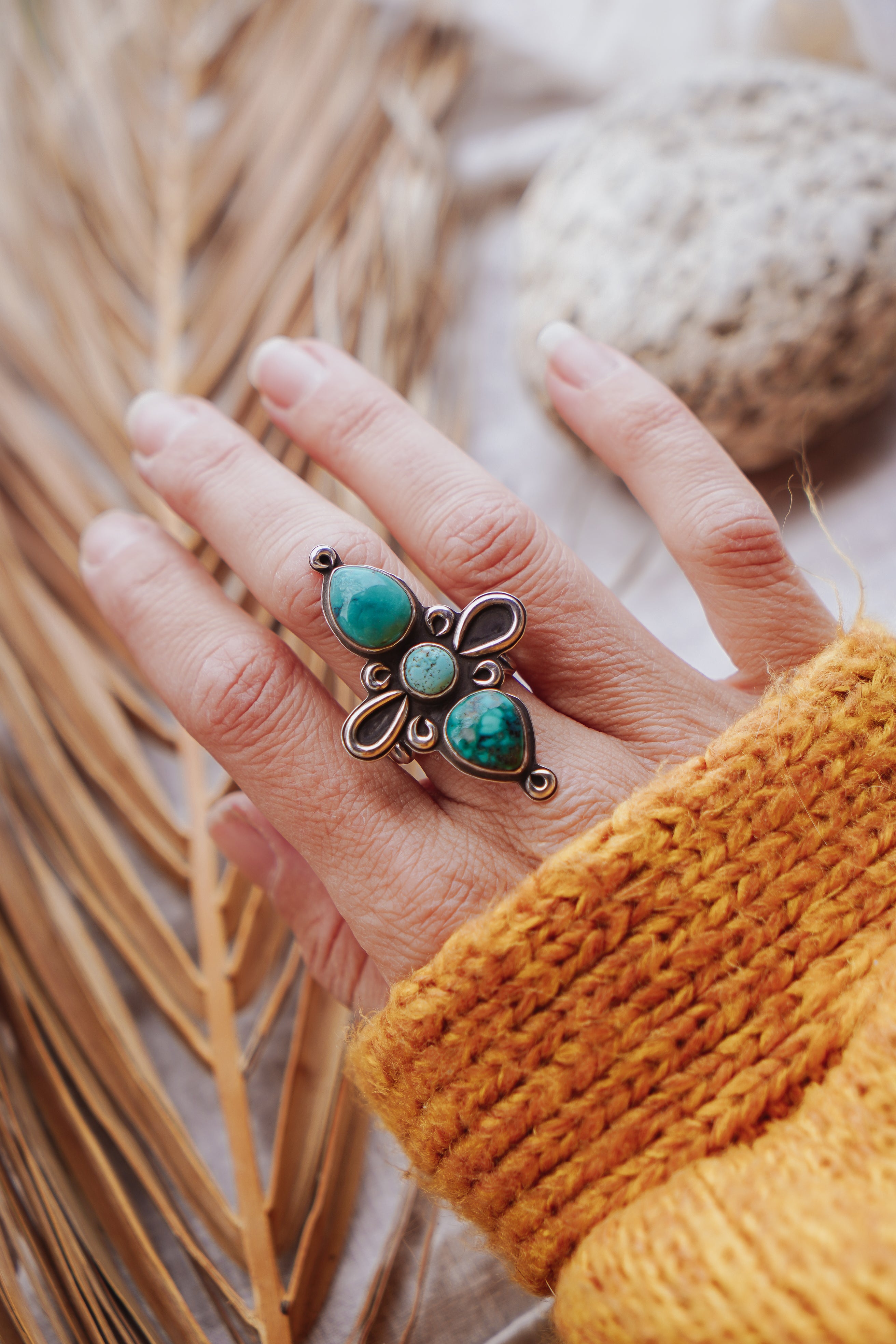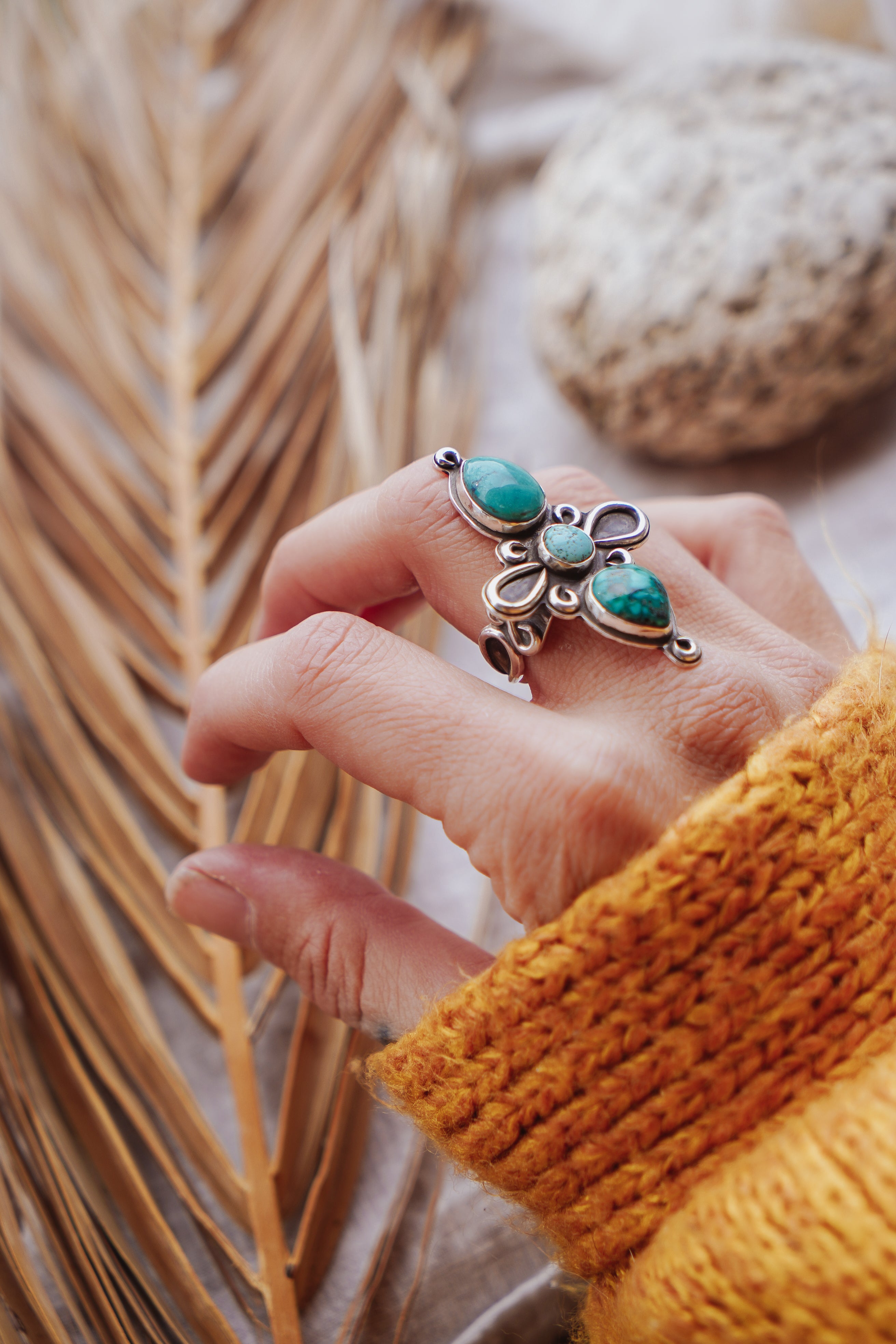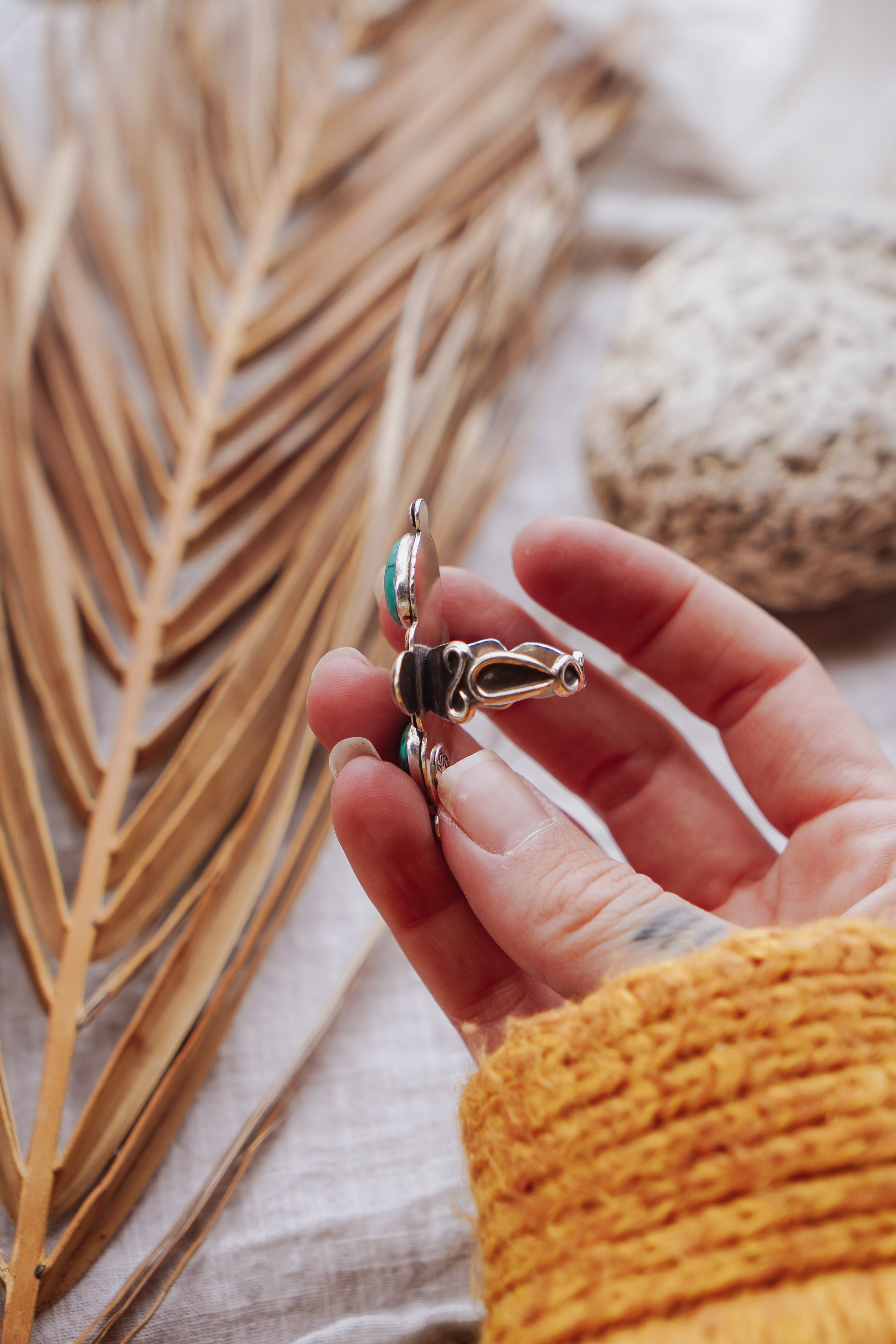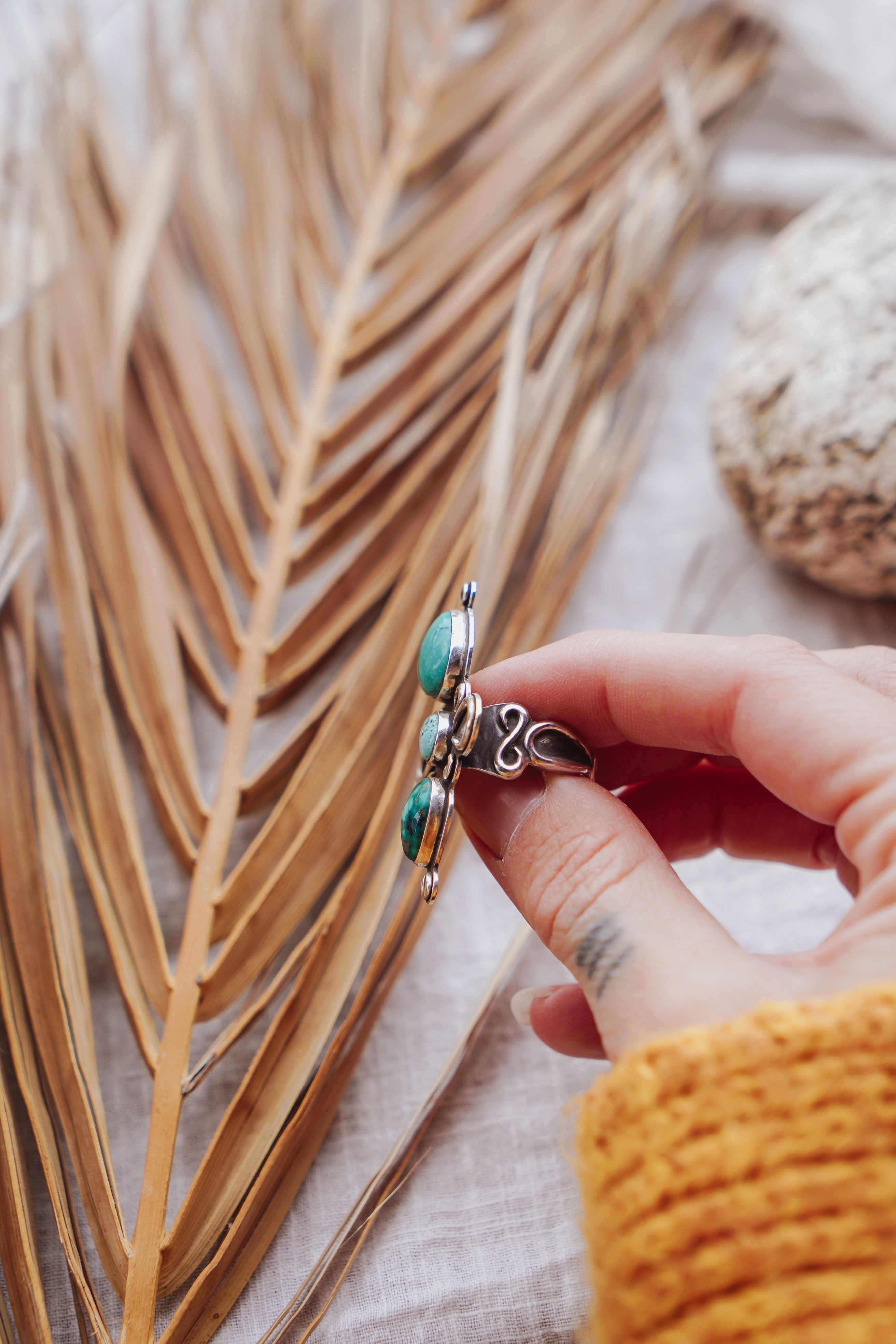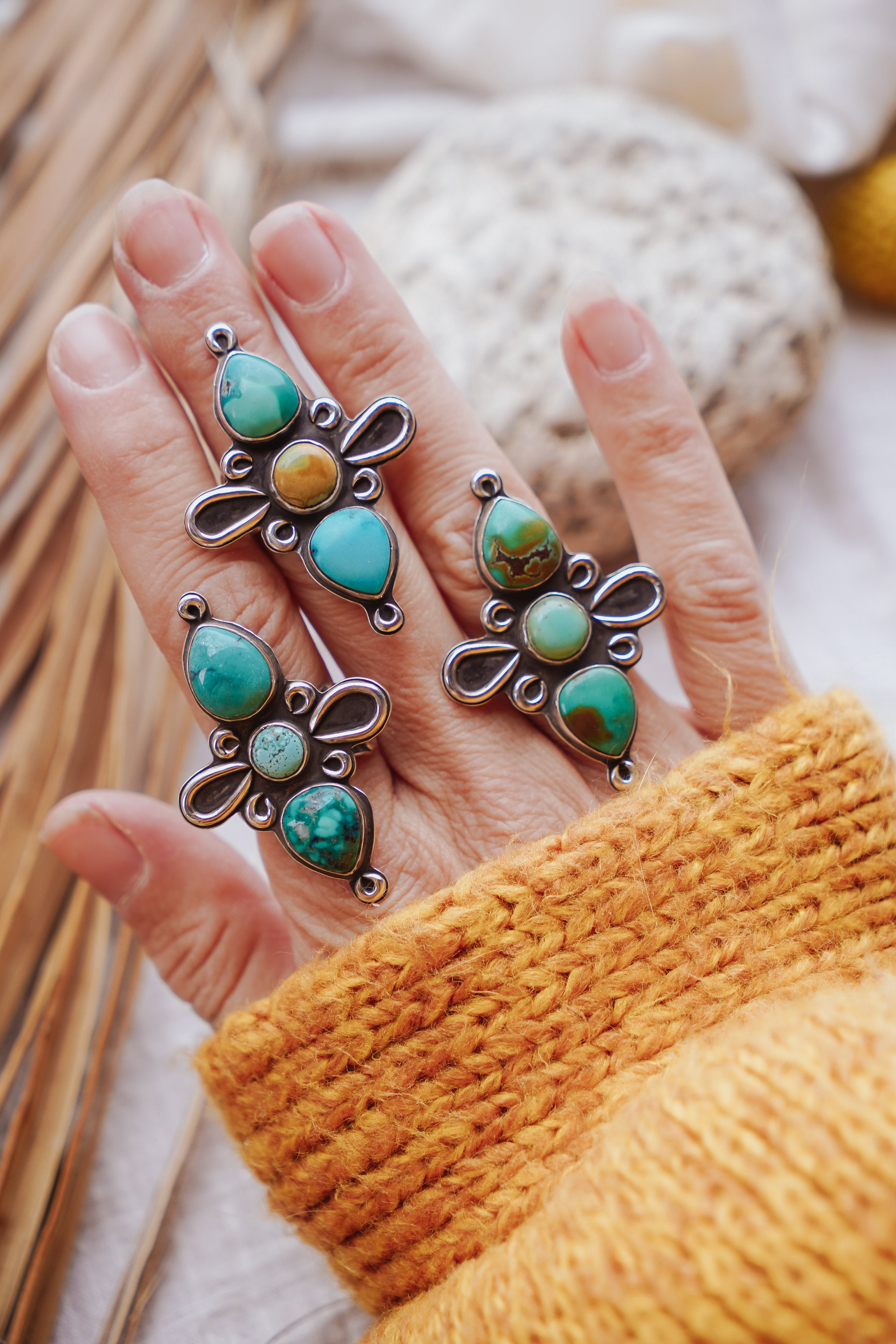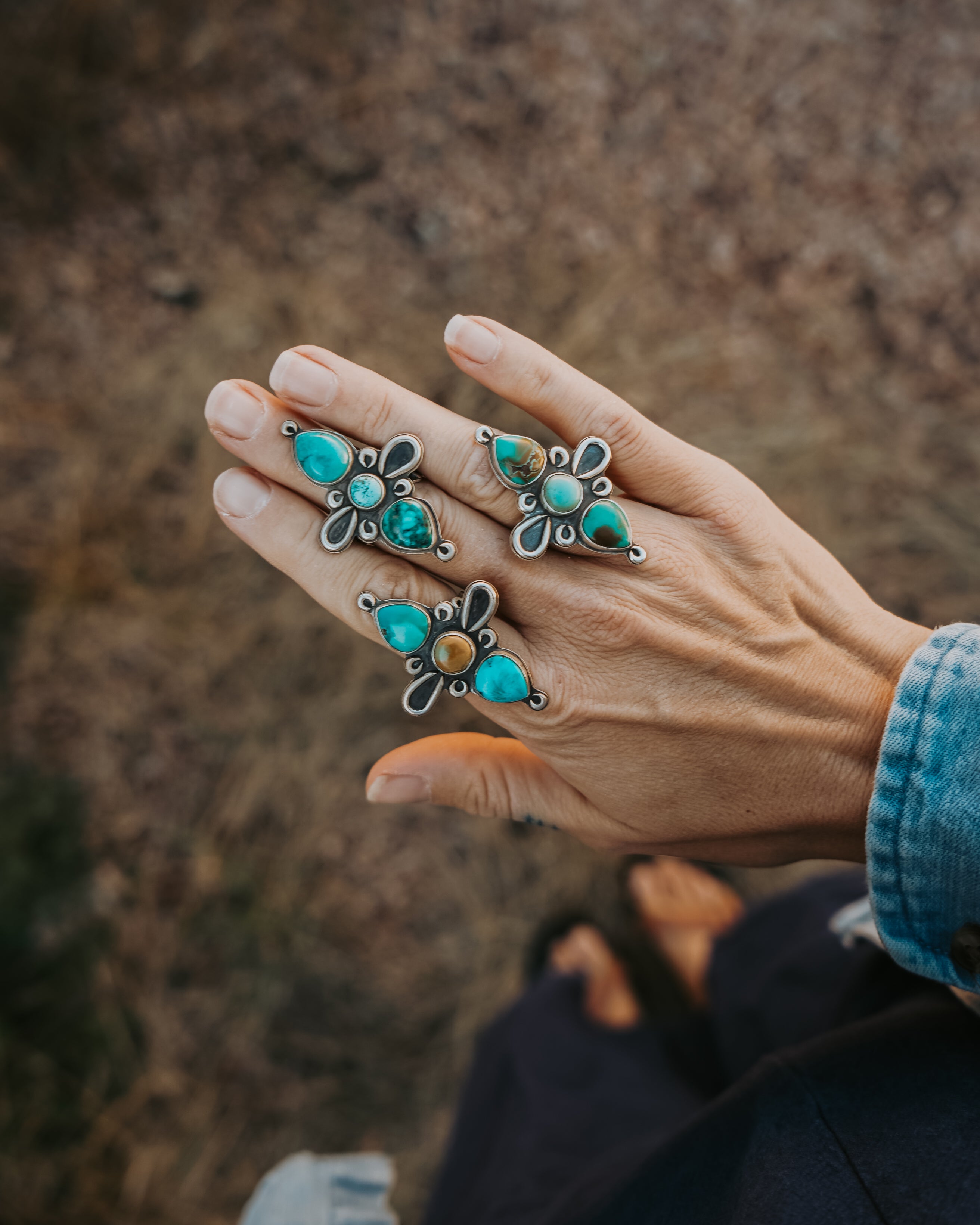 The Lumina Ring in Hubei & Golden Hills Turquoise (Size 9)
We've been drooling over these rings for weeks now and still can't get over how magical they are! Those unbelievable turquoise stones and this new design is better than we even imagined. Look at those bands!

If you want a piece to bring some light and beauty to your day, these are the ones!
9.25 Sterling Silver with Hubei & Golden Hills Turquoise.
Size 9
Handcrafted by Chandra & Andy Derrick in Tucson AZ. 
Packaged Mindfully with post-recycled paper products as well as recyclable packaging.  
The Lumina Ring in Hubei & Golden Hills Turquoise (Size 9)