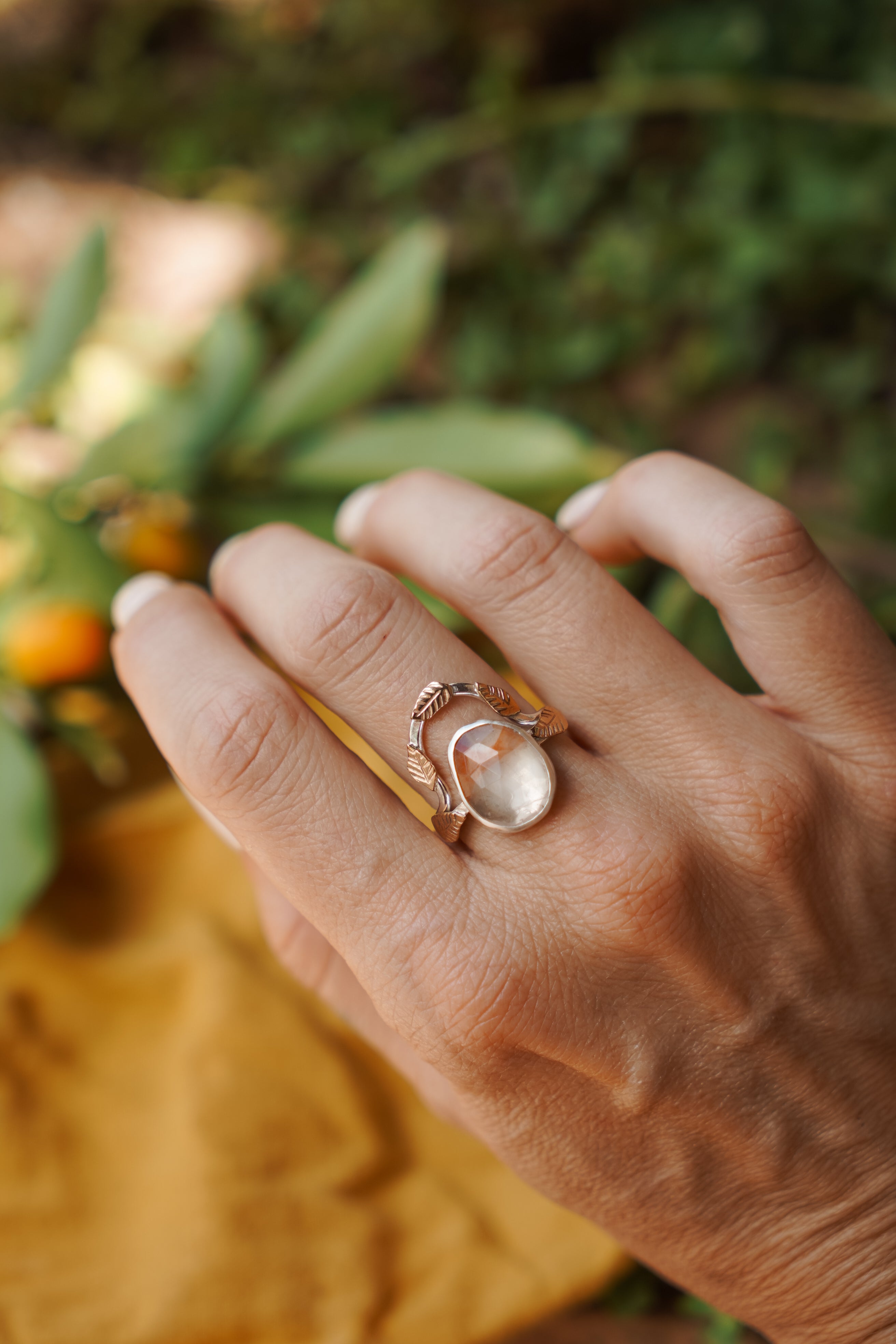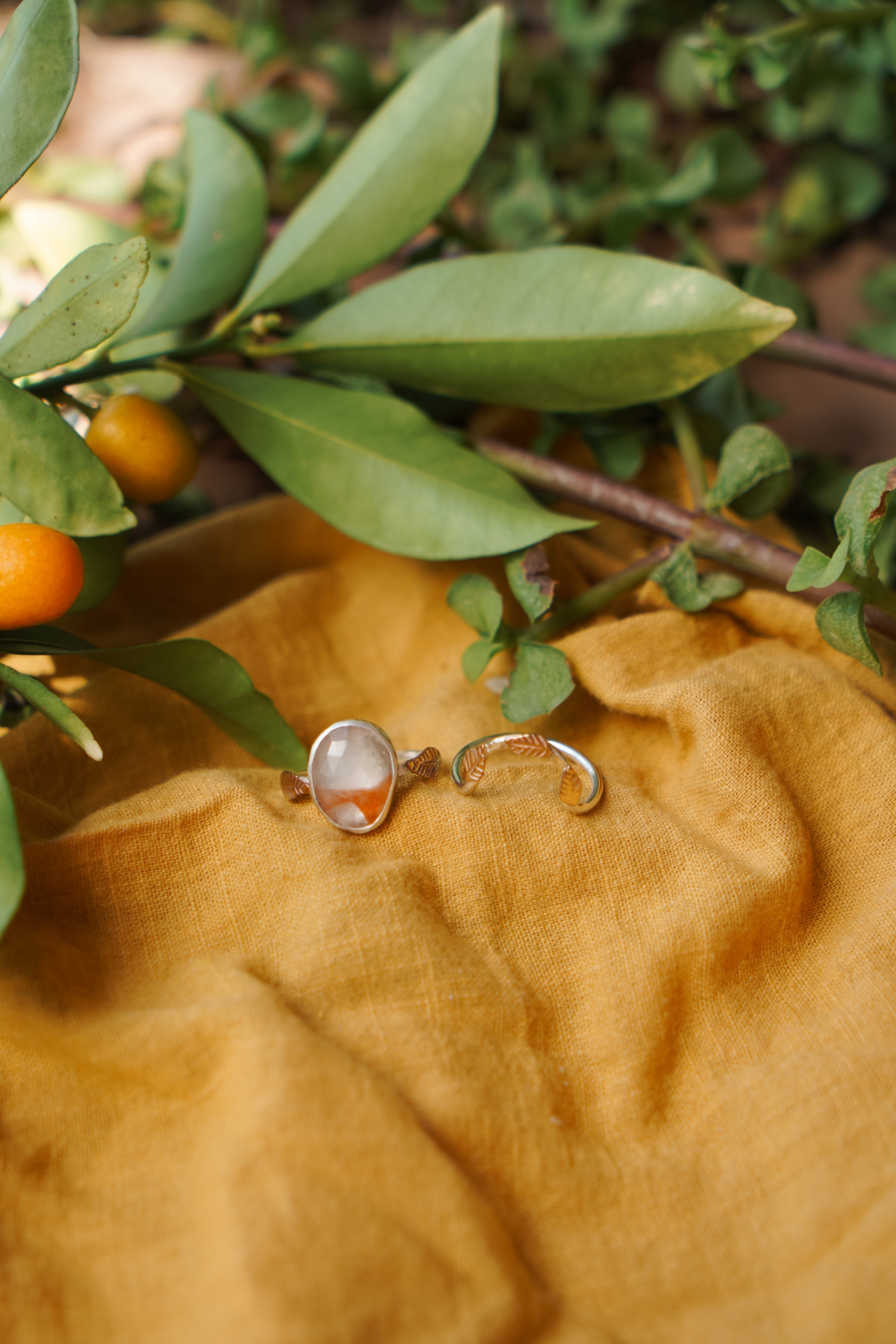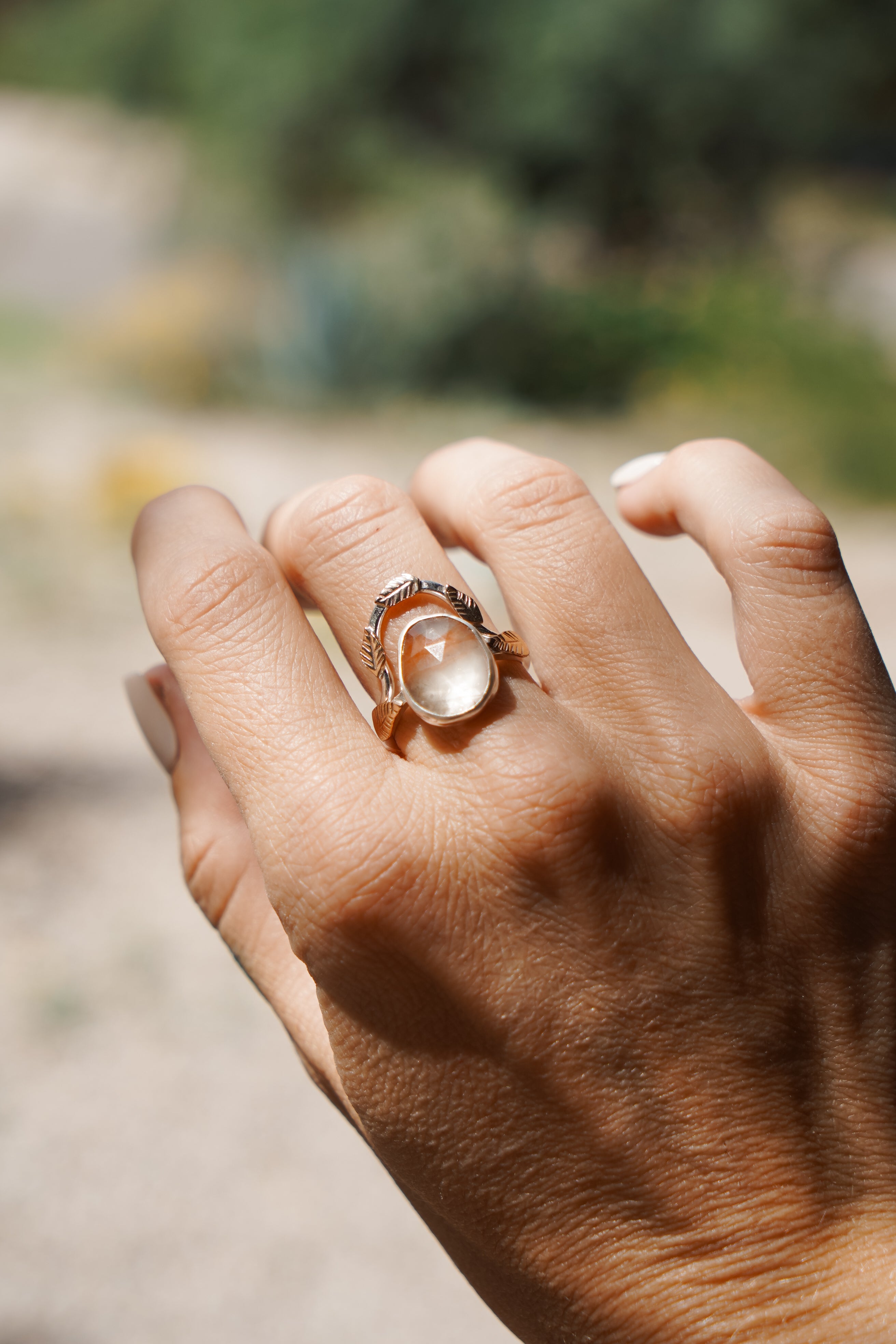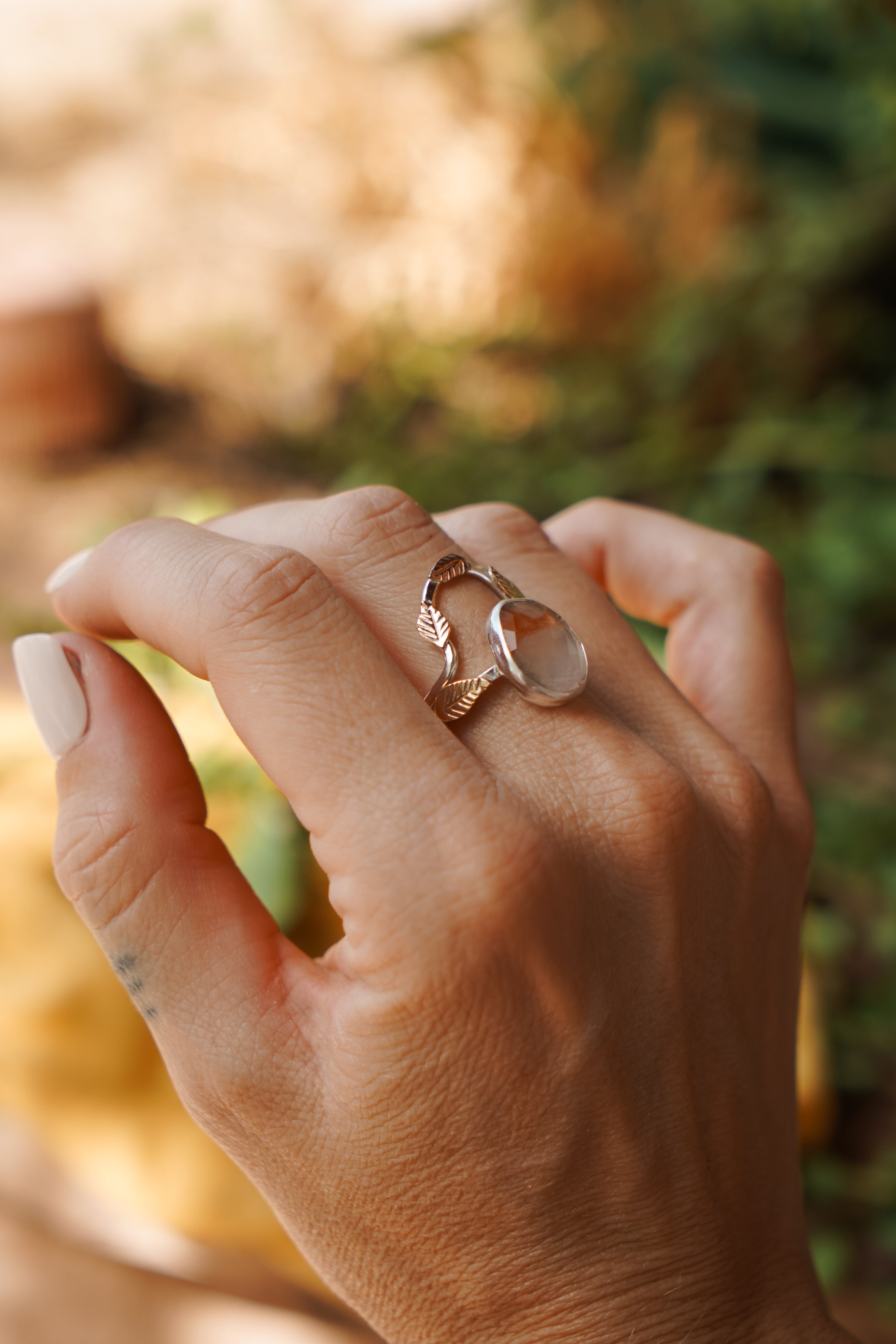 The Healer Gold Leaf Stacker Set (size 7.5)
These stackers have allllll the vibes! Mixing metals makes them a set you can wear with anything. The hand-fabricated 14k Gold fill leaves bring out the warmth in the Healer Quartz while the sterling silver brings out the reflection in the faceted and reflective parts of the stone. They are truly stunning. 
These stackers have a unique story! I was done with the collection but after we moved into our new house and set up the workshop, I was so inspired by the space and my new big window that I got right to work! A creative jolt that I hadn't felt in a while hit me hard and It was almost like I closed my eyes and these happened. It felt amazing and refreshing. I feel like the fact that these stones are Healer Quartz, it felt so appropriate and on track to name them The Healer Gold Leaf Stacker Sets because I totally felt their magic in making them, and believe you will feel it too when you wear them.
.925 Sterling Silver and 14k Gold Fill
Size 7.5
Handcrafted by Chandra Rae in Tucson AZ. 
Packaged Mindfully with post-recycled paper products as well as recyclable packaging. 
The Healer Gold Leaf Stacker Set (size 7.5)