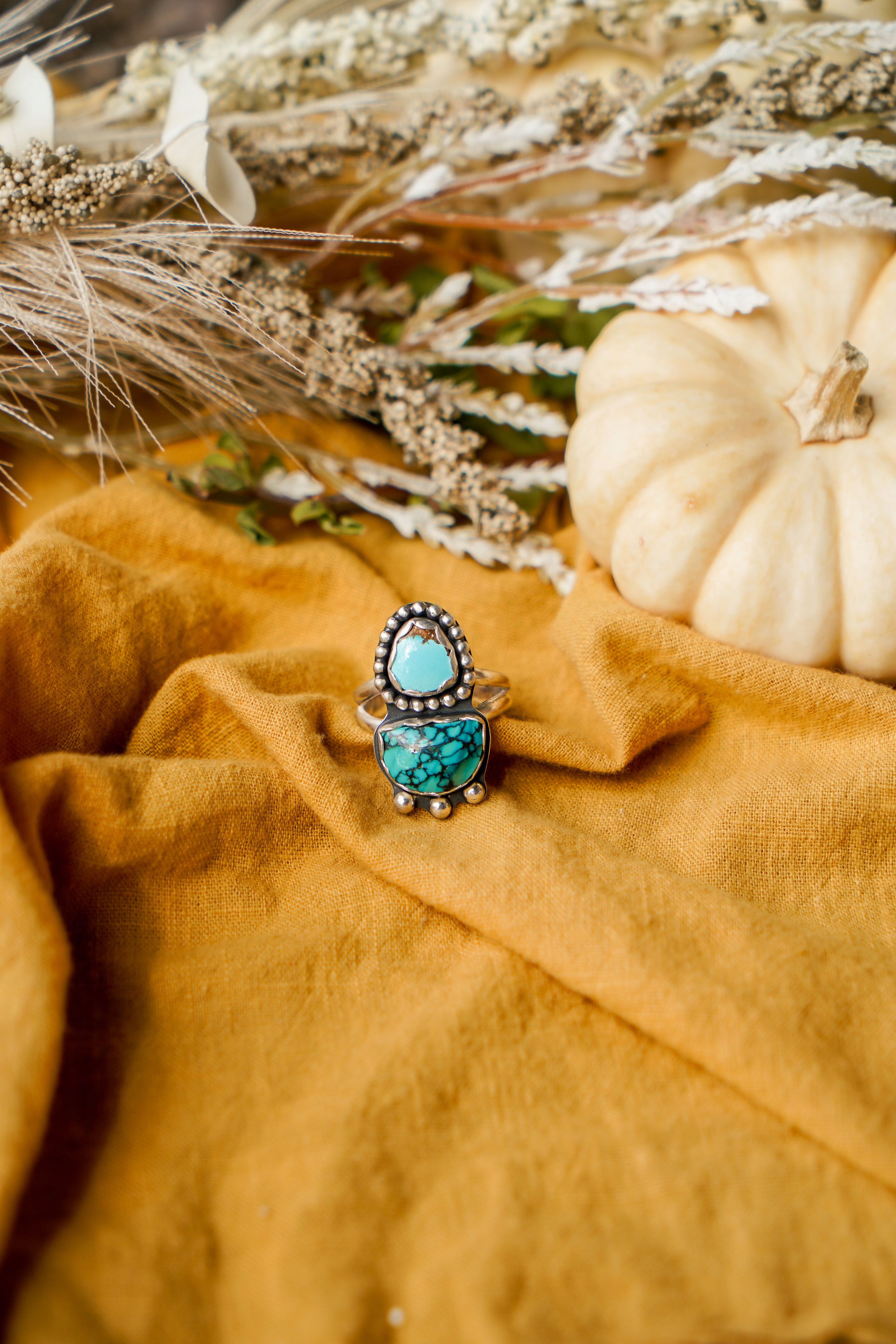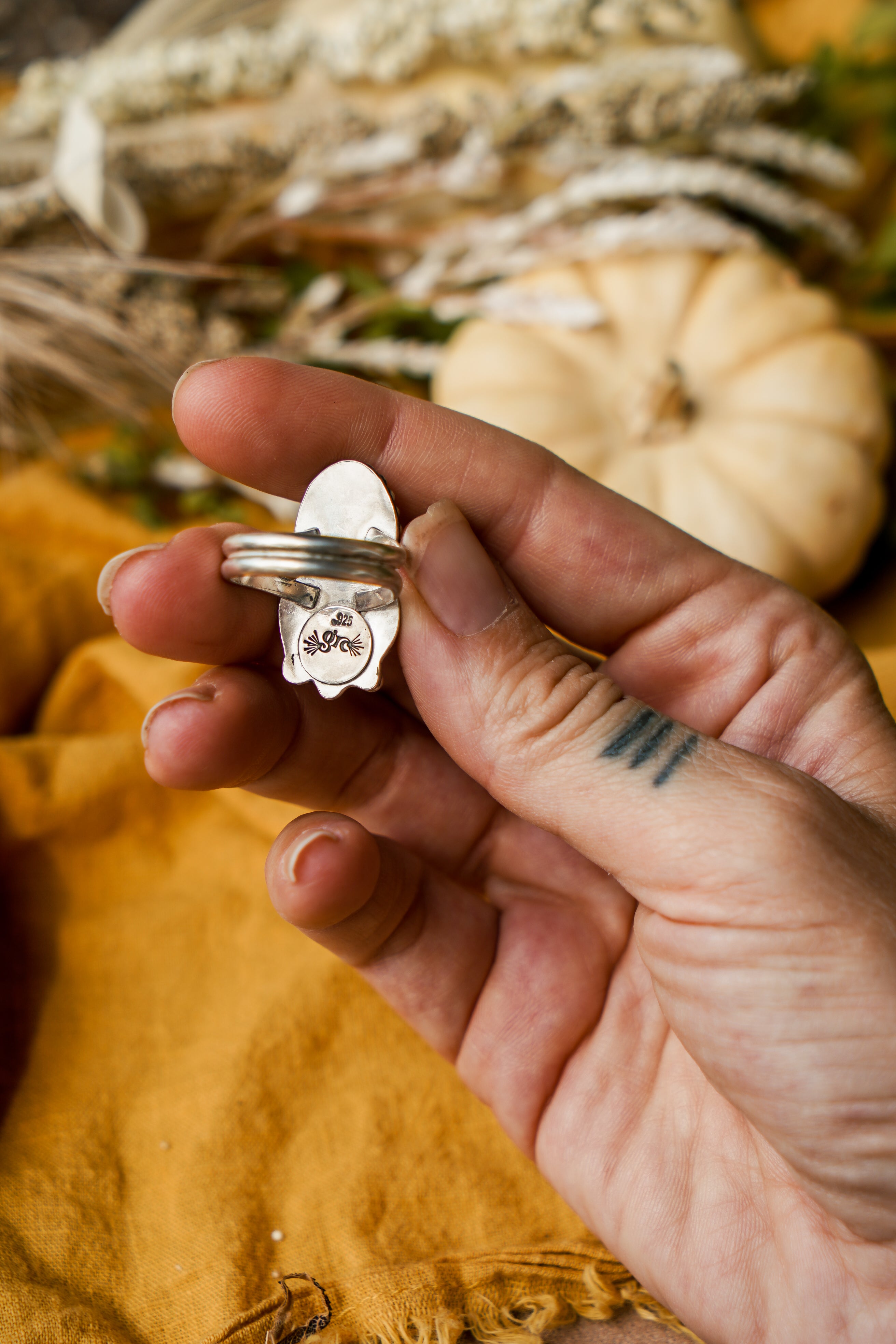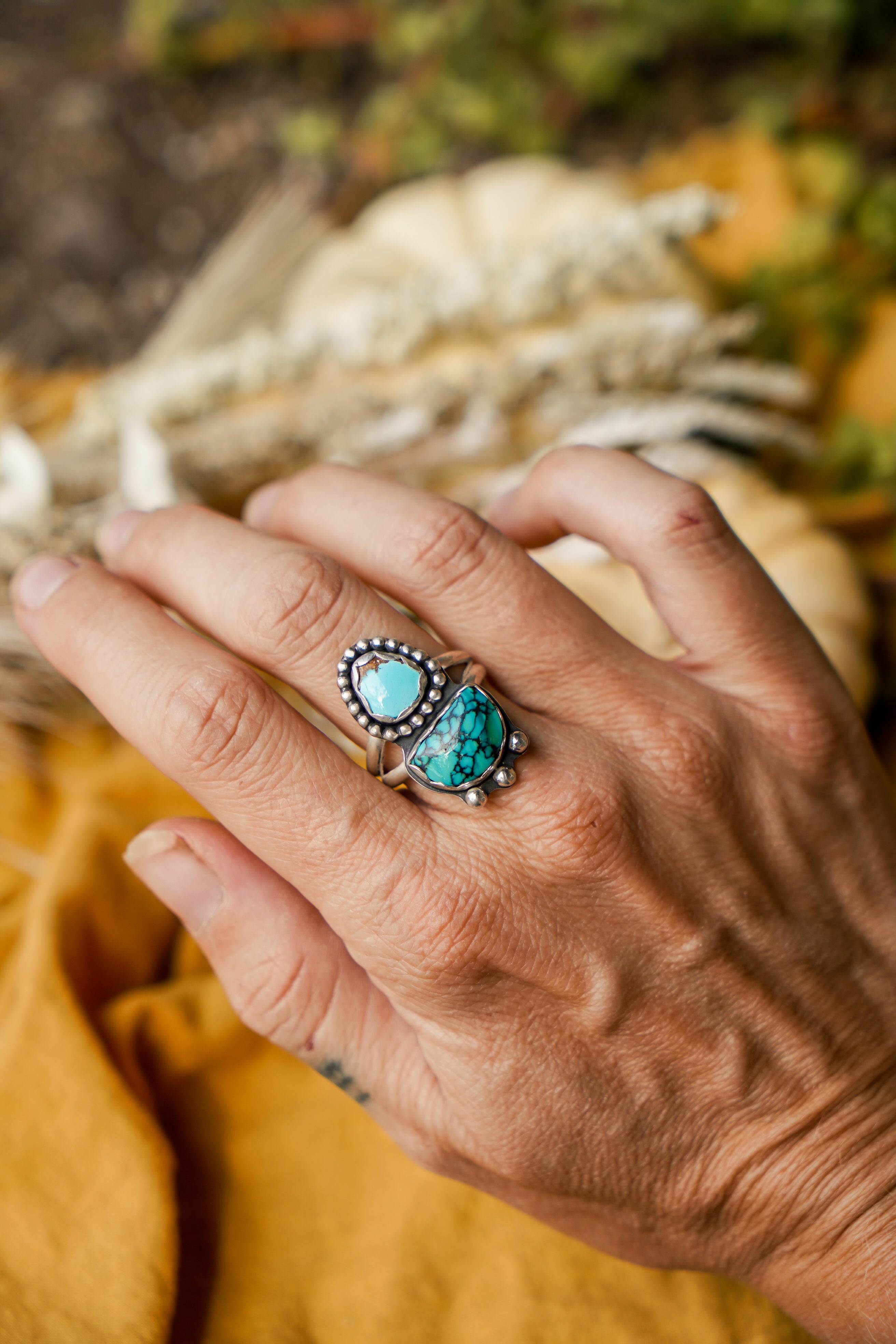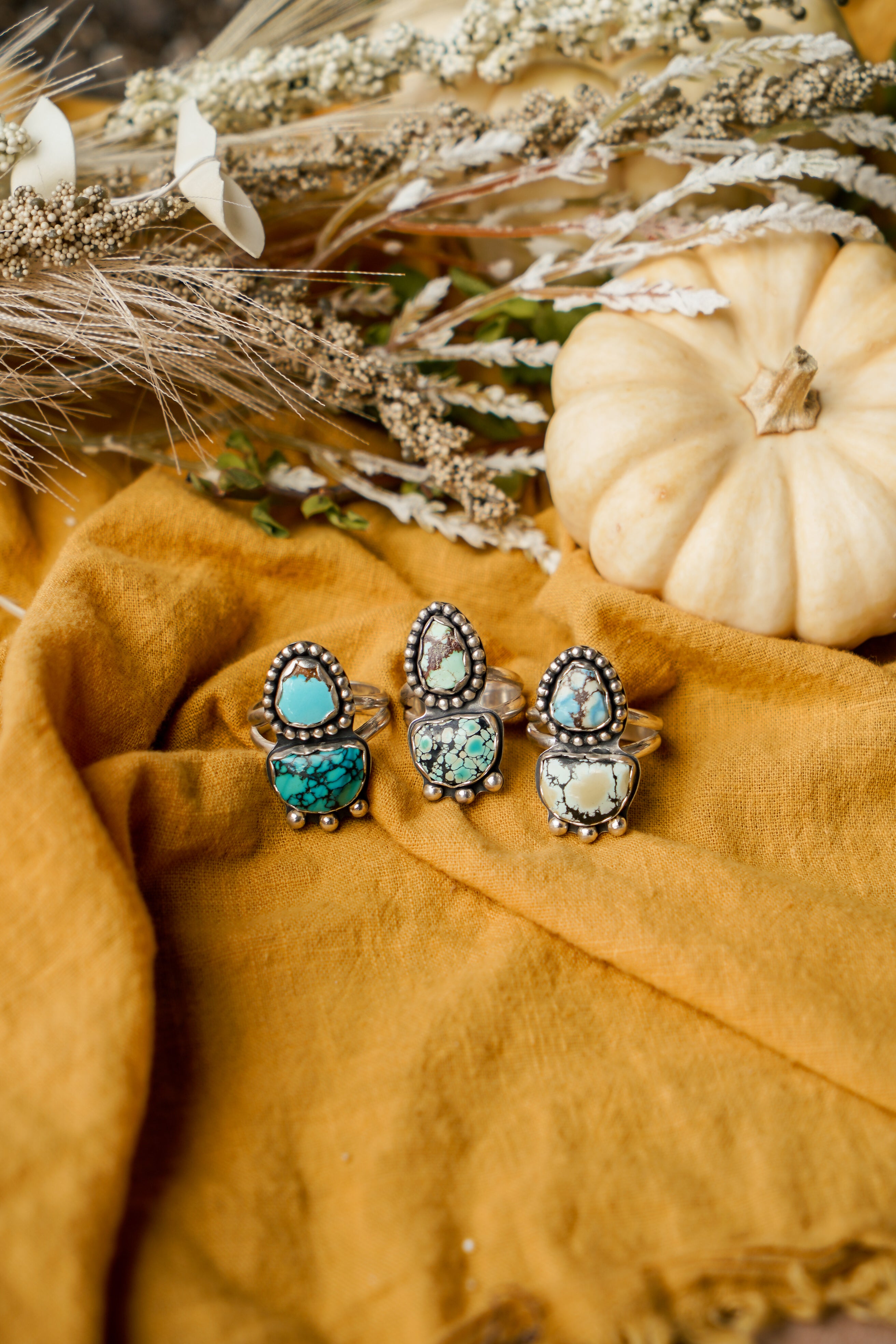 The Gratitude Ring in Giraffe & Golden Hills Turquoise Ring (Size 8.5)
The Gratitude design is brand new and we're in LOVE! Can't wait to see who snags these. There's a good chance this design could become a regular!
Sterling Silver.
Size 8.5
Handcrafted by Chandra Rae in Tucson AZ. 
Packaged Mindfully with post-recycled paper products as well as recyclable packaging.  
The Gratitude Ring in Giraffe & Golden Hills Turquoise Ring (Size 8.5)