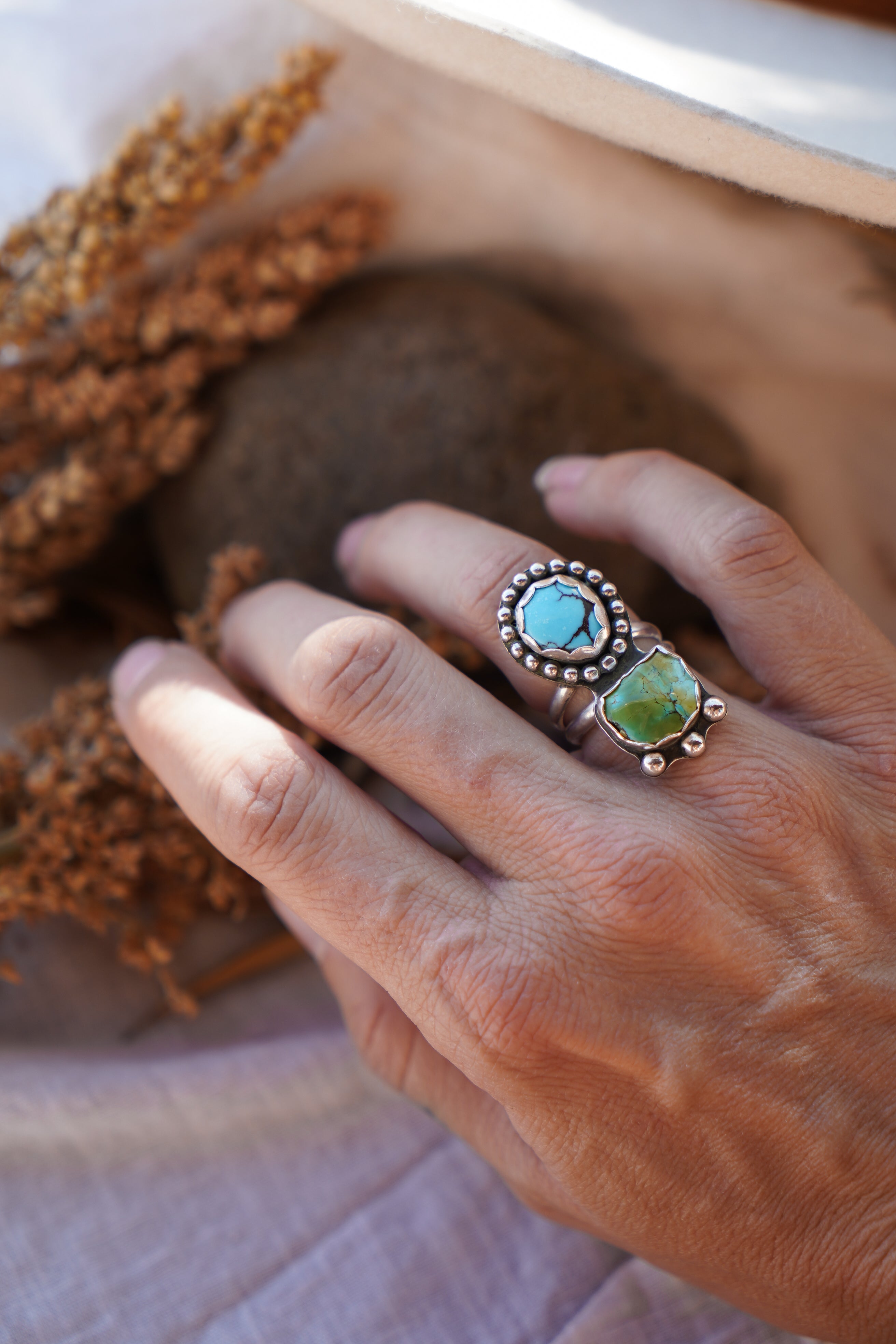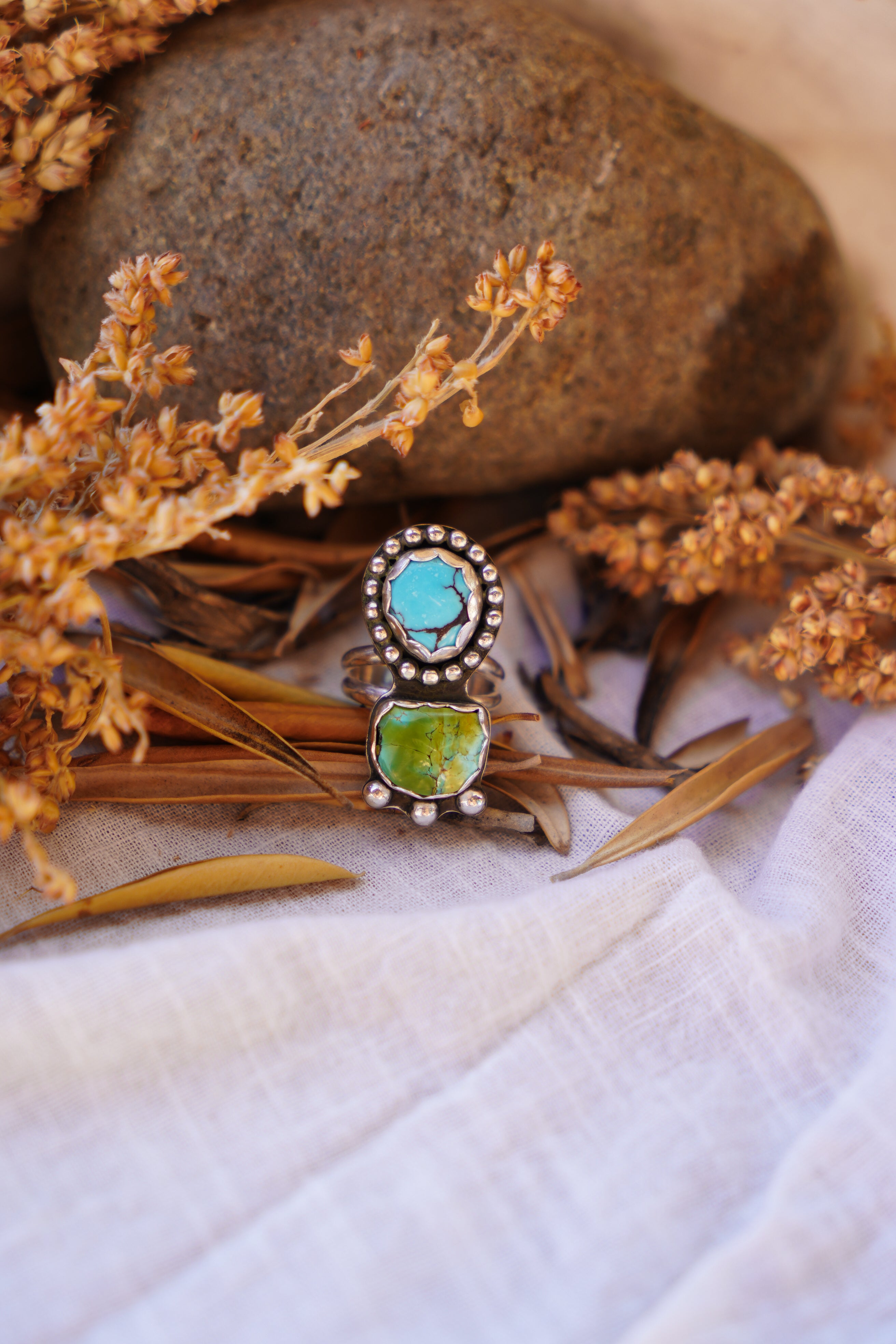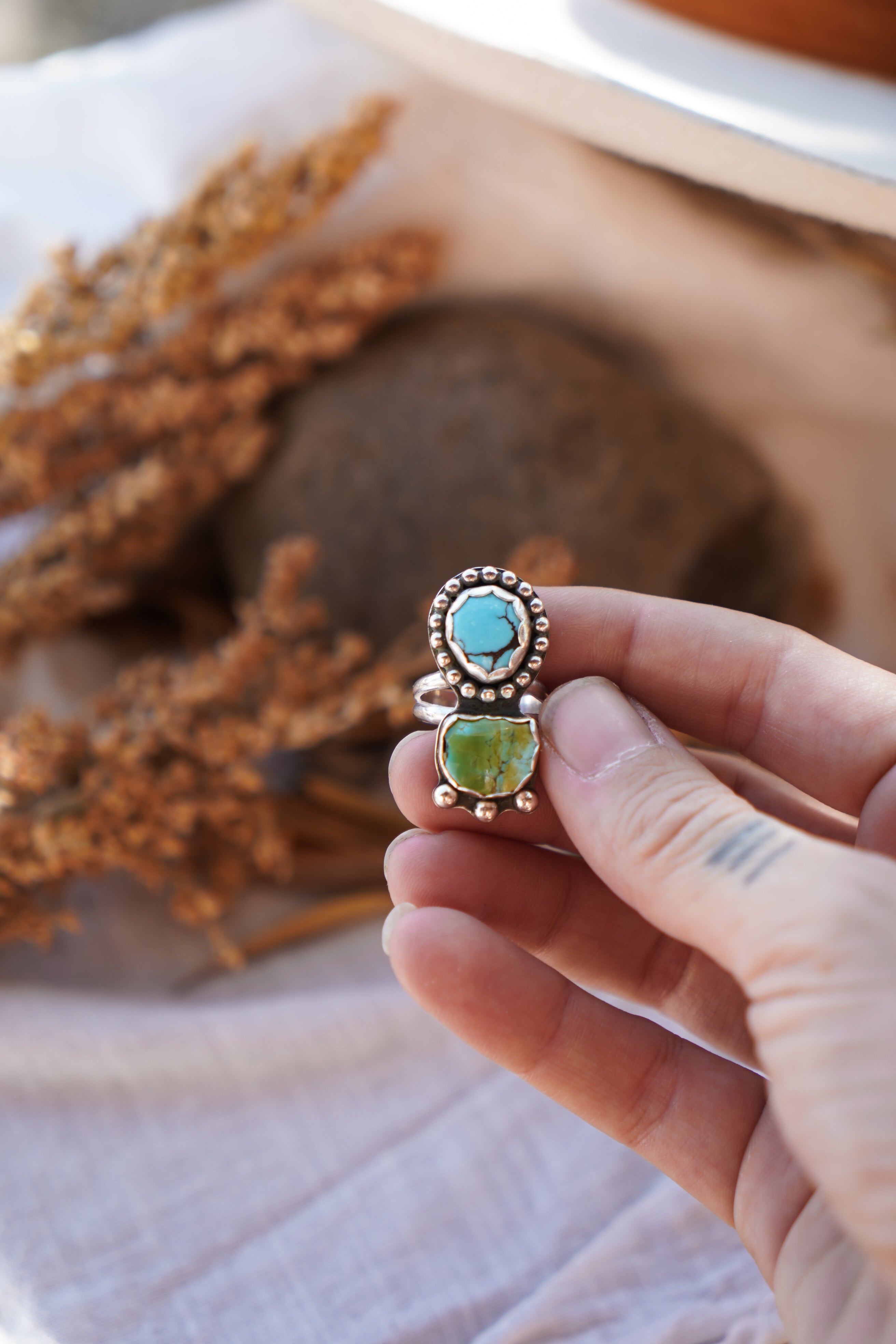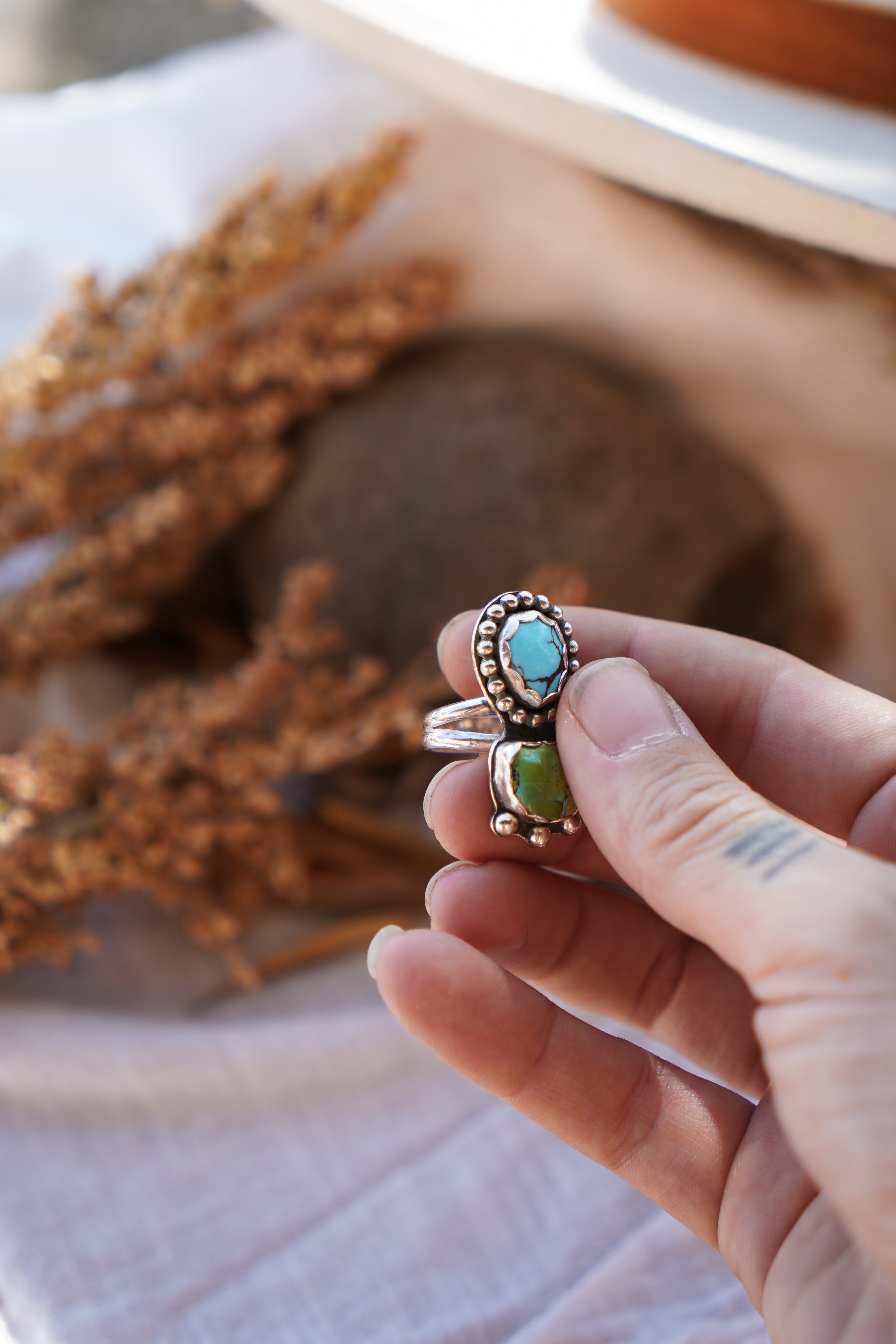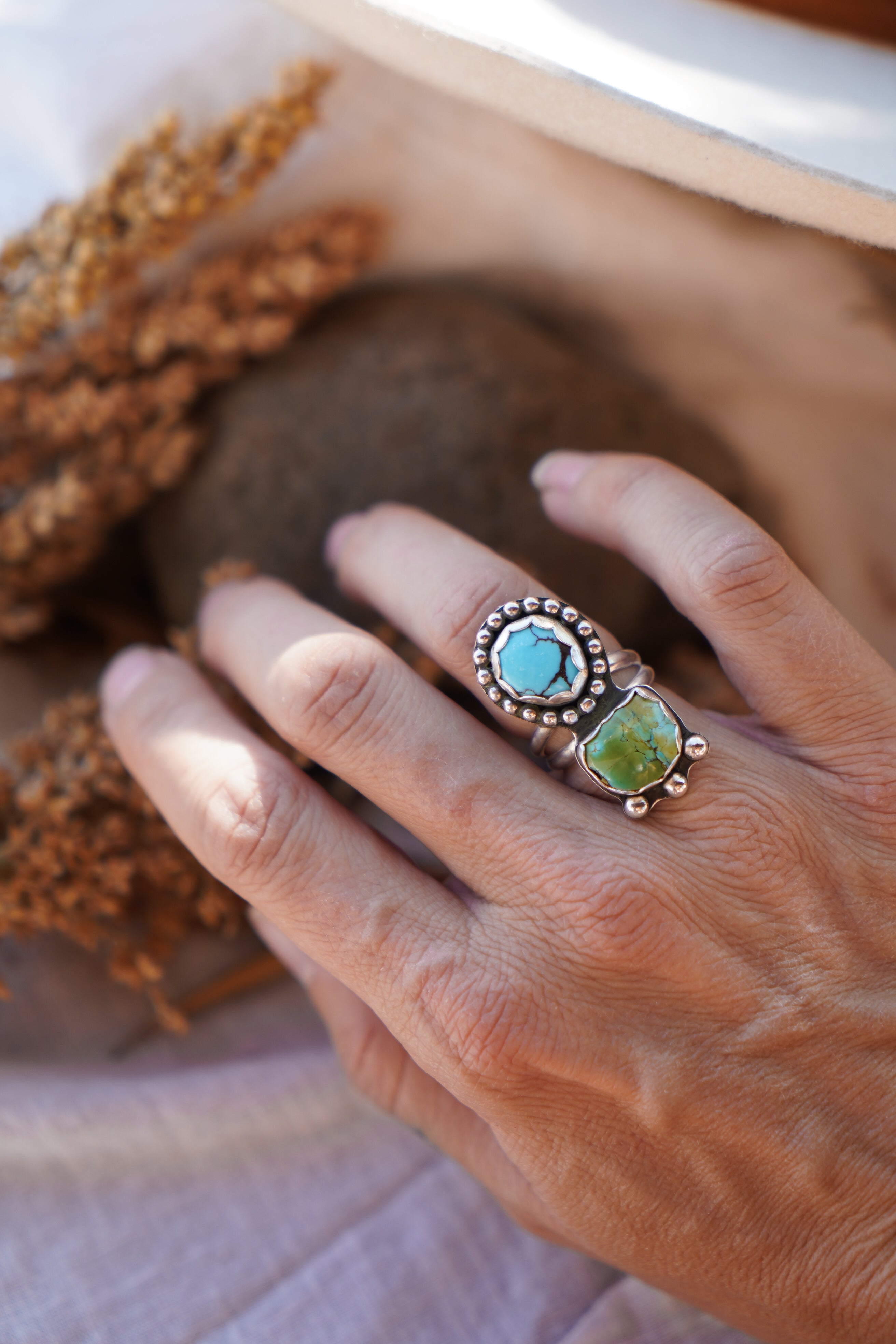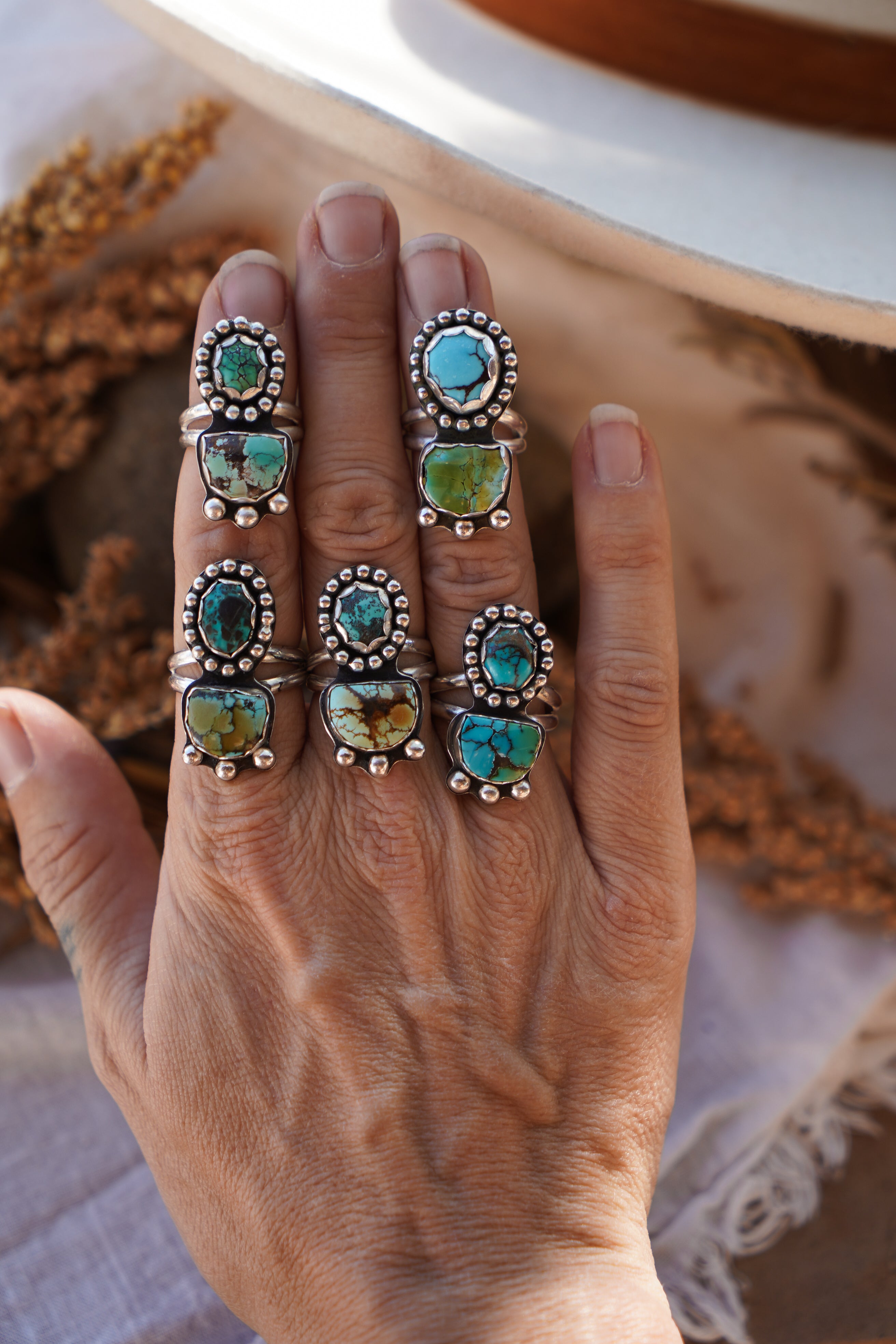 The Gratitude Ring in Giraffe & Egyptian Turquoise (Size 6)
The Gratitude design is back for the second collection! As we step into a new chapter as a family and a husband-wife business duo we're feeling so much gratitude. We hope these rings will be a gratitude reminder to whoever wears it!
Sterling Silver.
Size 6
Handcrafted by Chandra Rae in Tucson AZ. 
Packaged Mindfully with post-recycled paper products as well as recyclable packaging.  
The Gratitude Ring in Giraffe & Egyptian Turquoise (Size 6)