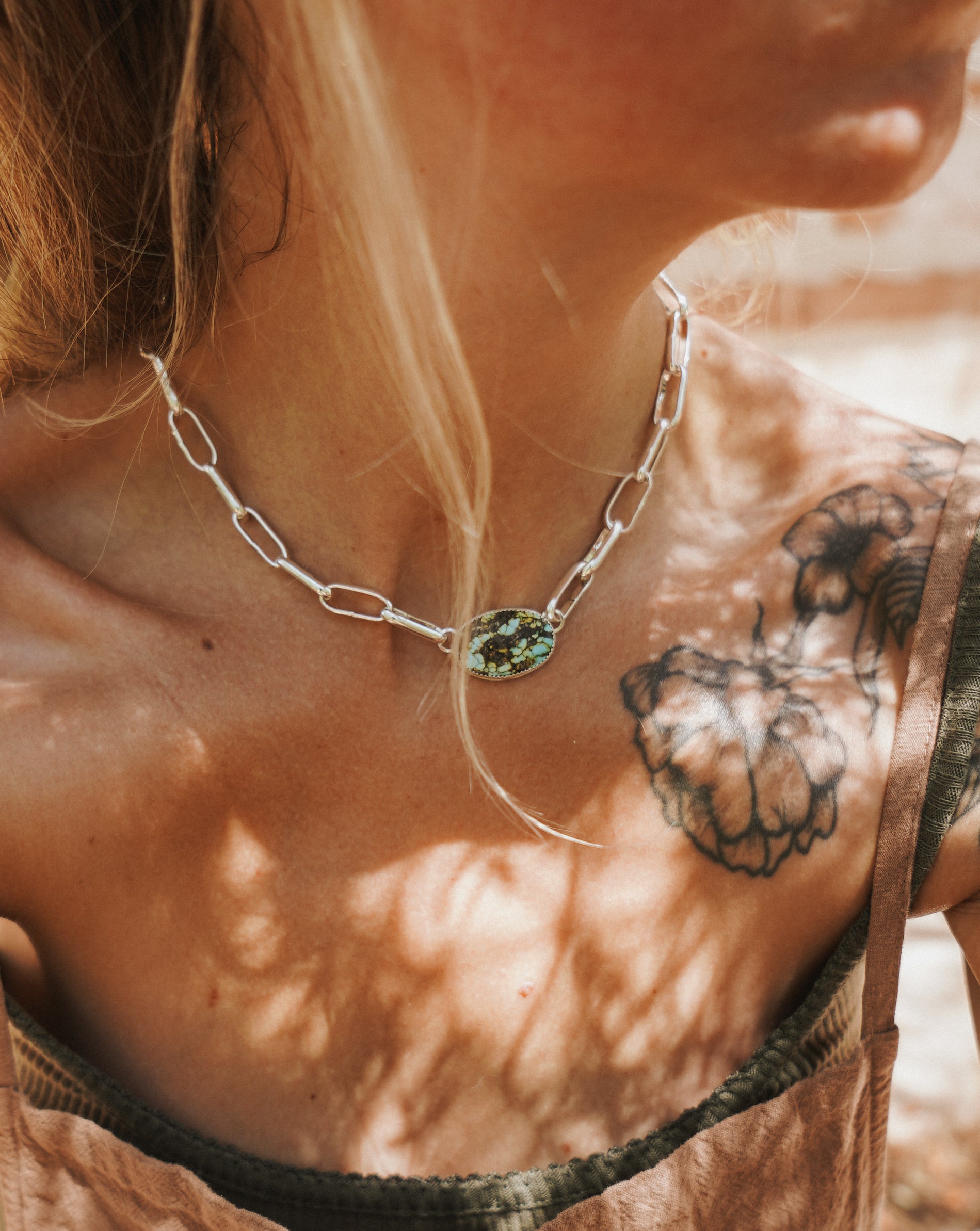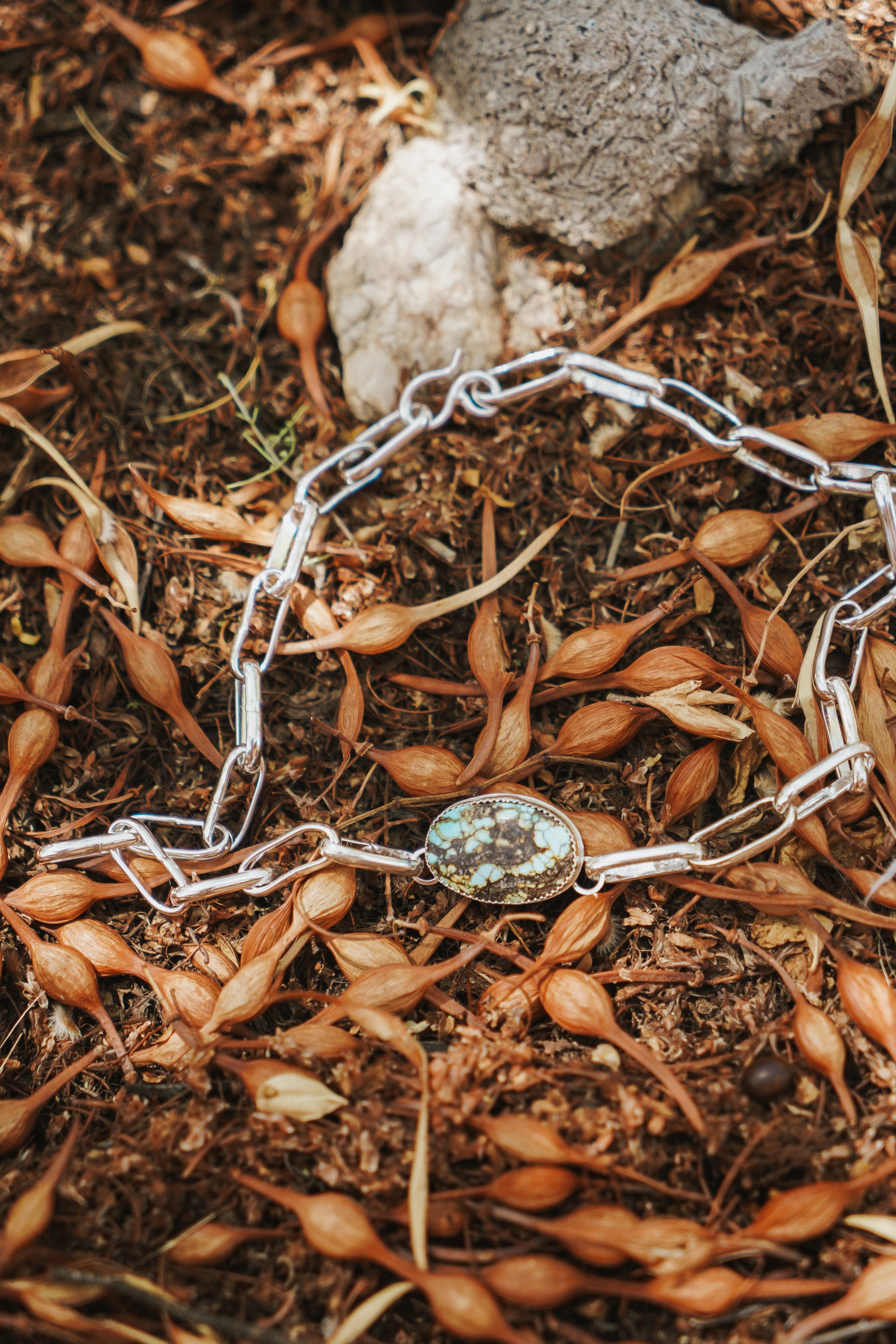 The Daydreamer Choker in Giraffe Turquoise
I'm beyond excited to release this necklace. Every link is handcrafted with care in Sterling Silver and I love the way it turned out. The large link chain is so cool and complemented by this amazing piece of Giraffe Turquoise.
16"
Handcrafted in Tucson Arizona by Chandra Rae. You will receive the piece photographed! This piece is "ready to ship."
The Daydreamer Choker in Giraffe Turquoise