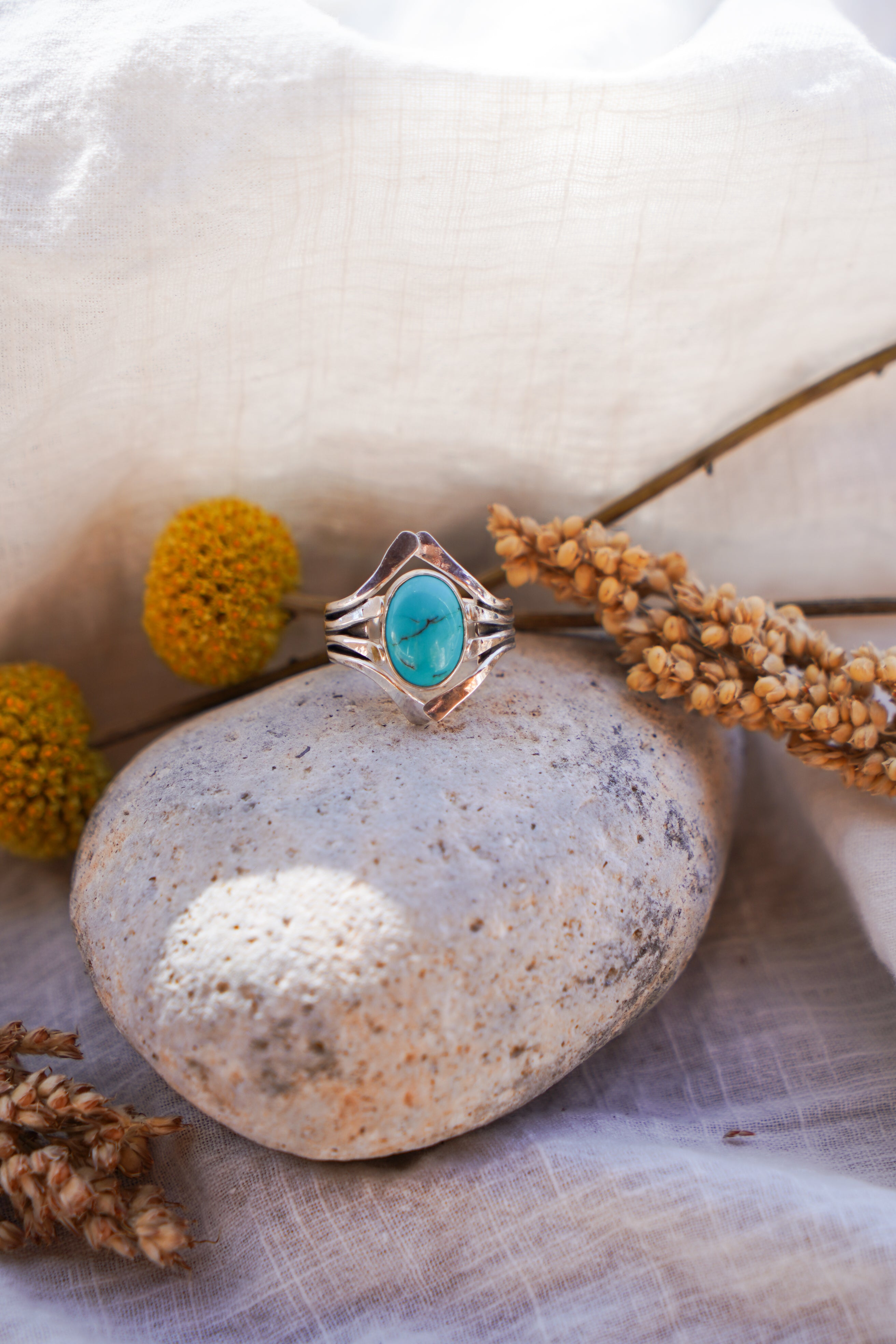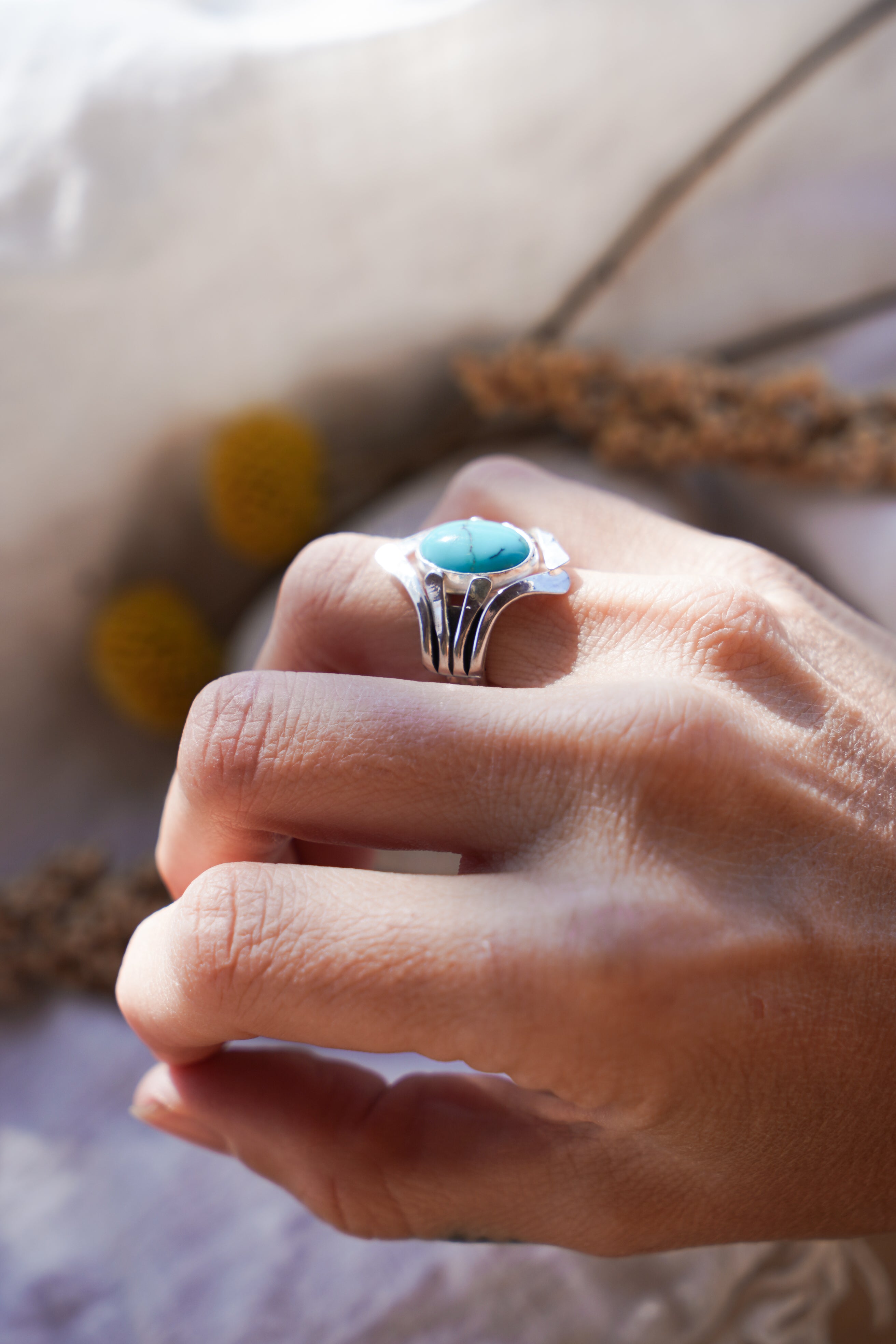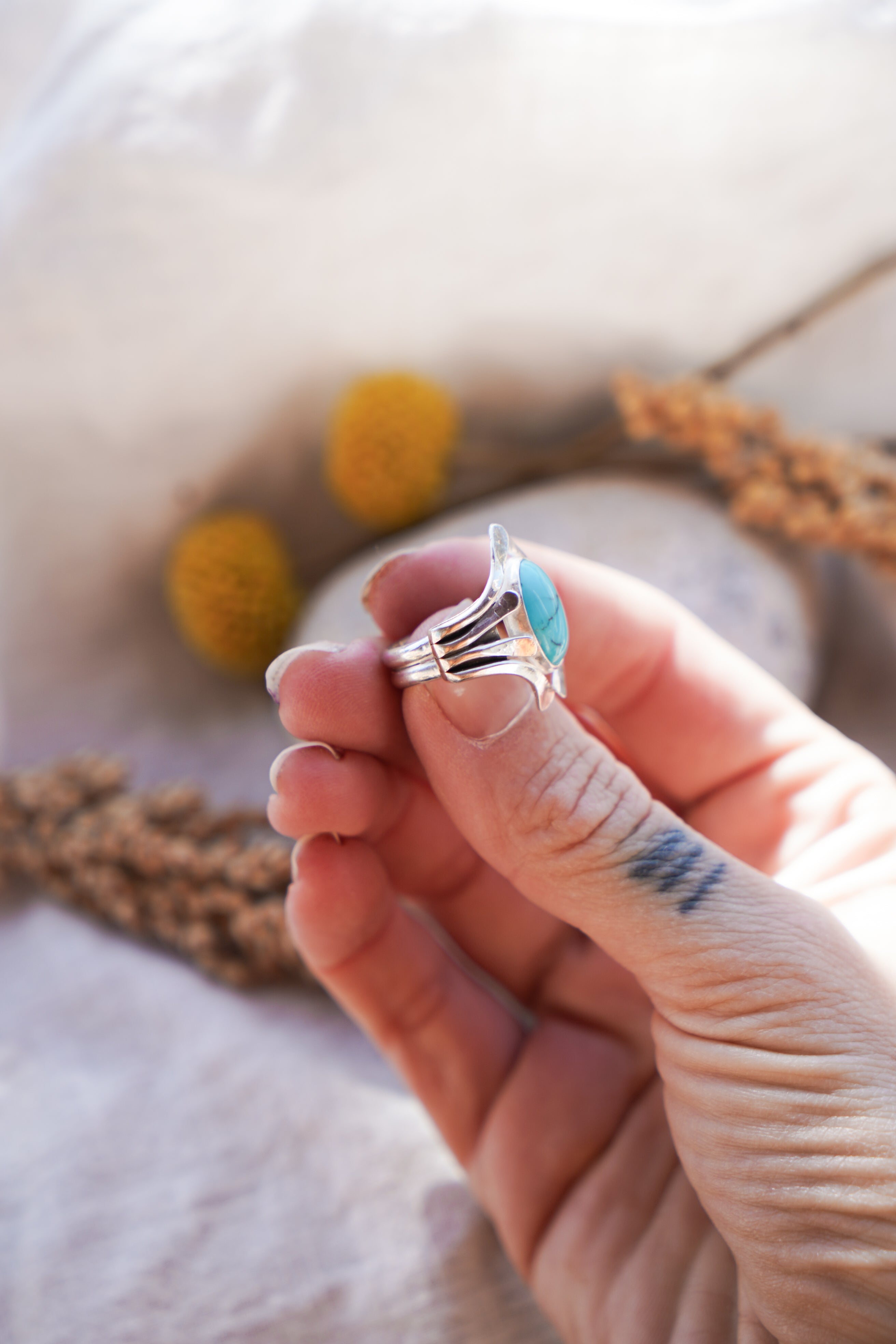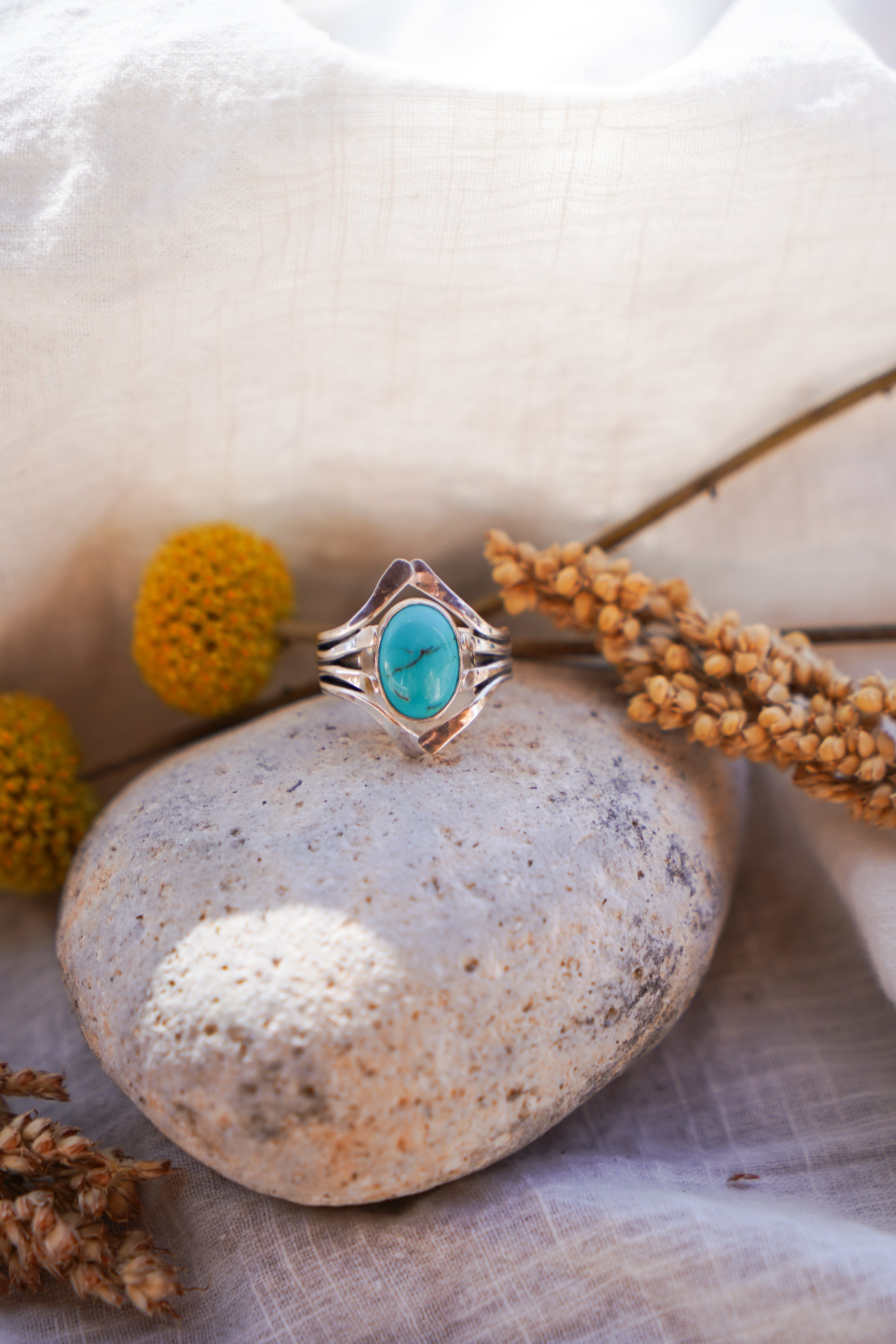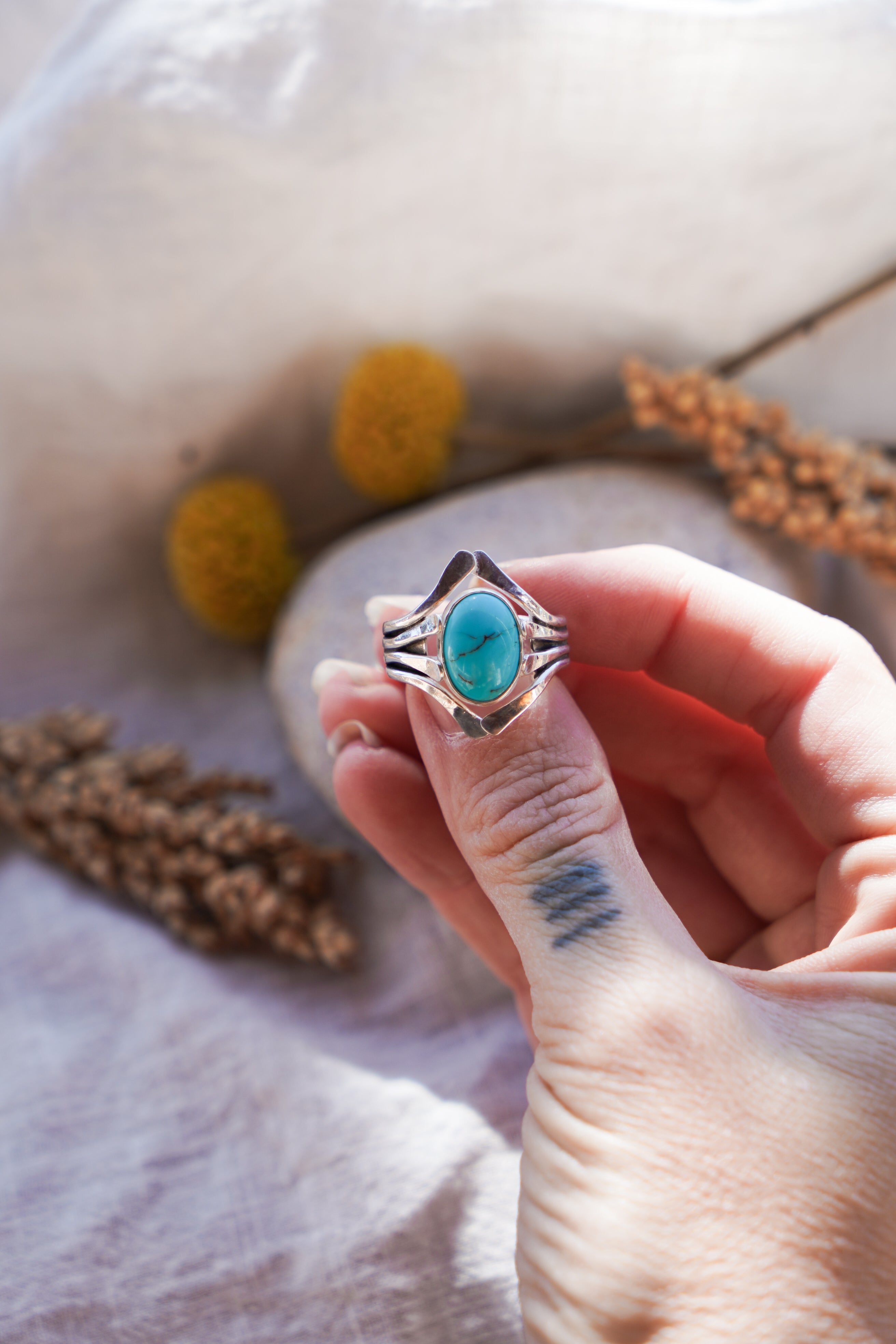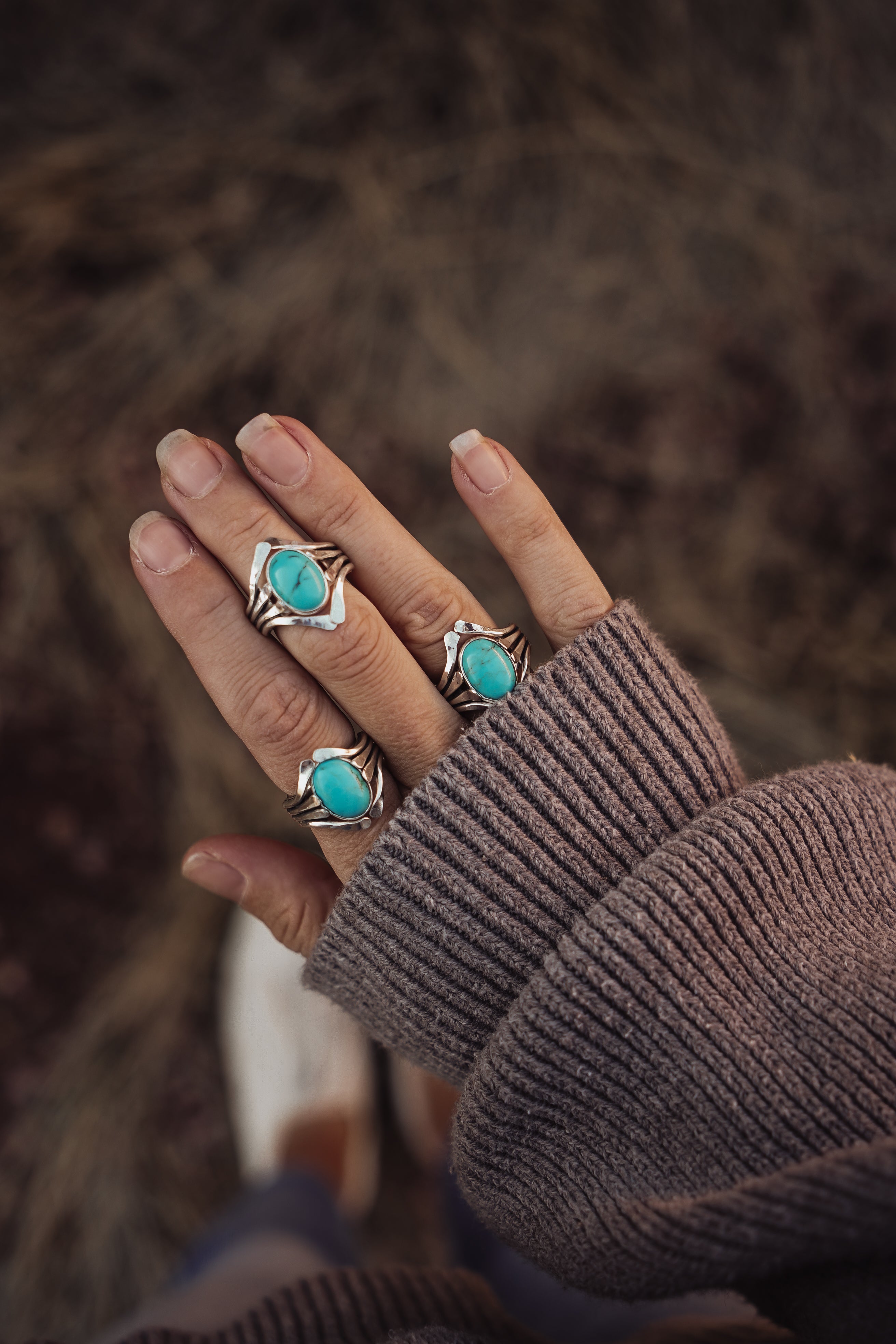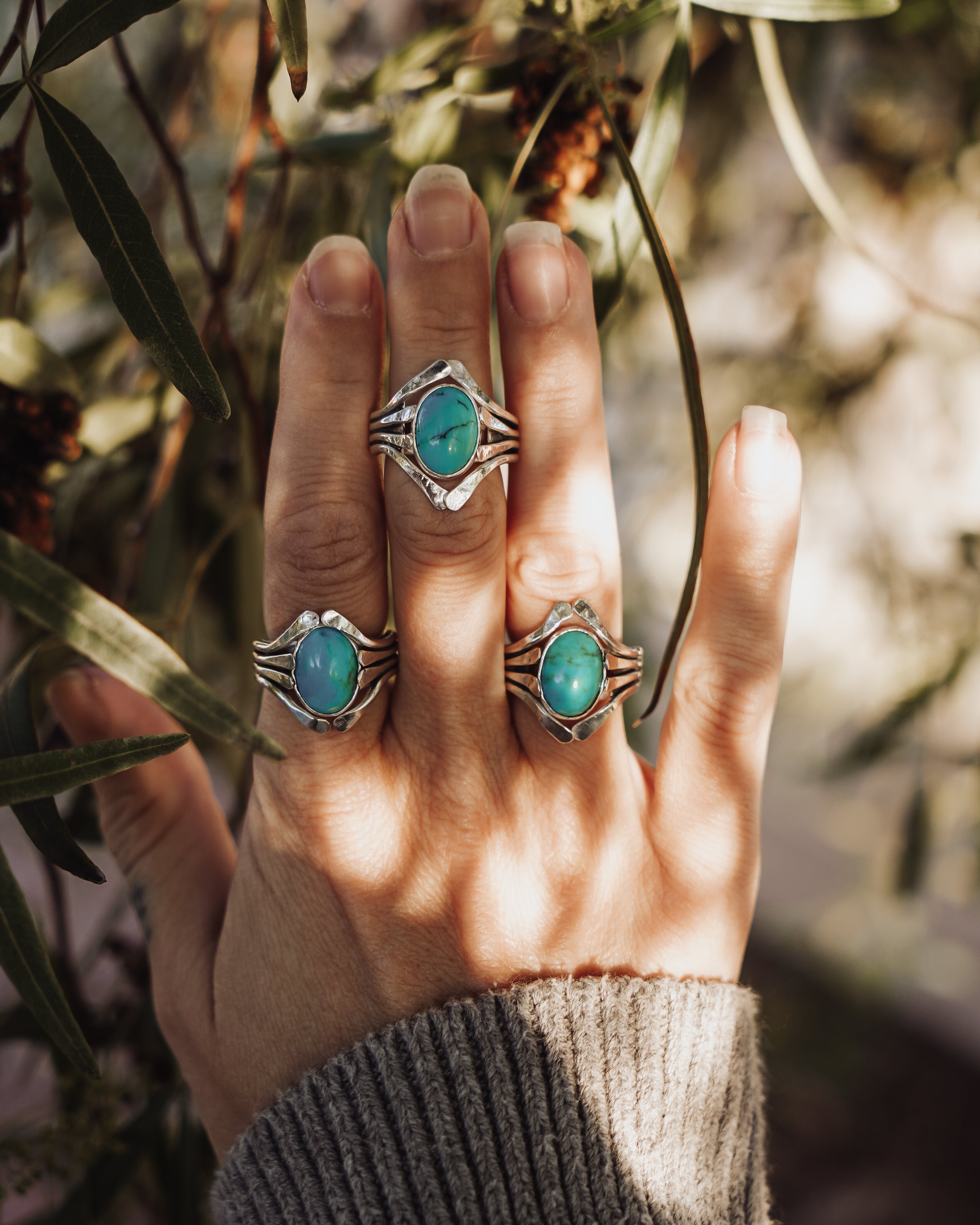 The Cascade Ring in Nacozari Turquoise (Size 6)
Say hello to our newest design- The Cascade Ring! These new statement rings are absolutely my new favorite. I love the detail, the flow, and you almost get the appearance of stacked rings in a single ring. 
9.25 Sterling Silver & Nacozari Turquoise.
Size 6
Handcrafted by Chandra Rae in Tucson AZ. 
Packaged Mindfully with post-recycled paper products as well as recyclable packaging.  
The Cascade Ring in Nacozari Turquoise (Size 6)