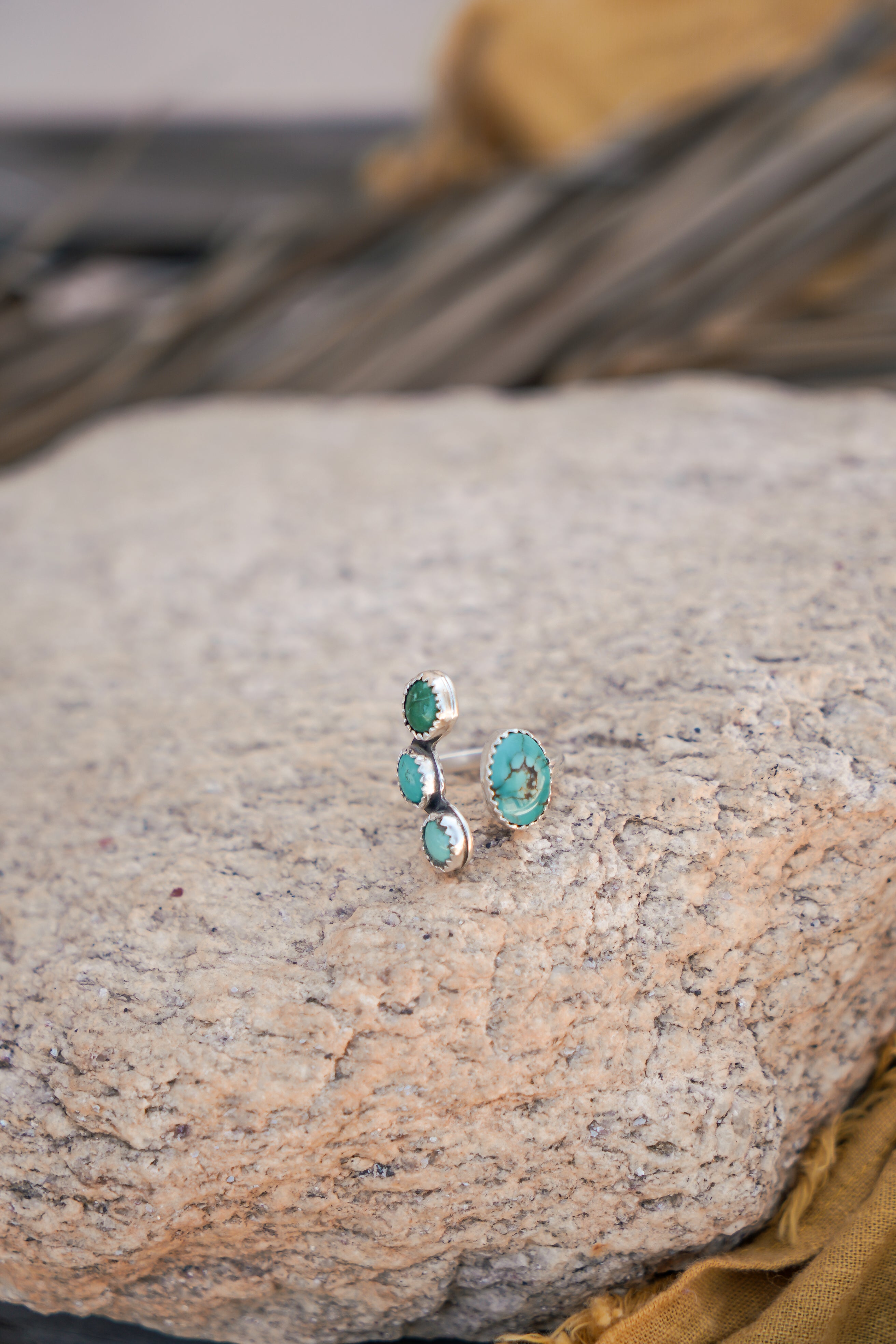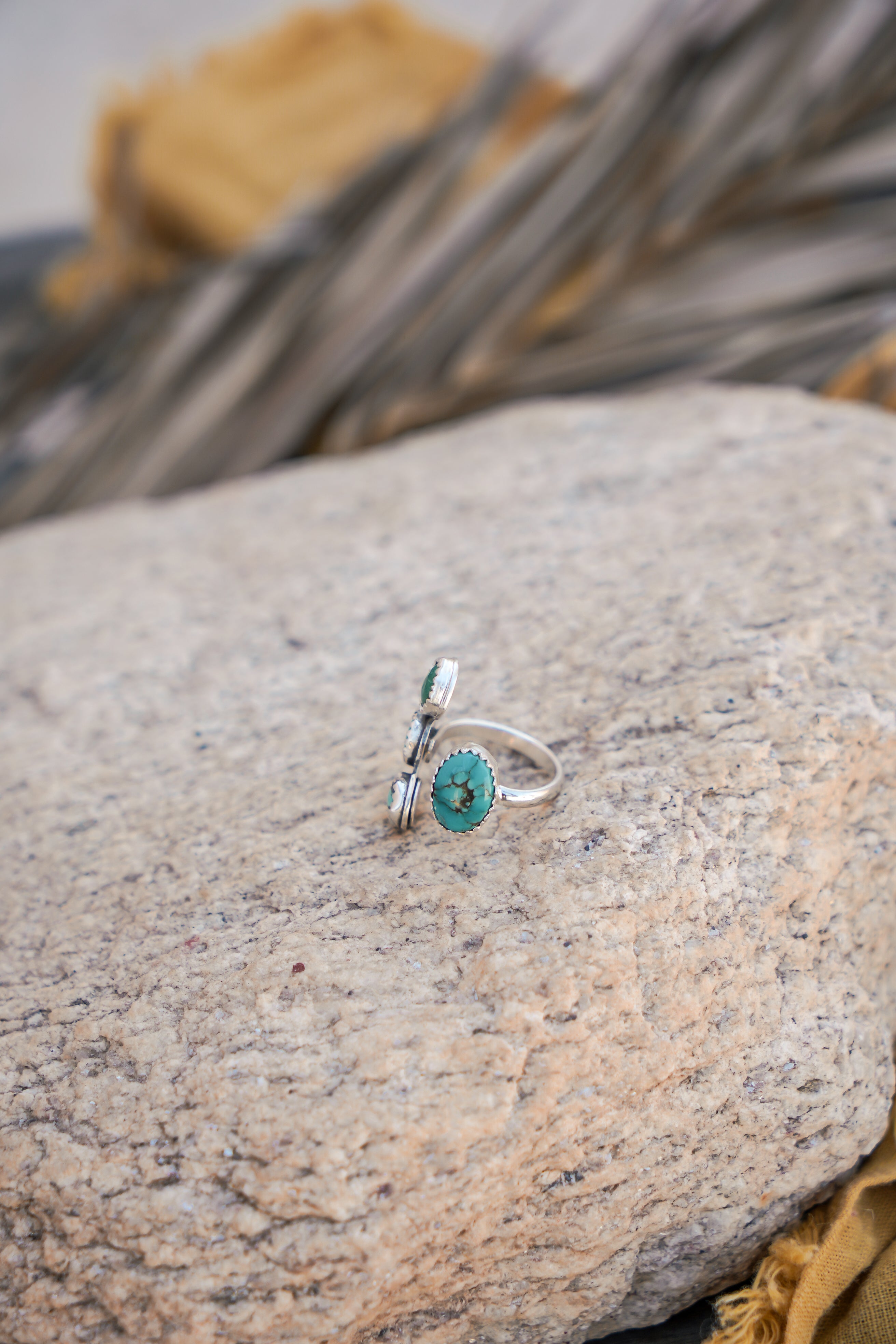 The Canyon Wrap Ring in Carico Lake & Yungi Turquoise (Size 4-6)
These brand new Canyon Wrap Rings are inspired by the popular Canyon Wrap Cuff design you guys have seen in recent collections. I'm so excited about how these turned out and can't wait to see who snags the first batch.

Sterling Silver.
Size 4-6
Handcrafted by Chandra Rae in Tucson AZ. 
Packaged Mindfully with post-recycled paper products as well as recyclable packaging.  
The Canyon Wrap Ring in Carico Lake & Yungi Turquoise (Size 4-6)