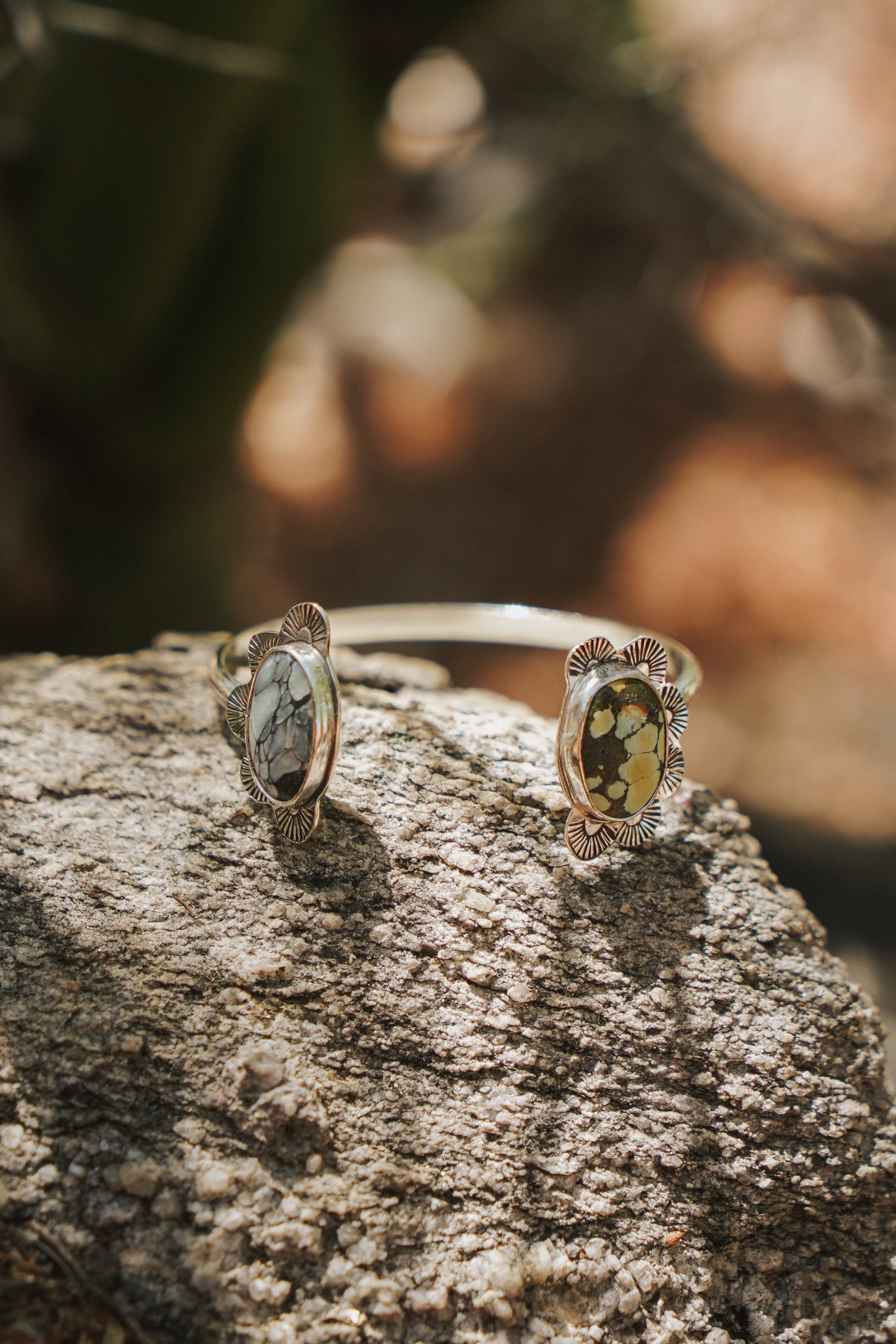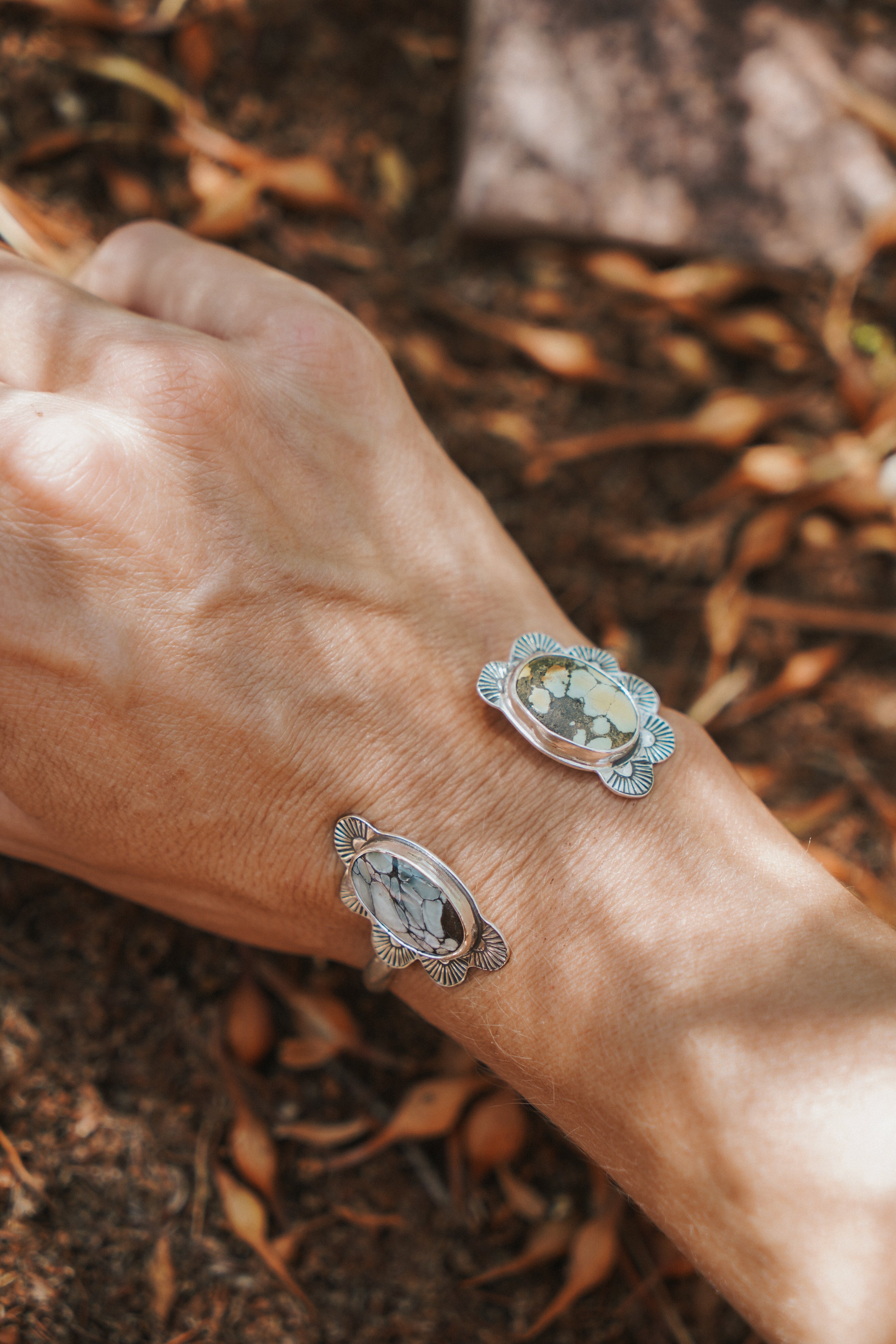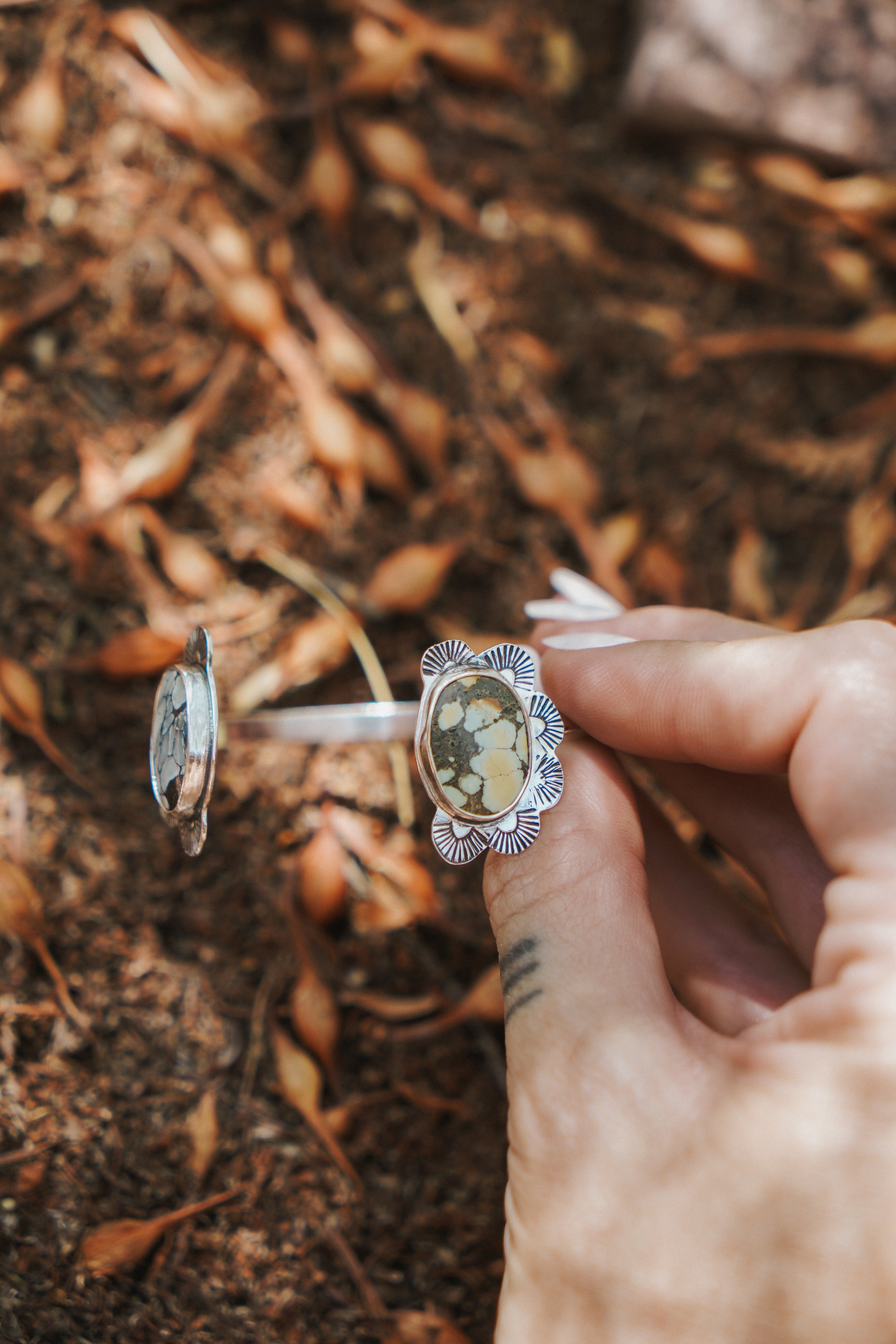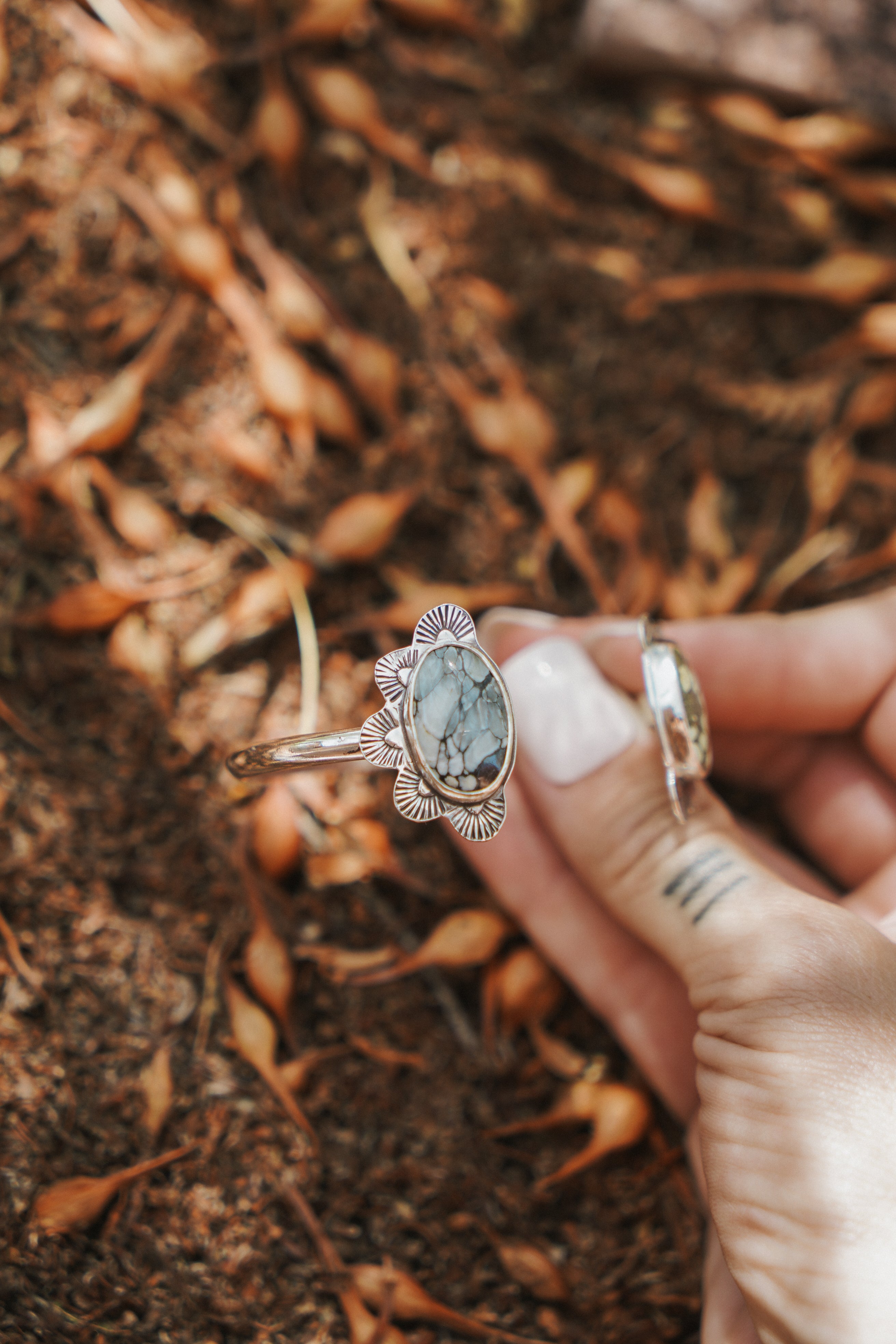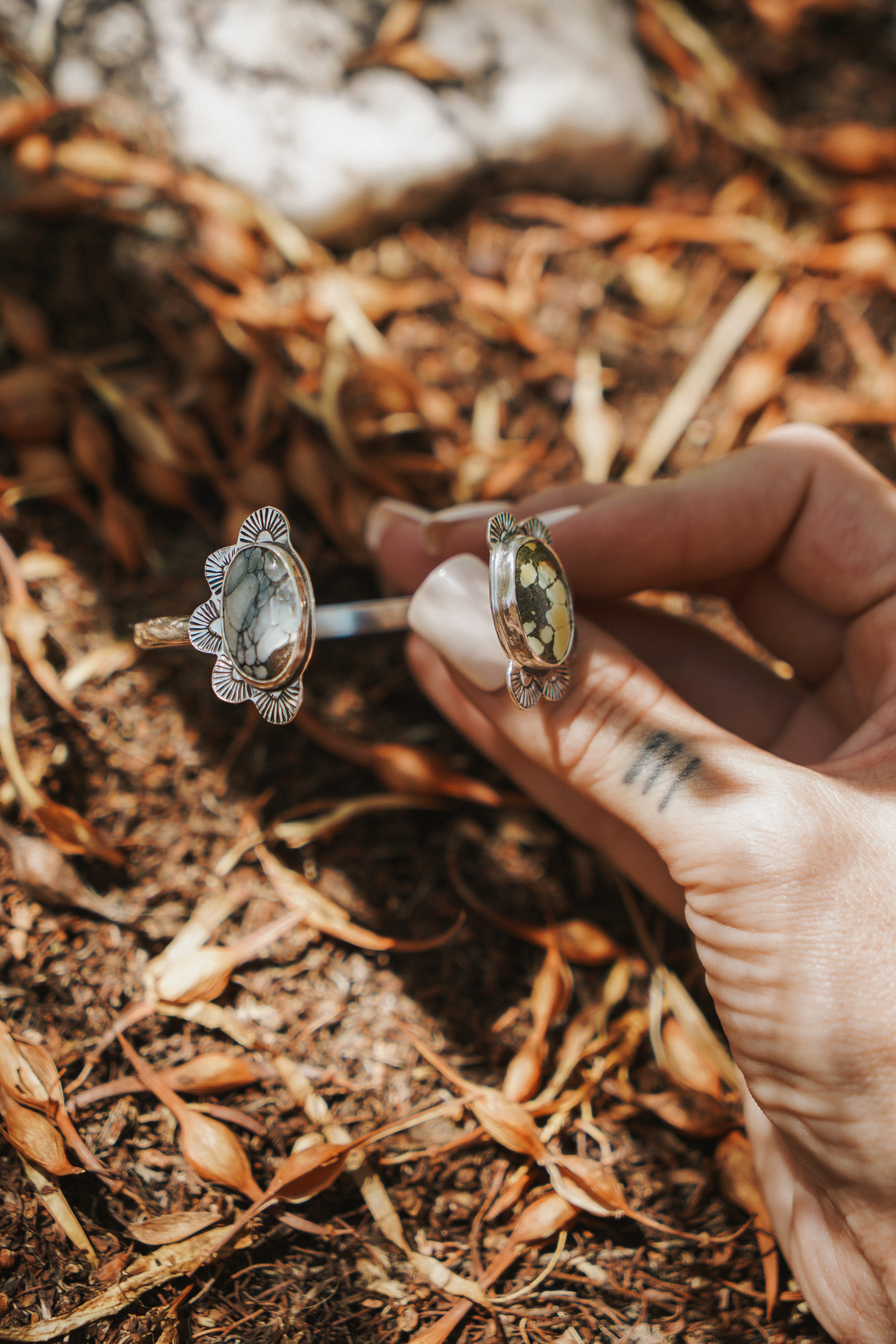 The Canyon Wrap Cuff in Giraffe Turquoise & Lavender Variscite
Look at the matrix patterning on these stones- so drool-worthy! You guys may have noticed, but the Canyon Wrap Cuffs are definitely a new staple design in the monthly collections- I love them and so glad you guys do too!

.925 Sterling Silver and thick Sterling Silver band. Cuff measures at 5.5" with a 1" gap. The cuff is slightly adjustable. I don't recommend adjusting it often. Once you find your fit, adjustments should be kept to a minimum. 
The inside cuff is stamped with .925 and my GRC makers mark!
Handcrafted by Chandra Rae in Tucson AZ. 
Packaged Mindfully with post-recycled paper products as well as recyclable packaging.   
The Canyon Wrap Cuff in Giraffe Turquoise & Lavender Variscite