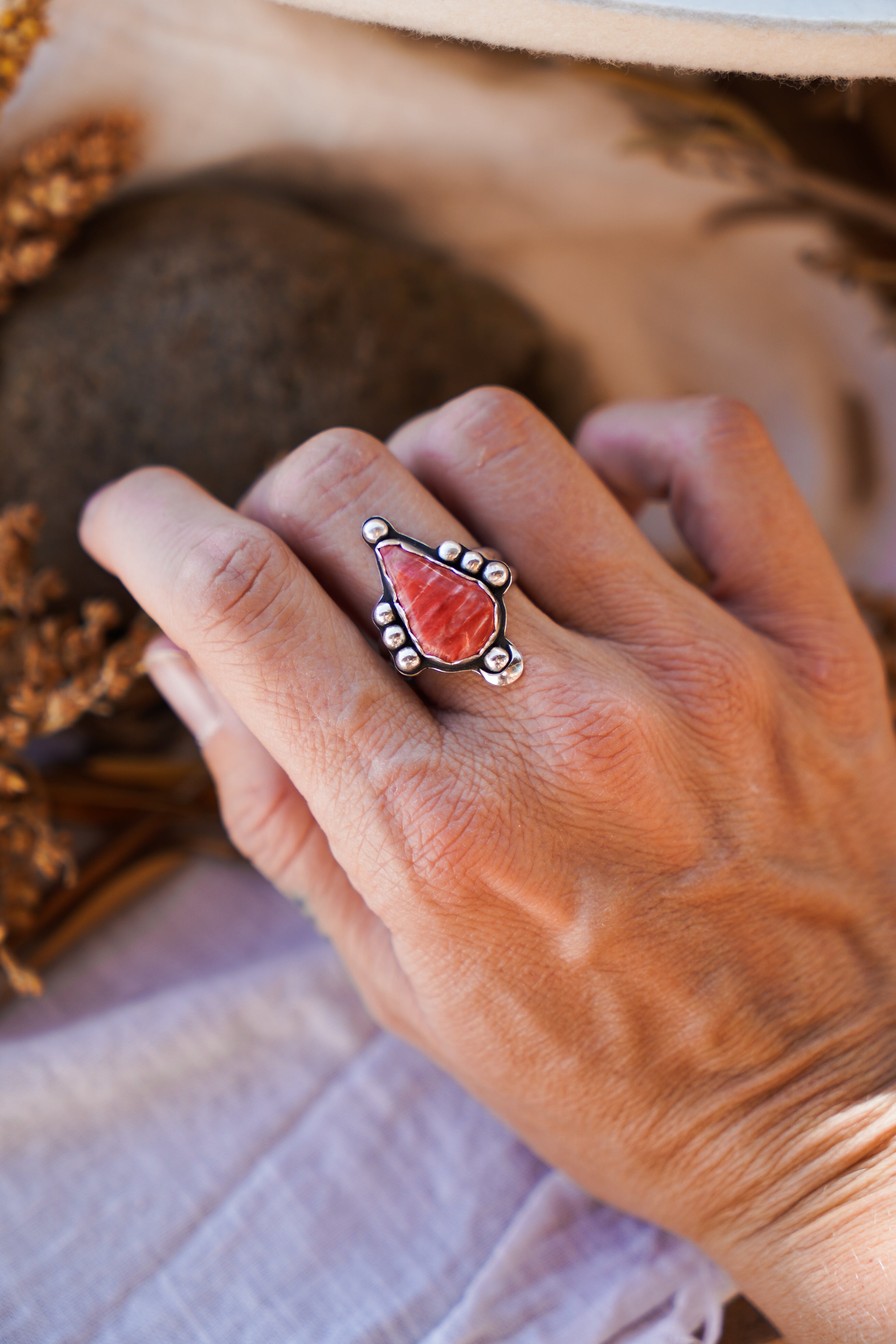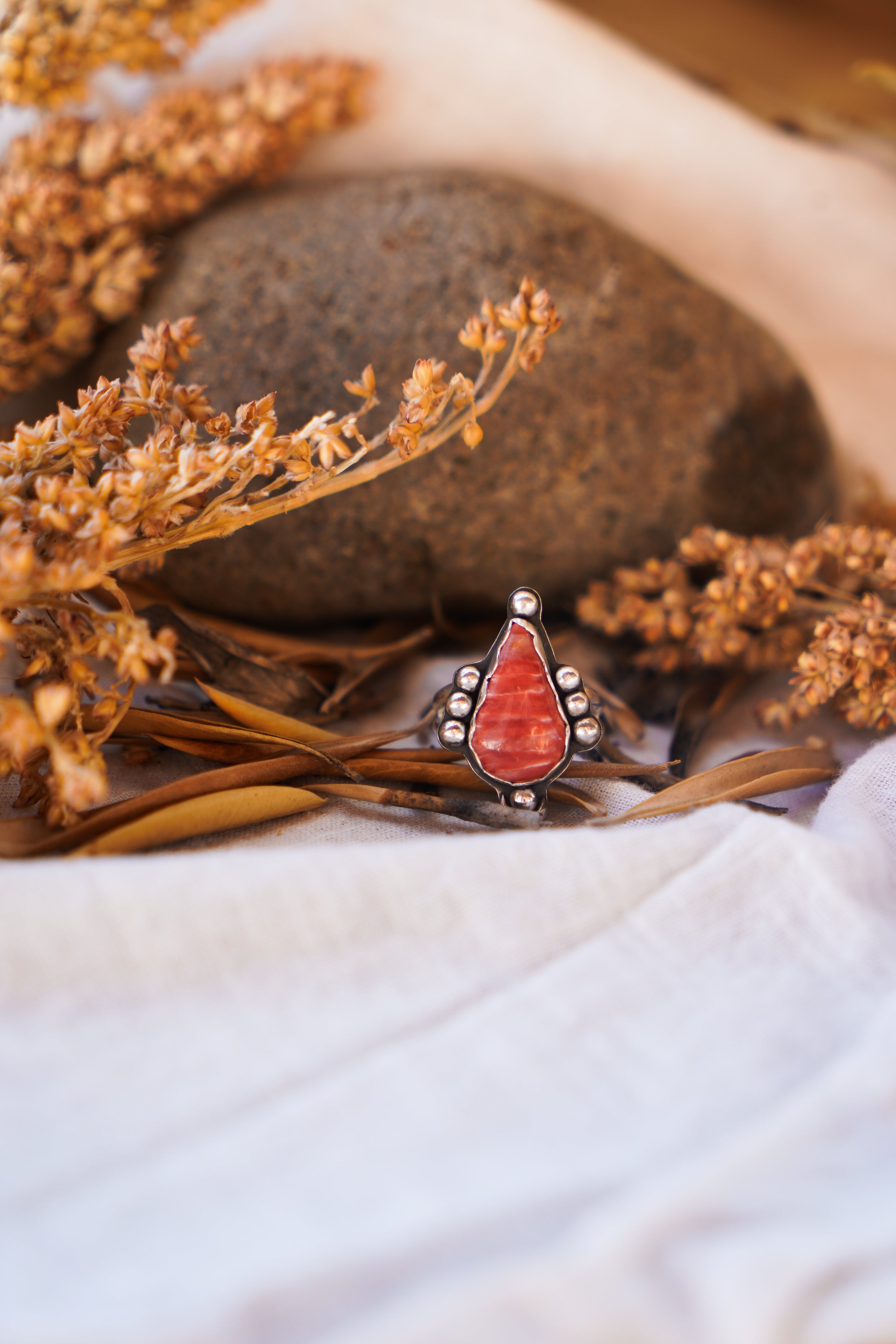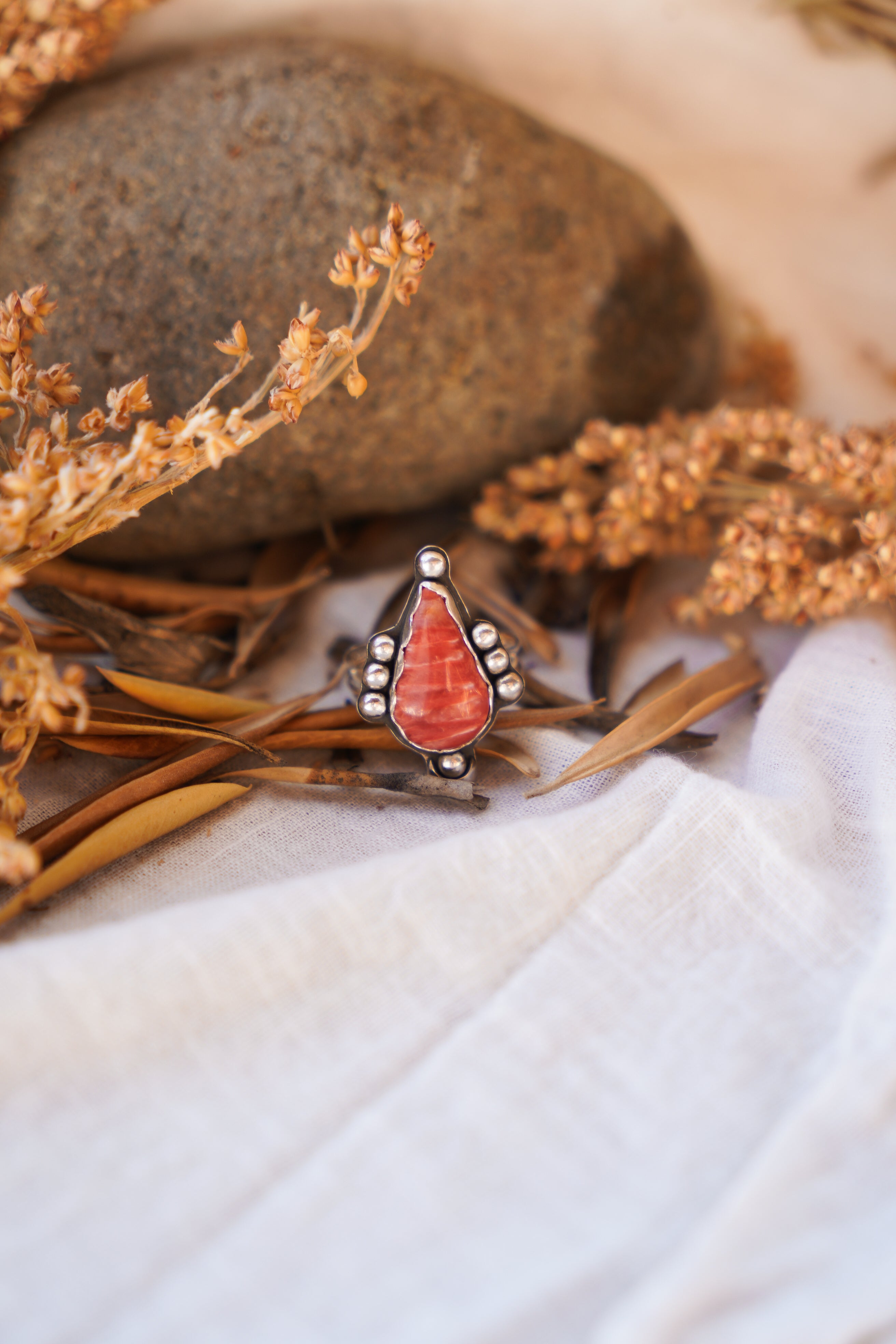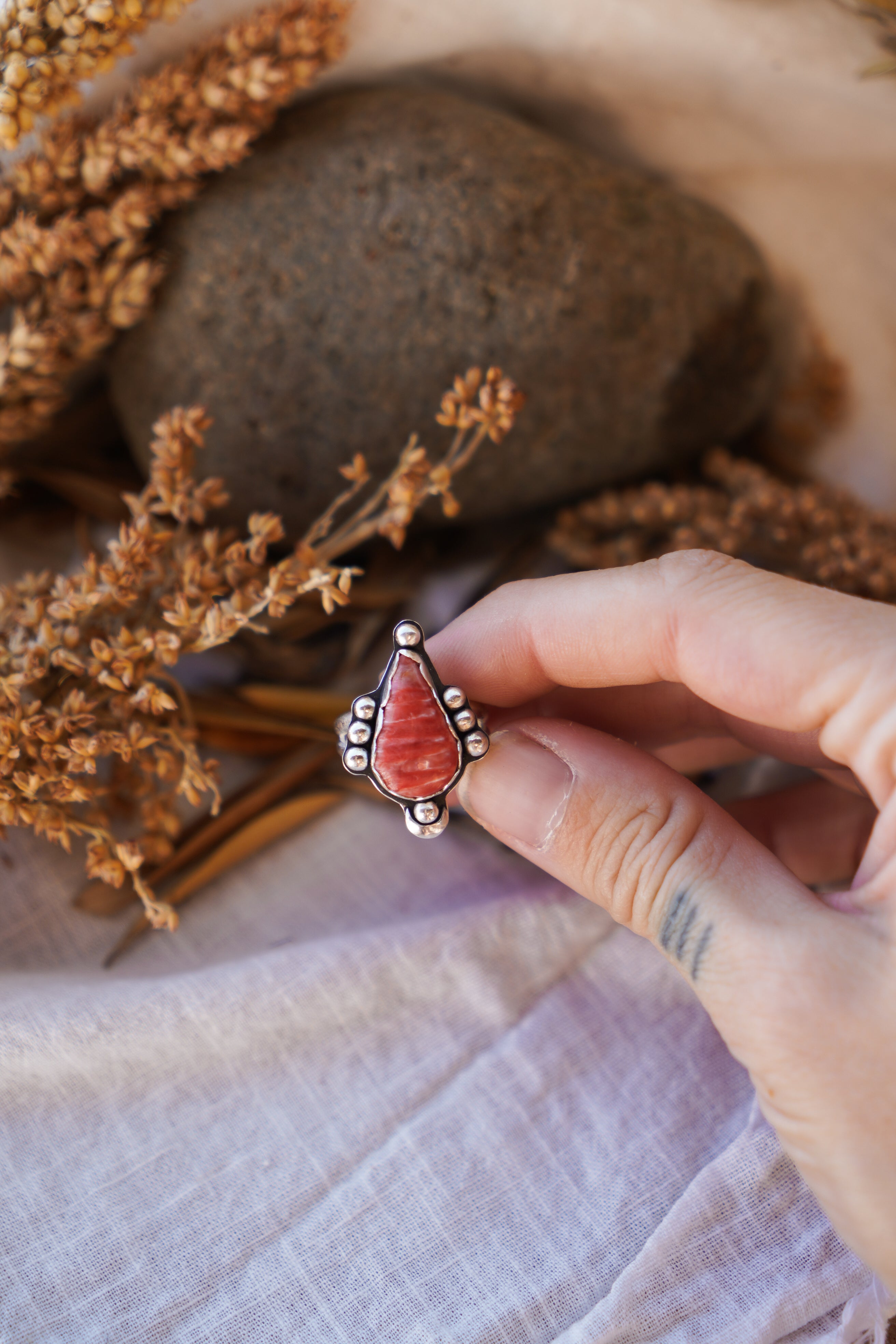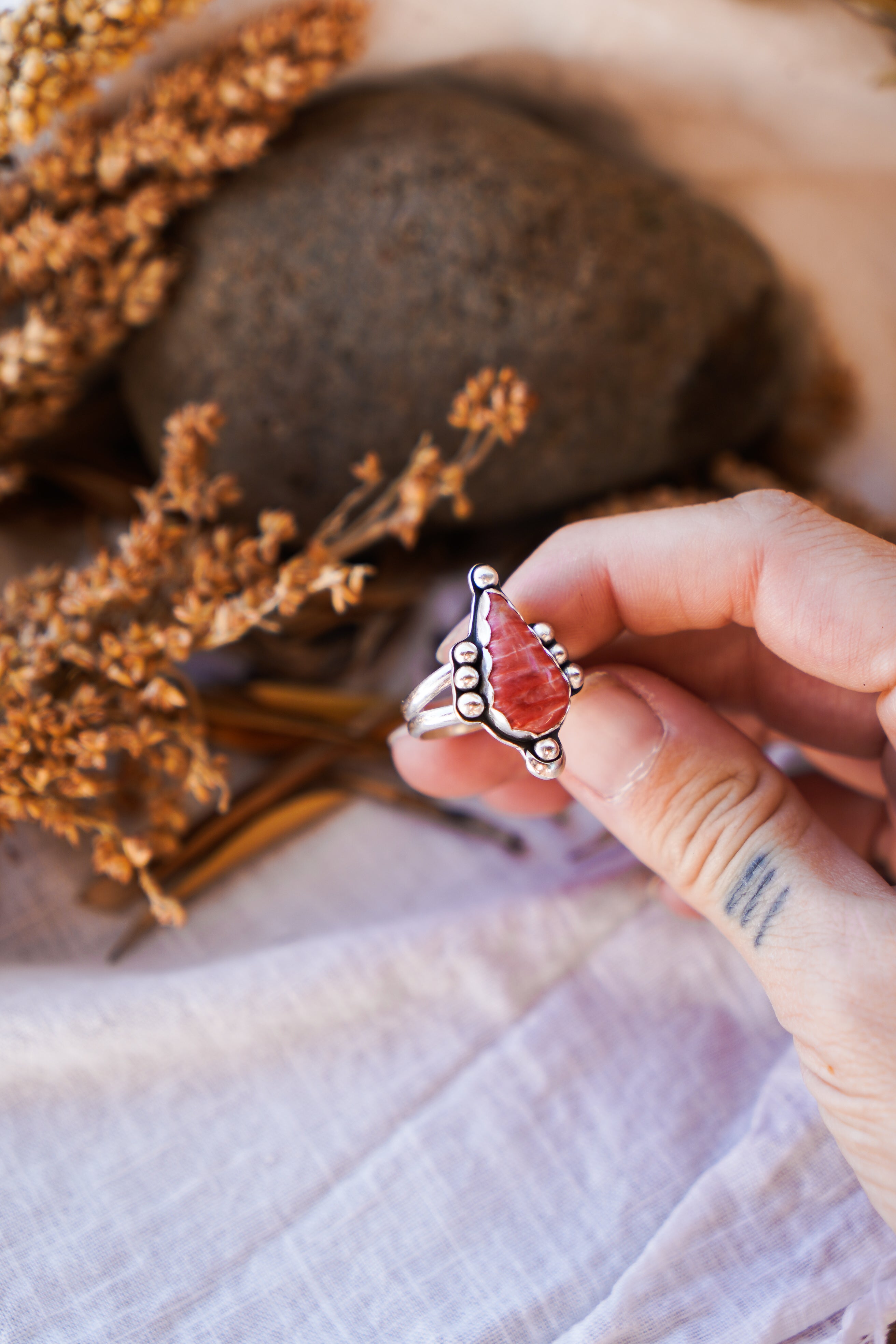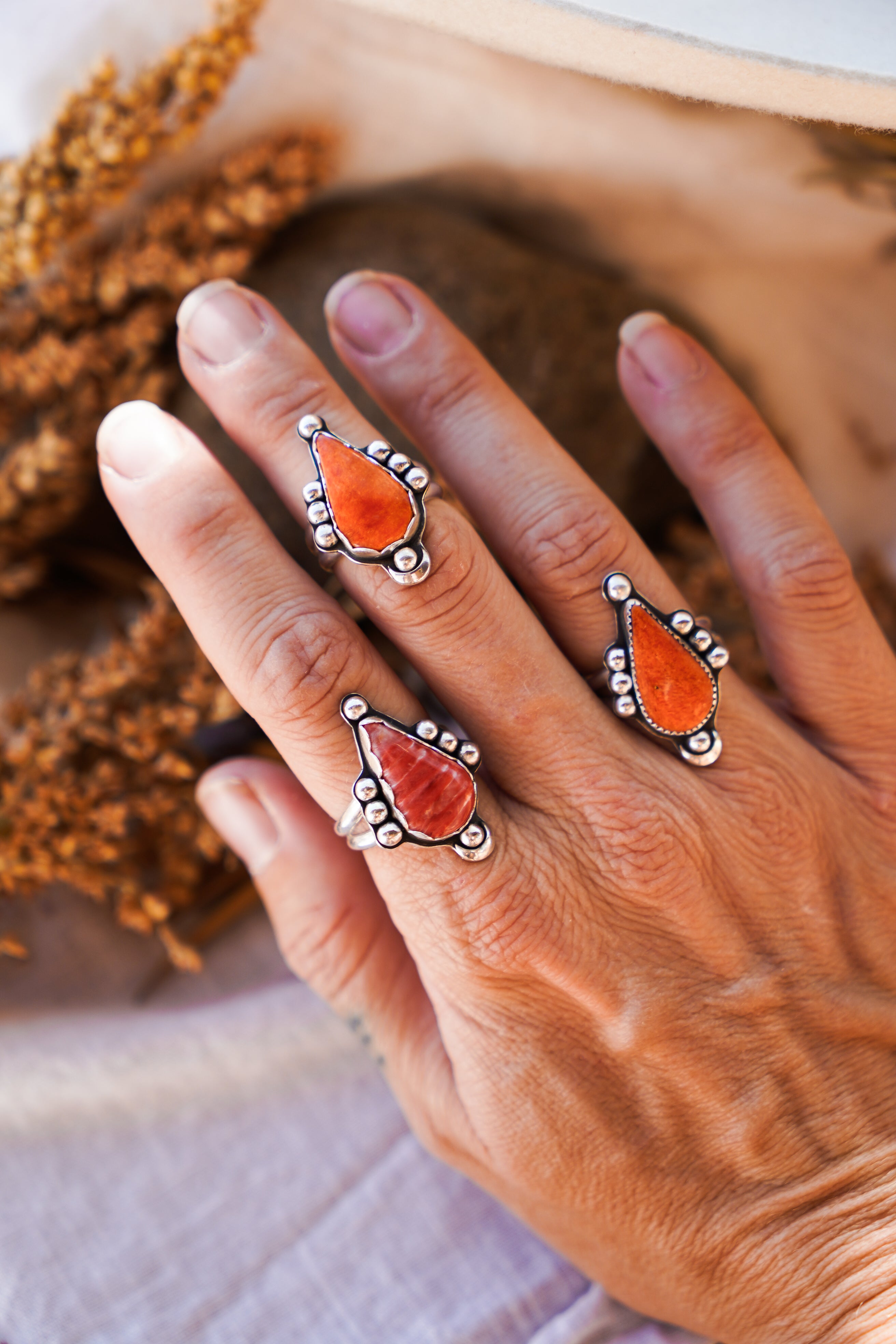 The Aurora Ring in Spiny Oyster (Size 8)
This red Spiny Oyster POPS! Anybody else ready for the fall vibes?! The Aurora Ring is always a fan favorite design that I'm absolutely obsessed with.
Sterling Silver.
Size 8
Handcrafted by Chandra Rae in Tucson AZ. 
Packaged Mindfully with post-recycled paper products as well as recyclable packaging.  
The Aurora Ring in Spiny Oyster (Size 8)