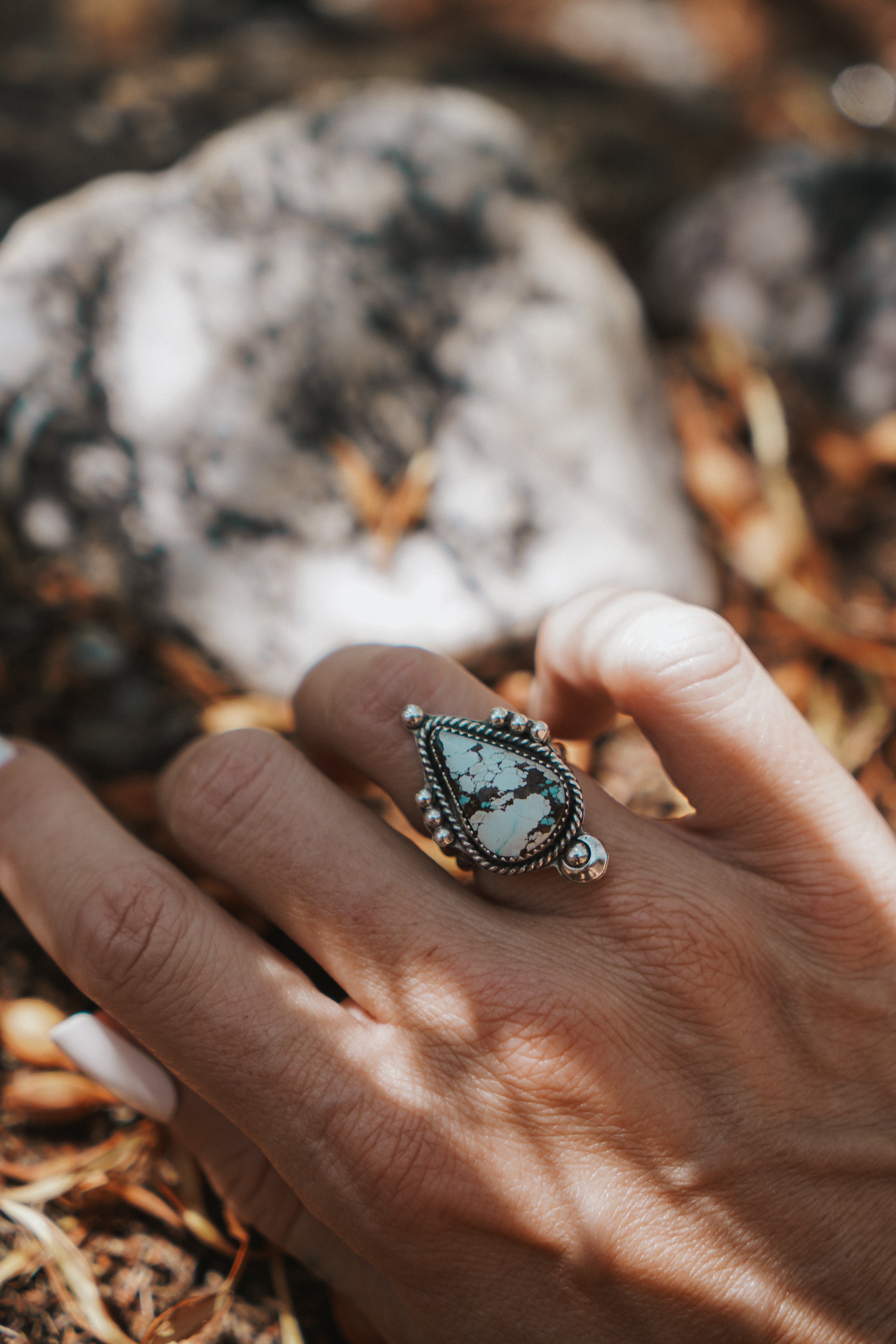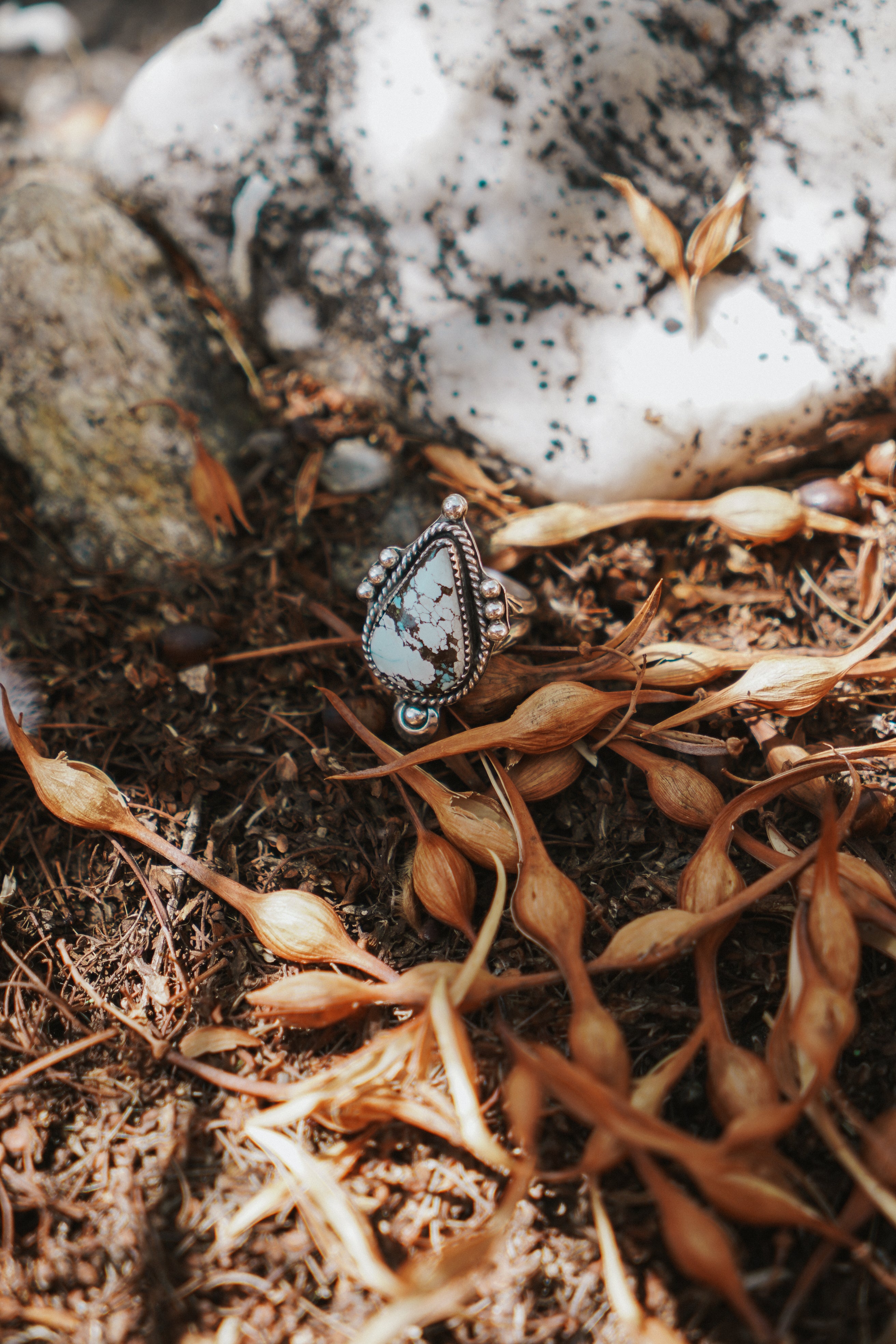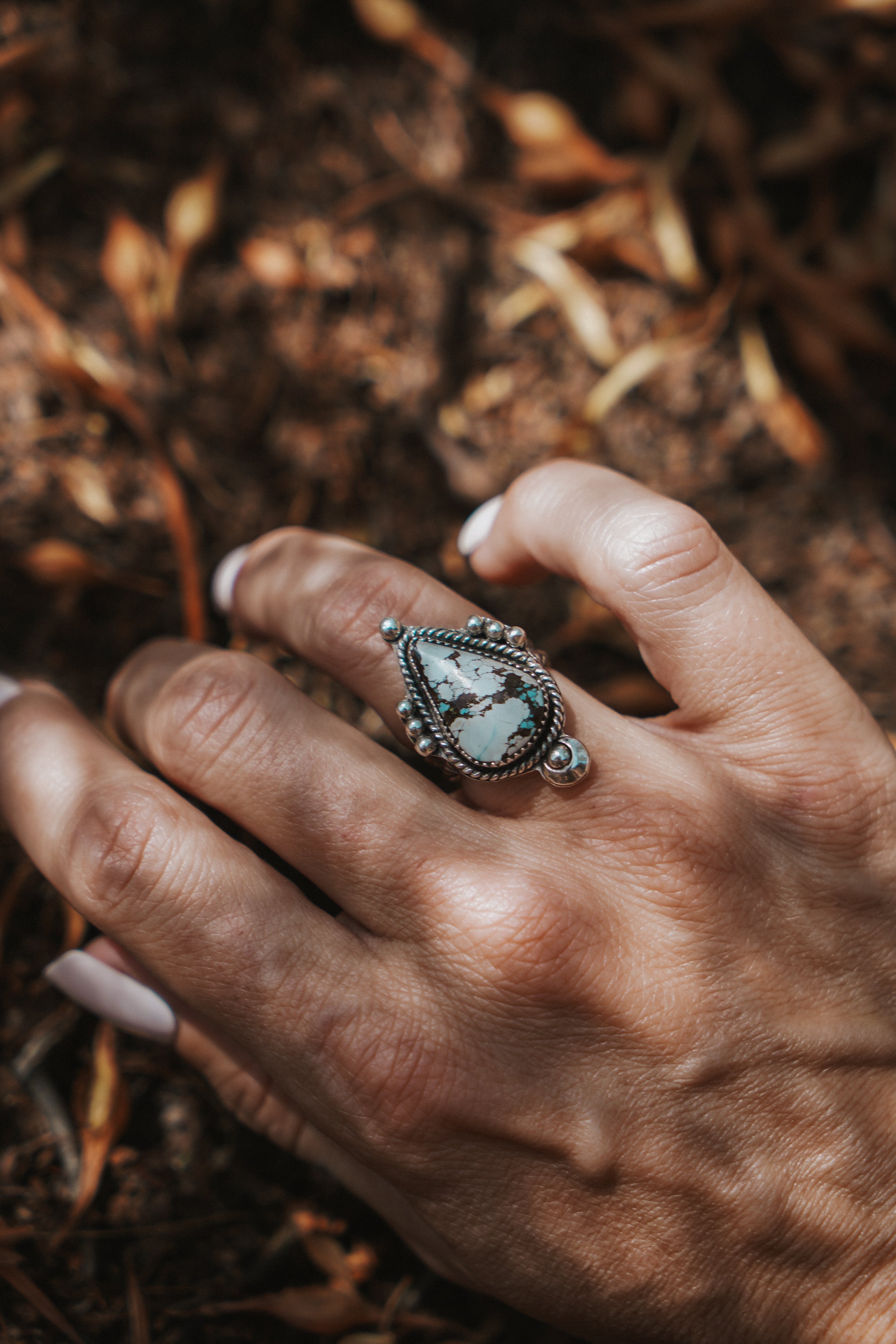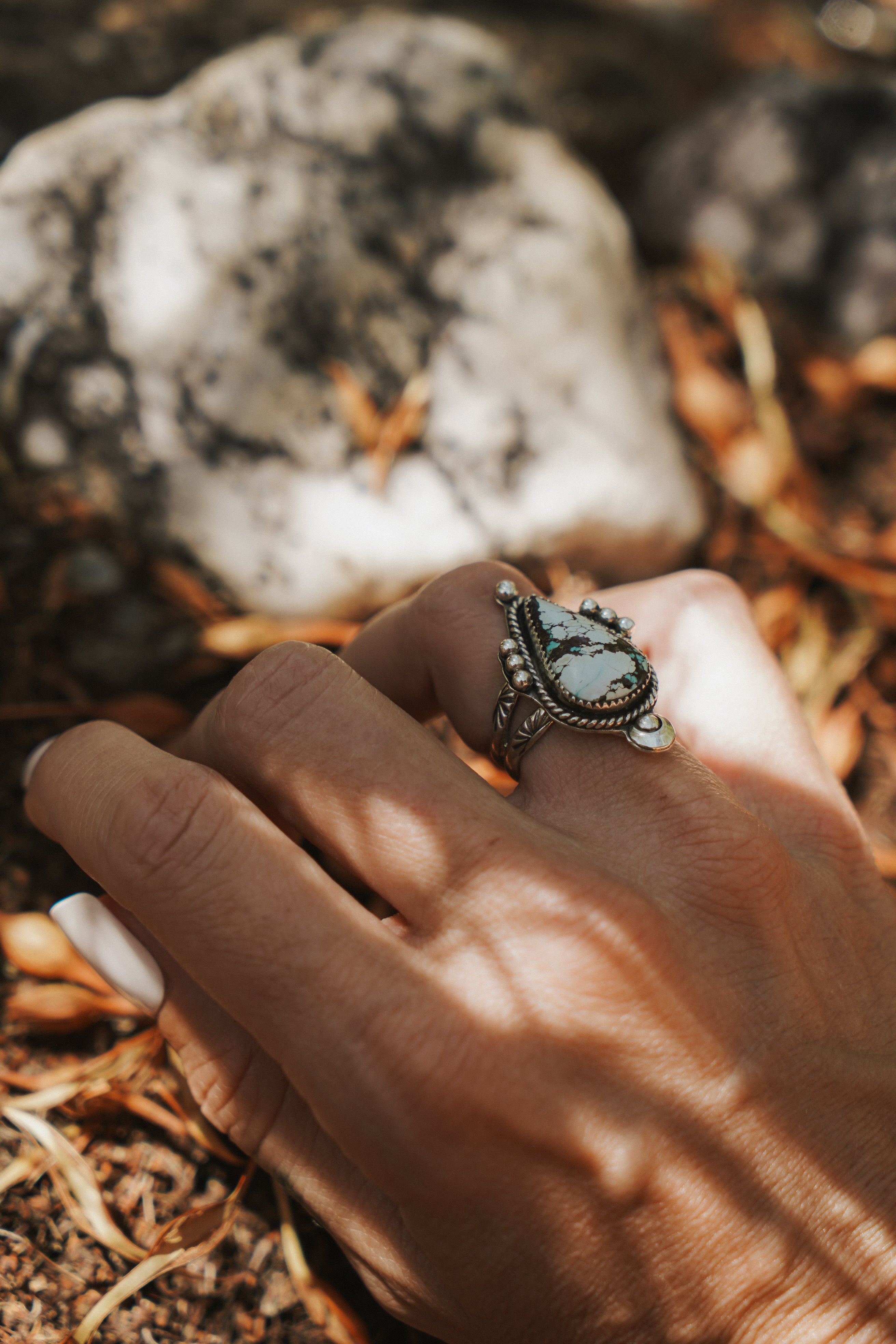 The Aurora Ring in Sandhill Turquoise (Size 6.5)
This stunning piece of Sandhill Turquoise is beautiful. I'm loving the lighter color turquoise and small splashes of blue. The Aurora Ring is always a fan favorite design that I'm absolutely obsessed with.
Made with Sterling Silver & Sandhill Turquoise.
Size 6.5
Handcrafted by Chandra Rae in Tucson AZ. 
Packaged Mindfully with post-recycled paper products as well as recyclable packaging.  
The Aurora Ring in Sandhill Turquoise (Size 6.5)