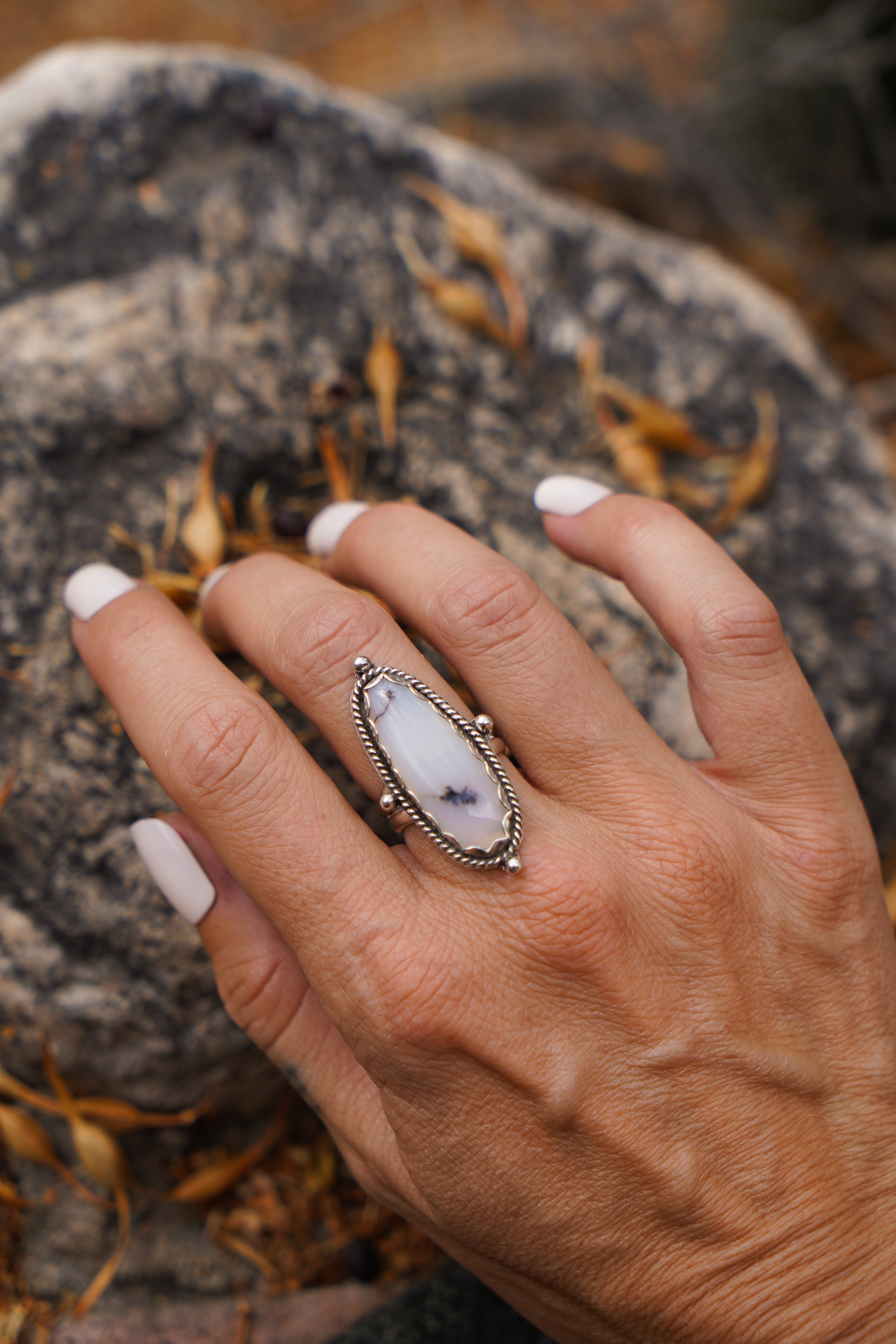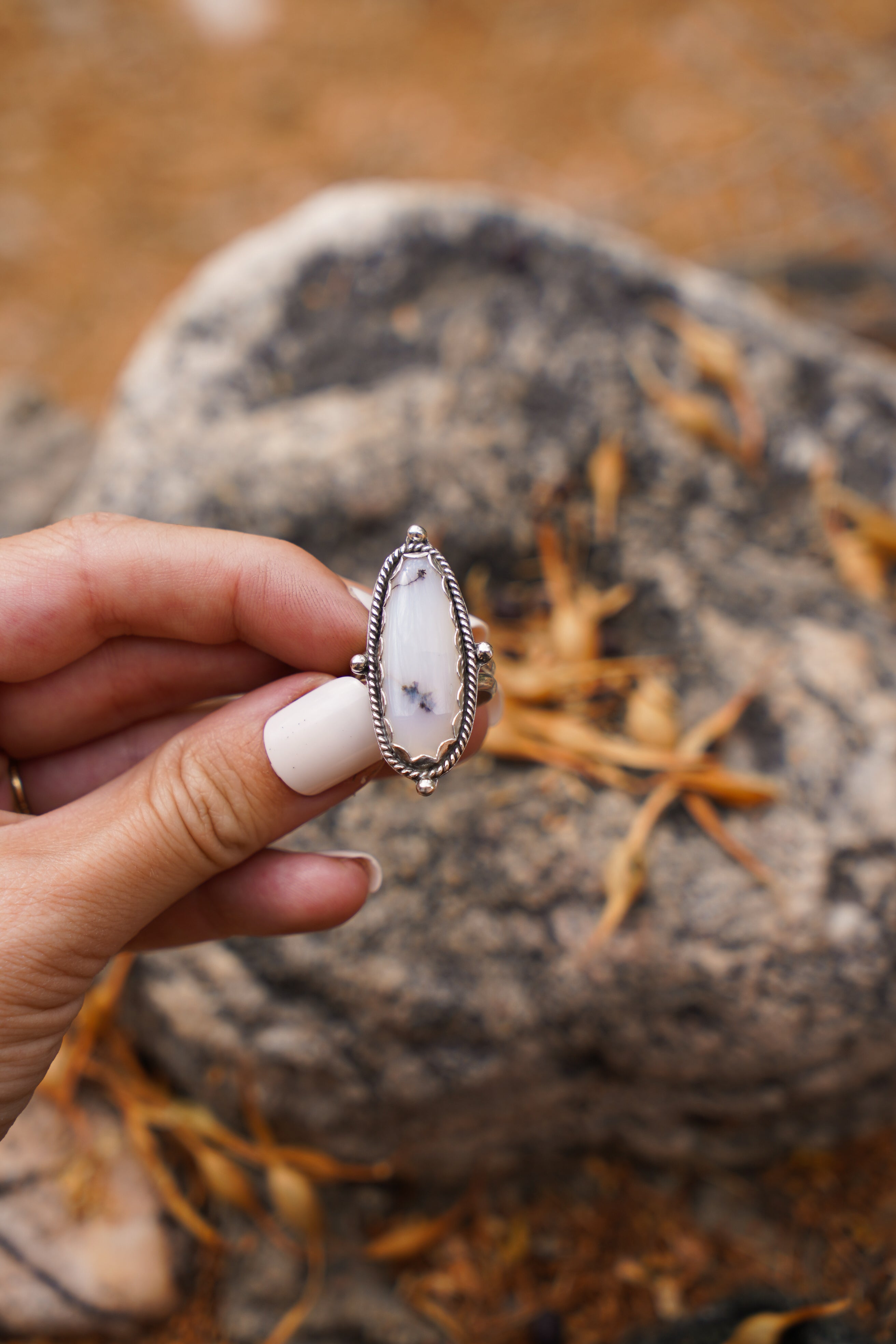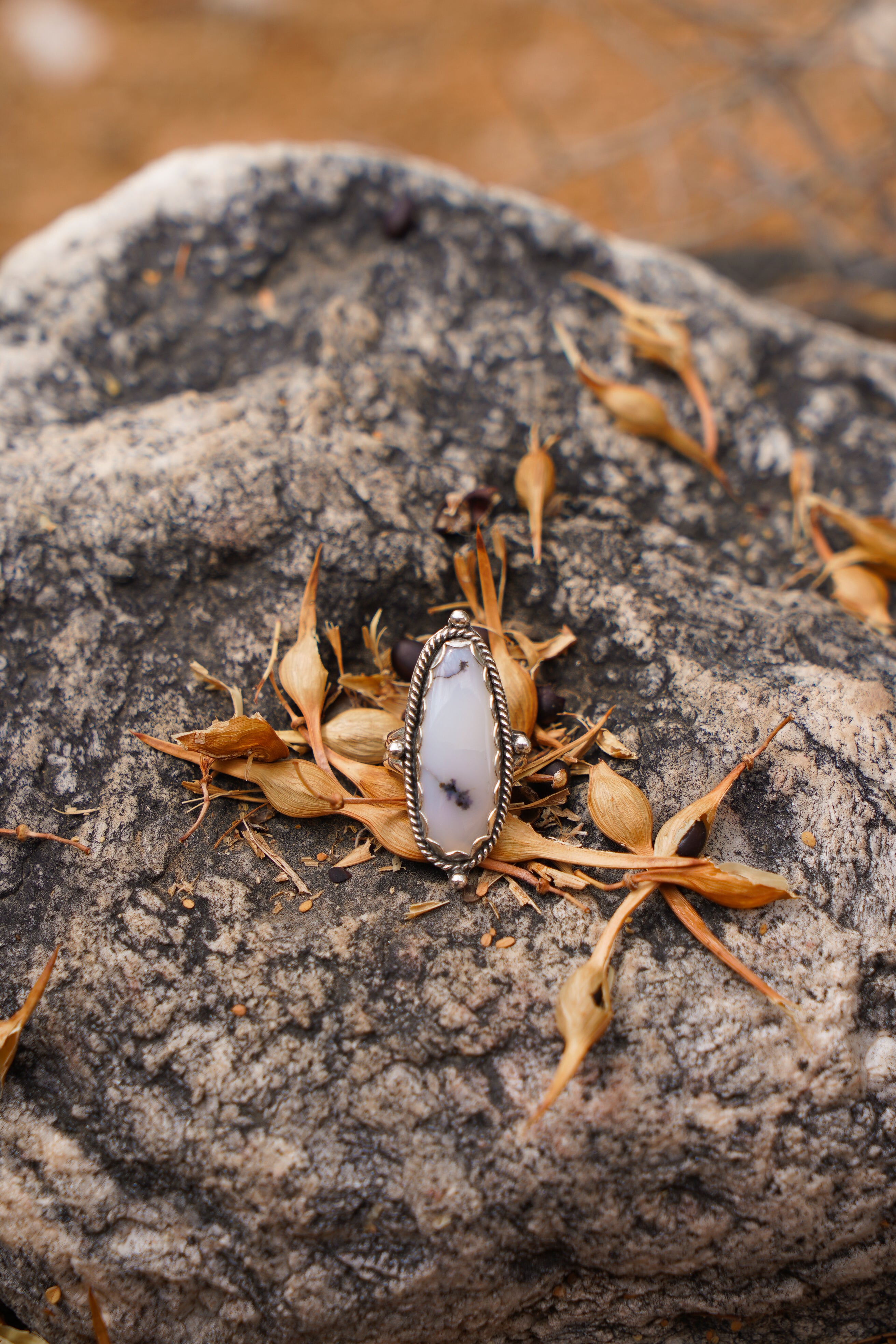 A stunning piece of agate in a hand-crafted setting. This ring is so awesome! It will literally go with everything but is large enough to make a statement. 
Sterling Silver.
Size 7
Handcrafted by Chandra Rae in Tucson AZ. 
Packaged Mindfully with post-recycled paper products as well as recyclable packaging.  
The Agate Ring (Size 7)