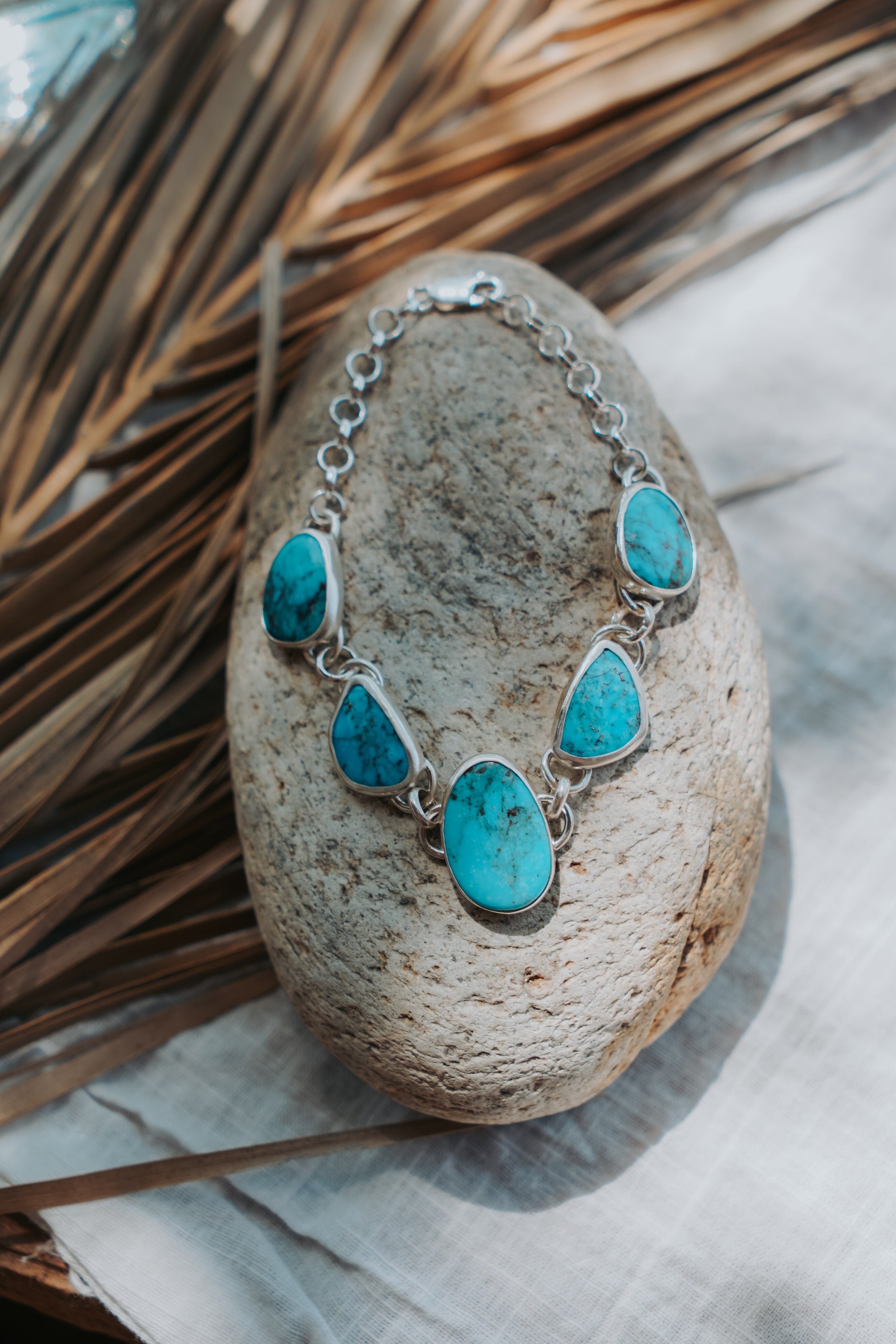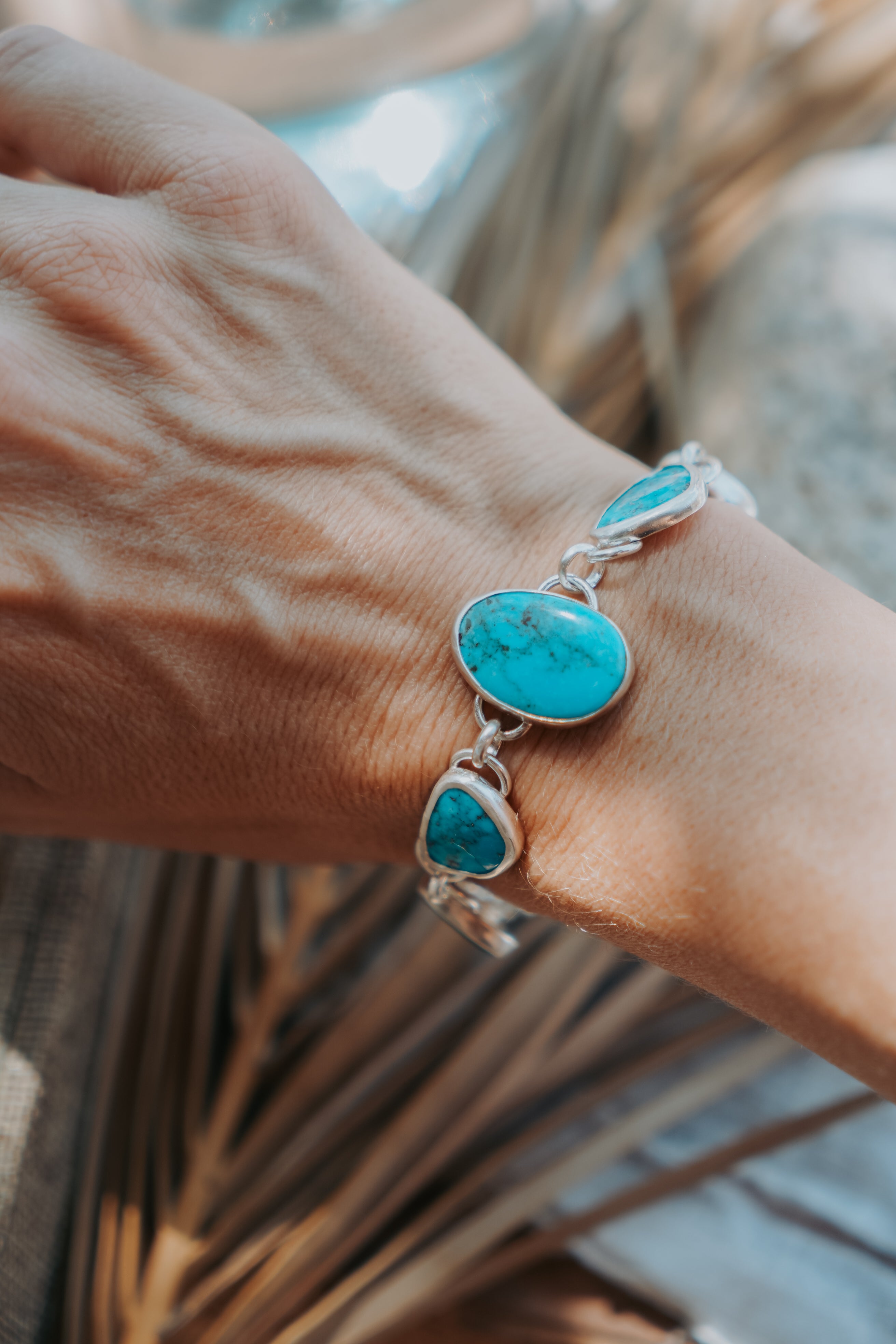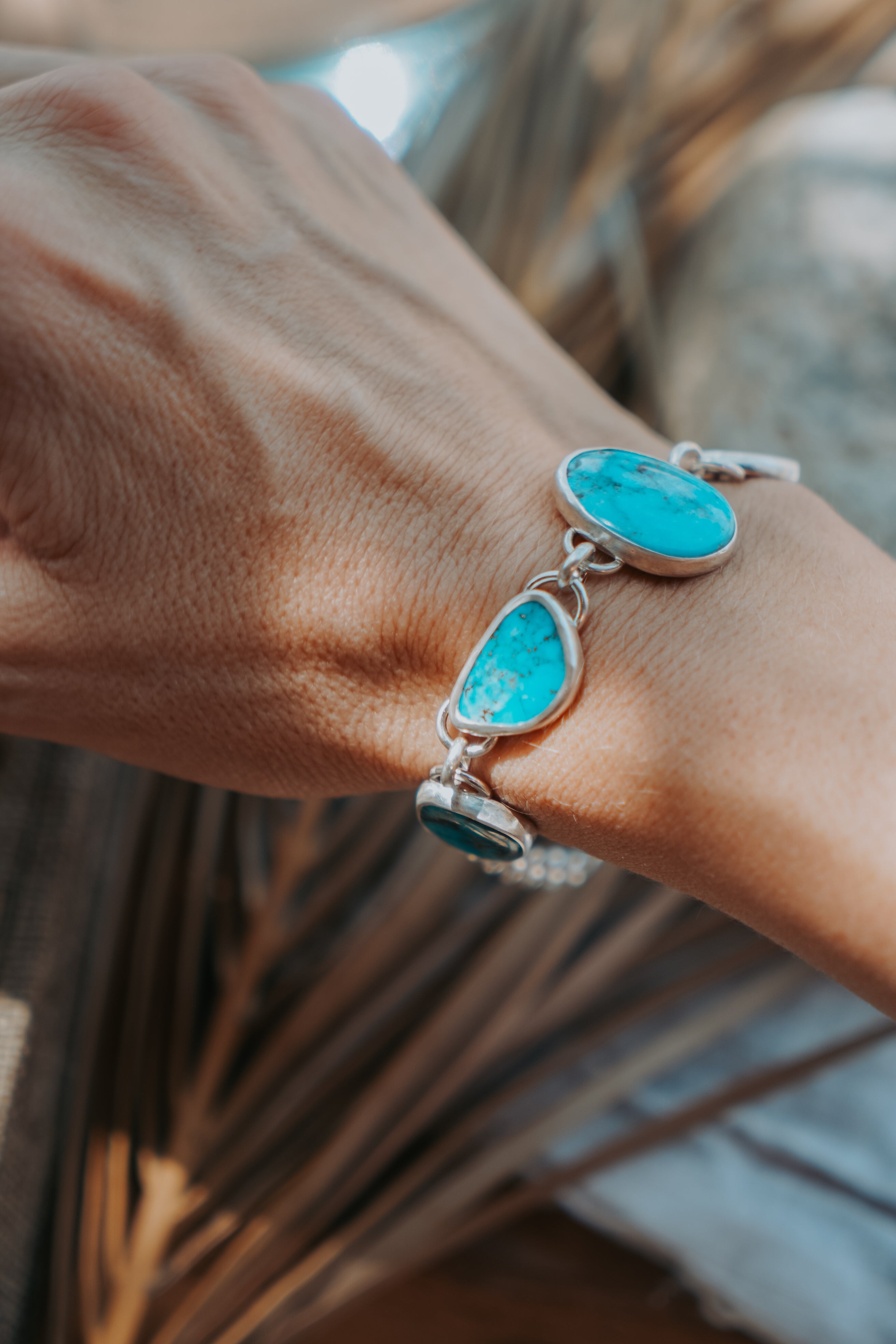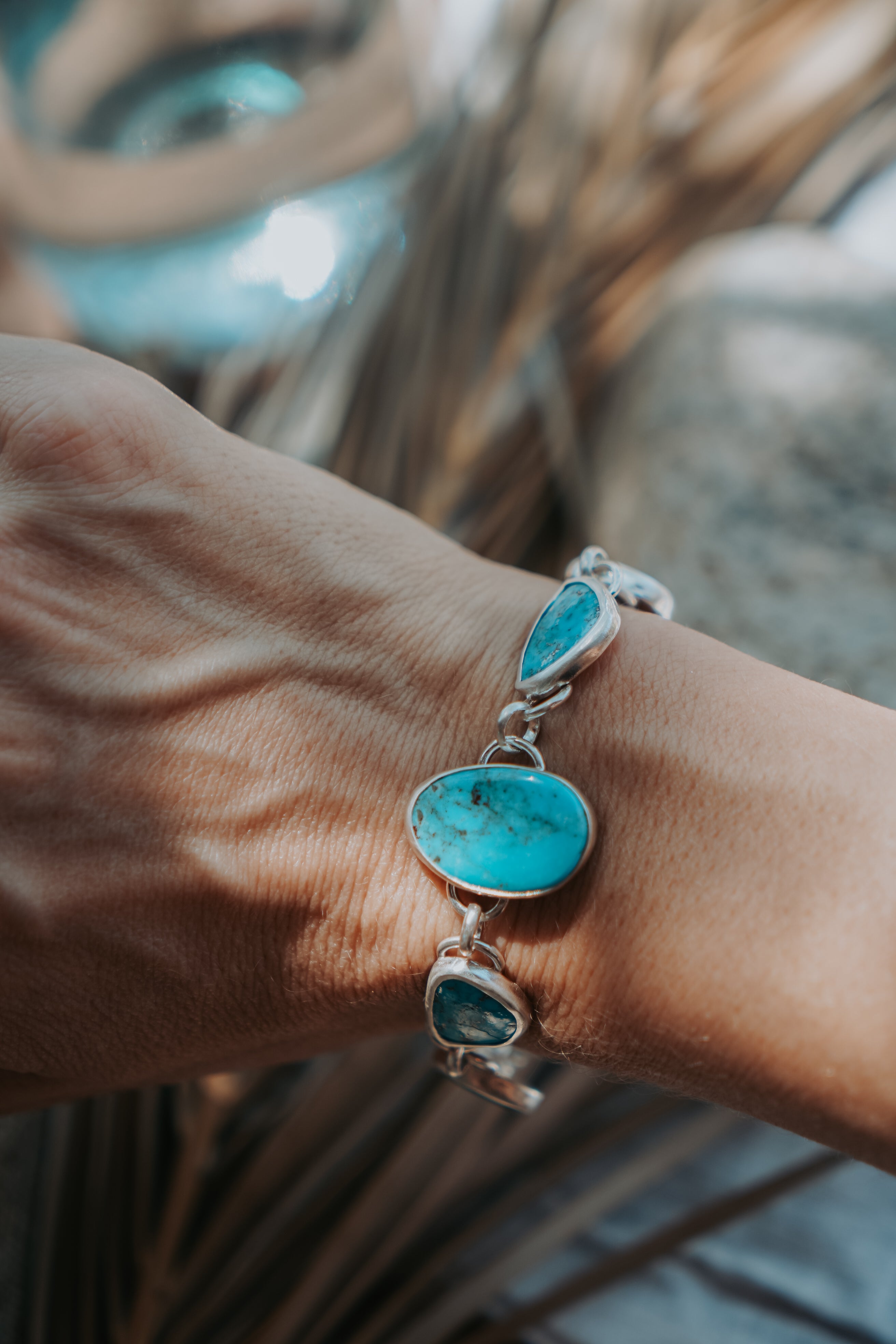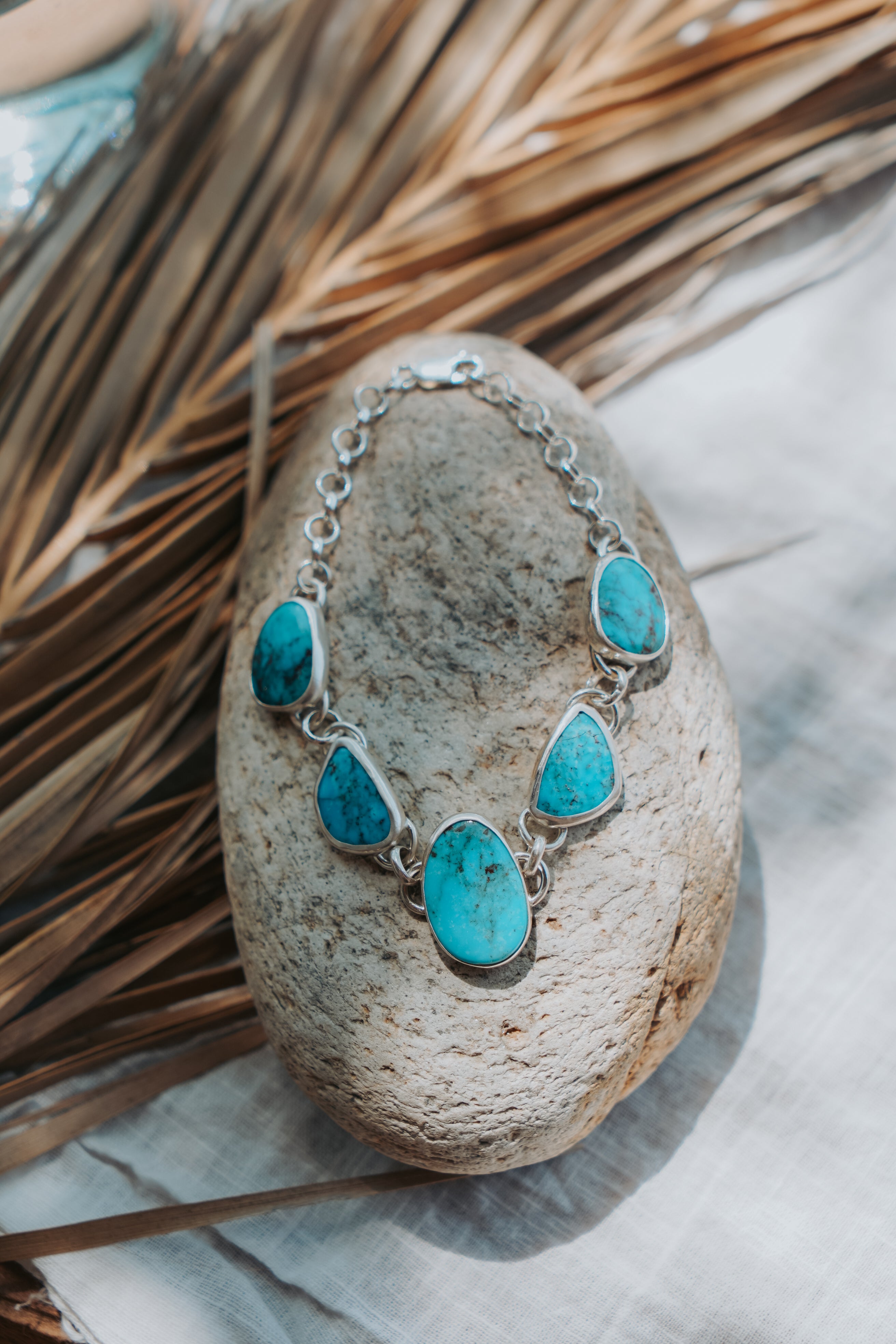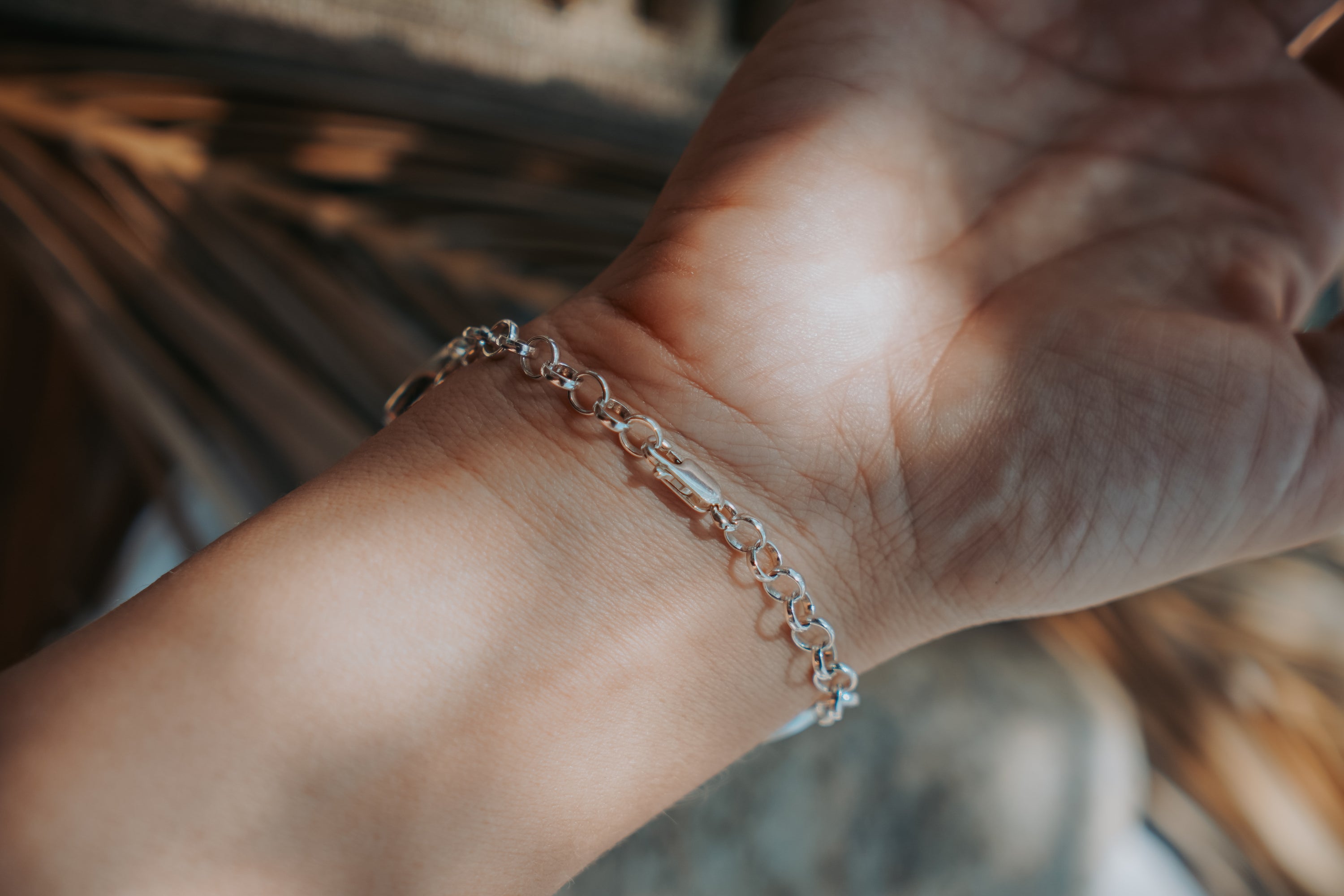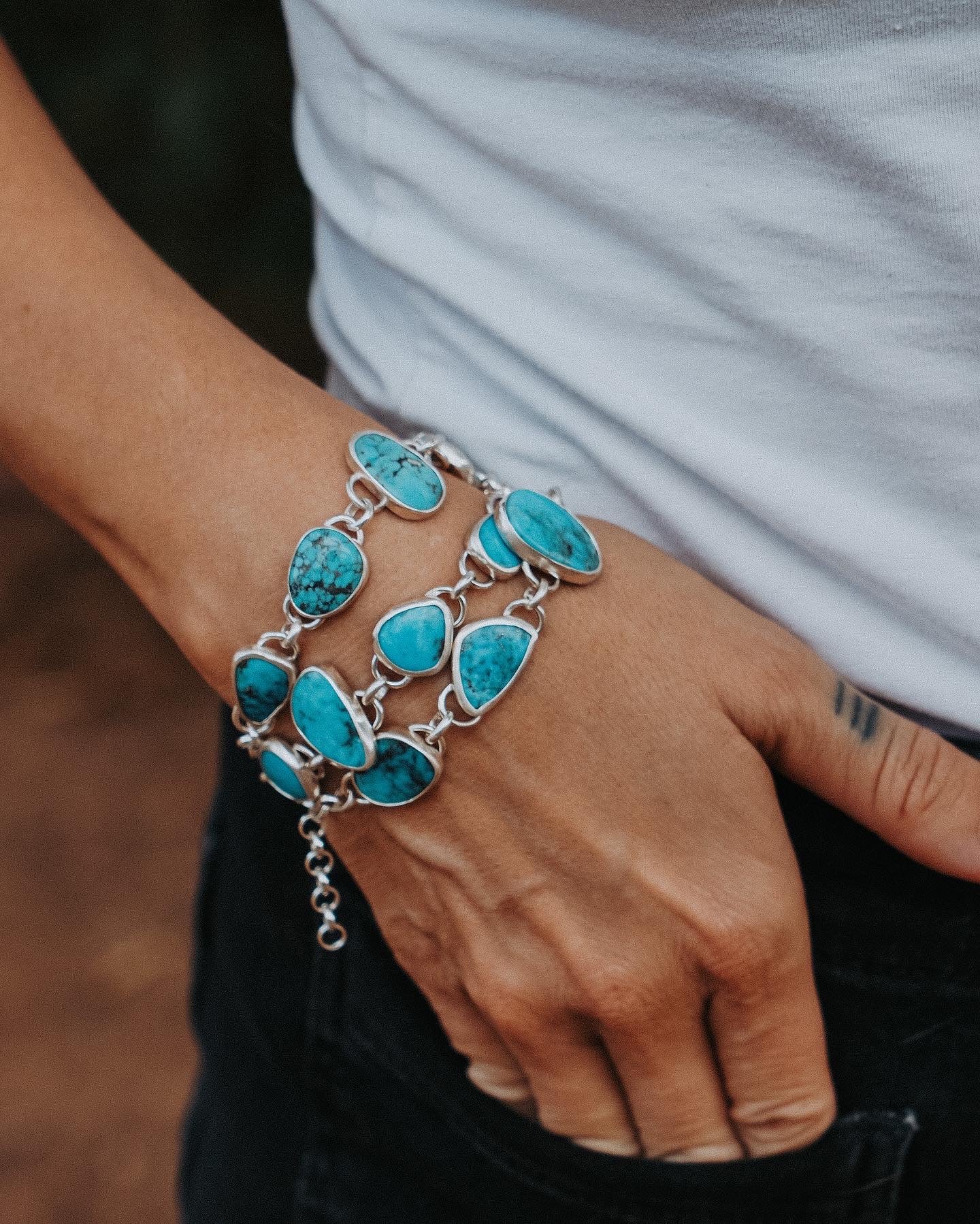 Stepping Stone Bracelet in Sonoran Gem Turquoise
The Stepping Stone bracelets this month are absolutely some of the favorites we've ever made. The blue color and shapes of these stones has us drooling and we're so excited to share them with you guys.
.925 Sterling Silver. 8" chain adjustable by hooking any link.
Handcrafted by Chandra & Andy Derrick in Tucson AZ. 
Packaged Mindfully with post-recycled paper products as well as recyclable packaging.  
Stepping Stone Bracelet in Sonoran Gem Turquoise