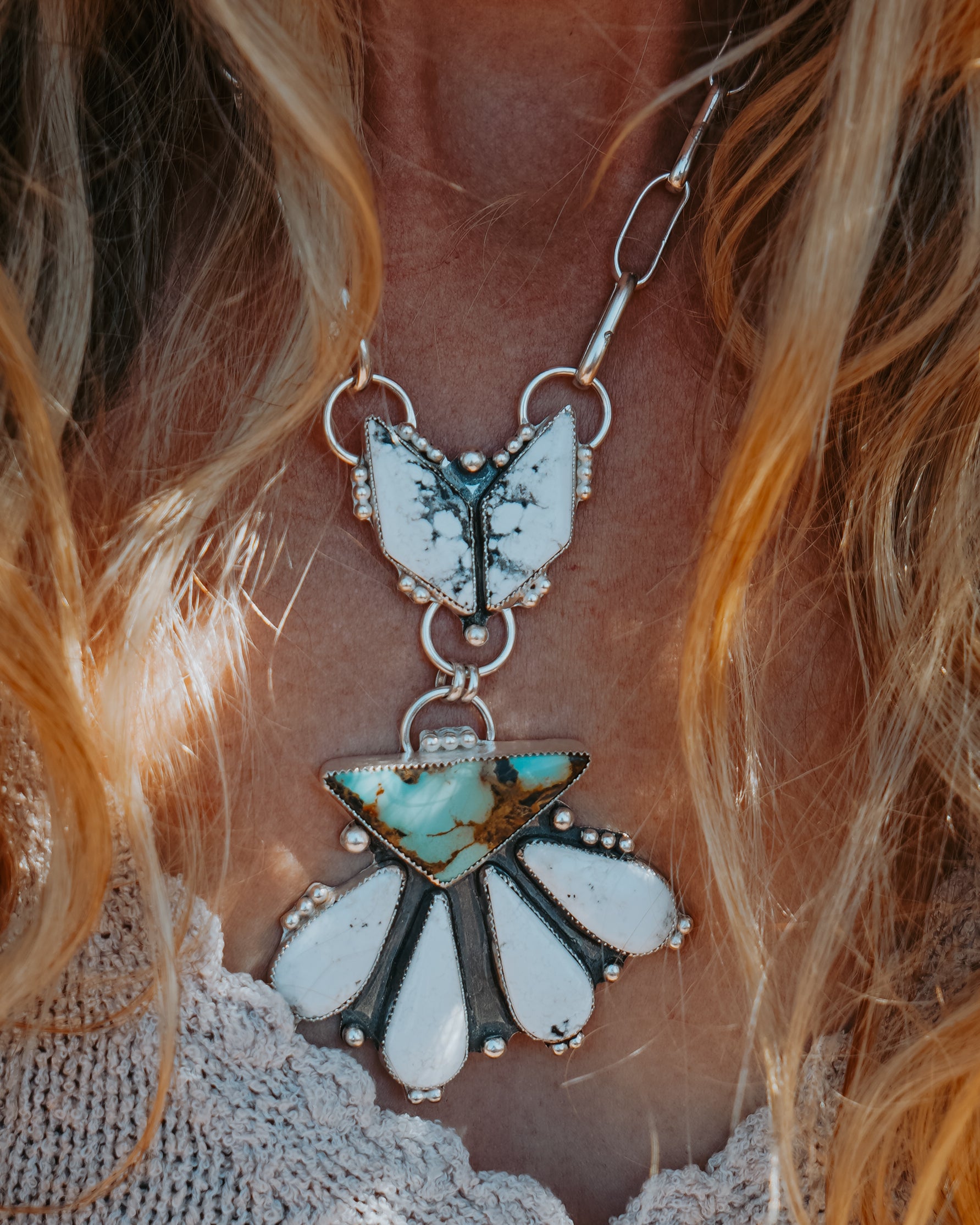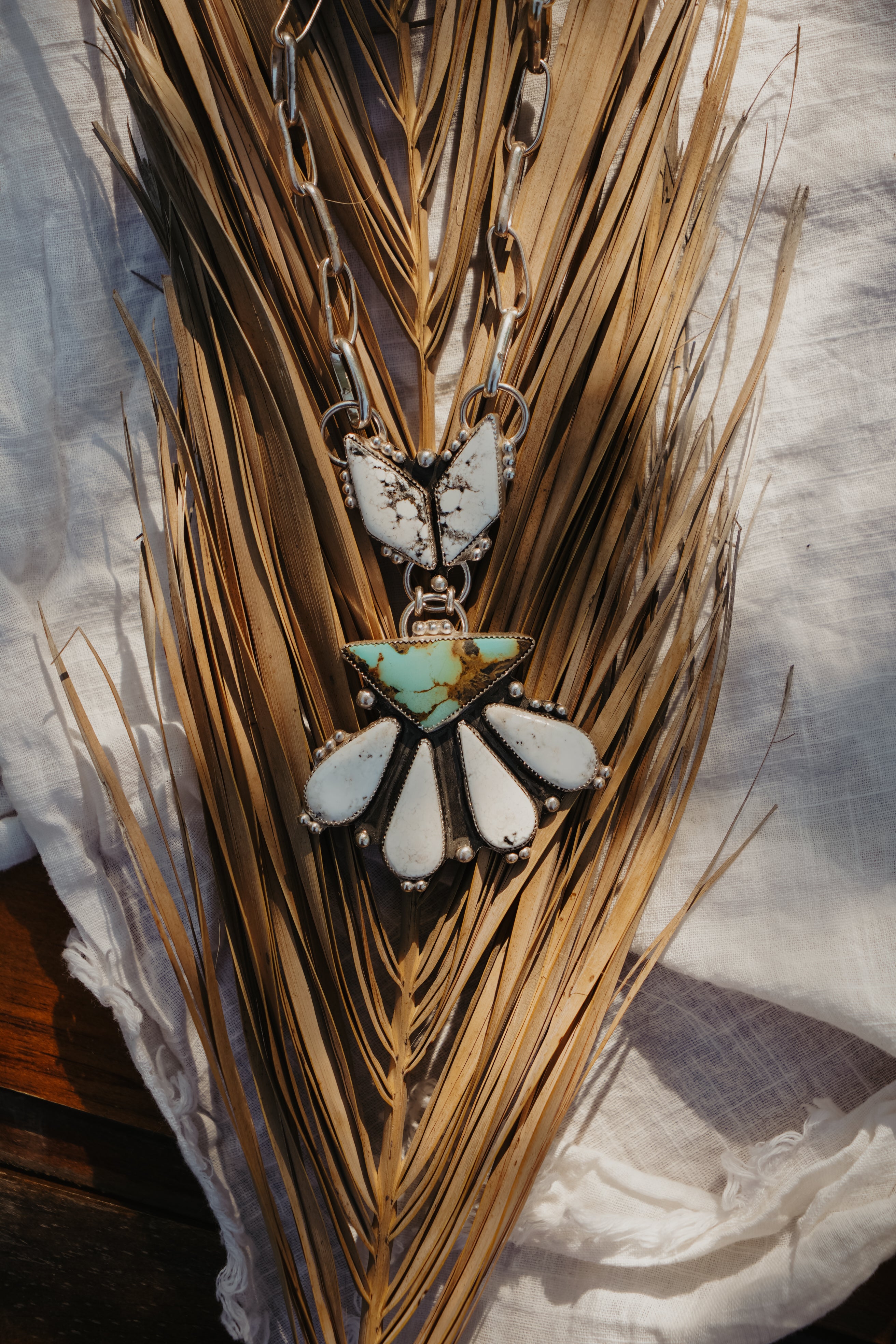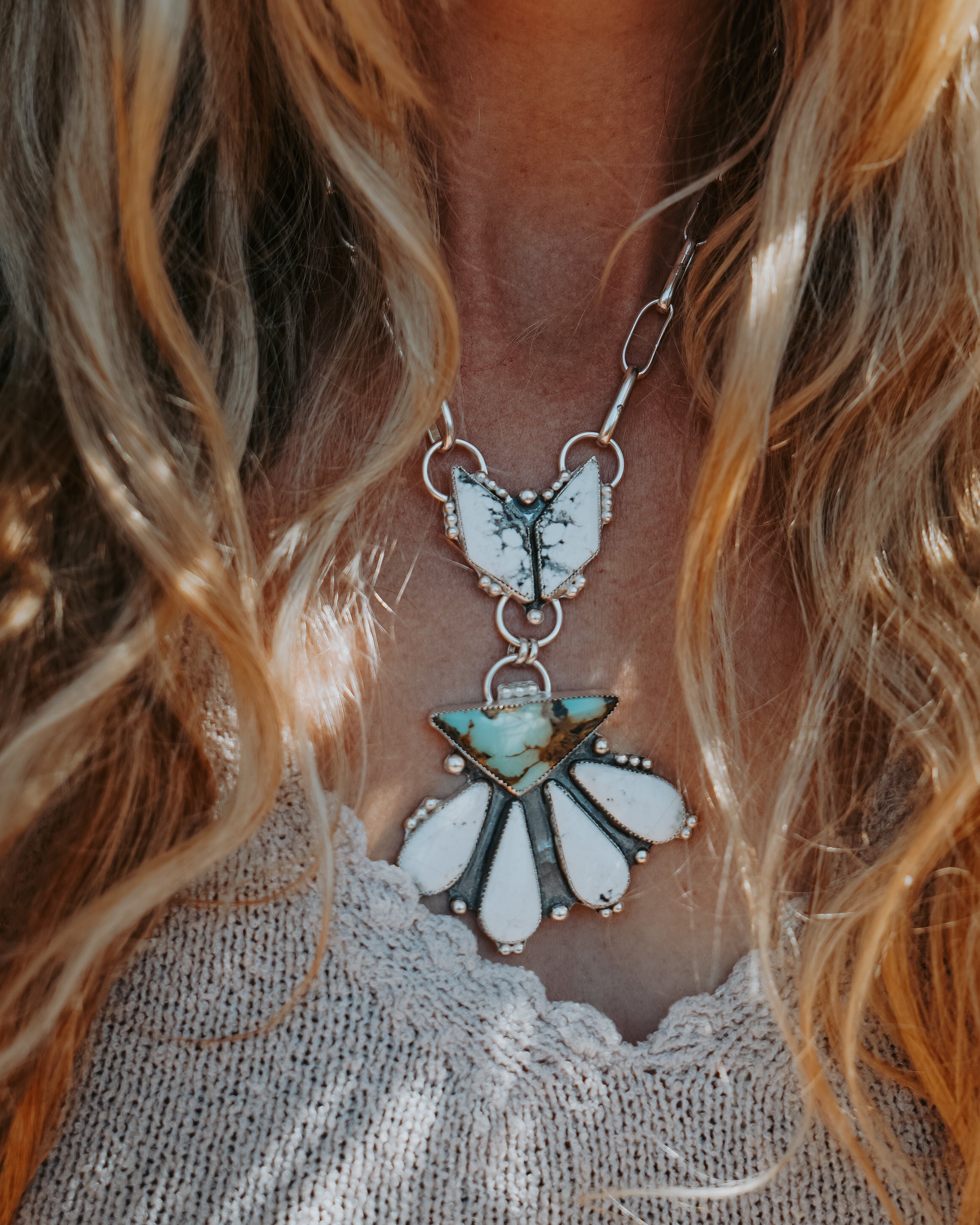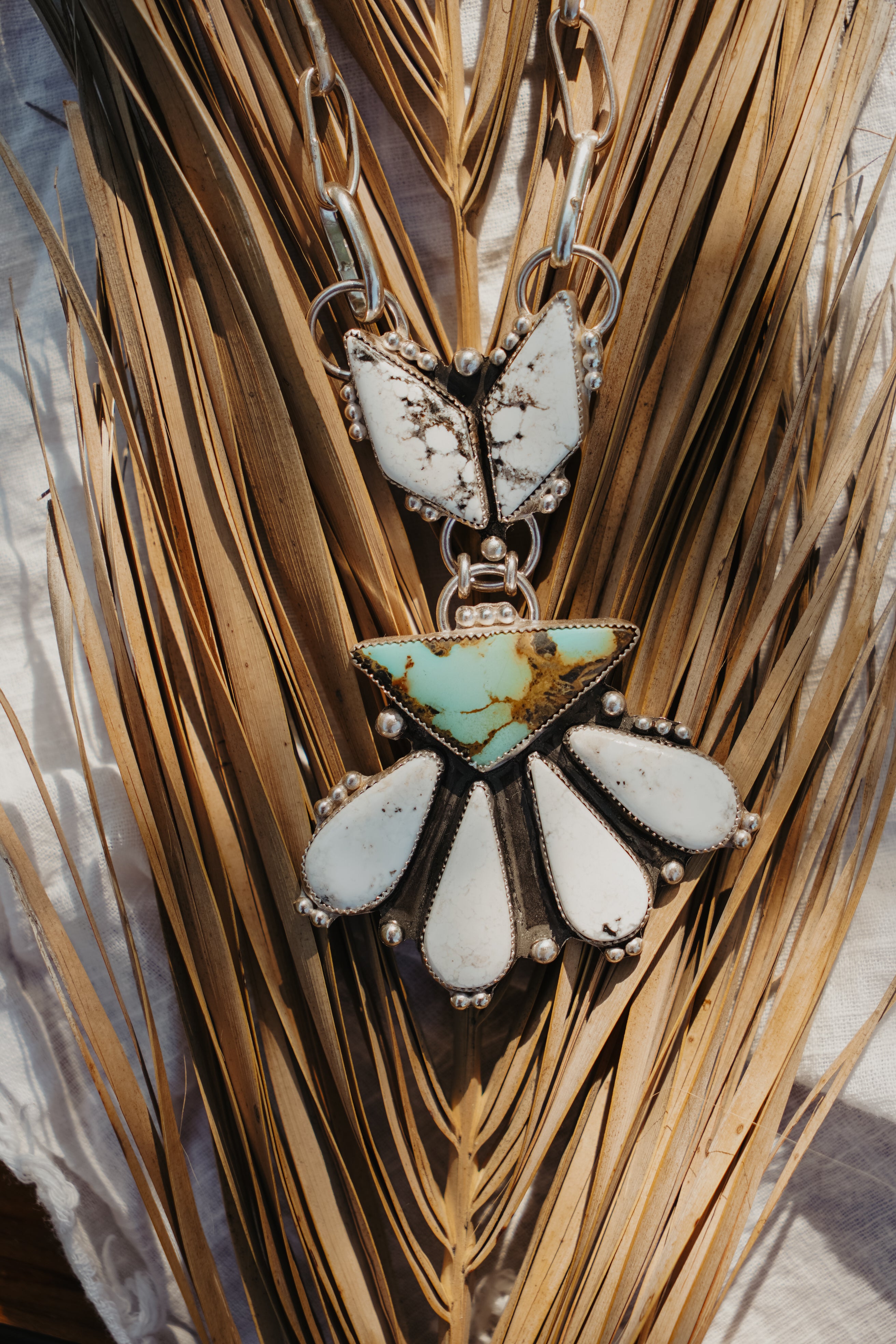 Statement Necklace in White Buffalo & Tyrone Turquoise
We had so much fun designing this funky beauty! We love the way all these shapes come together- this one is absolutely one-of-a-kind. Every link and element was handcrafted with attention and love in our little home studio. We can't wait to see who ends up with this one.
~17.5" chain in .925 Sterling Silver. "Adjustable" by looping the hook around whatever link you want!
Handcrafted by Chandra & Andy Derrick in Tucson AZ. 
Packaged Mindfully with post-recycled paper products as well as recyclable packaging.  
Statement Necklace in White Buffalo & Tyrone Turquoise