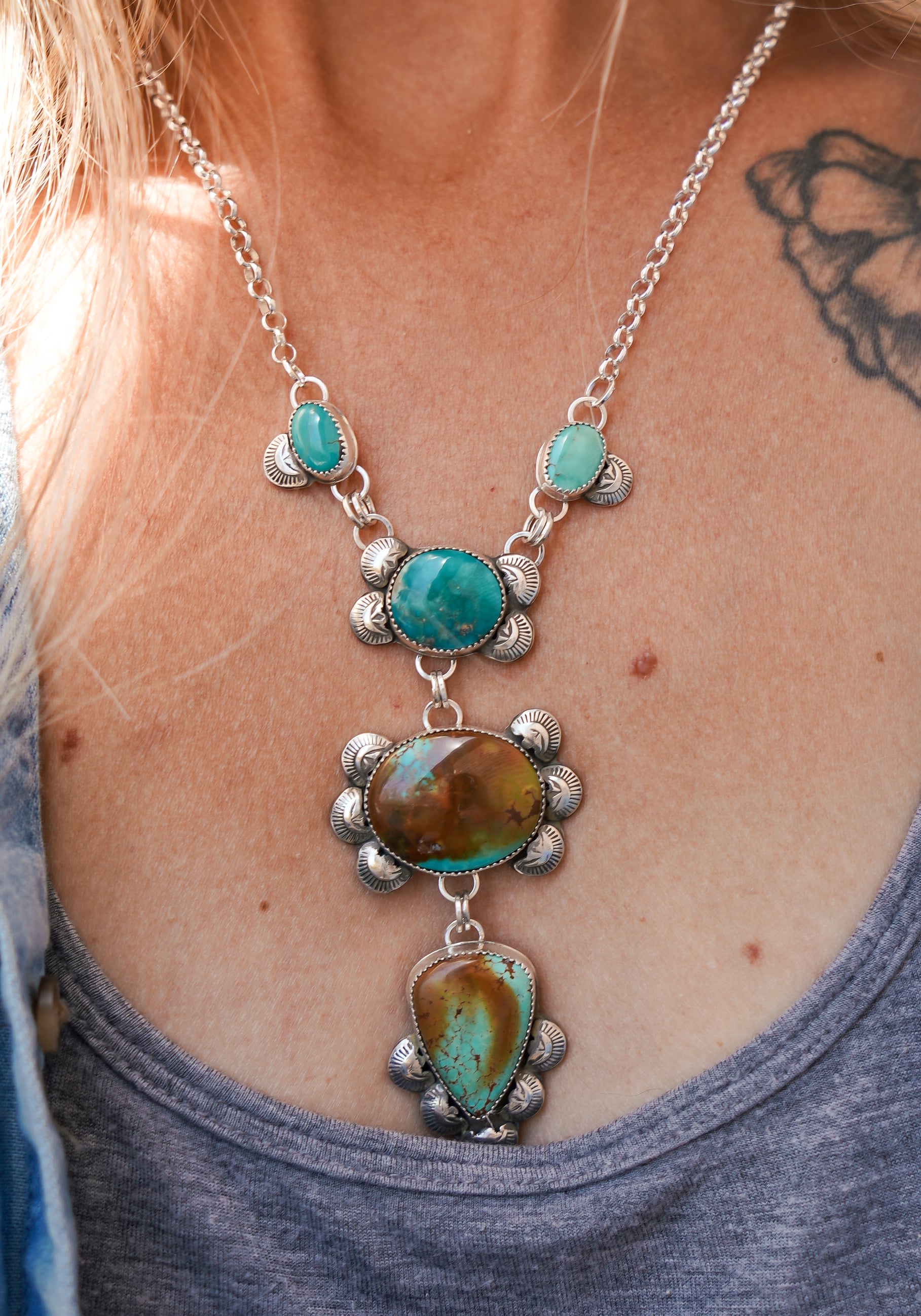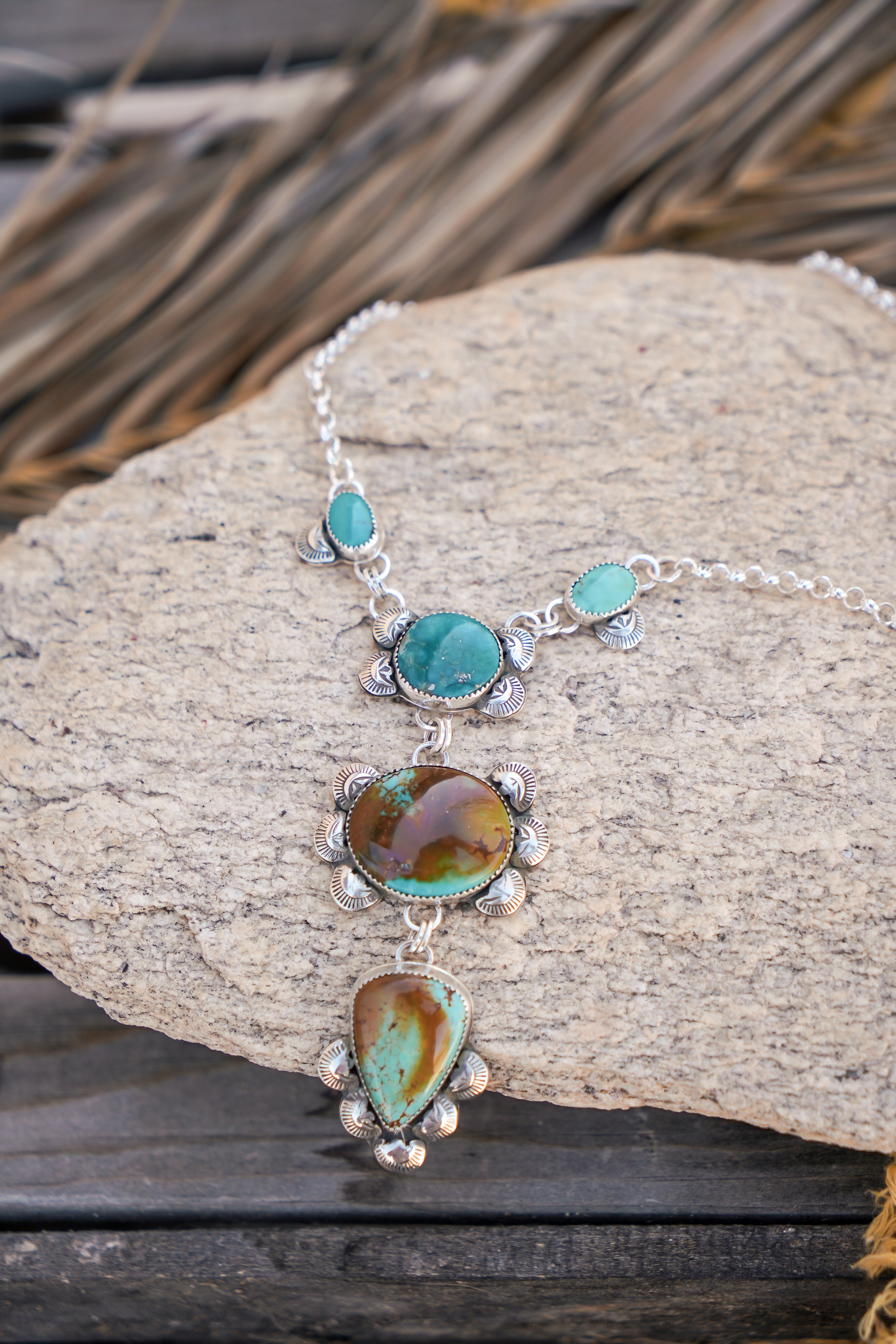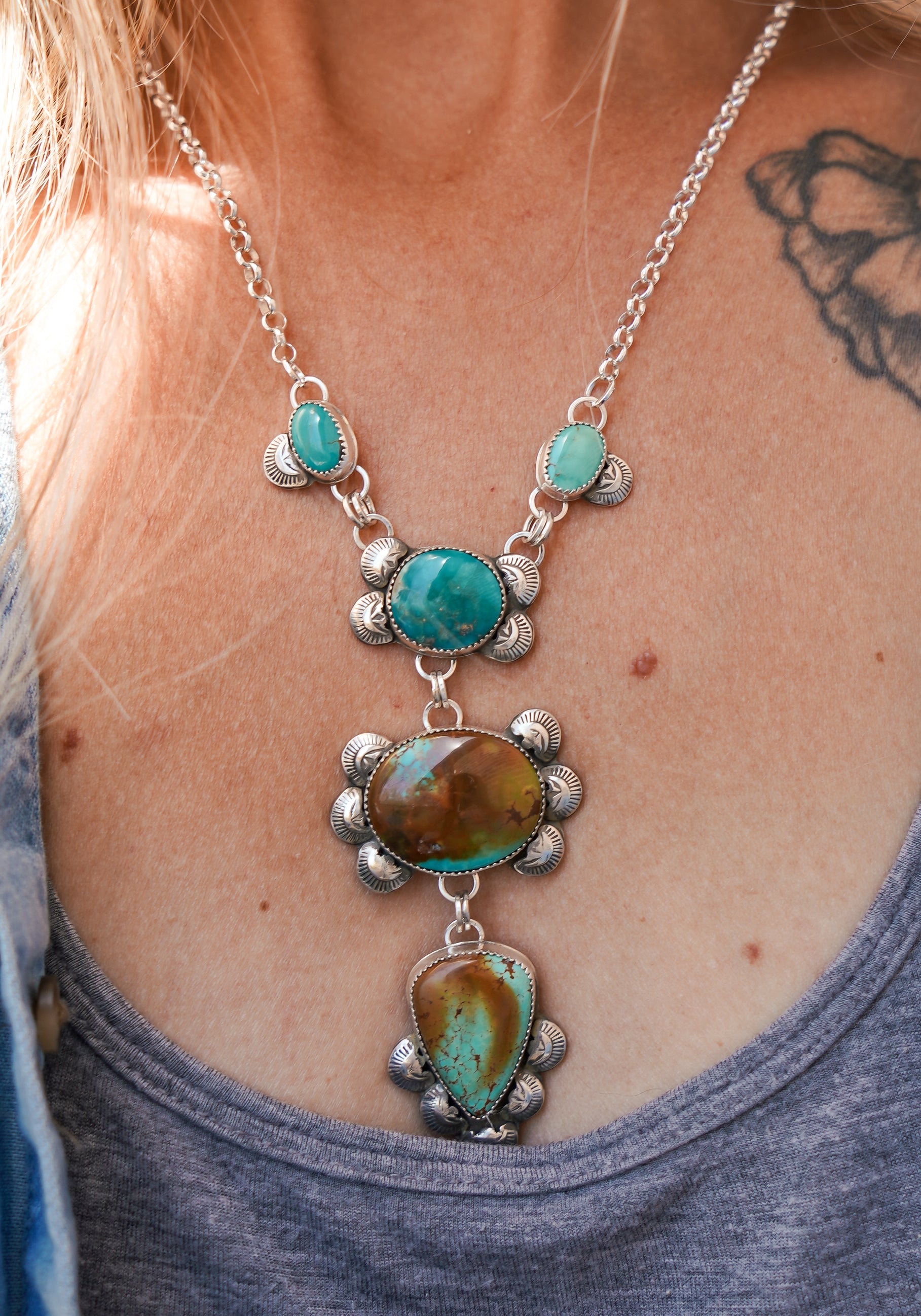 Statement Necklace in Turquoise
This statement necklace is one of my absolute favorite pieces I've ever created and one that took the most time and commitment. I'm so thrilled with how it turned out. This piece was made with the intention that it could be worn for generations. Wear it to your wedding or dress it down with a band tee.

Made with Turquoise all in sterling silver. 
Handcrafted in Tucson Arizona by Chandra Rae. You will receive the piece photographed! This piece is "ready to ship."
Statement Necklace in Turquoise