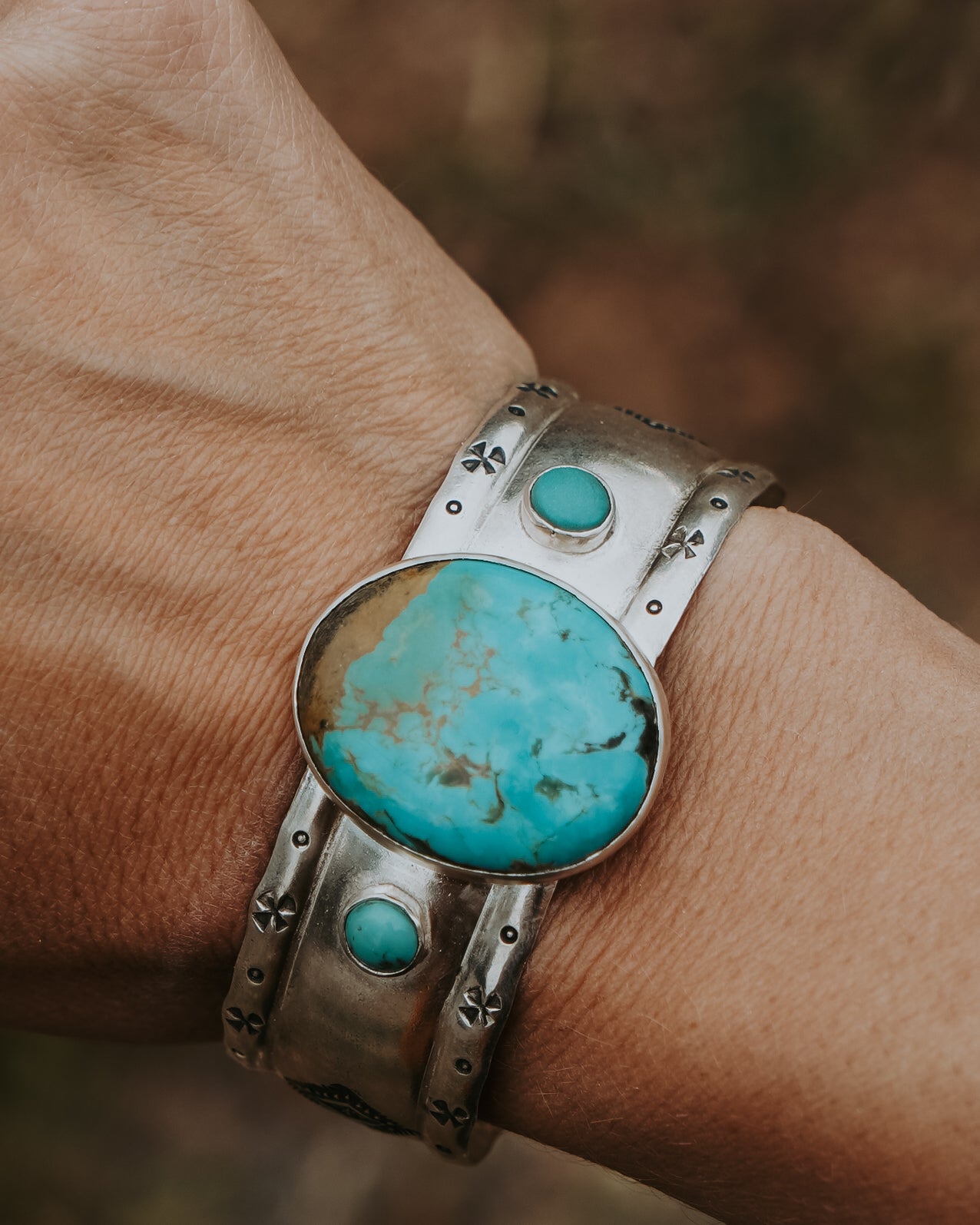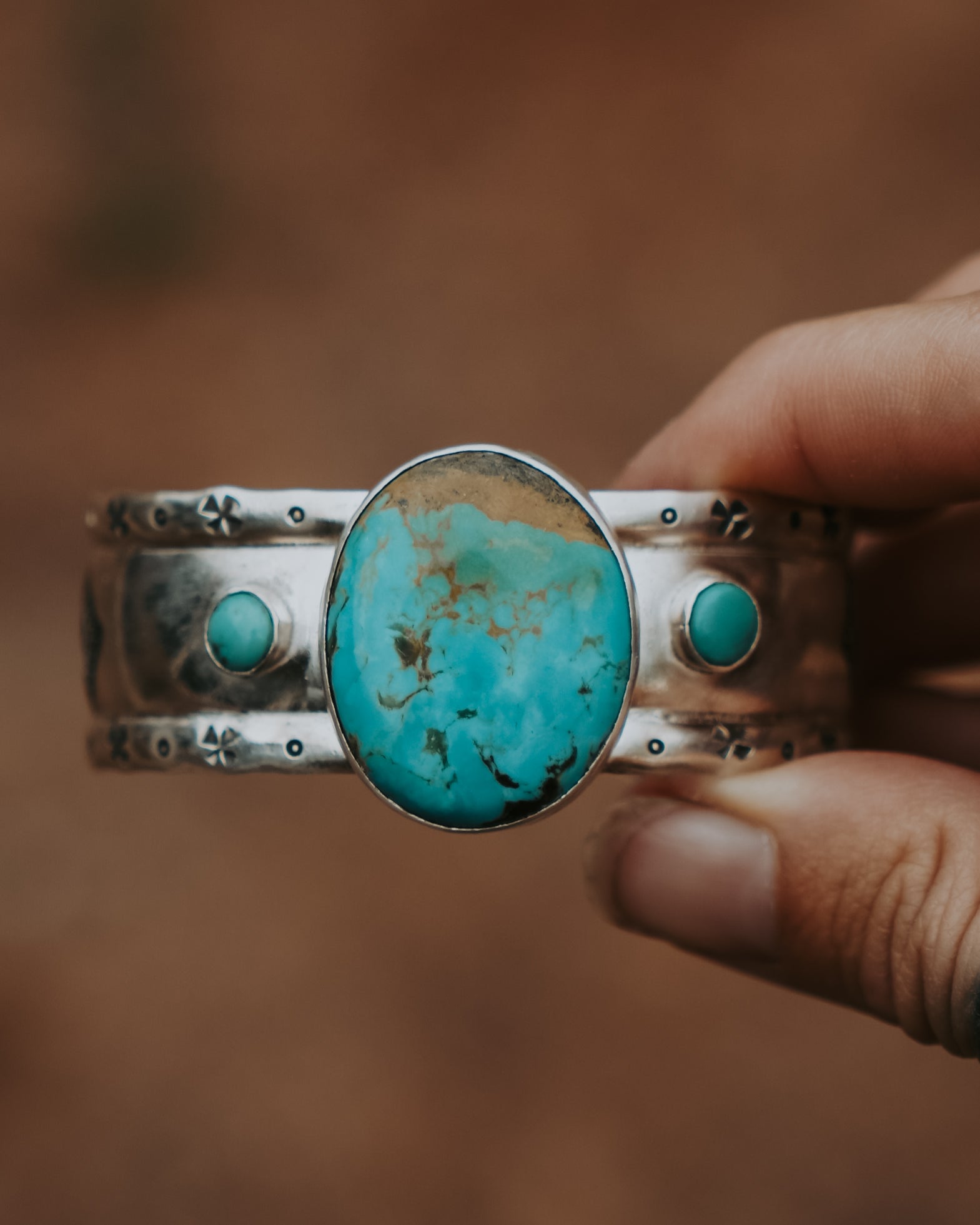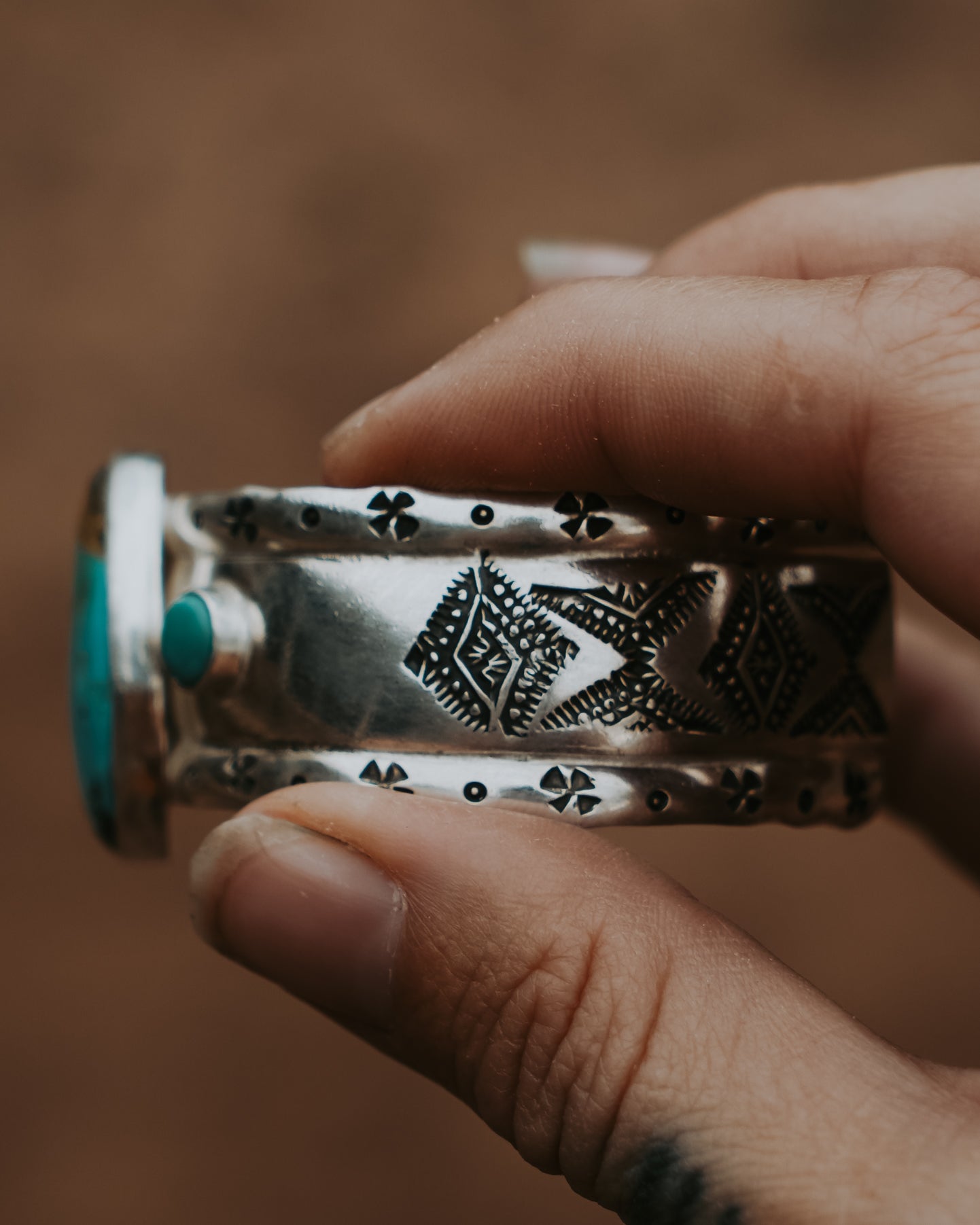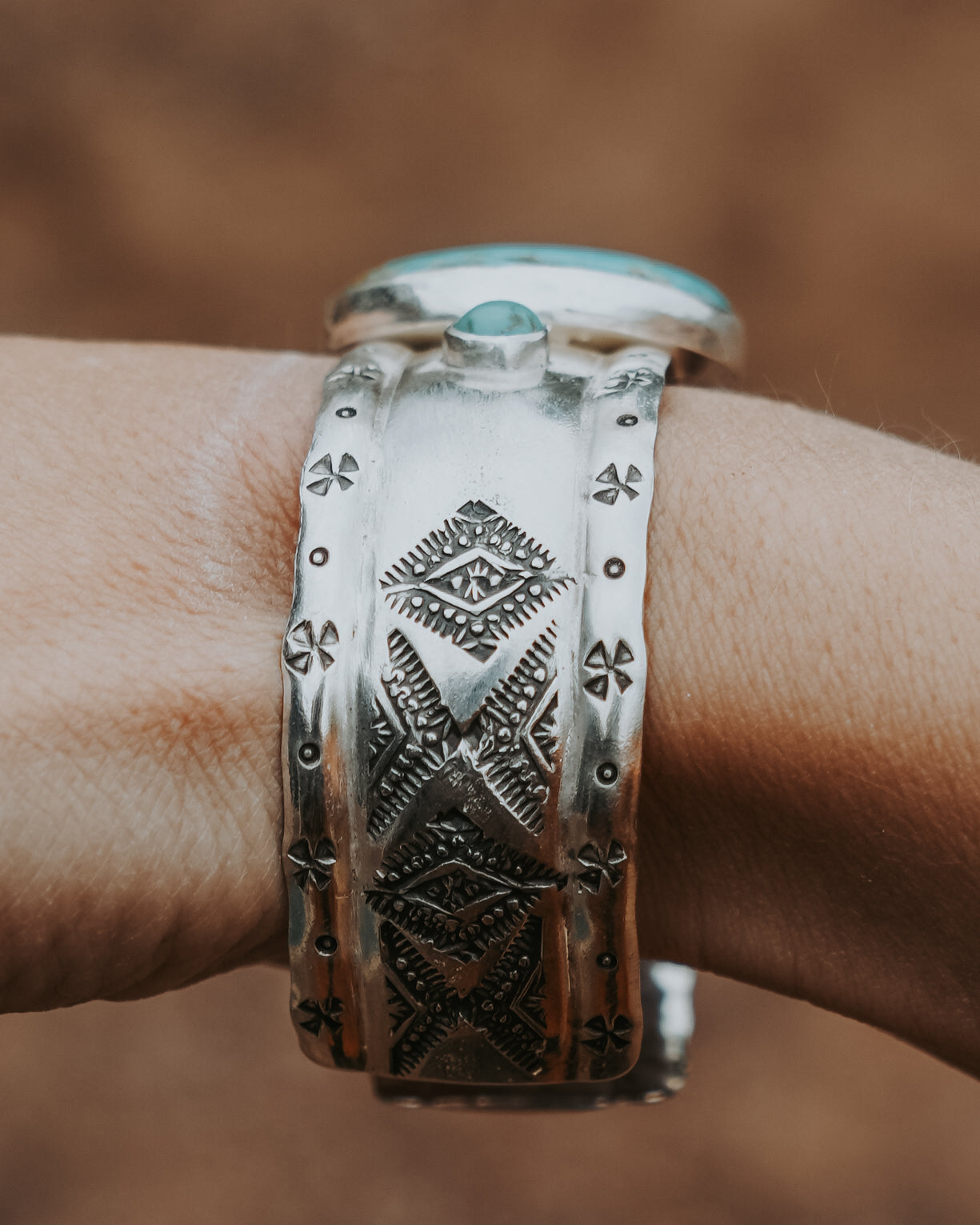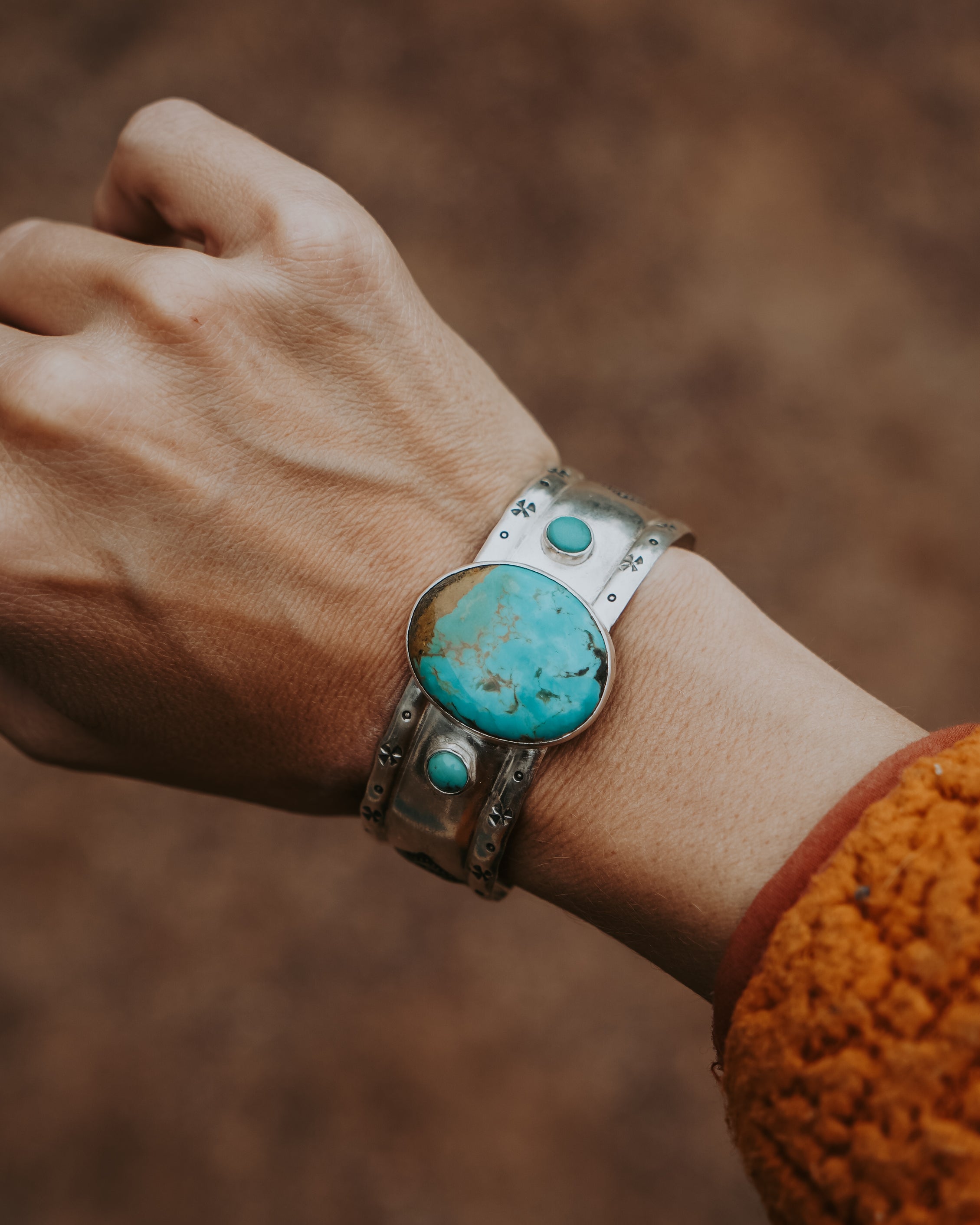 Statement Cuff in Hubei & Tyrone Turquoise
Oh my, this hand-stamped and soldered cuff is a special one! It's always fun creating with stones this beautiful and we knew this large Tyrone Turquoise stone deserved to be part of a special piece. We couldn't be more pumped with how it turned out!

The .925 Sterling Silver cuff is 6" long with a 1" gap. It can be adjusted slightly to fit various size wrists
Handcrafted by Chandra & Andy Derrick in Tucson AZ. 
Packaged Mindfully with post-recycled paper products as well as recyclable packaging.  
Statement Cuff in Hubei & Tyrone Turquoise